Watch: Alpinestars Jett Lawrence Film – Paradigm: Shifting Towards Greatness
Watch now.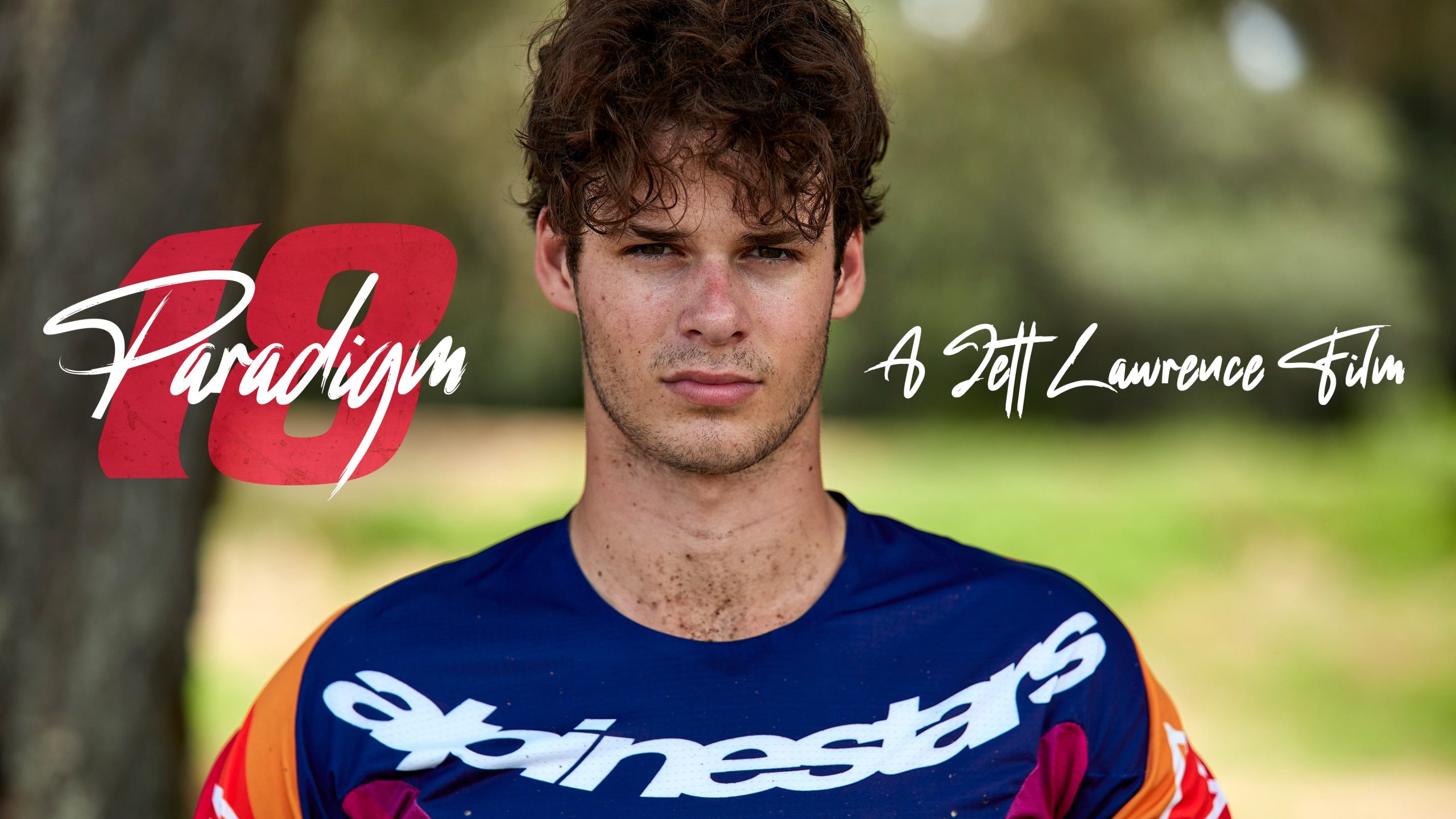 Check out the awesome new Alpinestars Jett Lawrence Film – Paradigm: Shifting Towards Greatness – which has just been released on YouTube.
Paradigm: Shifting Towards Greatness tells the Jett Lawrence story like no other, and what an incredible story it is. 2023 began with the young Australian phenom claiming his fourth consecutive title with the 250 West Supercross Championship, adding to his two 250 Motocross Championships from 2021 and 2022, as well as his 250 East Supercross Championship of 2022. It was the end of a truly remarkable 250 career for the likeable 19-year-old, yet what was to come next was even more remarkable.
We sat down with Jett himself, along with father Darren "Dazzy" Lawrence and Honda race team manager Lars Lindstrom, to get some firsthand insight into one of the most inspiring athlete stories in recent motocross history. Watching Jett's debut 450 outdoor season unfold in the manner it did was nothing short of incredible, and Paradigm aims to tell that story in a way that shows how Jett truly is the paradigm shift that will see our sport evolve to higher levels than ever before. It also aims to highlight the special bond that keeps the Lawrence family grounded along the way as both Hunter and Jett navigate their way through the upper echelons of our sport.
The Lawrence family as a whole is making its mark on our sport in so many ways and Alpinestars could not be more proud to be part of the journey and success that both Jett and Hunter have already achieved and will continue to achieve long into the future. Enjoy the film!
Created, directed, and edited by Dominick Russo.
Secondary camera and footage by Chad Murray.
Special thanks to the Lawrence family, Honda Racing Corporation, Feld Entertainment, MX Pro Sports Racing.
Lead Image & Words: Alpinestars
Love what we do? Please read this article as we try to raise £30,000.
Jason Thomas on Eli Tomac and Cooper Webb ahead of the 2024 Season
Listen now.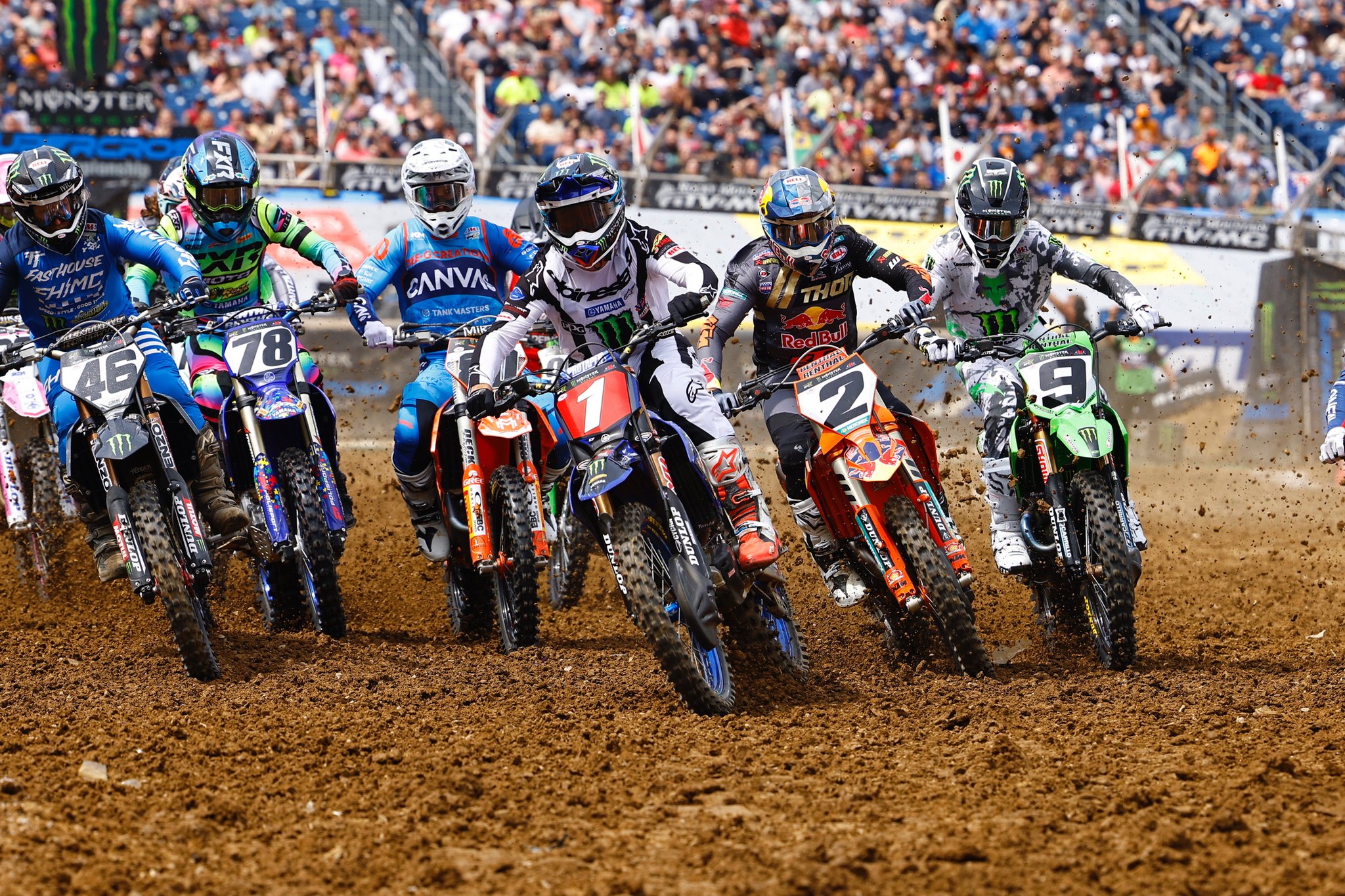 American Honda HRC unveils race teams ahead of 2024 season
Details here.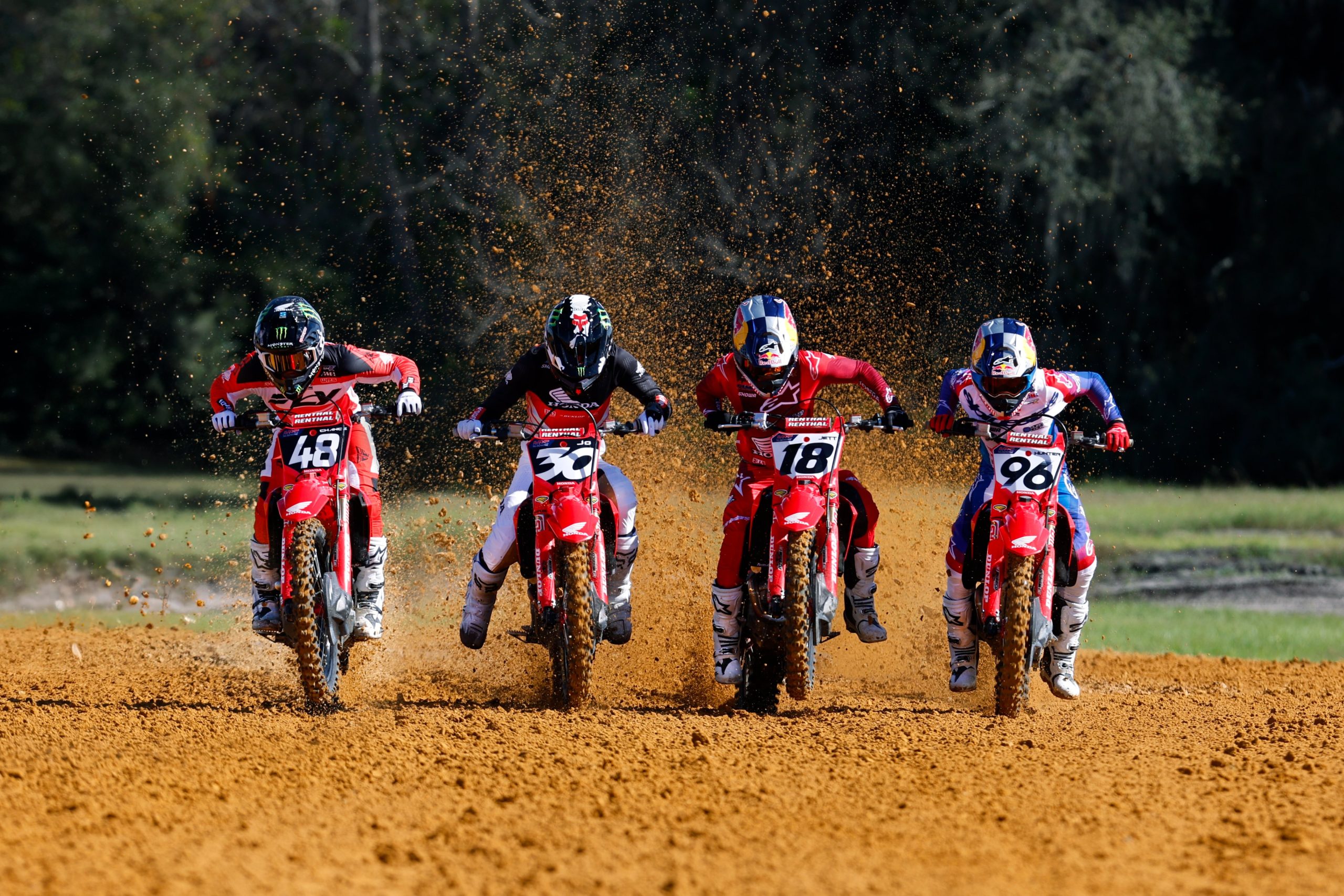 During a special event this evening, American Honda presented its race plans for the fast-approaching 2024 racing season. Held in the new Collection Hall and meeting space at the manufacturer's Torrance, California, campus, the event was attended by team sponsors and members of the media, and was highlighted by the factory Team Honda HRC lineup, including riders, managers and technicians. The factory squad is coming off a record-setting 2023 season that saw it take a record six professional AMA championships. In addition, an impressive list of Honda-supported teams was presented, including SmarTop/Bullfrog Spas/MotoConcepts Honda, SLR Honda, JCR Honda, Turner Racing Honda, Honda Off-Road Factory Racing and Raceco-USA Honda. Also present was Phoenix Racing Honda, celebrating the recent signing of two-time AMA Pro Motocross Champion Dylan Ferrandis, to campaign the premier class in AMA Supercross.
---
Words: Press Release | Lead Image: HRC Honda
---
Heading up Team Honda HRC is Jett Lawrence, who at 20 years old has already accumulated six AMA crowns, including three in 2023—the 250SX West title, the AMA Pro Motocross 450 championship and the inaugural SuperMotocross title. The 2024 season will be Jett's first campaigning the premier class indoors. Joining Jett aboard another factory CRF450RWE is his brother Hunter Lawrence, who last season earned the 250SX East and AMA Pro Motocross 250 crowns. As previously announced, Jo Shimoda takes Hunter's old spot aboard the team's CRF250R, along with returning racer Chance Hymas. The four-rider lineup is among the strongest ever fielded by the squad, which is intent on carrying its success forward into the coming season.
That confidence is thanks also in part to the return of top members within the team and crew, including manager Lars Lindstrom and 450 and 250 crew chiefs Grant Hutcheson and Jordan Troxell, respectively. Christien Ducharme is Jett Lawrence's mechanic, while Hunter's technician is Cameron Camera. Ben Griffith and Thomas Harris will serve as mechanics for Shimoda and Hymas, respectively.
The 17-round 2024 AMA Supercross season commences on January 6 in Anaheim, California, followed by the 11-round AMA Pro Motocross series and the three-round SuperMotocross Championship.
Brandon Wilson: Manager of Racing and Experiential Marketing
"While it's gratifying that we were able to get Team Honda HRC back on top where it belongs in 2023, this team's proud legacy wasn't built on a one-and-done philosophy; in fact, the recent success just makes us even more determined to keep it going in 2024. Fortunately, I think we have all the pieces needed to accomplish that: an incredibly talented rider roster, a capable crew, competitive machinery and valuable sponsors. And while of course the factory squad is the focus, I'm also very proud of the lineup of support teams we're fielding in various disciplines. I can't wait for the new season to get started."
Lars Lindstrom: Team Manager
"We just finished our 2024 season introduction for Team Honda HRC and the support teams. We've had an incredibly rigorous off-season compared to normal, with a lot of different events and travelling. Now it feels like this was kind of the last thing on the agenda before Anaheim. Everyone worked extremely hard to make this event happen, but we planned well and it went off without a hitch. I'm really proud of the whole team, and the riders for being troopers—especially Jett and Hunter after coming from the Honda Racing Thanks Day in Japan. Now it's all about dialling in the bikes, getting trucks ready and preparing for the first race. I'm super-excited for the season coming and really stoked to have these guys on the team right now. Our team atmosphere last year was great, and it's even better now. I feel like we're going to have an incredible vibe all year."
Love what we do? Please read this article as we try to raise £30,000.
Jason Thomas on Ferrandis and Barcia heading into the 2024 AMA Supercross Season
Listen now.