Viewpoint: Tommy Searle
Tommy Searle on his MXGP career.
Tommy Searle confirmed that he is stepping away from the FIM Motocross World Championship earlier today, following 14 Grand Prix victories in the MX2 class and countless podiums. What went into that decision? Why now? That is discussed at length in this exclusive MX Vice interview, as well as some positive memories and regrets. There is a lot for a hardcore fan to salivate over here.
MX Vice: You are not doing the MXGP series anymore. That is done, official and all of that. What led you to that decision and how do you feel about it now, a couple of weeks after the season?
Tommy Searle: A number of things have led me to that decision. It is not that I don't enjoy racing MXGP anymore or that I feel I am too old, tired or not motivation or anything like that. It is just the way the GPs are at the minute. I feel like in my personal position I need to be on a factory team or a factory-supported team to achieve the results that I want to achieve. I have tried now for the past four years to get the results.
I am motivated every year and I say, "This year is the year." It just has not happened. With the way the teams are next year – and the deals that are available – there is nothing there that made me think, "Okay. That is what I want to do. I can succeed on that bike and team." It is difficult for a lot of riders and that helped me make my decision to step away.
I am guessing that if someone had come up to you in Argentina and said this would be your final season in MXGP, you probably would have denied it. You were still enjoying it at that point and had high hopes with the BOS team, right? 
Yeah. It is nothing really to do with the BOS team, I think they did their best. I worked hard coming into the season, I thought I was ready and thought it was going to be a great year. Things do not always go how you expect though. I entered the season thinking that I could have a great year and I could sign an extension or a two-year deal with a factory team again. That was always my goal, but as the season went on I again had some problems and got injured when I got the factory ride with KRT. I couldn't show really what I could do. Anyway, even at that point of the year a lot of the deals are done and it would not have really made much of a difference to the situation that I was in.
I was thinking about it the other day. It is funny, whenever a rider leaves MXGP it is because they are done with that series and not really getting points. You can still be a top-five guy though. You proved that at the end of this season, but did that actually make this decision to step away harder? 
I don't know if that has made it harder or easier to be honest. I feel like I could race the MXGP at Matterley [Basin] and be top five if I have got a good bike and team. I don't know if it makes it harder or easier. I still really like MXGP. I know some people finishing their MXGP career say that they are not enjoying it anymore. There have been races where I have been thinking, "I am not enjoying this." I think that every rider goes through that though. There is no one who loves every single minute of every single race. It is difficult to say, but it is the decision that I have made. I am quite happy with it.
It feels like you are stepping away early but, when you think about it, you raced at Matchams in 2005, so you have been around a while… 
Even for me it feels quite early. I still feel quite good on the bike. I know I can ride a bike still, but it is all circumstances. If I had done better than I did this year and a factory deal had come up, I would have signed it. It did matter what someone offered me. If someone offered me a factory deal with a bit of money, I would be one hundred percent motivated to do the best and be up there competing every weekend. That is not where I am at though. I do not want to ride MXGP for a team that I don't feel like I can be competitive with. That is what helped me make my decision.
Right then. Looking back at everything quickly, what races stand out to you? There was obviously Matterley Basin in 2012, but what else? 
I immediately think of Matterley [Basin] in 2012, when I think of my best memories, purely because of how that season was going. I had the rivalry with [Jeffrey] Herlings and I remember struggling the race before. I wanted to win so badly in front of the home crowd, so to be able to do that was amazing. My first GP win at Donington Park… Strangely I do not really remember that one. I don't know why it doesn't stand out. My first GP podium at Matterley was quite a big race – it was quite unexpected.
I think I had an eighth and a third, so it was really unexpected. My first podium in America – I don't know if it was my first podium or my second podium actually – in Colorado and then my race at RedBud, they were two races that I really enjoyed. There were a couple on the 450 as well. I remember in Germany [at the Lausitzring] I was on pole in timed qualifying and then won the qualifying race, before having a third and a fourth in the motos. I enjoyed that one as well.
What about bikes and teams that stand out? Is there one year that you look back on and just think, "If I could have that combination every season…" 
I really enjoyed the years at CLS… The 250 years there. Not so much the time on the 450, because the team kind of fell apart with the management and things like that. I don't know what happened, but it all went wrong really. I really enjoyed the 250 years though. Harry Nolte was there running the team and I really enjoyed working with him.
There were the years at Red Bull KTM as well… It was what it was really, it was factory KTM. You could not really ask for much more and I definitely did not want for anything, more so the first time around on the 250 in 2007 and 2008. Molson Kawasaki was a brilliant team when I entered the GPs as well. If that team was around now then I would love to be a part of that again.
When you look back on 2012, do you look at it as a success with everything you did like winning at Matterley Basin? Do you sit back and think, "I should have won that title."
I don't know. It would have been nice if I did not have the bike problems that I had. I had three DNFs that year. There were just silly problems. The bike broke once, the moose came out in a race and then someone t-boned me and smashed the rads off the bike. Three problems but other than that I was really happy with the races that I won. It was always massive going into the weekends, because it was first or nothing.
That was the mentality. Second was a bad weekend, because I think my bike broke at the second round and I was always trying to claw points back after that. I was always chasing Jeffrey and I needed to win. I put up a good fight at the races that I won, then the races that I got beat straight up in he was the faster man on that day.
There were a lot of days where I was the fastest one too. Overall, I look back and I just really enjoyed that year. I enjoyed being at the races and the structure. There is not really a lot that I would change about that year personally. I worked hard and I was fit – I worked with my trainer Kirk Gibbons. I feel like I did not leave a single stone unturned.
Speaking about things you would change, is there anything now looking back that you would change? Are there any offers that you wish you had taken or anything like that?
There are always ifs and buts. There are really two things that stand out from my career. I obviously went to America at 18-years-old – that was very young – and after finishing second in the world championship twice. Back then I thought that I just needed to get to America early to train for supercross. My first year in America went really well, then there were problems with KTM and the economy at that time. The second year was not as good after that.
I raced supercross and got injured but then, had I stayed, Tony [Cairoli] had moved up and Tyla [Rattray] also moved to America. On paper I was the guy to take the championship, but I was not worried. I was going to America and that was that. Maybe I should have stayed back, tried to take the title and then gone to America a little bit later? That is one thing that I maybe could have changed. If I was in the same position now, I would have stayed to try and get the championship.
The other thing is that when I moved to the 450 class I probably should have taken a factory deal when it was on the table. Instead I thought that I could do what I needed to do and get the results on the privateer CLS Kawasaki team. I had offers from factory Kawasaki, Honda and Yamaha. There were a lot of teams, aside from KTM, that I could have signed for.
I chose to stay where I was at and it was my decision. I remember Jamie Dobb saying at the time, "You cannot turn down a factory Honda ride!" I don't know why I did it now. It seems really strange. I took the deal to stay but it almost came back around the year after. I was trying to get out of my contract to go to the factory Kawasaki team and we almost made that happen. Kawasaki wanted it but then the two teams [KRT and CLS] had a bit of a falling out, so I had to stay at CLS.
There was almost that chance for me to go to the factory team in 2014 as well. It did not really happen, but the one change that I can see now is that I should have signed for a factory team when I moved up. I have nothing but good memories from the American part. I lived the dream as a kid in America, so I have so many good memories. I could have won a world championship if I stayed – ifs and buts – but I made a lot of good memories in America.
Had you gone to factory Kawasaki or Honda when you moved up to the 450s, do you feel like that would have put you in a completely different place? Do you feel like you would have been on the podium loads that first year and stuff like that?
It is difficult to say. With the talent I had and the work ethic that I had, I see no reason why not. When you look at the results from that year, I was always fast anyway. I think I won two heat races that year. I was always challenging for podiums and I would have been sixth or something on a bad weekend. I was always fast enough. I just struggled with starts and bits and pieces like that. Maybe I would have got injured early on in the season or something like that? It is tough to say.
Have you ever come close to making a decision like this before? Has there been a season that has beat down on you so bad that you thought about stepping away from MXGP? 
I have had a lot of injuries for the majority of my 450 career. Mentally it has been quite tough for me, going to the races. It is when you are carrying an injury and you are going to the races. Even this year, when I got that opportunity on KRT and got injured a couple of days after. I was sort of carrying an injury anyway, but I did not think it would be a problem when I signed or when Kawasaki put me on the team. Going to those races and having that opportunity, but knowing that I was injured and could not practice… That was such a difficult time. 
I remember riding with Mel Pocock the Wednesday before and just saying, "I cannot even ride around this track." I was gauging myself off this kid on a 125 and I just thought to myself, "What are you doing? You are looking at that kid to see if he is pulling away from you or if you are catching him." I got into the zone a little bit before Imola and I ended up having a sixth overall or something. I was just so tired mentally, riding through injuries and knowing that I had to be at the races.
You cannot sit out because you just don't. You just don't do that as riders. We are all the same… We all just ride through it. That took a big toll on me throughout my career, especially the last couple of years. A little bit maybe last year… At some point I was thinking about how I was not really enjoying myself as much as I should have been at the races and I was putting pressure on myself to do well. I was then being disappointed that I was not getting the starts or putting myself in a position to do well. That was quite frustrating.
You are happy, right? You are pleased with your decision and not being forced out of MXGP. This is where you want to be in life right now.
I am really happy with the decision I made – I am looking forward to what the future holds. I wanted to step away now, because I am at the stage where I don't want to have two or three more years of going through the same stuff of what I have been through the last couple of years: Being frustrated throughout the week after bad weekends or because I am not doing as well as what I had hoped. I always work very hard and have never gone to the races thinking, "I am not going to bother. What is the point?"
I always work very hard and that was taking its toll in the weeks, being frustrated and pissed off. I did not want to experience that for the next three years of racing. I wanted to enjoy it again, do the races that I want to do and be on a solid team where I do not have to worry about things. I want to enjoy it. I suspect that I will do the first MXGP round at Matterley [Basin] now, with the team that I will be on, because I still love it. I will work hard through the winter and then maybe I will do an AMA race. I am going to set a few different goals and enjoy racing more than I have done.
Interview: Lewis Phillips | Lead Image: Ray Archer
Alberto Forato signs up for Standing Construct Honda MXGP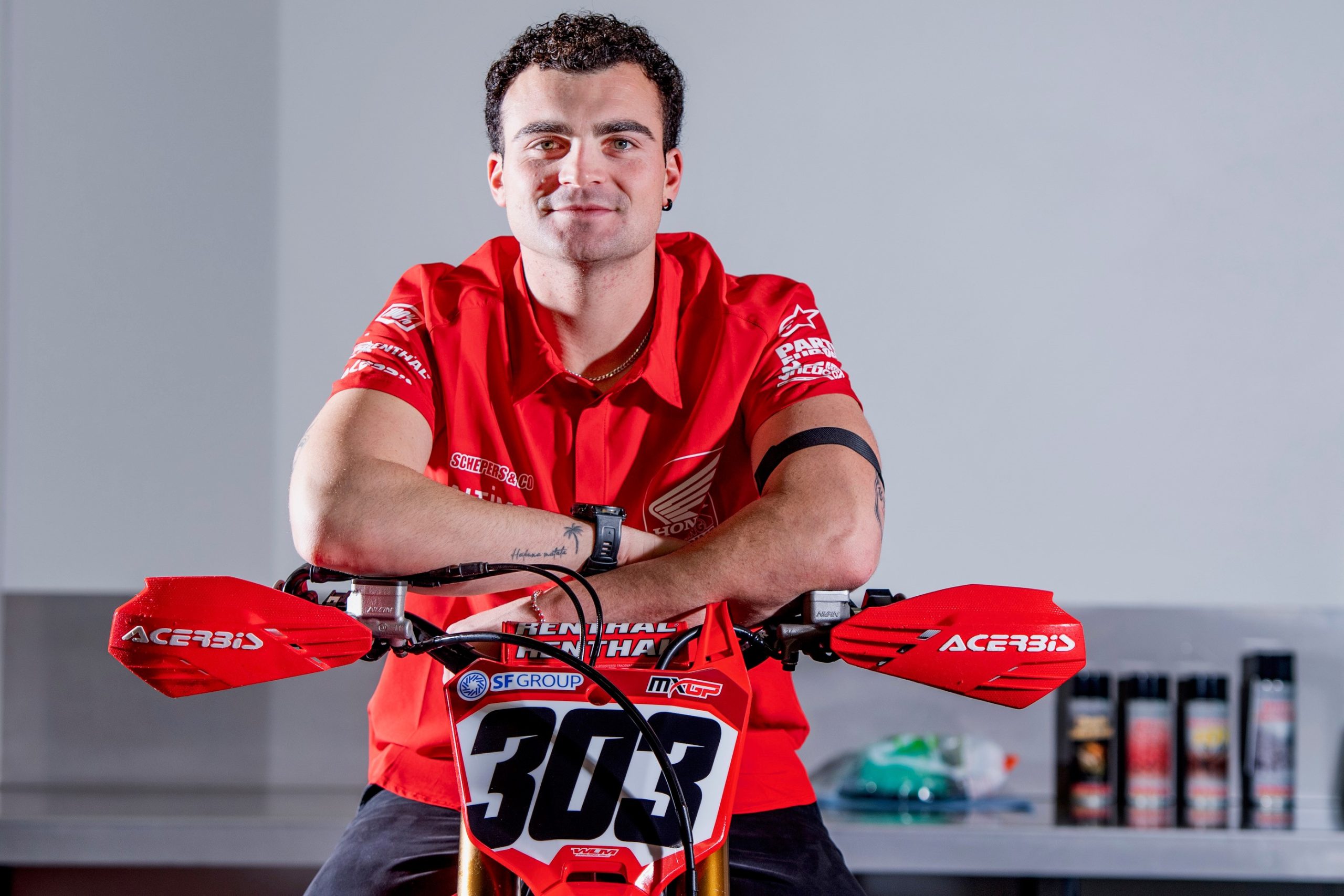 Although it's been speculated for a while, it's always great to get the official PR! One of the rider's favourite teams to work under, Standing Construct Honda have secured the young and talented Alberto Forato for 2024. Along with Pauls Jonass the team will surely be not just one of the professional in the paddock but fun and friendly! A great match.
Standing Construct Honda MXGP is delighted to announce the signing of Italian sensation Alberto Forato for the upcoming 2024 MXGP season. The 23-year-old talent is set to campaign a Honda CRF450R alongside Pauls Jonass in the highly anticipated 2024 FIM Motocross World Championship.
Forato first made waves on the world stage in 2013 in the European Championship EMX150 class, where he competed on a Honda CRF150 and finished as the championship runner-up. Since then, his remarkable talent has propelled him through the ranks.
Starting his 450 career in 2021, "Alby" has demonstrated consistent improvement each year. After finishing 18th overall in his first full season in MXGP, he has progressed impressively, and finished 11th in 2022.
Continuing his upward trajectory, the charismatic #303 achieved four top-five race finishes in 2023, which includes a thrilling third-place finish in Race 1 at his home Grand Prix in Maggiora.
He was also one of only six riders to win a Qualifying Race and ended his 2023 campaign ranked seventh in the world.
Alberto Forato:
"I'm happy to be back with the Honda family and to join the Standing Construct Honda MXGP team. It's so important to have a solid team behind you and a strong bike, so I'm really looking forward to the new challenge and seeing what we can do in 2024."
Tim Mathys:
"We are pleased to welcome Alberto Forato to the team for the 2024 MXGP season. We've been watching him in MXGP over the past two years, and his progress has been nothing short of impressive. He will be a great addition to our team, and we look forward to seeing what he, together with Pauls Jonass, can achieve!"
Jorge Prado To Race The First Three Rounds Of AMA Supercross in 2024
Read now.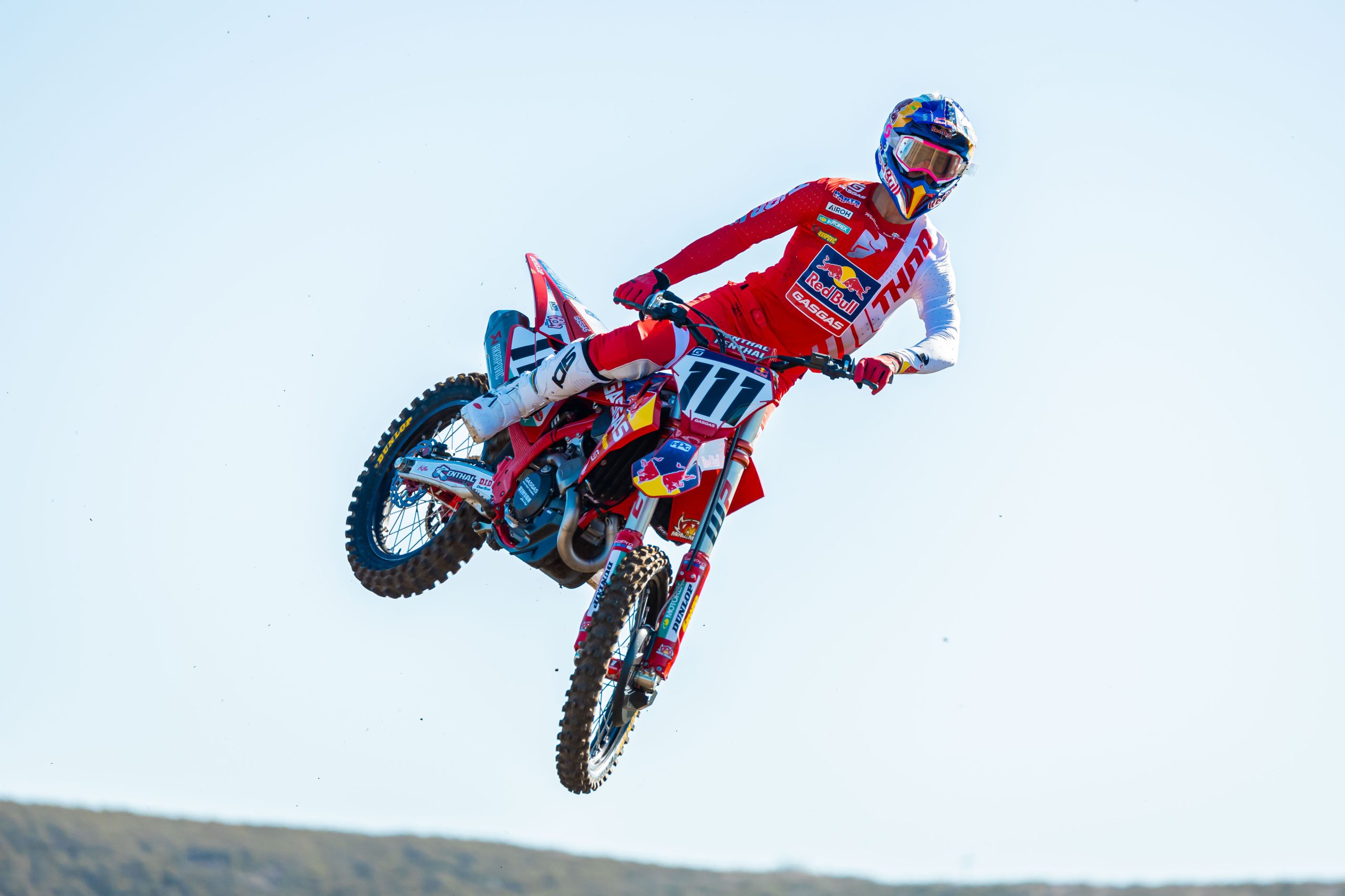 A two-week shakedown in Southern California training at RD Field is all it took for defending MXGP World Champion Jorge Prado to make the decision to try his hand at AMA Supercross, set to make a fascinating cameo appearance across the opening three rounds of the 2024 season.
---
Words: Press Release | Lead Image: GasGas
---
MXGP World Champion to make AMA Supercross Championship debut in 2024
Partnering with the Troy Lee Designs/Red Bull/GASGAS Factory Racing Team
Planning to line up in 450SX Class at Anaheim 1, San Francisco and San Diego
That's right, our Spanish sensation is in for Anaheim 1, San Francisco and San Diego this coming January, equipped with the GASGAS MC 450F in what will be his first-ever American Supercross start – straight into the premier 450SX ranks on debut. And we're stoked to see it!
Fresh from clinching the 2023 FIM Motocross World Championship in the MXGP category, which was a milestone achievement for both himself and GASGAS with the Davide De Carli-managed squad, Jorge had expressed his lifelong dream of sampling the sport of Supercross – and potentially making a 450SX start! – in the United States.
From there, accompanied by a blitz of media attention throughout his brief off-season excursion, the capabilities of the talented 22-year-old were evident from the outset while applying his craft within the tighter confines of training on a full-scale supercross track layout.
Together between Jorge, his regular Red Bull GASGAS Factory Racing Team and the Troy Lee Designs/Red Bull/GASGAS Factory Racing Team, it was decided that he will go on to contest the opening three rounds of the 2024 AMA Supercross Championship in a bid to gain experience via a series of gate-drops and race mileage in the U.S. during what will still be the Grand Prix off-season.
Jorge Prado: "Since I started riding my dream has always been to one day race in the U.S., specifically to race Supercross. I have watched it my whole life on television and always thought it must be great to race under lights with a huge crowd and atmosphere! And more specifically, it must be great to race at an iconic stadium like Angel Stadium. I was lucky enough in 2015, while visiting and training in the U.S., to go to Anaheim 1 – it was a great experience and made me want to try it even more. So given I won the MXGP title this year and am totally healthy and looking for a new challenge, I thought it was the perfect time in my career to come and train in USA properly to prepare for a few Supercross races. I don't want to waste another whole year wondering if I could or should, so I am here and I am going to try it out. I'm really looking forward to it and am lucky enough to have the full support of my Red Bull GASGAS Factory Racing Team back home with Claudio and Davide de Carli, and the Troy Lee Designs/Red Bull/GASGAS Factory Racing Team here in the USA behind me."
Roger De Coster (Director of Motorsports, North America): "The main goal for Jorge in 2024 is to defend the world title he earned this past season, but of course we are excited to see what he can do on a Supercross track. We all know that he is very talented, given he's already a multiple times Motocross World Champion, having won in MX2 and being the current MXGP Champion. However, we also know that Supercross at the highest level is extremely competitive and to race with the top here requires a lot of toughness besides talent, so this will be a huge challenge for him. We wish him the very best and are glad that with the support of TLD GASGAS we are able to support his wishes to try Supercross!"
Davide De Carli (Red Bull GASGAS Factory Racing Team Manager): "Jorge fulfilled his dream in Europe to become MXGP World Champion this year and we are so proud of him. His desire now is to train in the U.S. and to try Supercross, because he hasn't had the opportunity until now and from our side he completely deserves it. We, as a team, along with Pit Beirer and Robert Jonas have been completely open since day one with Jorge about giving him the opportunity to race Supercross and we will support him from Europe! We can't wait to see him line up at A1 as it's important for him to race those first three rounds to clarify in his mind where his racing future is, as he's still really young and can try it out. It's also good winter training for him before the start of the MXGP season, where his goal is to defend his number one plate in 2024. Good luck, Jorge!"
Following his scheduled three-round appearance in the 2024 AMA Supercross Championship, Jorge will return to Europe and prepare for his MXGP World Championship defence, which will open at the MXGP of Patagonia-Argentina on March 10, 2024.
Stat Attack: Top Fours of 2023
Check it.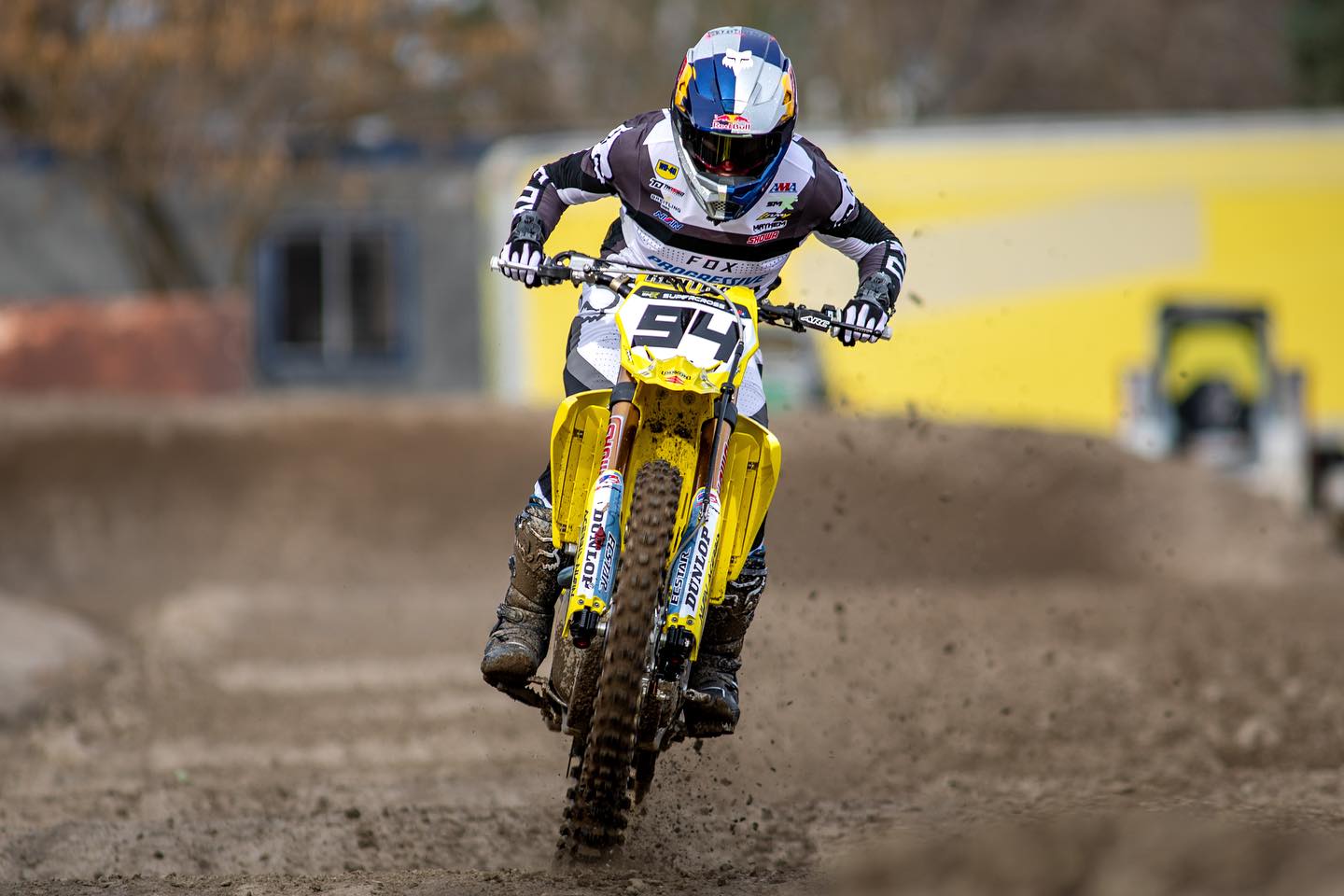 As we look towards the 2024 season, MX Vice and Paul Pearcy have joined forces again to deliver some quality statistics, as we'll be running through the top 10 in each championship across 2023 (MXGP, MX2, 450, 250 – AMA Supercross, SMX and Outdoors). Here all the riders that secured 4th in their respective title races.
MX 2
4) Liam Everts
Qualifying Race Podiums: 7; Liam only missed scoring points in the qualifying race at 1 round, Maggiora.

Race Podiums: 14

Race Wins: 1; Race 2 at Teutschenthal

Race Laps Led: 39

GP Podiums: 8

GP Wins: 3; Teutschenthal, Arnhem, and Afyonkarahisar
Averages
Timed Practice: 8.421

Qualifying Race Finish: 5.105; (3

rd

best in class)

Qualifying Race First Lap Position: 7.157

Qualifying Points: 118; (3

rd

best in class)

Race Finishes: 6.157 in Race 1, 5.111 in Race 2

GP Overalls: 5.526

Race First Lap Position: 6.894

Race Points: 308 from Race 1, 308 from Race 2(3

rd

best in class in Race 2 points earned)
Series Points: 734
MXGP
4) Glenn Coldenhoff
Qualifying Race Podiums: 4

Qualifying Race Wins: 1; Lommel

Qualifying Race Laps Led: 6

Race Podiums: 9

Race Wins: 1; Race 2 at Sardegna

Race Laps Led: 48

GP Podiums: 5
Averages
Timed Practice: 7.421

Qualifying Race Finishes: 6.778

Qualifying Race First Lap Position: 7.944

Qualifying Race Points: 81

Race Finishes: 5

th

in Race 1(2

nd

best in class); 6.368 in Race 2

GP Overalls: 5.631

Race First Lap Position: 6.973

Race Points: 319 from Race 1, 295 from Race 2
Series Points: 695
250 West Supercross
4) Enzo Lopes
Heat Race Podiums: 3

Heat Race Win: 1; Denver

Heat Race Laps Led: 11
Averages
Qualifying: 4.778

Heat Race Finishes: 3.571

Heat Race First Lap Position: 4

th

 

Main Event Finishes: 6.444

Main Event First Lap Position: 9.481
Series Points: 149
250 East Supercross
4) Jordon Smith
Heat Race Podiums: 6

Heat Race Wins: 3; Houston, Indy, Nashville

Heat Race Laps Led: 26; (Tied for 2

nd

most in class)

Main Event Podiums: 4

Main Event Laps Led: 19
Averages
Qualifying: 2.5

Heat Race Finishes: 4.111

Heat Race First Lap Position: 2.778; (2

nd

best in class)

LCQ Finish: 7

th

 

LCQ First Lap Position: 20

th

 

Main Event Finishes: 6.111

Main Event First Lap Position: 7.518
Series Points: 159
450 Supercross
4) Ken Roczen
Heat Race Podiums: 11; (Ken landed on the podium in the Heat Race 78% of the time)

Heat Race Wins: 4; Oakland, East Rutherford, Denver, and Salt Lake City

Heat Race Laps Led: 52; (Most Heat Race Laps Led in Class)

Main Event Podiums: 6

Main Event Win: 1; Indy

Main Event Laps Led: 33; (3

rd

most in class)
Averages
Qualifying: 4.882

Heat Race Finishes: 2.428; (2

nd

best in class)

Heat Race First Lap Position: 2.5; (2

nd

best in class)

Main Event Finishes: 5.705

Main Event First Lap Position: 5.689
Series Points: 304; (Tied for 3rd with Cooper Webb, Webb got 3rd in the Championship because of having more Main Event Wins on the season)
250 American Outdoors
4) Haiden Deegan
1

st

in Qualifying: 1; High Point

Moto Podiums: 9

Moto Wins: 3; Moto 1 at Hangtown, 1-1 at Washougal

Moto Laps Led: 49

Overall Podiums: 6; (Haiden landed on the podium 54%  of the time)

Overall Wins: 2; RedBud, Washougal
Averages
Qualifying: 5.909

Moto Finishes: 7.454 in Moto 1, 5.454 in Moto 2

Overall Finishes: 5.545

Moto First Lap Position: 6.318
Series Points: 371
450 American Outdoors
4) Chase Sexton
Moto Podiums: 15; (Chase Landed on the Podium in 93% of the Motos he started, He missed 3 rounds throughout the Championship)

Overall Podiums: 7; (Sexton finished on the overall podium 87% of the time, he competed in 8 rounds of the Championship)
Averages
Qualifying: 2.25; 2

nd

best in class

Moto Finishes: 3

rd

in Moto 1(2

nd

best in class) , 2.125 in Moto 2 (2

nd

best in class)

Overall Finishes: 2.375; 2

nd

best in class

Moto First Lap Position: 4.375; 3

rd

best in class
Series Points: 338
250 SMX
4) Levi Kitchen
Moto Podiums: 2

Moto Wins: 1; Moto 2 in LA

Moto Laps Led: 29; Most Laps Led in Class
Averages
Qualifying: 7.667

Moto Finishes: 6

th

in Moto 1, 8

th

in Moto 2

Overall Finishes: 6.667

Moto First Lap Position: 6.667
Series Points: 114
450 SMX
4) Cooper Webb
Moto Podium: 1; Moto 2 at LA

Overall Podium: 1; LA
Averages
Qualifying: 7.333

Moto Finishes: 7

th

in Moto 1, 5.667 in Moto 2

Overall Finishes: 6

th

 

Moto First Lap Position: 7.5
Series Points: 120
Lead Image: HEP Suzuki
Love what we do? Please read this article as we try to raise £30,000.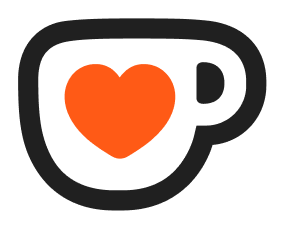 Support MX Vice on Ko-fi