Viewpoint: Thomas Covington
Jag blev riktigt förvånad.
Thomas Covington har även han visat att han är ett namn att lägga på minnet. Efter att ha stått som segrare vid två deltävlingar (en under 2015 och en under 2017) så Thomas har växlat upp en nivå i nästa varje race han startat i. Men tyvärr har det varit småsaker som står i vägen för att ge honom de resultat han förtjänar.
MX Vice: Farten fanns där igen men varje gång vi såg dig på banan så fightade du dig genom botten, vad hände? Kan du förklara?
Thomas Covington, Jag hade enorma problem med underlaget och banan i sig, jag fick ingenting att stämma. Banan var oerhört teknisk och jag fick inte alls med mig farten som jag ville, branta backar och tvära svängar. Jag körde upp mig till en 11:e plats i första heatet och i andra heatet så gick det lite bättre då jag placerade mig på sjundeplats. Långt ifrån nöjd med resultat men det är bara att gå vidare och blicka framåt.
Kraschade du i starten eller vad hände?
Jag hade en del problem med grinden och tajmingen av min start i båda heaten. I andra heatet så ramlade min teamkollega i samma spår som jag körde i så jag blev stillastående där tills han plockade upp sin cykel, vilket kostade mig en hel del tid och jag föll väldigt långt bak i ledet.
Alla dessa småsaker som du råkar ut för, hur frustrerande är dem? Du har tillräckligt med fart för att vinna varje race men det är alltid något som ställer till det för dig, är det för att du kör oaktsamt eller är det för att du är fel person på fel plats alldeles för ofta?
Jag tror att mycket har att göra med mina starter. Ena racet plockar jag holeshot och i nästa ligger jag sist. Jag måste helt enkelt bli bättre på starterna.
Hur ser dina personliga mål ut och för resten av säsongen, att stå högst upp på pallen är ju ganska så kört.
Ja precis, så nu fokuserar jag på att lära mig så mycket som möjligt samtidigt som jag givetvis rullar upp till start för att vinna varje race. Jag kan inte göra mer än mitt bästa och det är precis det jag tänker göra.
Finns det någon särskild anledning till att det går så mycket bättre för dig i år? Om man jämför mot samma banor och dess placeringar så är du en mycket bättre förare i år. Vad har hänt?
Jag gjorde väldigt stora förbättringar under förra året också men sen bröt jag vristen i Thailand och körde en del tävlingar med skadad vrist och det är klart att det sätter sina spår i fart och rytm. Sen avslutade jag det hela med att bryta handen i Mexico och i samband med den skadan så missade jag 5 deltävlingar. När jag väl kom tillbaka så fick jag ett par bra race i slutet på säsongen. Jag vet att jag är snabb men nu gäller det bara att finslipa på tekniken och inte göra massa onödiga misstag.
Nu när resultaten börjar komma så antar jag att det är fler team som visat sitt intresse? Har du hört något från de Amerikanska teamen?
Ja absolut är det så. Jag har däremot inte bestämt mig om jag vill tillbaka till USA än, även om det är något som jag tänker på emellanåt. Något som jag tycker är riktigt kul är att mina Amerikanska fans har följt mig och nu stöttar mig i VM-serien, antingen har det att göra med att jag syns i tv då och då eller så är det för att de älskar min körstil. haha.
Interview: Lewis Phillips | Lead Image: Husqvarna Motorcycles/J.P Acevedo

Between The Races Podcast: Jack Chambers
Listen now.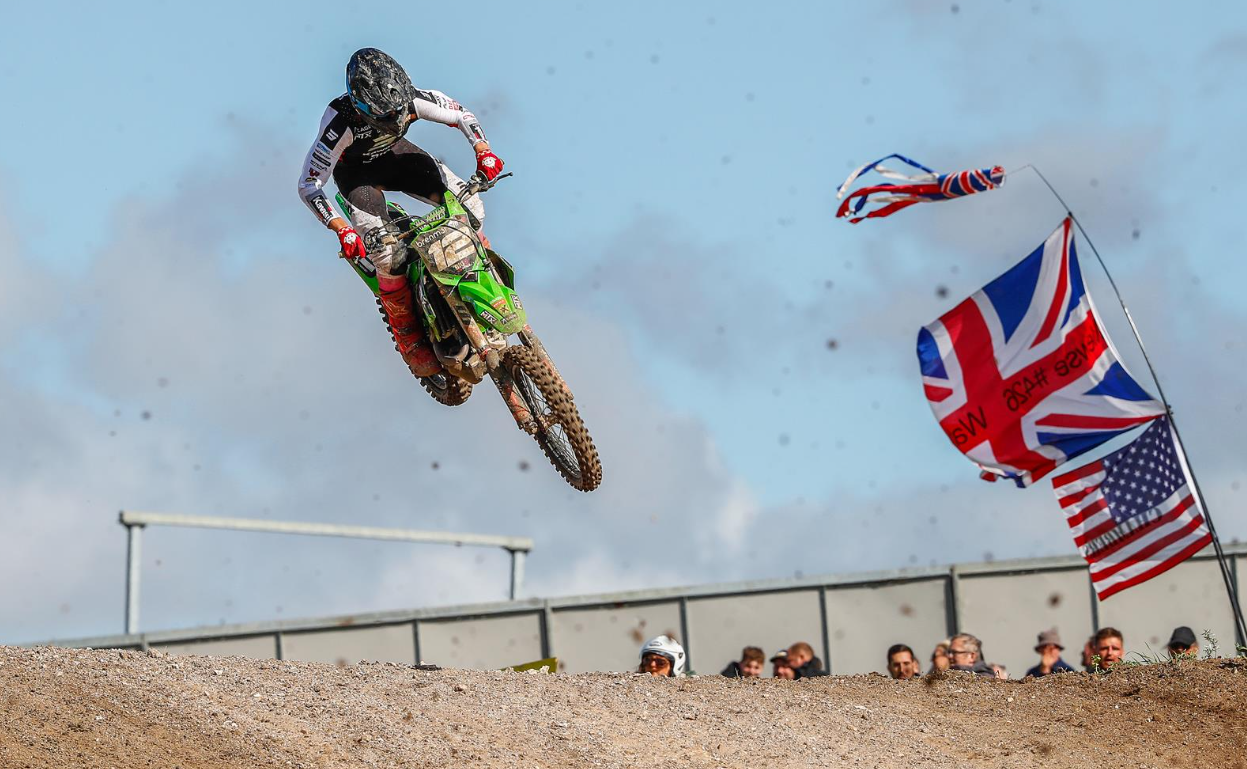 In the latest Between The Races podcast, American MX2 hotshot Jack Chambers talks to MX Vice Editor Ed Stratmann about his recovery from his brutal injury in Germany, the appreciation he has for Zach Osborne and his family, the incredibly high level in MX2, working with Steve Dixon and the Big Van World MTX Kawasaki team, his amazing journey to the top, MXoN and much more.
The Between The Races podcast is always available to listen to on Spotify, iTunes, SoundCloud, Stitcher and Google Play. Thanks to Fly Racing, Monster Energy, Fox Racing, Parts Europe, Scott, Bell Helmets, Acerbis, AS3 Performance, Kawasaki UK, KTM UK, O'Neal and Even Strokes for supporting the show. If you would like to become a part of the show, don't hesitate to get in touch.
Lead Image: Kawasaki MXGP
Love what we do? Please read this article as we try to raise £30,000.
2023 Fox Australian Supercross Championship Round 1 Entry Lists and Track Map
Check it out.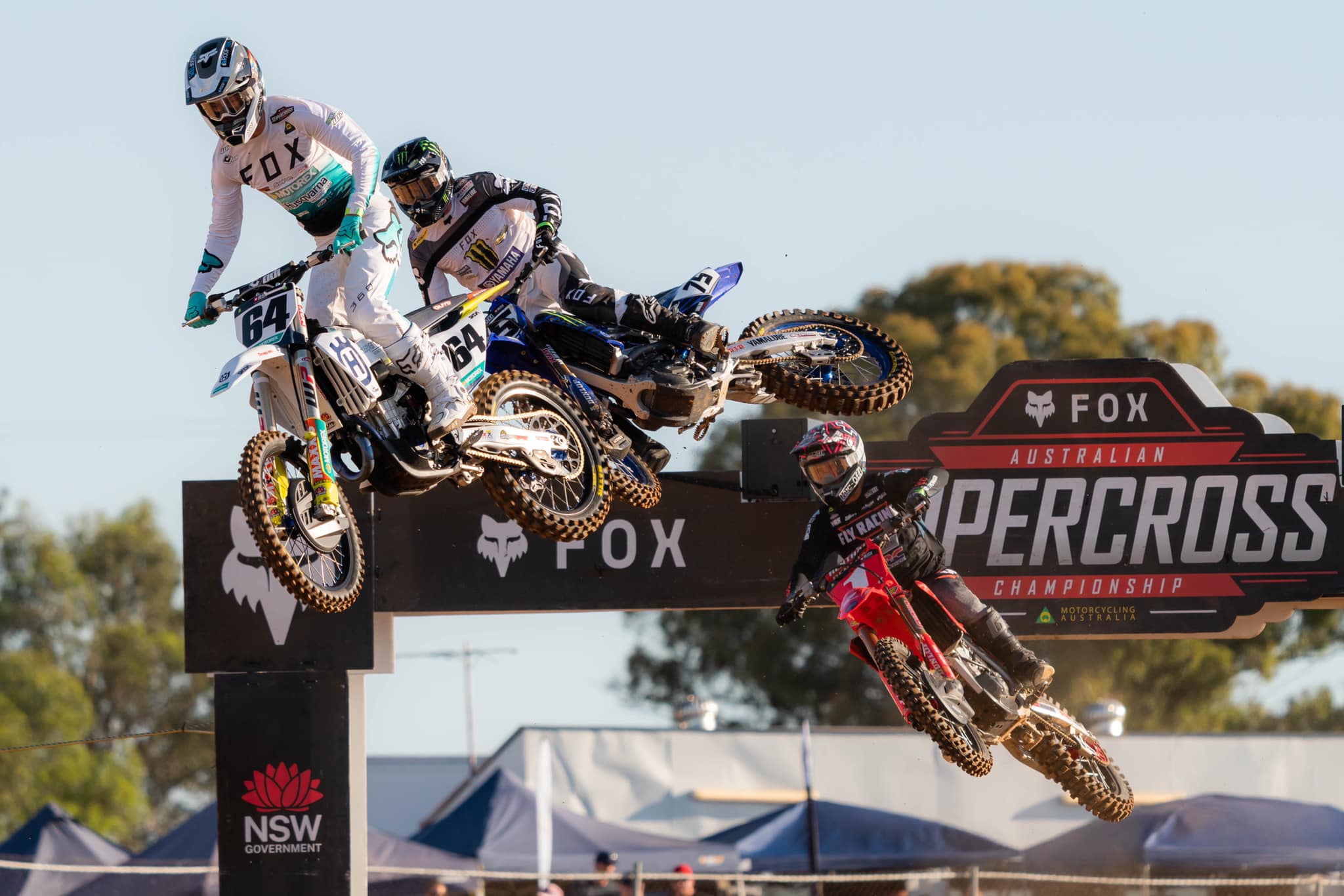 Check out the entry lists and track map for round one of the 2023 Fox Australian Supercross Championship in Adelaide.
SX1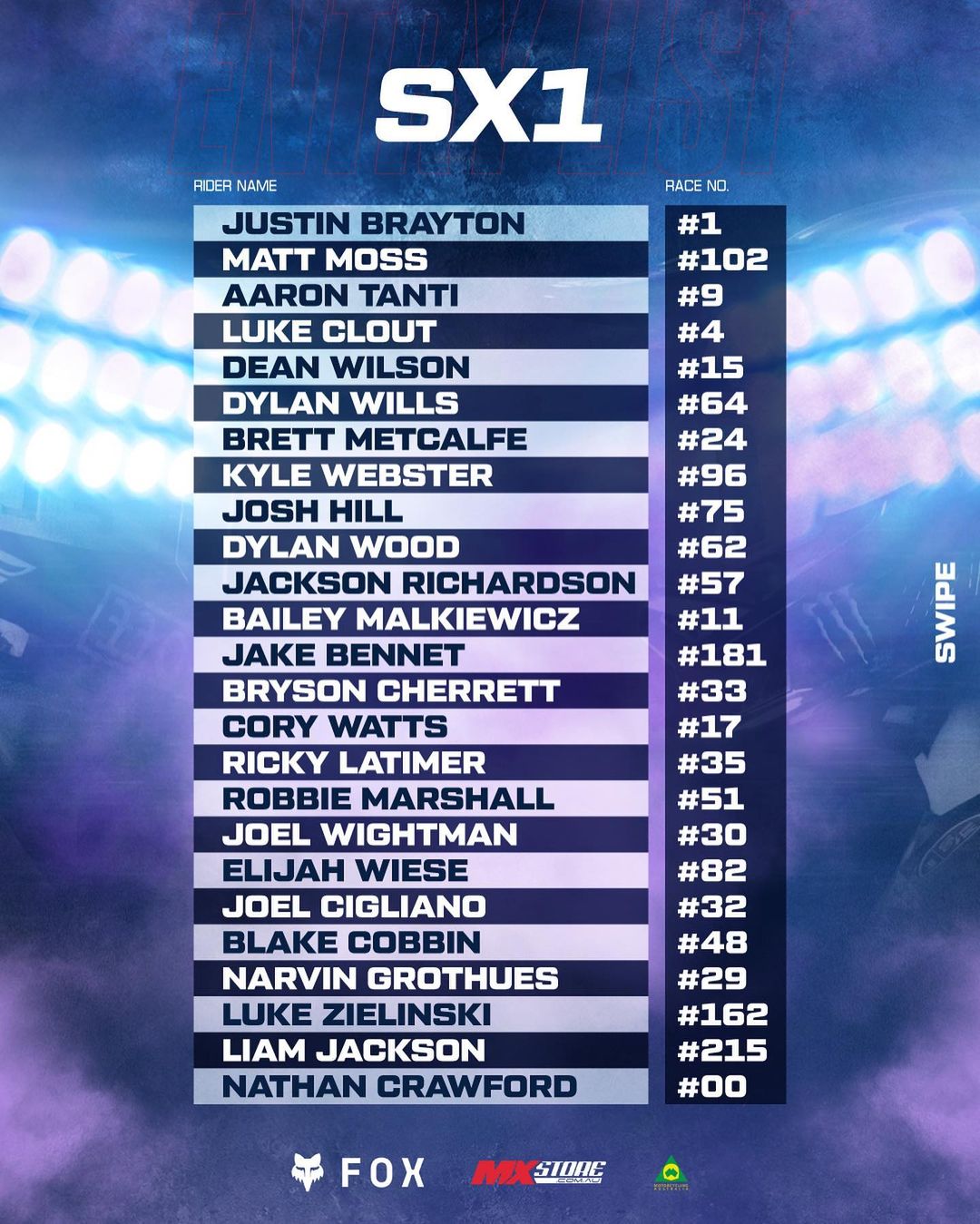 SX2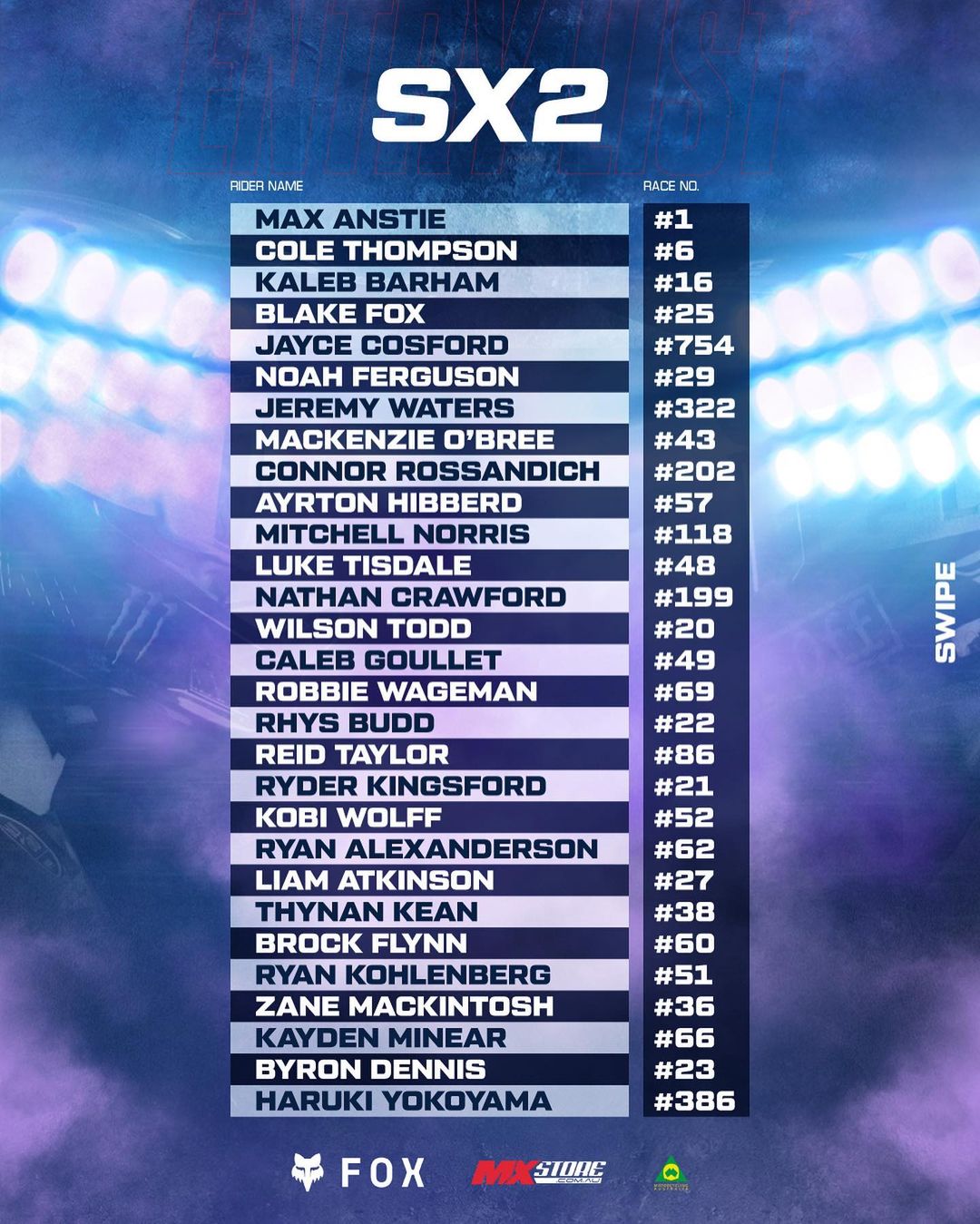 SX3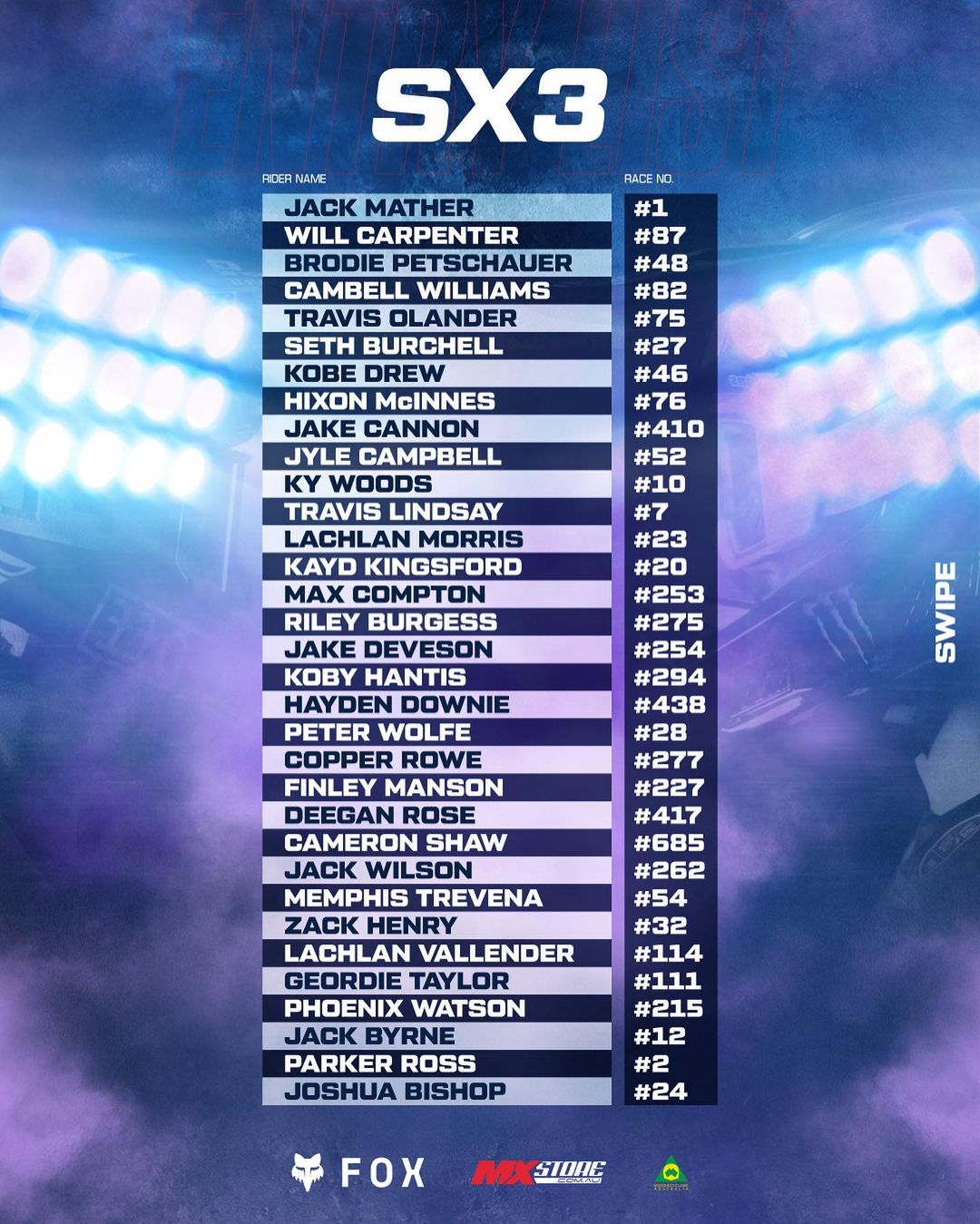 85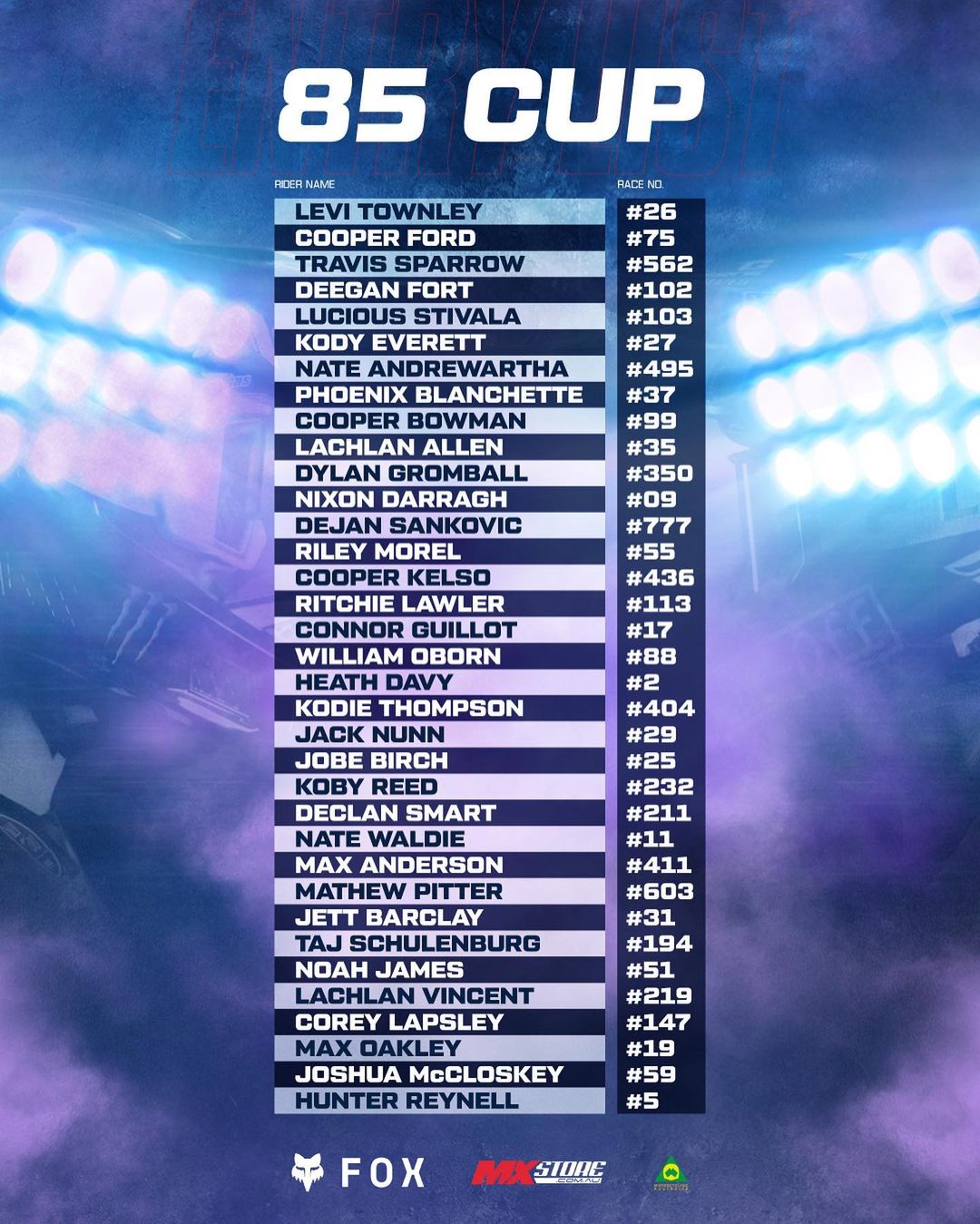 TRACK MAP
Lead Image: Australian Supercross
Love what we do? Please read this article as we try to raise £30,000.
Injury Update: Justin Barcia
Host of injuries confirmed.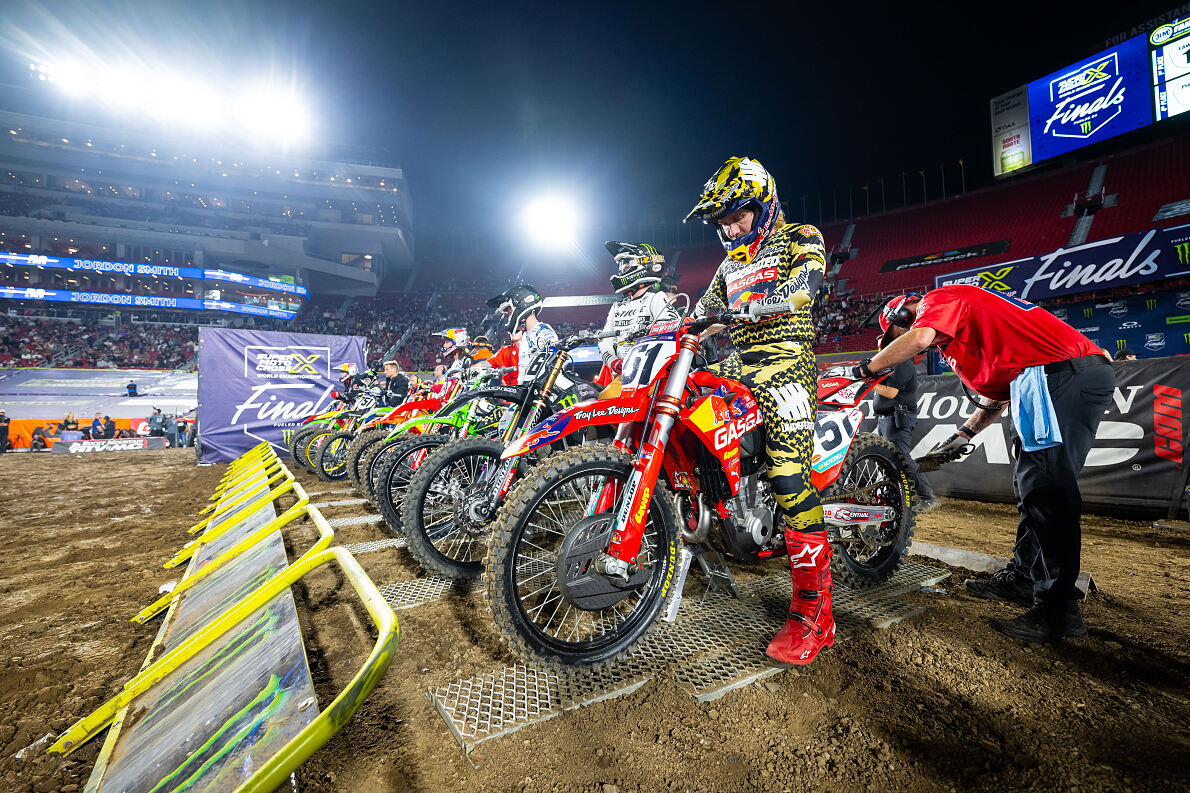 Troy Lee Designs/Red Bull/GASGAS Factory Racing Team's Justin Barcia has provided an update on his condition following his savage crash in the SMX finale at the LA Coliseum. In a brutal blow, Barcia has revealed he's suffered a few broken ribs, has a badly broken collarbone and a beat up lung. Here's his post below.
We wish him all the best for his recovery.
Lead Image: GasGas
Love what we do? Please read this article as we try to raise £30,000.