Update: Tim Gajser
HRC star on the mend.
Team HRC superstar and reigning MXGP champion, Tim Gajser, has provided an update on his condition, with him excitingly stating that he'll be back on the bike soon. Having been in full recovery mode since his devastating broken femur at Trentino in an Italian International Championship pre-season race in February, it'll be great to see him back on the gate even if that still appears a little way off.
"Obviously I really want to be racing now and I'm really missing going to the GPs and seeing everyone and being behind the gate, but at the same time, I don't want to rush back too early and start competing when I'm not 100% fit," he insisted on the HRC website.
"I'm close to getting back on the bike and riding, and I'm really looking forward to that as it's something I've done ever since I was a kid and it's a massive part of my life so to be three months without it is really difficult. Once I'm riding, it'll be much easier to gauge how I'm doing and from there, I'll have a better idea of my return and when I'll next be at an MXGP event but I definitely appreciate all the support I've received and I hope to see everyone at the races soon."
We wish him all the best in his quest to return to action.
Lead Image: Bavo Swijgers
Love what we do? Please read this article as we try to raise £30,000.
Benoit Paturel extends De Baets MXGP deal
See here.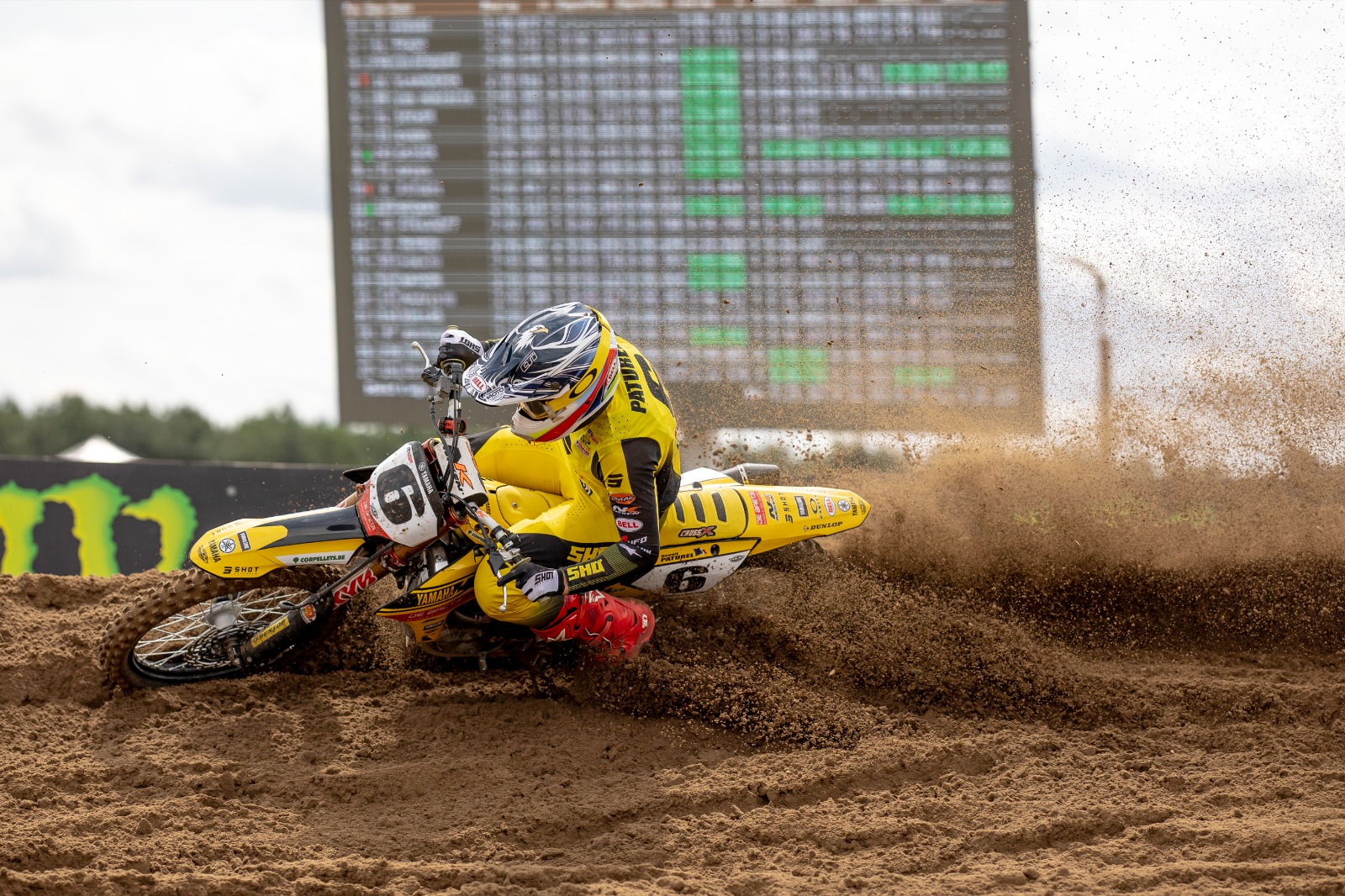 Benoit Paturel and the De Baets MX team have reached an agreement to continue their collaboration next year.
---
Words: Press Release | Lead Image: Full Spectrum Media / De Baets MX
---
In its first year as a team in the MXGP class, the team is going through a positive season. Paturel is eleventh in the standings of the world championship and has managed to complete ten top ten places this year. With the knowledge the team now has, they want to continue building this winter to hunt for the top ten places again next year.
In addition to Paturel, the team will work with two youth talents next year.
Danny de Baets (team owner): "The idea this year was to bring Paturel back to the level where he belongs. We have succeeded well in this and we can look back on a positive season. With the knowledge we have now, we will go into the winter and continue to work hard to be able to take another step next year. In addition to Paturel, we will also work with two youth talents, which is a very nice challenge for us to bring these riders to a higher level."
Love what we do? Please read this article as we try to raise £30,000.
Injury Update: Mitch Evans to miss Matterley
Details here.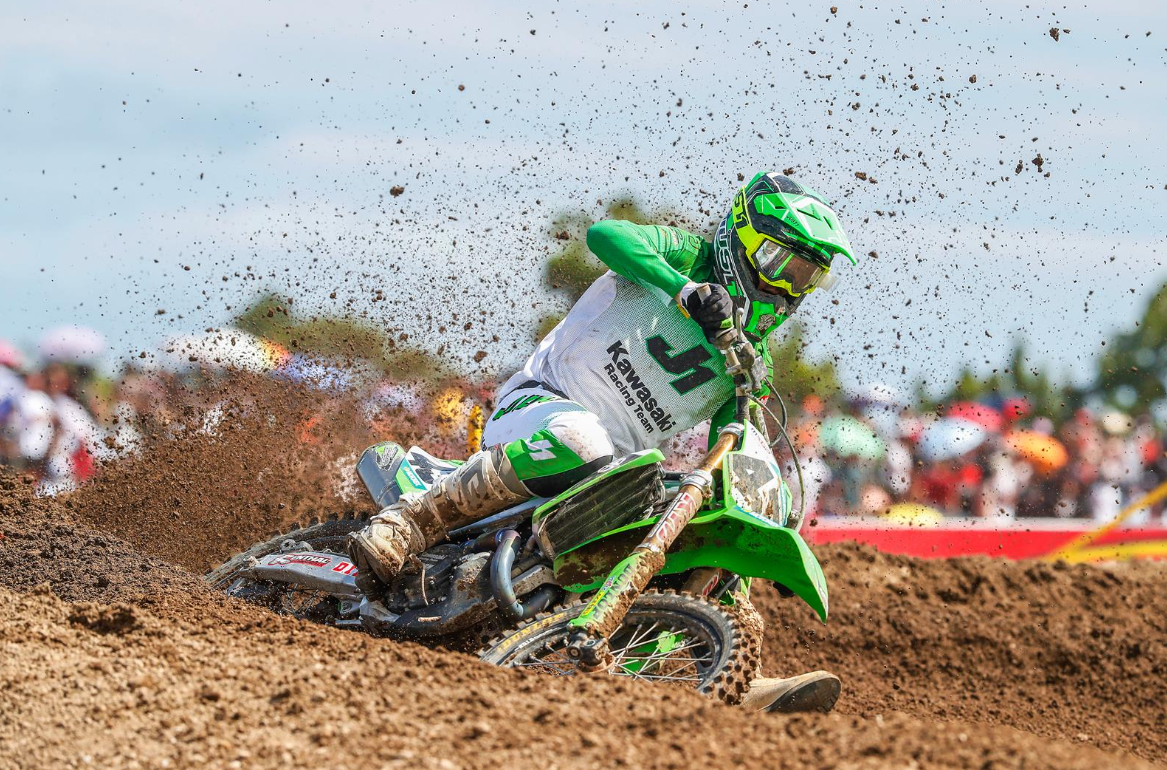 Kawasaki Racing Team's Mitch Evans will unfortunately miss the final round of the FIM MXGP Motocross World Championship in the UK on 23/24 September. World championship runner-up Romain Febvre will represent KRT alone at the British GP and two weeks later at the Motocross of Nations.
---
Words: Press Release | Lead Image: Kawasaki MXGP
---
Still in pain from the wrist problems which forced him to miss the MXGP of Italy last weekend Mitch Evans will not travel to Matterley Basin as he continues to recover from the effects of this old injury. It's a tough end-of-season for the likeable Australian rider, who put in a lot of effort earlier this season to develop the new Kawasaki alongside his teammate Romain Febvre. After missing the first four rounds of the series due to a broken thumb sustained during winter training Mitch progressed throughout the season with several top-ten results since the German GP in June but in recent weeks he felt more-and-more affected by the wrist injury and had been forced to stop training on the bike. As a result he was also forced to decline his pre-selection for the Australian team at the upcoming Motocross of Nations, an event where his teammate Romain Febvre will lead Team France.
Mitch Evans: "It's a real shame to miss the final race of the season and my last race with the team; however it is time to take the right steps to heal correctly. I would like to thank Kawasaki and the team for their understanding and patience and for always believing in me this year. Unfortunately we weren't able to achieve the results we both deserved, but I thoroughly enjoyed my time working with such professionals. I want to wish the team and Romain the best of luck for Matterley and the Motocross of Nations."
Antti Pyrhönen (KRT team manager): "It's very unfortunate that Mitch misses the last two GPs of the season, especially as he had been showing good speed on the KX450-SR recently. We did lots of testing together, and both the work-rate and our goals were high but, as we know in our sport, sometimes things don't always go as planned. On behalf of KRT I wish Mitch a successful recovery; keep the smile and ethic high as you have done throughout our time together and special thanks for the development work you have done and the spirit you brought to our Green team."
Love what we do? Please read this article as we try to raise £30,000.
The MX Vice Show Episode #144 With Lorenzo Resta
Listen now.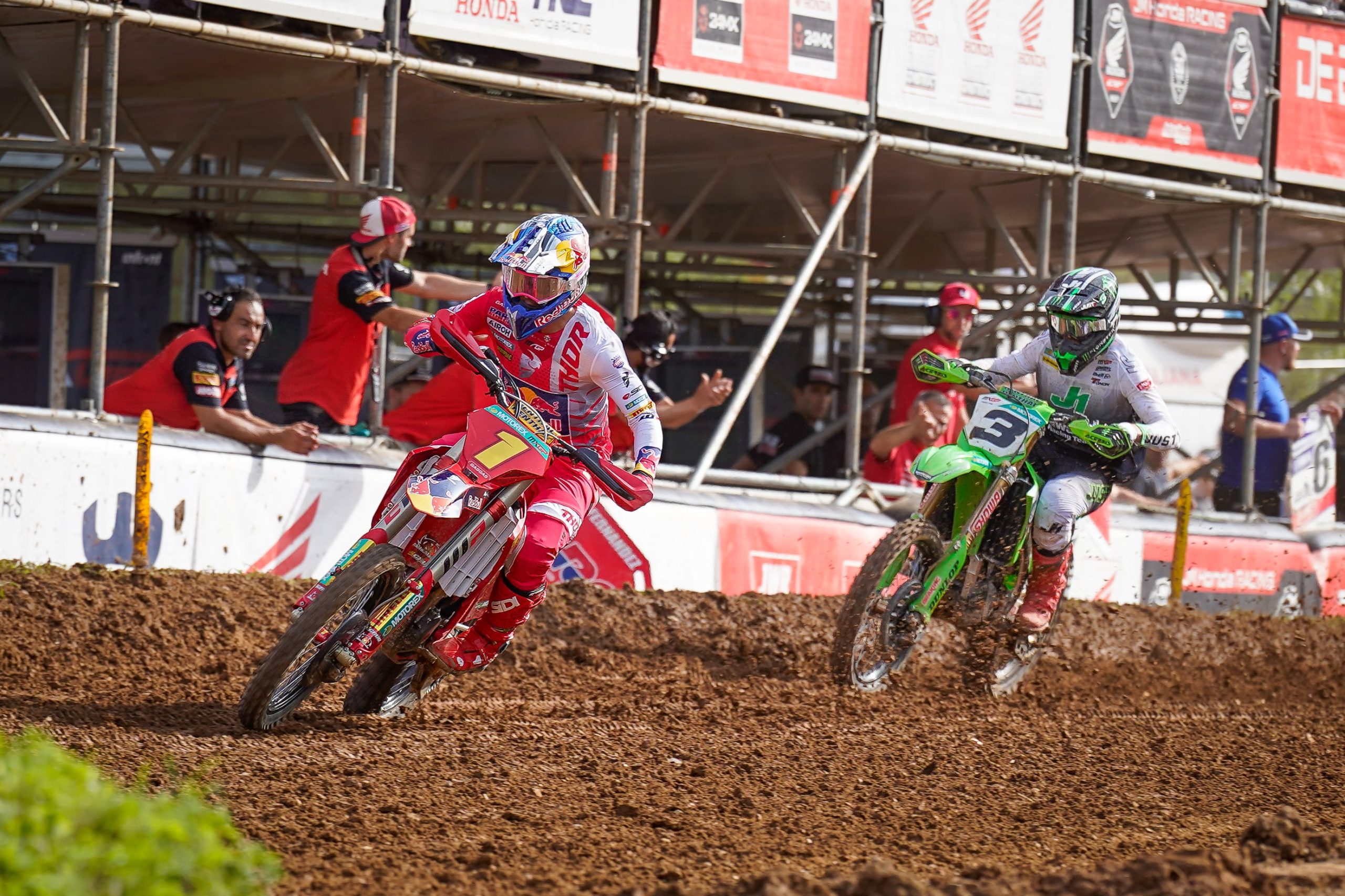 The MX Vice Show returns with Lorenzo Resta and Ed Stratmann, as they talk all things MXGP following the 18th round in Italy, plus discuss MxoN and silly season.
The MX Vice Show is as always available to listen to on Spotify, iTunes, SoundCloud, Stitcher and Google Play. Thanks to Parts Europe, Scott, Acerbis, Fly Racing, AS3 Performance, ARMA nutrition and Even Strokes for their support of The MX Vice Show. If you would like to become a part of the show, don't hesitate to get in touch.
Lead Image: Lorenzo Resta
Love what we do? Please read this article as we try to raise £30,000.