Tom Grimshaw: Ready for MXGP Debut at Trentino!
MX Vice speaks to promising young Brit en route to his first ride in the Premier Class.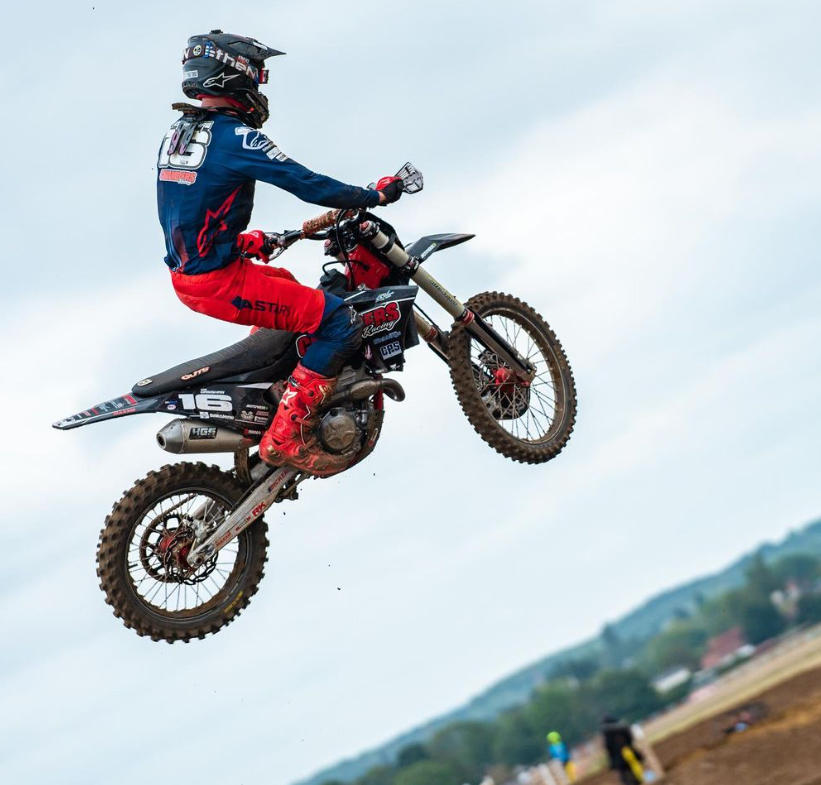 Chambers Racing's Tom Grimshaw made the move from a 250 machine to a 450 in the off-season after finishing 3rd in the 2022 MX2 British Championships, and after a solid 12th at the EMX250 round at Trentino last year, has decided to make his debut in the MXGP class at the Italian venue this weekend.  MX Vice grabbed a quick word with the Hertfordshire hopeful.
Words: Ben Rumbold | Featured Image: Tom Grimshaw Instagram
MXV: Tom, great to see that you're entered for the Trentino MXGP round this weekend! What brought you to this race for your MXGP debut?
TG: I am always looking to get faster, and racing the best guys in the world will definitely help with that, so the reason for entering Trentino is to learn from the best and to add a few things to my game that will make me a better rider!  Also I am there because I love pasta and it's Italy!
MXV: That's a perfectly good reason, and we need to be seeing those plates of pasta on your Instagram! How have you adapted to the 450 so far? Does it feel a bit better for you as a taller rider?
TG: So far, so good, however this is still a year of adaption as it is a big step. You look at my height and my size and you automatically think, 450 rider all day long but it is still a steep learning curve to not over ride the bike and to use the power.
MXV: Are you getting any extra help from the manufacturers for this race?
TG: No, Chambers Racing has never had any manufacturer support or interest.
MXV: Any other MXGP entries on the horizon or does it depend on how this one goes?
TG: So for now we have about 4 or 5 pencilled in, I have done a number of seasons now in the EMX250 class and we are just treating it like that. So I hope to be at most European rounds, but I am taking this thing one round at a time.
MXV: If you were doing well, would a GP take priority over a Revo British Championship or Michelin MX Nationals round if they clashed?
TG: Tim Chambers is the big driver (literally, he is the driver!) for me to do these MXGP rounds but at the end of the day we are a British Championship team, and they are my priority.
MXV: Many thanks for that Tom and we wish you all the best with it!
At the age of just 21, Tom has flown somewhat under the radar in his adult career so far, but his first MX1 British Championship round at Oakhanger saw him in a solid 5th overall and he has that great habit of moving forward through a race, which makes him one to watch. Nicely able to race with his favoured #16 plate this weekend, keep an eye on our results pages for the Chambers Racing stalwart, and look for the black-and-red machine on your TV screens as he takes on the world's best with a refreshing, minimal-pressure attitude. We at MX Vice wish him every success!
MX Nationals announces rebranding as the Fastest 40 Championship for 2024
Details here.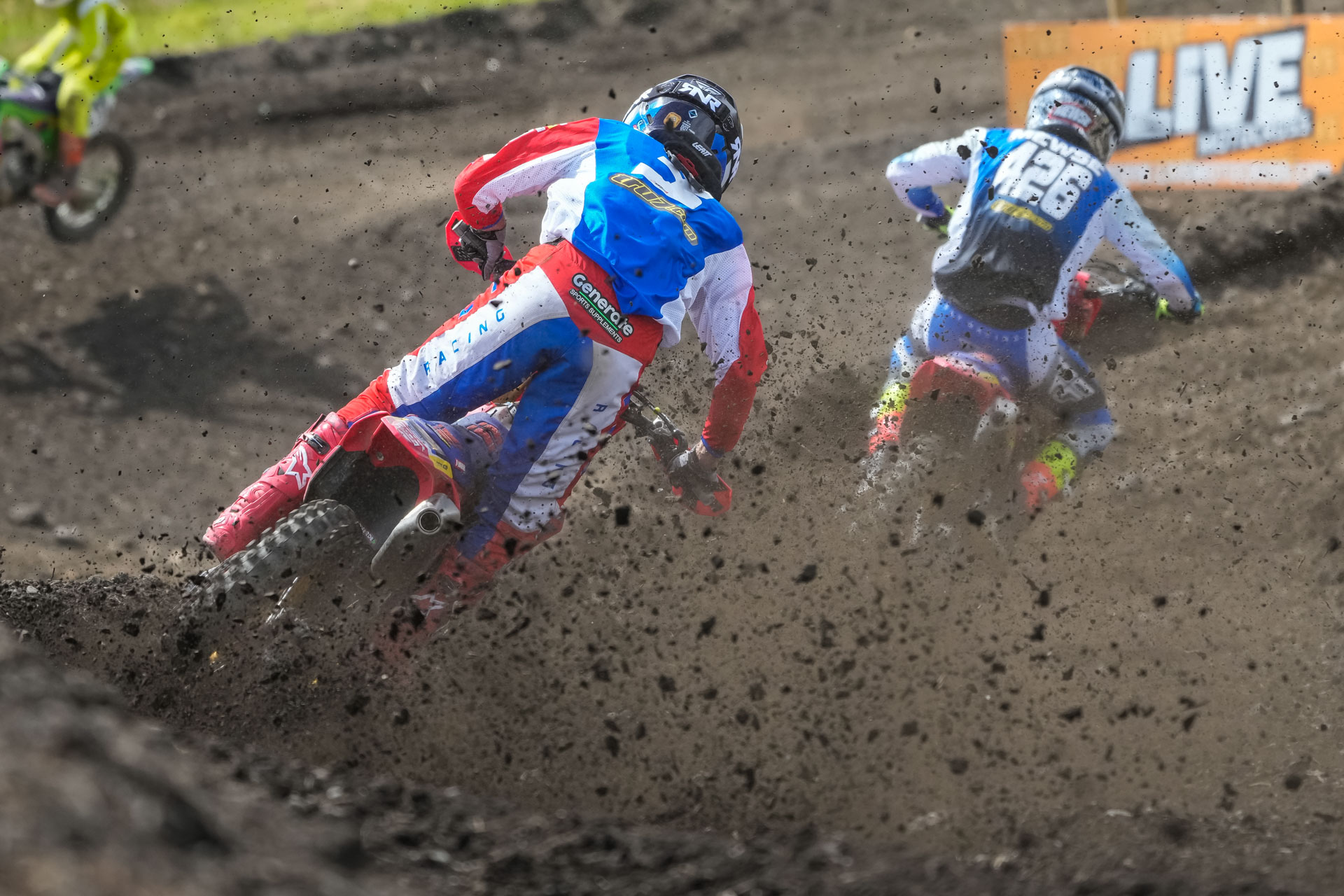 The team behind the MX Nationals championship series has announced its all-new format for the 2024 season and, along with it, a new name. The team is thrilled to announce its highly anticipated rebranding as the "Fastest 40 Championship" for the upcoming 2024 season. This exciting transformation brings forth a fresh and exhilarating format that is set to redefine British motocross racing as we currently know it.
---
Words: Press Release | Lead Image: Crendon Fastrack Honda
---
The Fastest 40 Championship will feature an all-new format, elevating the competition to unprecedented levels and focusing on preparing the nation's future MX stars for transition into the European and World scene, whilst at the same time providing days racing dedicated to the clubman and amateur classes too. With an exclusive focus on showcasing the sport's most skilled and talented riders, the Fastest 40 promises an electrifying experience for participants and fans alike over a six-round series.
Key highlights of the Michelin Fastest 40 Championship include:
Pro day – Saturday.
Racing action from the pros will move to Saturday, featuring three classes.
MYX1 – Open/125
MX2 Pro – 250 cc
MX1 Pro – 450 cc
Classes will have 15 minutes of free practice, a 20-minute session of timed practice (40+2 reserves to Qualify), and two blocks of racing. The day will run as close to the current GP style format as possible to prepare and enhance rider experience and progression.
With all Pro racing being designated to a Saturday this will allow MX fans a full day of intense motocross action, witnessing the top riders battle it out for victory.
Amateur day – Sunday
Racing action from the clubman and amateur classes will move to a Sunday, featuring five classes.
Clubman MX2 – ACU Official Clubman championship title
Clubman MX1 – ACU Official Clubman championship title
Amateur MX2
Amateur MX1
The all-new – Honda Cup – more on that later!
Classes will have practice/timed qualifying followed by three blocks of racing.
Condensing the Clubman/Amateur racing into one day will reduce the expenditure for riders who have currently had their races split over two days, although those wishing to make a weekend of it are welcome to do so.
Get ready for the all-new Honda 250R Cup. Open to all riders of UK Honda CRF250R's from 2021 onwards and piloting a red machine in this class means serious rewards are on offer.
The winner of the championship for this class wins a new CRF250R
"Power of Dreams" awarded to best clubman in the championship wins a CRF250R
Rider Of The Day at each round wins a res Fly Racing Formula helmet
First 110 CRF250Rs purchased will receive a CRF250R Cup Race Pack consisting of
Honda branded Fly Racing Kinetic race jersey and Fly Racing Kinetic pants (Red/Grey)
RFX Holeshot Device
Motul Care Package
Fly Training School with Dave Thorpe
Open to all UK-Honda CRF250R's from 2021 onwards *non-UK/imported bikes are not eligible.
The Honda Cup is in partnership with Honda, Fly Racing, RFX and Motul.
The team (led by Neil and Paul Irwin) behind the former MX Nationals have always pushed the boundaries and progression of British Motocross, let's not forget they were the first to use Mesh Start Gates, ran during Covid and Live Stream British Motocross action, so it's no surprise that they would continue to push the boundaries in switching Pro Day to a Saturday.
The Fastest 40 Championship represents the team's commitment to continuously innovate and offer a groundbreaking experience to the sport. By combining innovation, progression and a community-driven approach, this rebranding aims to elevate the sport in the UK to new heights and captivate the hearts of fans.
The Fastest 40 invites fans, riders, and sponsors to join in the excitement and participate in this thrilling journey.
Any rider wishing to register their interest can do so by emailing [email protected]
Stay tuned for more updates as the Fastest 40 Championship gears up to redefine British motocross racing in 2024!
Love what we do? Please read this article as we try to raise £30,000.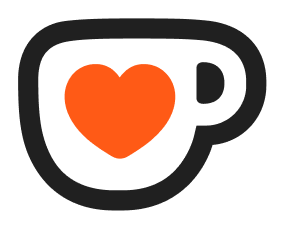 Support MX Vice on Ko-fi
Carlton Husband and Phoenix Even Strokes Kawasaki take their first National Championship.
Carlton Husband wins the Michelin MX Nationals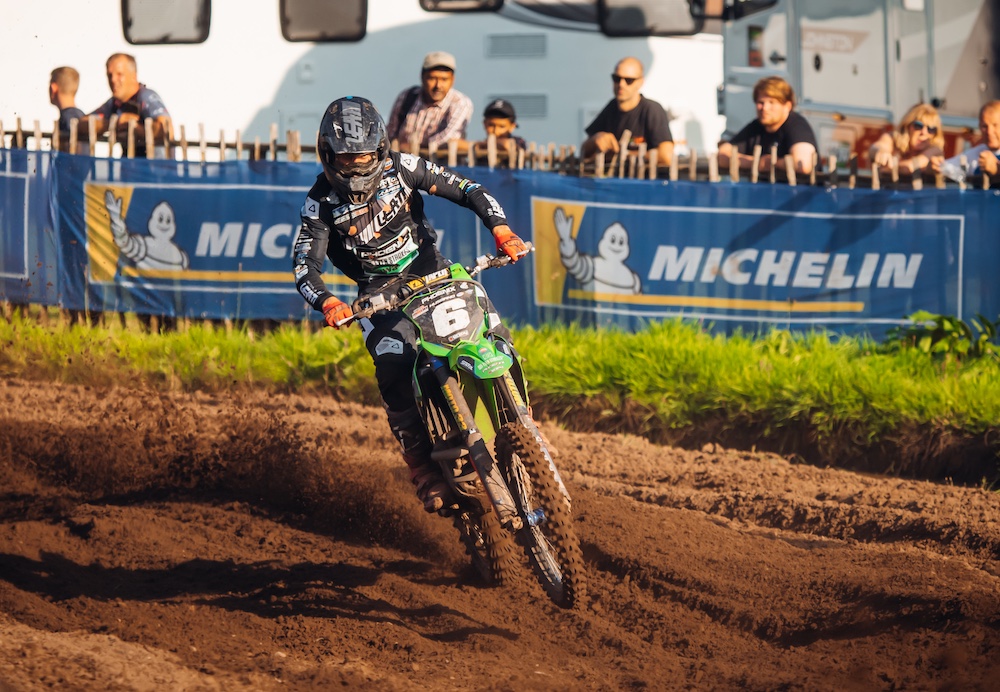 It was a memorable weekend for Barry Moore and Carlton Husband, who earned their first professional titles for the team and rider, respectively. With the Michelin MX Nationals being reduced to just five rounds coming into the weekend, five riders were in a position to win the championship, and it was always going to be down to the wire.
Carlton would become the first Kawasaki Team Green rider to win the Michelin MX Nationals in the ten years the championship has been running, another first.
Husband, Brookes, Wainwright, Mitchell and Cole had one eye on the championship; this year, all five have produced some fantastic battles. First blood went to Carlton Husband in race one, who worked his way up from thirty-second position against the 450 & 250 combined to make the most passes. Carlton kept his composure to claim a fantastic sixth place in the 250's in front of his best friend and England's number one, Jordan Pickford. With all Carlton's championship competitors finishing behind him, this set up Carlton nicely for race two.
State of play! 
That sixth place put Carlton one point behind the series leader and Carlton's 2024 teammate Charlie Cole, with one moto remaining.
Everything to play for in race two Carlton gave team owner Barry Moore a scare when he lost the front whilst in second position. Hearts were pumping, but rival Charlie Cole retired on lap four, putting Carlton in pole position for the title. Now, it was a game of mathematics as the other three riders were still in with a shout of the title, and Joe Brookes was only two points behind. The next fifteen minutes would be the longest of Carton Husband, his family, and his team's life, but after fourteen laps, Carlton would take the chequered flag and walk away with the Michelin MX Nationals MX2 title for the first time.
For Carlton to win a championship with his family and friends around him was extremely fitting. Like most riders, the family are paramount to the rider's success and Alan and Barbara, like many parents, have sacrificed so much. For Barry Moore, a dream was achieved, and what made it special was Carlton, who has been on the team for six years.
Whilst the team reflects on winning the Michelin MX Nationals title this week, Carlton will be looking to secure a top-five position in the championship this weekend. In the next few weeks, Carlton will also be looking to secure the Scottish MX2 Motocross title in what could be a memorable year for the rider, team and all the sponsors and partners.
Carlton and Barry would like to single out the work of Chris Talbot, who has built a fantastic race bike this year for the team and kept all the bikes in great shape, not missing a beat.
Barry Moore – Team Owner
I'm so happy for Carlton and his family for winning that first National Championship. It is fantastic for the team, Chris, his mechanic and all the sponsors who help to make this possible. It's the first Michelin MX Nationals MX2 title for Kawasaki, so I hope this will repay the support Ross Burridge and Kawasaki have shown in the team over the years. I'm buzzing for everyone involved, and it means so much to me with all the time, money and effort I put into the sport I love.
Carlton Husband – 2023 Michelin MX Nationals MX2 Champion
The weekend was such a blur, and I still can't believe we went into it nine points down and came away as champions. It feels unbelievable. I had to graft in the first race, coming from last to sixth, but the second race was just a whirlwind. I have never been so nervous. I just tried to manage the situation with the help of Chris, my mechanic. When I came across the line and read the pit board message from Chris, the 2023 MX Nationals Champion, it was the best feeling I had had in motocross to date. To deliver for Barry and the team means everything. They have done so much for me; I'm so grateful for what Barry has done for me. I want to thank my sponsors, mam, dad, Leanne and my friends for
Results: Michelin MX Nationals – Hawkstone
Details here.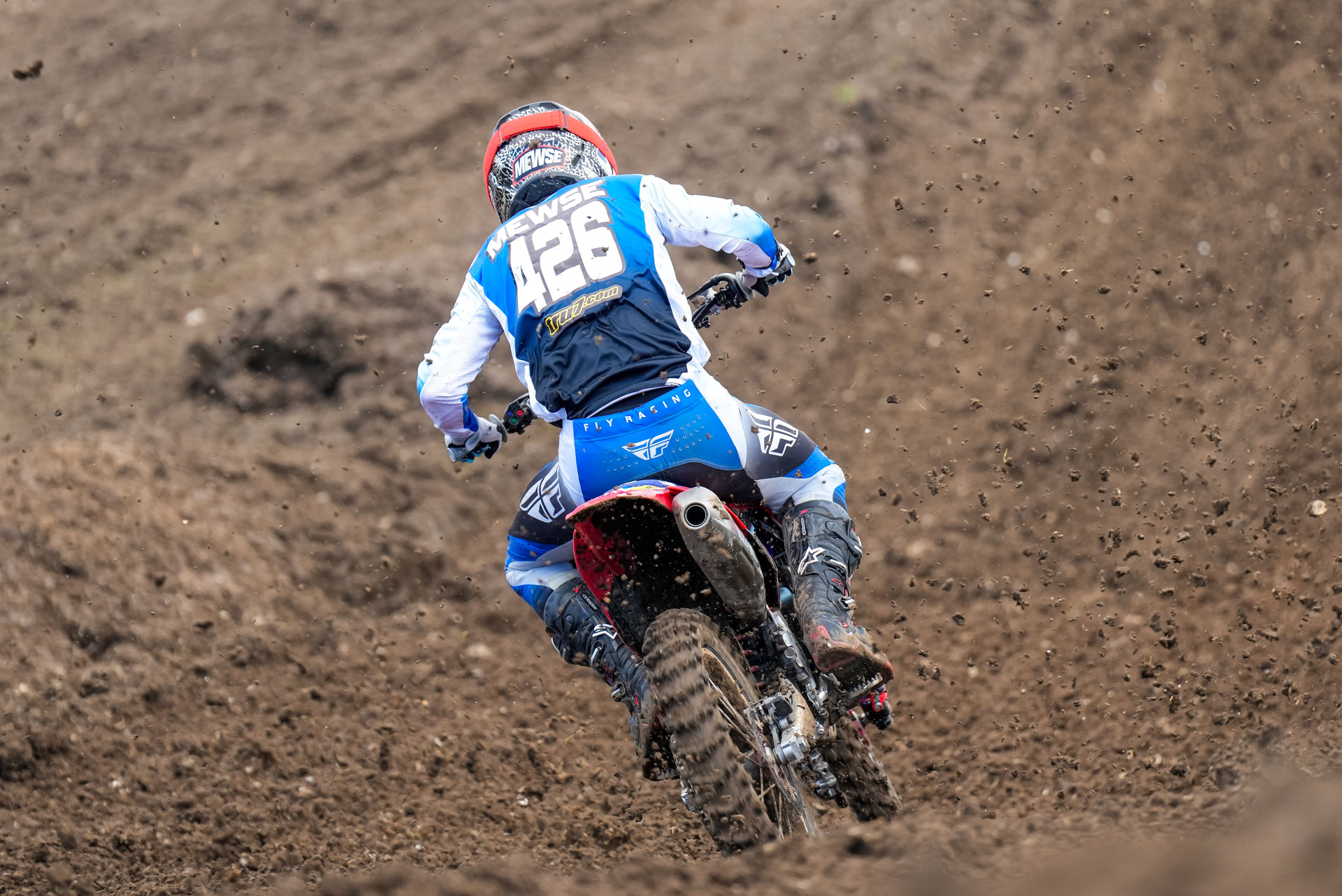 Find all the results from the Michelin MX Nationals at Hawkstone below.
This page will have all of the results. The results are posted in an easy-to-view fashion, with the latest results at the very top of the page. If you do not immediately see the most recent results, hit the refresh button in the top-right corner and then the issue should be rectified.
MX1 Overall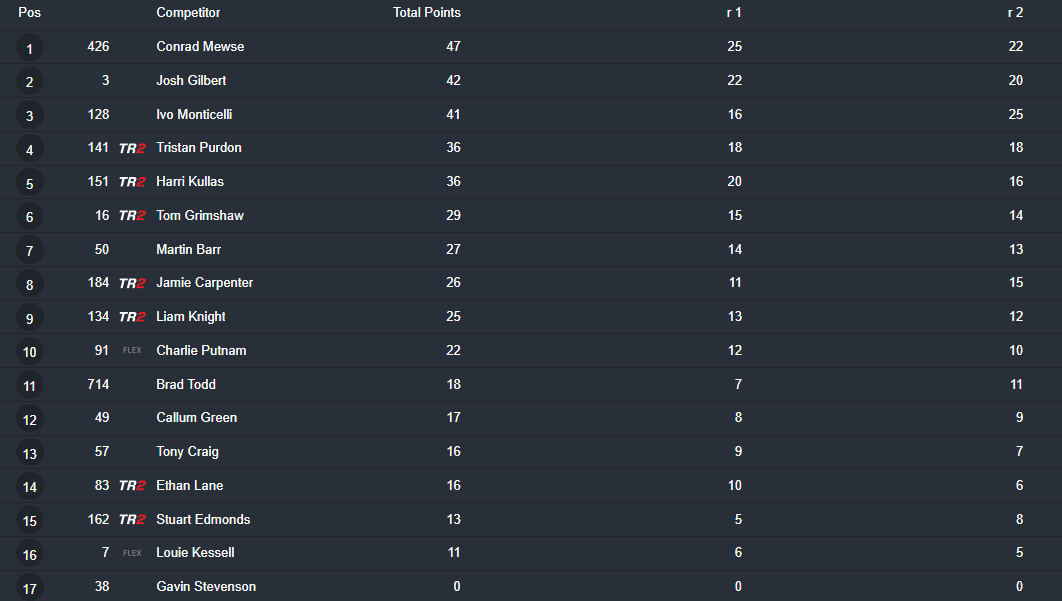 MX2 Overall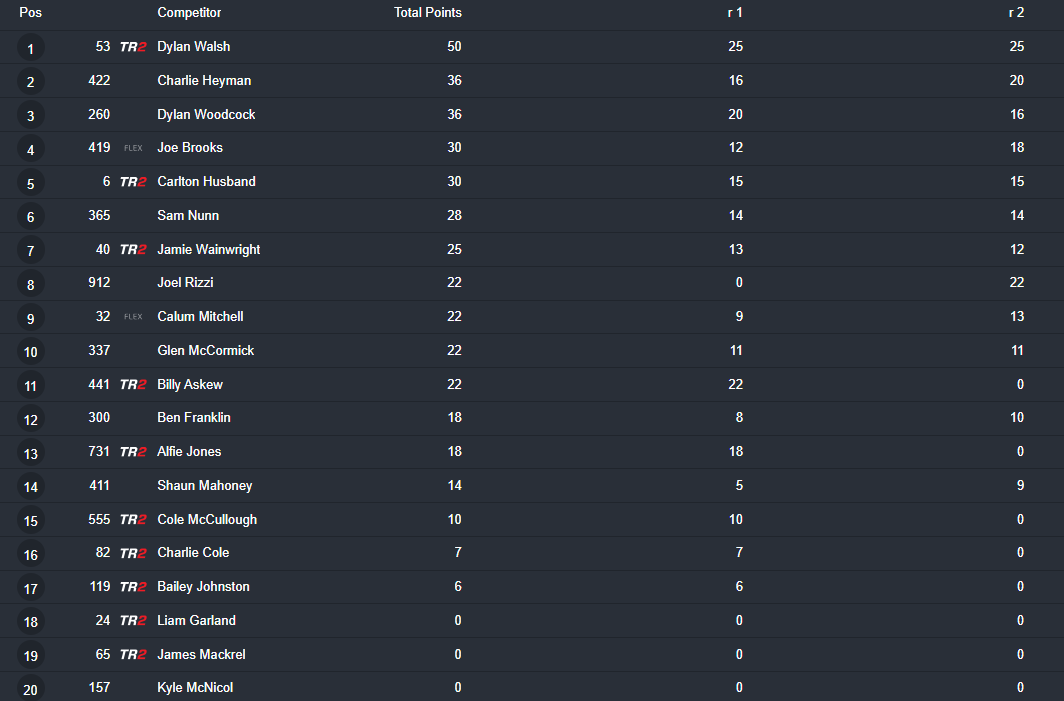 Lead Image: Crendon Fastrack Honda
Love what we do? Please read this article as we try to raise £30,000.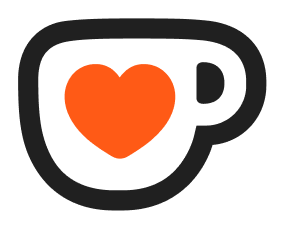 Support MX Vice on Ko-fi