The CEAT Indian Supercross Racing League attracts 85 global stars for Season One
Get set.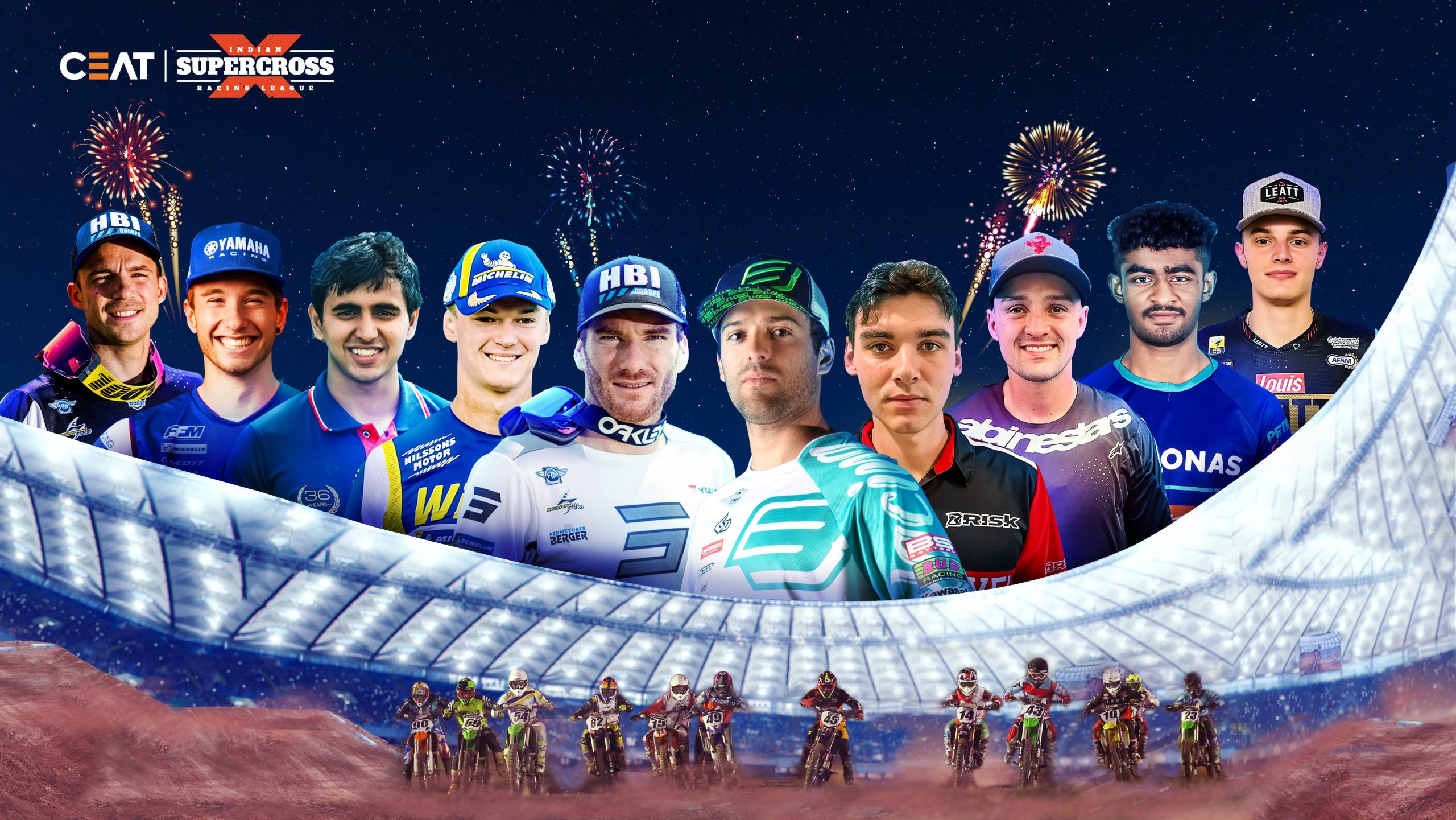 The CEAT Indian Supercross Racing League (ISRL), in partnership with the Federation of Motor Sports Clubs of India (FMSCI), is thrilled to announce an unprecedented gathering of 85 global Supercross stars and international talents for its inaugural season. This remarkable assembly of renowned riders promises to make Season One an electrifying and unforgettable experience for motorsport enthusiasts and fans.
---
Words: Press Release | Lead Image: Supplied
---
CEAT ISRL, with its participation, is living up to the promise of creating a global sport in India, which has received an overwhelming response from riders worldwide. These 85 riders hail from the USA, Spain, France, Thailand, Indonesia, Germany, Sweden, South Africa, Australia and India. This diverse talent pool provides team owners with an unprecedented opportunity to curate their dream teams. With riders from different corners of the world, team owners will have a wide array of choices, enabling them to assemble line-ups that combine international expertise and local flair. This freedom of choice is set to add a dynamic and strategic dimension to the league, creating thrilling racing experiences and intense rivalries throughout the season. It is a game-changing moment for ISRL, offering fans the prospect of seeing truly excellent talent in action.
Talking about the response by the riders worldwide, Mr. Eeshan Lokhande, Director & Co-Founder of the CEAT Indian Supercross Racing League, said, "with immense pride and enthusiasm, I am thrilled to announce that the CEAT ISRL has received interest from 85 riders, indicating the league's global appeal. Our mission remains focused on enhancing the quality of Supercross racing in India and elevating it to a global level. This league will be a testament to the prowess of Indian riders, and we're determined to make it a global phenomenon."
Season one of the CEAT ISRL will feature 64 riders selected from the rider pool, including 20 young Indian prodigies who will compete alongside seasoned international athletes. This blend of experience and youth promises to deliver thrilling and dynamic racing action like never before.
Supercross stars and international talents across the USA, Spain, France, Germany, Sweden, South Africa, Australia, Thailand and Indonesia have registered for the auction

4X South Africa Champion Anthony Raynard, 2022 Prince of Paris (SX2) Gregory (Greg) Aranda and 2X European/French vice champion Thomas Ramette join the 450cc International rider auction 

5X Spain regional champion Gilen Albisua Fuentes, Caleb Goullet from Australia and Blake Ashley from USA join the 250cc International rider auction

India National champion Rugved Barguje, 2X Indonesia champion Ananda Rigi Aditya and 2X Thailand champion Ben Prasit Hallgren join the 250cc India-Asia Mix rider auction
As we inch closer to the debut of the CEAT Indian Supercross Racing League in December 2023, we are pleased to announce the formation of five teams, with more teams set to be unveiled in the near future. These teams are gearing up to select riders during the much-anticipated Rider Auction.
The inaugural season will witness multiple rounds hosted across three various cities in India. With four exhilarating racing categories, including 450cc international riders, 250cc international riders, 250cc India-Asia mix, and the fiercely competitive 85cc junior class, the League guarantees heart-pounding action and intense competition.
For further details on rider registration, the rider auction, and the CEAT ISRL Season one schedule, please visit the official SXI website at https://indiansupercrossleague.com/
Love what we do? Please read this article as we try to raise £30,000.
Factory Honda Australia confirm Noah Ferguson capture
See here.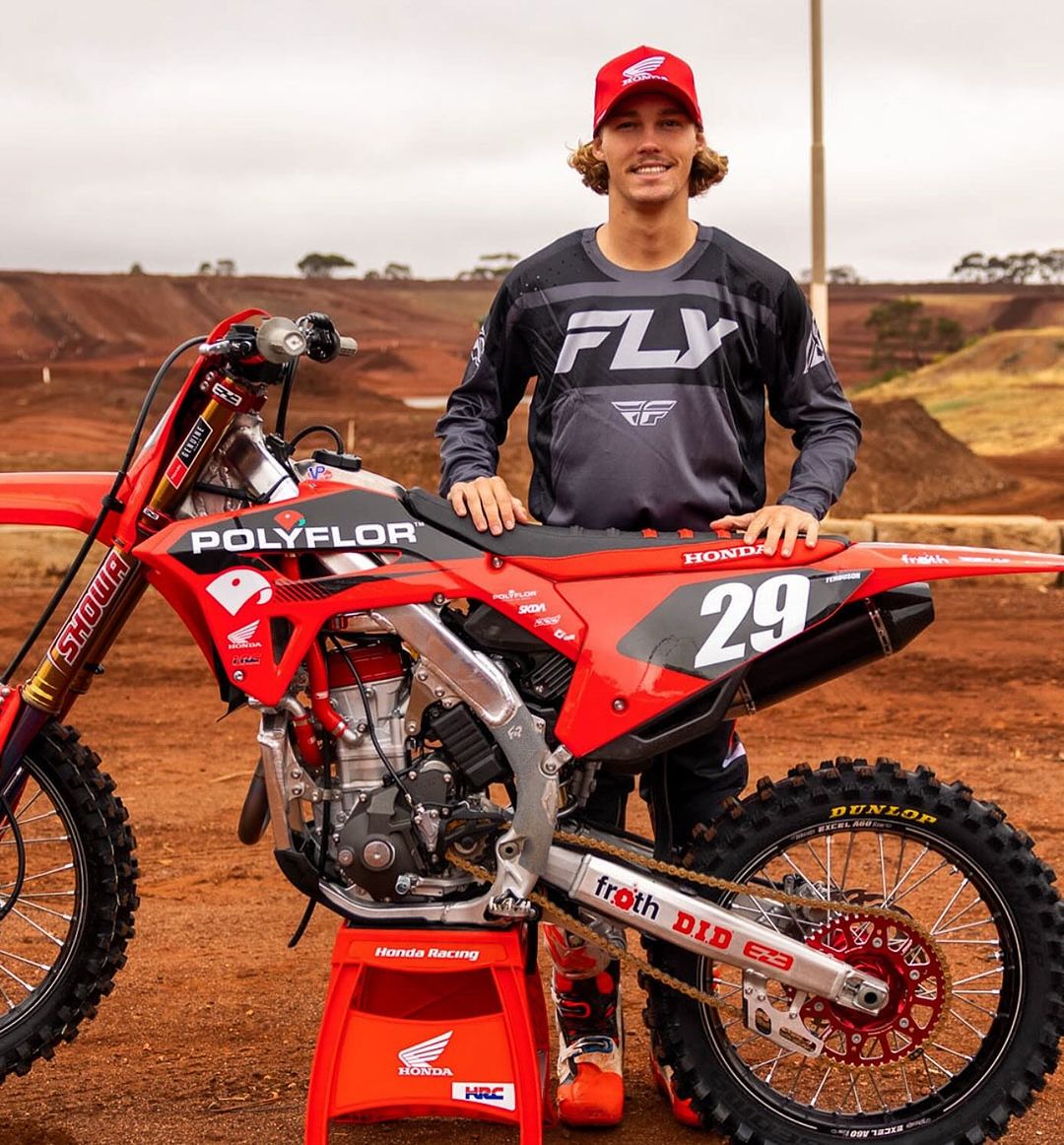 The Factory Honda Racing team in Australia have confirmed the signing of exciting talent Noah Ferguson, who makes the switch from GasGas for the 2024 season after a strong 2023 that was littered with upside.
"Factory Honda is delighted to welcome Noah Ferguson, a strong championship contender, to compete in both the MX2 and SX2 championships. Noah will join Brodie Connolly in the MX2 class, and we anticipate announcing one more rider shortly to complete the team for the MX2 and SX2 championship campaigns," the team stated.
MORE: Between The Races Podcast: Noah Ferguson
"Super excited to announce that I will be working with Honda Australia for the 2024 season! Looking forward to what's to come," Ferguson said.
Eager to continue on his upward trajectory next year in his quest to secure titles, it'll be fascinating to see how he fares.
Lead Image: Noah Ferguson / Honda Australia
Love what we do? Please read this article as we try to raise £30,000.
Dylan Wills To Race Dortmund Supercross for KTM Sarholz
Read here.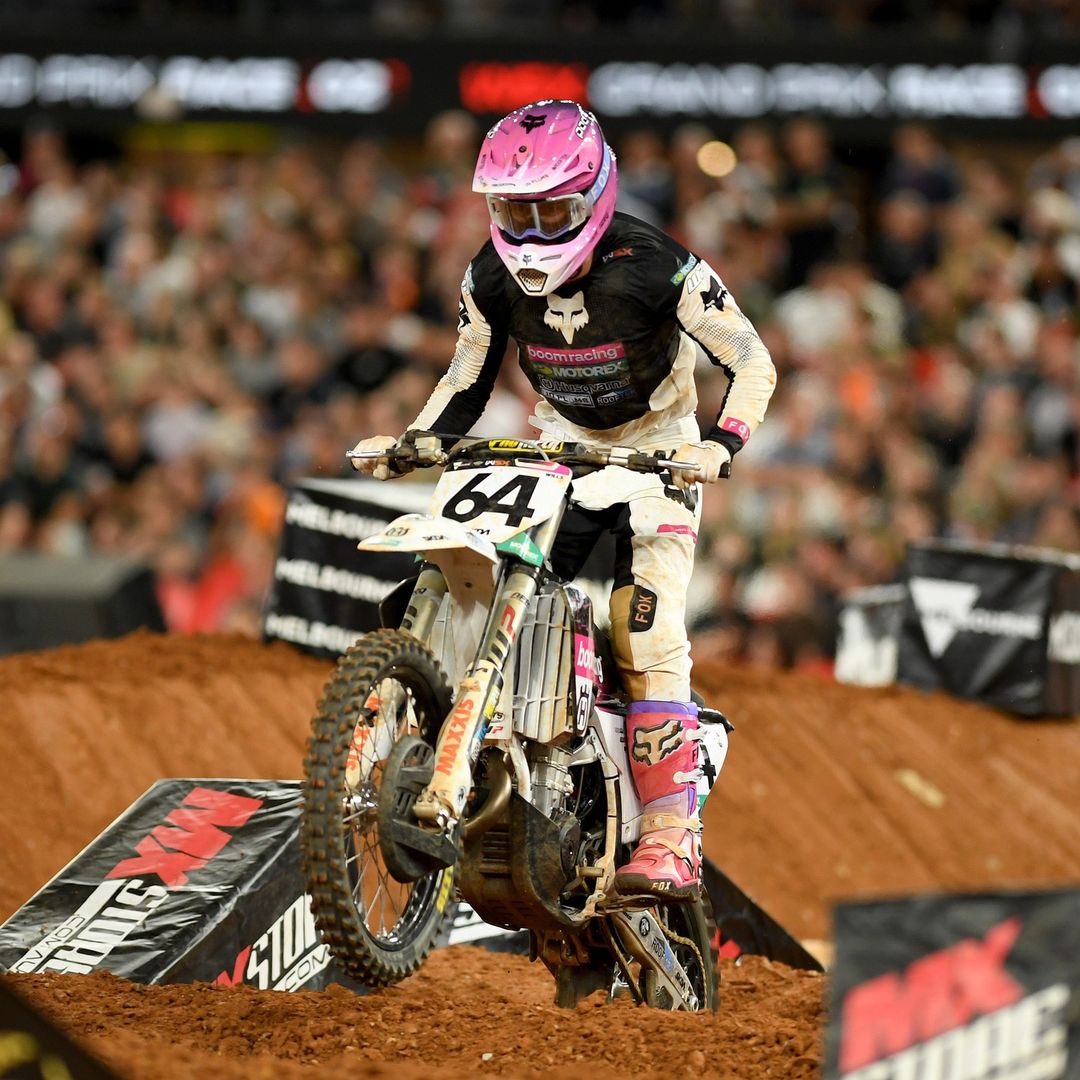 Having enjoyed a strong 2023 Australian Supercross Championship and made a memorable wildcard appearance at the WSX finale, Aussie ace Dylan Wills has announced he'll be racing the Dortmund Supercross under the KTM Sarholz awning. Check out his post below.
Lead Image: Australian Supercross
Love what we do? Please read this article as we try to raise £30,000.
JK Racing Yamaha signs Isak Gifting for the 2024 MXGP season
See here.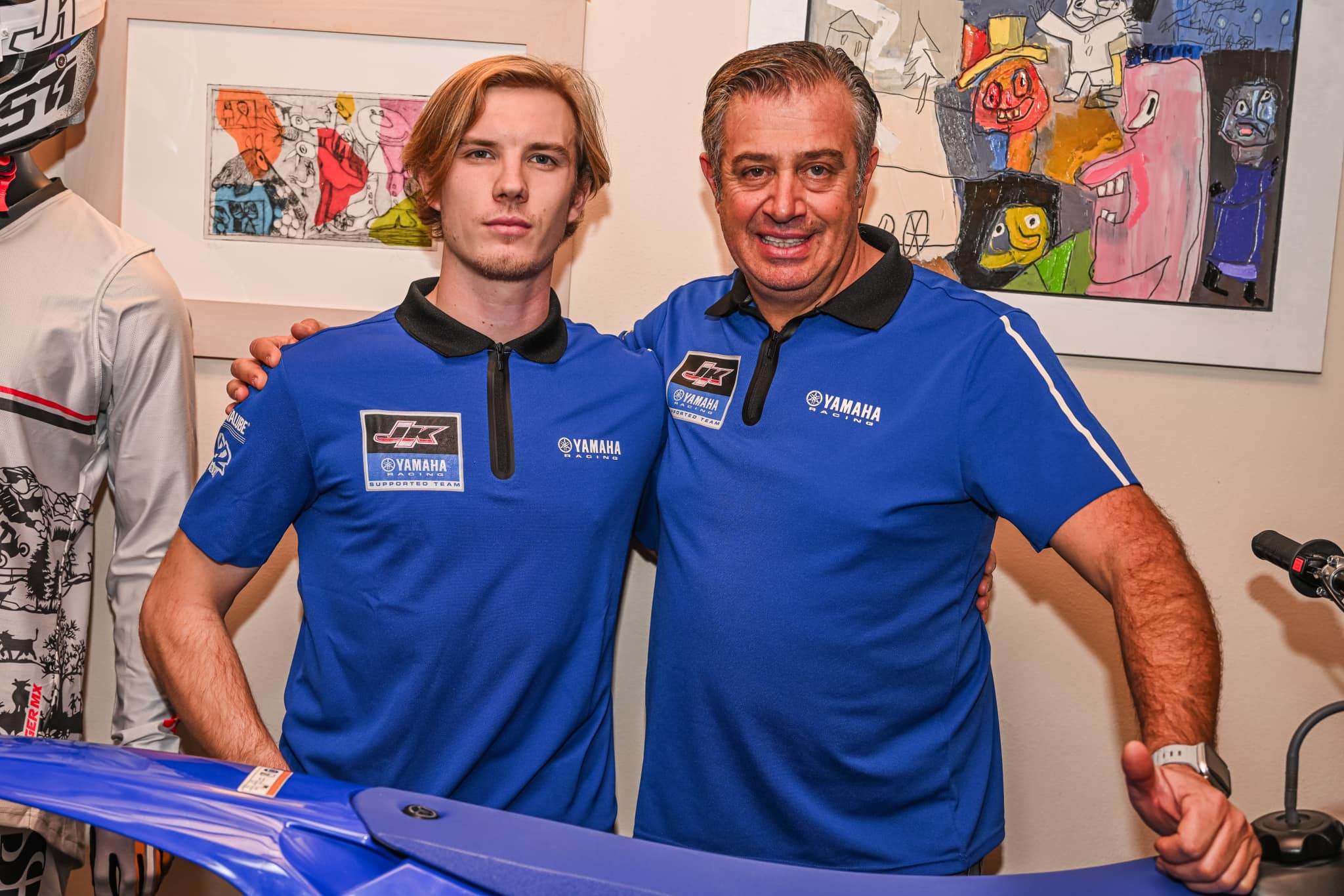 JK Racing Yamaha will head into the 2024 season with a full line-up to compete in the MXGP World Championship as well as the EMX125 class with a combination of experienced riders and promising newcomers.
---
Words: Press Release | Lead Image: JK Racing
---
Isak Gifting will lead the way as he'll compete the whole FIM Motocross World Championship making his debut in MXGP class, alongside Gifting will be Anton Nagy with YZ bLU cRU Masterclass winner Giorgio Orlando and Manuel Iacopi.
JK Racing Yamaha, managed by Riccardo and Giuliano Boschi, is committed to success for the 2024 season.
Love what we do? Please read this article as we try to raise £30,000.