The Grand Prix of Argentina launched the 2023 FIM MXGP Motocross World Championship with a packed attendance at the Neuquen circuit close to the small town of Villa la Angostura in Patagonia. Red Bull KTM Factory Racing came away from the first round of nineteen with Jeffrey Herlings as MXGP runner-up and Andrea Adamo earning his 'spurs' for the team with the same standing in MX2.
---
Words: Press Release | Lead Image: Juan Pablo Acevedo
---
A busy but cloudy and damp Neuquen hosts MXGP for the seventh time
Herlings scores 2nd position in his first Grand Prix race since 2021 and with the KTM 450 SX-F
Andrea Adamo uses the KTM 250 SX-F to enter the top three in his first MX2 GP for the team
Liam Everts makes his Red Bull KTM debut in 9th
South America was the scene of the first chapter of MXGP for the third time and a wonderfully atmospheric Argentine Grand Prix produced a fast, rough and demanding course for the first motos (and the new qualification heat format including world championship points for those ranked 1st-10th on Saturday).
Red Bull KTM Factory Racing entered the fray as reigning world champions in the MX2 class but with two new recruits in the forms of Andrea Adamo and Liam Everts on the title-winning KTM 250 SX-F. They also welcomed back stalwart Jeffrey Herlings in the MXGP category; the 28-year-old was making his first appearance with the KTM 450 SX-F since winning the 2021 title in Italy.
Herlings felt his way back to Grand Prix speed in calm and impressive fashion. A steady 4th in the first moto was improved by a better start and a run to 2nd place in the second race. The overall classification put the Dutchman on the second step of the podium behind Ruben Fernandez.
In MX2 Adamo was also fast and consistent. Two top three results allowed the Italian to tally 40 points and he was the second-best rider on the day. Liam Everts rued a second lap crash from 5th place in the second moto but the Belgian rode back to 13th to at least make sure of 9th overall.
Round two of MXGP means a drift back to Europe in two weeks time and into the sand of Riola Sardo for the Grand Prix of Sardegna.
Jeffrey Herlings, 4th and 2nd for 2nd overall in MXGP: "I got better throughout the weekend. I haven't raced these guys for sixteen months and that amount of time means you should not underestimate the class. I have done hundreds and thousands of laps in training but you cannot replicate the intensity of racing here. Every session was getting a little easier and I don't think it is bad to get 2nd. If I had this option beforehand then I would have taken it. I just want to keep on building up my race rhythm now."
Andrea Adamo, 3rd and 3rd for 2nd overall in MX2: "I'm really happy with this result. I changed my life quite a lot when I signed for the team: I moved to Belgium, starting training with Joel [Smets] and could work with Tony [Cairoli] as Team Manager. It is a perfect combination with lots of good guidance and advice. I didn't have any goals this weekend apart from doing my best. We'll keep working from here."
Tony Cairoli, Team Manager: "A good weekend of performances and results. Jeffrey made the podium and we know he is capable of this and more but it was good for him to get back so soon. Andrea did great and Liam was also riding well with his small injury and was unlucky to have contact with another rider in the second moto. Overall, a decent weekend and we are looking forward to getting home. Re-grouping and going again in Riola."
Full Results HERE.
Love what we do? Please read this article as we try to raise £30,000.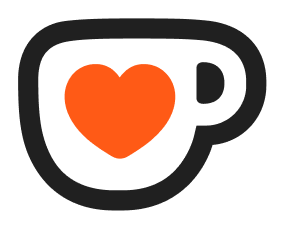 Support MX Vice on Ko-fi