Following months of anticipation and excitement, the Nestaan Husqvarna Factory Racing trio travelled down to South America to open their account in the 2023 FIM Motocross World Championship. Lucas Coenen, Kay de Wolf and Roan van de Moosdijk showed plenty of pace on the superb Villa La Angostura layout. Thousands of fans lined the fences to witness the action.
---
Words: Press Release | Lead Image: Juan Pablo Acevedo
---
It was a strong start to the 2023 FIM Motocross World Championship for Roan van de Moosdijk, who squashed any negative memories from his previous showing at the Grand Prix of Patagonia-Argentina. Moosdijk shadowed the leaders for so much of moto one, before recording a superb fourth place, and then backed that up with a seventh in the last MX2 encounter. 4-7 scores left him in sixth overall, just three points shy of a podium finish, and he occupies the same position in the championship standings.
Kay de Wolf showed so much promise at the Grand Prix of Patagonia-Argentina, as he dominated the timed sessions on Saturday morning. Unfortunately, a collection of small errors hindered his haul of points. '74' finished sixth in the first stint, as those mistakes halted his bid for the victory, and then overcame two crashes in moto two to salvage a tenth. Eighth was his ranking in the overall classification – he occupies the same spot in the championship standings.
Lucas Coenen used the power within his FC 250 to pull the holeshot in moto one, but his time at the front was short lived. '96' collided with another star exiting the first corner and was forced to withdraw from the moto, so he turned his attention to moto two. Coenen rebounded in fine fashion and put twelve points on the board via a ninth in moto two, which was good enough for fourteenth overall.
Roan van de Moosdijk: "Today was a consistent start to the championship! It was a solid way to start the new season and I know that I have the speed to run with the riders on the podium, so I am looking forward to making more progress at the next couple of rounds."
Kay de Wolf: "The riding was not bad, but I did not feel great on this track. We cannot have results like a tenth. We can call it a bad day, but I want to make sure that I stay in the top six on my bad days. I showed speed sometimes, but I am looking forward to round two now. We will see what we can do in the sand."
Lucas Coenen: "I struggled to hit my marks on such a fast track on Saturday. I felt really good in the warm up on Sunday, but I had a big start crash in the first moto and was banged up. I did not finish the race. I did not make such a good start in the second moto, but I got back to ninth. I will build from here."
The lengthy journey home awaits the FC 250 riders now. Attention will turn to round two of the 2023 FIM Motocross World Championship, the Grand Prix of Sardegna, which will be run on March 25/26.
Full Results HERE.
Love what we do? Please read this article as we try to raise £30,000.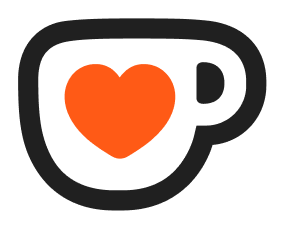 Support MX Vice on Ko-fi