2022 Monster Energy Supercross continues in Oakland, California, this weekend! The RingCentral Coliseum has never occupied such an early spot on the schedule, as it typically hosts round four or five instead of round two. Oakland is a longer journey than most would think, seeing as it is still in California, as it is a seven-hour drive up from Anaheim! The entry lists are a little shorter than a week ago, bearing that in mind, with forty-four riders entered for both the 450SX and 250SX West classes. Four riders in each class will miss out on the night show.
Injuries have also had an impact on these entry lists. A handful of notes on those who suffered health problems on Saturday night are below. Carson Brown, who bowed out of Anaheim 1 with facial injuries, is going to return to racing this weekend.
Jalek Swoll suffered a concussion in the hard fall during the second 250SX heat race and will miss Oakland. There is a chance that he will return sooner rather than later.
Colt Nichols, who crashed in the first 250SX heat race, injured both of his arms in the crash and is likely to miss the entire Monster Energy Supercross season.
Jack Brunell got off to a rocky start in his Monster Energy Supercross debut. A fractured tibia and wrist will sideline him for Oakland, but he expects to race in San Diego.
| | |
| --- | --- |
| 1 | Cooper Webb |
| 3 | Eli Tomac |
| 7 | Aaron Plessinger |
| 9 | Adam Cianciarulo |
| 10 | Justin Brayton |
| 11 | Kyle Chisholm |
| 12 | Shane McElrath |
| 14 | Dylan Ferrandis |
| 15 | Dean Wilson |
| 17 | Joey Savatgy |
| 19 | Justin Bogle |
| 21 | Jason Anderson |
| 23 | Chase Sexton |
| 25 | Marvin Musquin |
| 26 | Alex Martin |
| 27 | Malcolm Stewart |
| 34 | Max Anstie |
| 41 | Brandon Hartranft |
| 51 | Justin Barcia |
| 54 | Mitchell Oldenburg |
| 57 | Kevin Moranz |
| 61 | Fredrik Noren |
| 78 | Cade Clason |
| 87 | Alex Ray |
| 94 | Ken Roczen |
| 95 | Justin Starling |
| 99 | RJ Wageman |
| 114 | Nick Schmidt |
| 145 | Travis Smith |
| 154 | Chase Felong |
| 200 | Ryan Breece |
| 204 | Kyle Greeson |
| 282 | Theodore Pauli |
| 421 | Vann Martin |
| 447 | Deven Raper |
| 501 | Scotty Wennerstrom |
| 509 | Alexander Nagy |
| 512 | Austin Cozadd |
| 542 | JB Buller |
| 597 | Mason Kerr |
| 722 | Adam Enticknap |
| 837 | Bryson Gardner |
| 848 | Joan Cros |
| 976 | Josh Greco |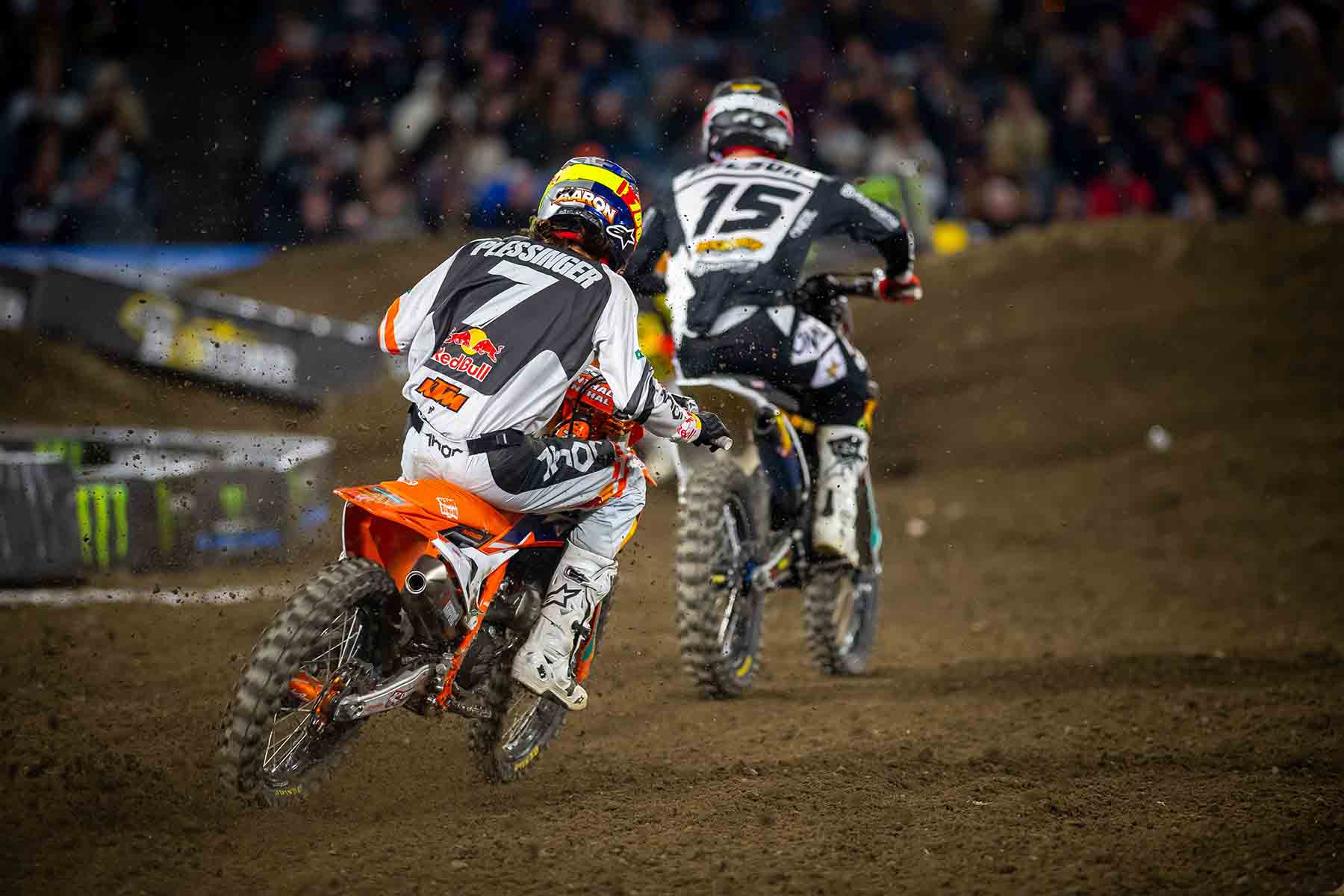 | | |
| --- | --- |
| 28 | Christian Craig |
| 29 | Michael Mosiman |
| 30 | Jo Shimoda |
| 31 | Jalek Swoll |
| 35 | Garrett Marchbanks |
| 40 | Dilan Schwartz |
| 43 | Carson Mumford |
| 47 | Seth Hammaker |
| 49 | Nate Thrasher |
| 58 | Ryan Surratt |
| 60 | Thomas Do |
| 62 | Vince Friese |
| 64 | Mitchell Harrison |
| 66 | Chris Blose |
| 67 | Logan Karnow |
| 69 | Robbie Wageman |
| 74 | Derek Kelley |
| 79 | Hunter Schlosser |
| 85 | Hunter Sayles |
| 96 | Hunter Lawrence |
| 97 | Jerry Robin |
| 98 | Dominique Thury |
| 101 | Dylan Walsh |
| 118 | Cheyenne Harmon |
| 120 | Todd Bannister |
| 121 | Chris Howell |
| 138 | David Pulley |
| 141 | Richard Taylor |
| 158 | Tre Fierro |
| 161 | Cole Thompson |
| 162 | Maxwell Sanford |
| 167 | Jesse Flock |
| 208 | Logan Leitzel |
| 216 | Devin Harriman |
| 246 | Chance Blackburn |
| 260 | Dylan Woodcock |
| 364 | Chad Saultz |
| 388 | Brandon Ray |
| 432 | Kaeden Amerine |
| 503 | McClellan Hile |
| 645 | Colby Copp |
| 910 | Carson Brown |
| 914 | Geran Stapleton |
| 996 | Preston Taylor |