The 2022 FIM Motocross World Championship begins this coming weekend! The Grand Prix of Great Britain, run at Matterley Basin, will act as the battleground for the opening round of the new campaign. It's an early start after a short off-season. How many riders exited the wintertime in one piece and ready to race? Provisional entry lists for the MXGP and MX2 classes are below. Although these were dropped on Tuesday, February 15, there are still a few points to note.
Romain Febvre is featured on the provisional entry list for round one, but will not compete. Febvre has not even started training aboard his KX 450 yet. It has been stated that he is hoping to return to racing at the third round of the campaign.
Henry Jacobi broke his scaphoid in October last season, but soldiered on and hoped that it would heal on its own. Unsurprisingly, that did not go well and he was forced to go beneath the knife earlier this week. Jacobi is going to be out for a while.
Dylan Walsh has returned from the United States and was down to compete at the Grand Prix of Great Britain as a wildcard, but he injured his ankle a week ago and is unlikely to race. Walsh tried to race at Anaheim 3 on Saturday and could not do it.
Thibault Benistant had his torn ACL repaired towards the end of last year and is not ready to race just yet. Benistant is hoping to return to racing at the Grand Prix of Patagonia-Argentina, which is round three, but that is not confirmed just yet.
| | |
| --- | --- |
| 3 | Romain Febvre |
| 7 | Arminas Jasikonis |
| 10 | Calvin Vlaanderen |
| 14 | Jed Beaton |
| 16 | Benoit Paturel |
| 19 | Thomas Olsen |
| 29 | Henry Jacobi |
| 32 | Brent Van Doninck |
| 41 | Pauls Jonass |
| 43 | Mitchell Evans |
| 46 | Davy Pootjes |
| 61 | Jorge Prado |
| 70 | Ruben Fernandez |
| 75 | Hardi Roosiorg |
| 77 | Alessandro Lupino |
| 89 | Jeremy Van Horebeek |
| 91 | Jeremy Seewer |
| 92 | Valentin Guillod |
| 99 | Jorge Zaragoza |
| 115 | Ashton Dickinson |
| 153 | Dylan Walsh |
| 161 | Alvin Ostlund |
| 189 | Brian Bogers |
| 226 | Tom Koch |
| 243 | Tim Gajser |
| 259 | Glenn Coldenhoff |
| 303 | Alberto Forato |
| 911 | Jordi Tixier |
| 919 | Ben Watson |
| 959 | Maxime Renaux |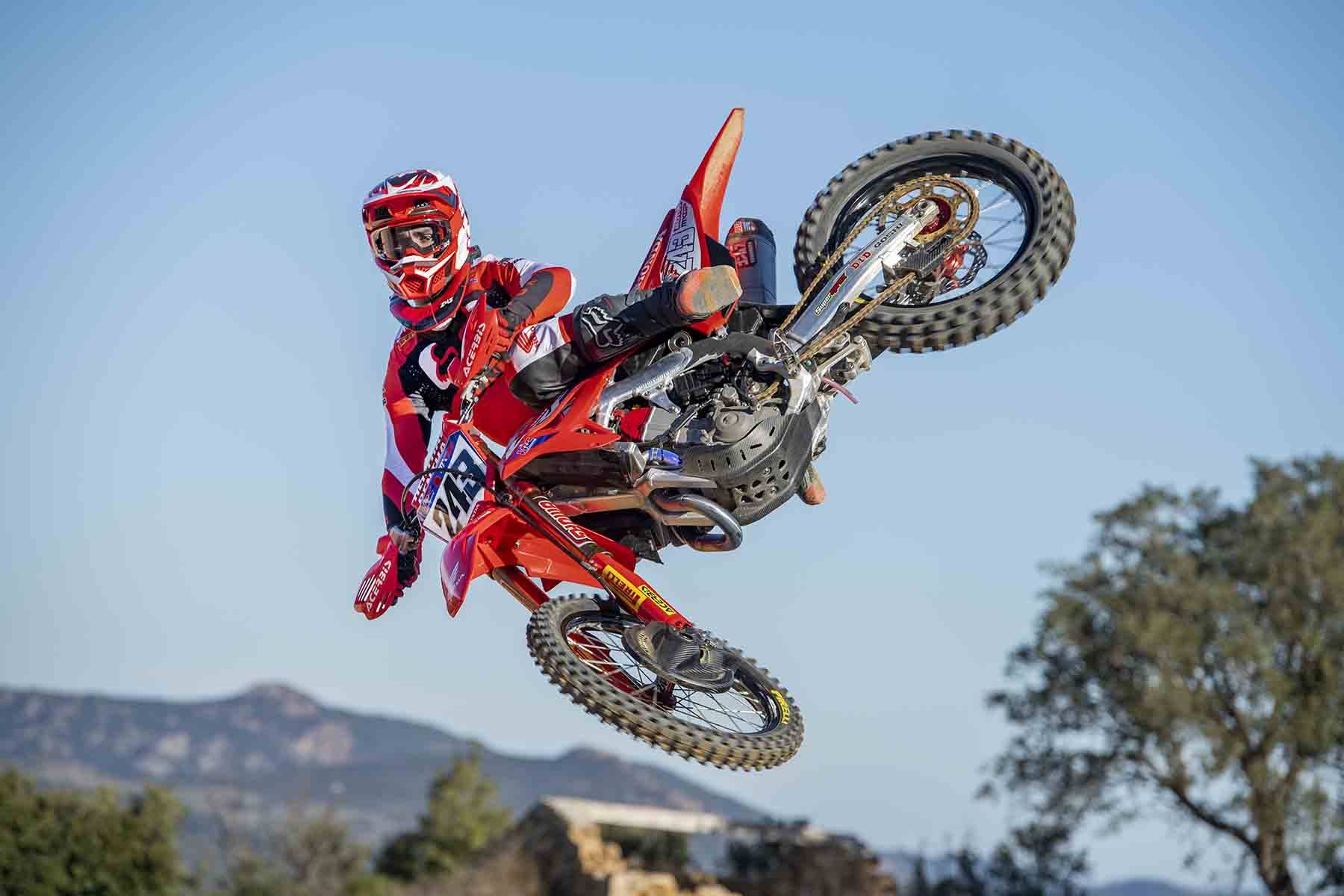 | | |
| --- | --- |
| 11 | Mikkel Haarup |
| 20 | Taylor Hammal |
| 22 | Gianluca Facchetti |
| 24 | Kevin Horgmo |
| 26 | Tim Edberg |
| 28 | Tom Vialle |
| 33 | Kay Karssemakers |
| 35 | Andrea Bonacorsi |
| 38 | Stephen Rubini |
| 39 | Roan van de Moosdijk |
| 44 | Rick Elzinga |
| 48 | Adam Collings |
| 51 | Kevin Brumann |
| 72 | Liam Everts |
| 74 | Kay de Wolf |
| 80 | Andrea Adamo |
| 87 | Kevin Brumann |
| 93 | Jago Geerts |
| 101 | Mattia Guadagnini |
| 104 | Jeremy Sydow |
| 122 | Camden McLellan |
| 125 | Emil Weckman |
| 181 | Julian Vander Auwera |
| 198 | Thibault Benistant |
| 253 | Jan Pancar |
| 300 | Noah Ludwig |
| 313 | Petr Polak |
| 338 | Filip Olsson |
| 368 | Samuel Nilsson |
| 403 | Bastian Boegh Damm |
| 426 | Conrad Mewse |
| 427 | Hakon Fredriksen |
| 491 | Paul Haberland |
| 516 | Simon Langenfelder |
| 517 | Isak Gifting |
| 771 | Jakob Kristof |