LaCapelle-Marival entry lists, pre-season international in France.
The European riders and teams continue their march towards the first round of the 2022 FIM Motocross World Championship, the Grand Prix of Great Britain, with another pre-season international this coming weekend, that being LaCapelle-Marival in France. A number of MXGP and MX2 riders are travelling south to race on the hard-pack circuit; Monster Energy Yamaha Factory MXGP, Monster Energy Yamaha Factory MX2, Kawasaki Racing Team MXGP, Red Bull KTM Factory Racing and Nestaan Husqvarna Factory Racing will be present with their riders.
---
Words: Lewis Phillips | Lead Image: Ray Archer
---
Jeffrey Herlings was supposed to compete, of course, but he broke his heel in a training accident on Monday and has been sidelined for the foreseeable. Glenn Coldenhoff was down to compete in the premier division, but has also withdrawn after fighting with a sickness in recent weeks. Seewer, the leader on Yamaha's squad, should be the favourite to win, but he will face some stiff opposition from Ben Watson and Pauls Jonass. It will be intriguing to watch Maxime Renaux make his debut aboard the YZ450FM, as there is no telling how he is going to perform in his new surroundings.
Also on MX Vice: Glendale Supercross live stream
There is not going to be a live stream from LaCapelle-Marival – the track's quite literally in the middle of nowhere – but results will be added to MX Vice throughout the day. Remember to check our social media channels for the latest from France.
| | |
| --- | --- |
| 2 | Yentel Martens |
| 7 | Arminas Jasikonis |
| 10 | Calvin Vlaanderen |
| 14 | Jed Beaton |
| 16 | Benoit Paturel |
| 18 | Vsevolod Brylyakov |
| 19 | Thomas Kjer Olsen |
| 20 | Gregory Aranda |
| 23 | Christophe Charlier |
| 24 | Shaun Simpson |
| 29 | Henry Jacobi |
| 31 | Loris Freidig |
| 41 | Pauls Jonass |
| 46 | Davy Pootjes |
| 61 | Pako Destercq |
| 90 | Nil Arcarons |
| 91 | Jeremy Seewer |
| 115 | Ashton Dickinson |
| 141 | Maxime Desprey |
| 151 | Harri Kullas |
| 152 | Petar Petrov |
| 172 | Mathys Boisrame |
| 189 | Brian Bogers |
| 259 | Glenn Coldenhoff |
| 520 | Jimmy Clochet |
| 831 | Brice Maylin |
| 858 | Dany Vassel |
| 911 | Jordi Tixier |
| 919 | Ben Watson |
| 959 | Maxime Renaux |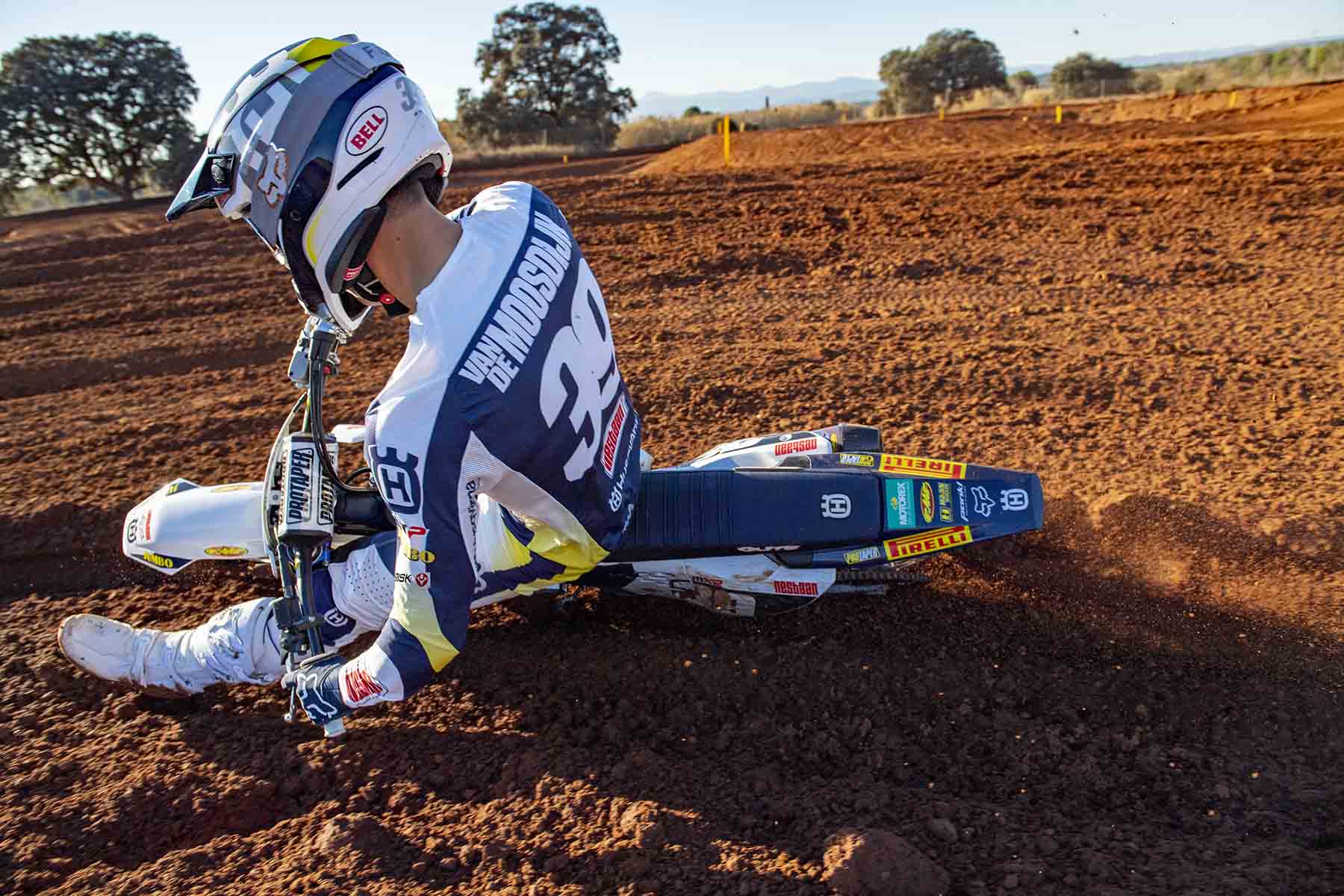 | | |
| --- | --- |
| 10 | Oliver Oriol |
| 11 | Calvin Fonvieille |
| 16 | Tom Grimshaw |
| 17 | Junior Bal |
| 24 | Kevin Horgmo |
| 28 | Tom Vialle |
| 38 | Stephen Rubini |
| 39 | Roan van de Moosdijk |
| 72 | Liam Everts |
| 74 | Kay de Wolf |
| 93 | Jago Geerts |
| 99 | Jimmy Grajwoda |
| 104 | Jeremy Sydow |
| 122 | Camden McLellan |
| 125 | Emil Weckman |
| 180 | Leopold Ambjornsson |
| 217 | Eddie Jay Wade |
| 284 | Leo Lefaure |
| 313 | Petr Polak |
| 319 | Quentin Prugnieres |
| 321 | Nicolas Fabre |
| 324 | Maxime Charlier |
| 401 | Adrien Lamour |
| 403 | Bastian Damm |
| 408 | Scott Smulders |
| 418 | Jeremy De Long |
| 517 | Isak Gifting |
| 696 | Mike Gwerder |
| 744 | Saad Soulimani |
| 817 | Ralf Meuwissen |
| 911 | Rauls Blumfelds |