Following pre-season events in Italy and France, Grand Prix guys will travel to the United Kingdom this weekend to complete their preparation for the 2022 FIM Motocross World Championship that is rapidly approaching. The annual pre-season international at Hawkstone Park will be run on Sunday, February 13, and feature noteworthy names like Ben Watson, Pauls Jonass, Glenn Coldenhoff, Tom Vialle, Jago Geerts, Roan van de Moosdijk, Kay de Wolf and Conrad Mewse.
---
Words: Lewis Phillips | Lead Image: Ray Archer
---
There is no way to watch the Hawkstone International live, unless you are going to travel to Shropshire for the one-day event. Results will be added to MX Vice throughout the day, if you are not going to make the trip, so just check back regularly to keep in touch with what is going on. It is worth noting that Jeffrey Herlings was going to headline this race before that untimely heel injury that was sustained one week ago. Herlings is expected to miss the first couple of Grands Prix at the very least.
| | |
| --- | --- |
| 3 | Ben Edwards |
| 5 | James Hutchinson |
| 7 | Arminas Jasikonis |
| 10 | Calvin Vlaanderen |
| 11 | Barry Turnbull |
| 14 | Luke Burton |
| 19 | Thomas Kjer Olsen |
| 20 | Ben Putnam |
| 24 | Shaun Simpson |
| 29 | Henry Jacobi |
| 38 | Gavin Stevenson |
| 41 | Pauls Jonass |
| 45 | Jake Nicholls |
| 46 | Davy Pootjes |
| 50 | Martin Barr |
| 56 | Edward Briscoe |
| 57 | Tony Craig |
| 95 | Dan Thornhill |
| 99 | Howard Wainwright |
| 100 | Rob Wood |
| 115 | Ashton Dickinson |
| 151 | Harri Kullas |
| 152 | Petar Petrov |
| 189 | Brian Bogers |
| 195 | Rob Clitheroe |
| 199 | Lars Griekspoor |
| 211 | Jayden Ashwell |
| 231 | Kyle Creevy |
| 259 | Glenn Coldenhoff |
| 303 | Jake Millward |
| 351 | Jeff Oxelmark |
| 689 | Josh Bentley |
| 811 | Adam Sterry |
| 919 | Ben Watson |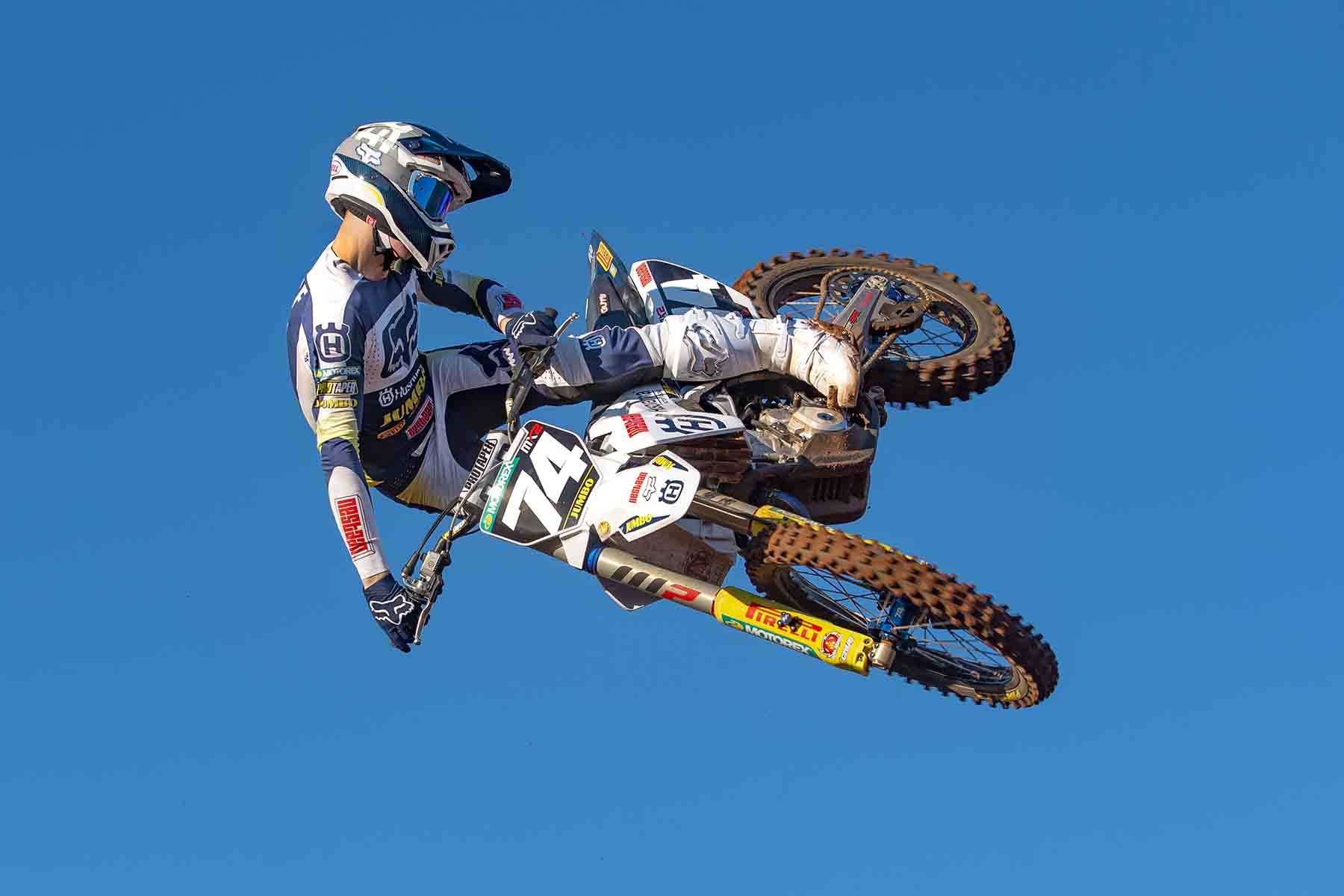 | | |
| --- | --- |
| 10 | Harvey Cashmore |
| 16 | Tom Grimshaw |
| 25 | Jamie Law |
| 26 | Miguel De Waal |
| 27 | Taylor Johnson |
| 28 | Tom Vialle |
| 37 | Sam Cowie |
| 39 | Roan van de Moosdijk |
| 40 | Jamie Wainwright |
| 48 | Camden McLellan |
| 53 | Harry Miles |
| 57 | Kyle McNichol |
| 60 | Jamie Watson |
| 72 | Liam Everts |
| 74 | Kay de Wolf |
| 75 | Aaron Ongley |
| 87 | Kevin Brumann |
| 90 | Cory McShane |
| 93 | Jago Geerts |
| 110 | Oriol Oliver |
| 118 | Aidee Smith |
| 119 | Bailey Johnston |
| 122 | Jake Sheridan |
| 127 | Chris Mills |
| 143 | Callum Bircher |
| 184 | Jamie Carpenter |
| 313 | Petr Polak |
| 365 | Sam Nunn |
| 403 | Bastian Damm |
| 418 | Jeremy de Jong |
| 419 | Lewis Hall |
| 426 | Conrad Mewse |
| 470 | Tom Hughes |
| 500 | Callum Murfitt |
| 521 | Boris Blanken |
| 546 | Max Lewis |
| 671 | Brent Aerden |
| 731 | Alfie Jones |
| 772 | Ollie Beamish |
| 817 | Raf Meuwissen |