Read what a host of MXGP riders had to say about their respective weekends at the MXGP of France.
Jeremy Seewer: "This weekend I managed to stay out of trouble, and it looks like we have solved the problem with the starts because I have been upfront on the start for the last few races. It was amazing today. The fans were incredible, and I have never seen the start straight that full. This track is close to Switzerland, so there were many Swiss fans and French fans for Romain (Febvre). The atmosphere was amazing, and it felt like a kind of revenge after the Swiss GP didn't go to plan. To race in front of so many Swiss fans and to give them a win feels so good. They deserve it, and looking ahead, I want to keep building my form and going ahead with a smile."
Jorge Prado: "It was quite a good weekend! I had a great qualification race. I was leading in the first race and lost my rhythm a little – the backmarkers did not help. Third was the best that I could do in the second moto. I was pushing as hard as I could, but I did not feel so confident as the track got drier. It is nice to extend my championship lead. There is a long way to go and I just want to stay consistent."
Jeffrey Herlings: "The weekend started pretty well and I was in a good spot for today. I felt good in the first moto and by finishing 2nd we were close to the red plate but second moto we had a couple of issues and unfortunately I couldn't finish the race. Not the best way to end the Grand Prix but these things can happen. We're 24 points down now but we'll work to get them back and I'm looking forward to racing in Holland this weekend and onto Latvia the week after."
Glenn Coldenhoff: "Today was difficult, I would say, because yesterday was terrible. I couldn't find the flow and this track was very difficult, but no excuses. I need to be better. I made some changes for today, and obviously, the track was very different as well. My speed today was not too bad, but still, 9-6 is very far from where I should be. So, back to work. I think I need to work on the starts, and then we will be in a better spot. We're going to Latvia now, in two weeks. I will put in some solid work, and I will be strong there, 100%."
Ruben Fernandez: "Sometimes you have really crazy races, with constant battling and always having riders around you, but these two races were the opposite. Race one was just putting in consistent lap times with no one in front or behind, and race two I was in the middle of some guys but never really under too much pressure, so not a lot happened. But I am happy because I rode smart on this difficult race track, I didn't make any big mistakes and I finished fourth overall, which is a good result. I've now gone four-four-three-four so I'm showing good speed and good consistency and I'm happy with my overall riding."
Romain Febvre: "As everyone knows I crashed in Spain two weeks ago and it was quite hard with the concussion. I took a week off and even this week I felt very second-hand when I rode; it was difficult to analyse my speed but I was determined to do everything to race here. Yesterday the track was even tougher than today, particularly for me because I was struggling a little with concentration, but I stayed positive and I felt much more comfortable today. The atmosphere in the second moto when I took the lead was tremendous. Physically I am good and I pushed to the end. On the last lap I saw I had a gap and I could celebrate for the fans; I was born just one hour and thirty minutes from here so it was especially nice to make something for everyone who turned up to support me. I'm not 100% and I still need to take some time to recover but I feel I deserved that moto win after what happened in Spain. Two weeks ago we thought the season was over but now I almost won the GP and the championship is long. This success today is fantastic not only for me but also for the team and Kawasaki; let's keep working to make it happen!"
Brian Bogers: "10th overall at the French MXGP, struggling with sickness didn't make it easy."
Pauls Jonass: "When it rains, it pours. Hurt my thumb yesterday in time practice. Had to change the line on the jump because of a slower rider and landed in soft ruts. Will go back to Belgium now for further check-ups with the doctor. Can't believe this is happening but I won't give up! Thanks to the whole team for their 100% support in these difficult times."
Lead Image: Ray Archer
Love what we do? Please read this article as we try to raise £30,000.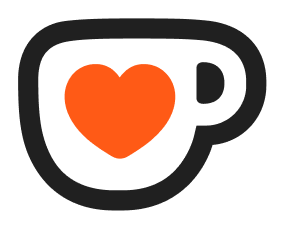 Support MX Vice on Ko-fi