MX Vice X Monster Energy Presents Against All Odds Season 2
Against All Odds MXGP Movie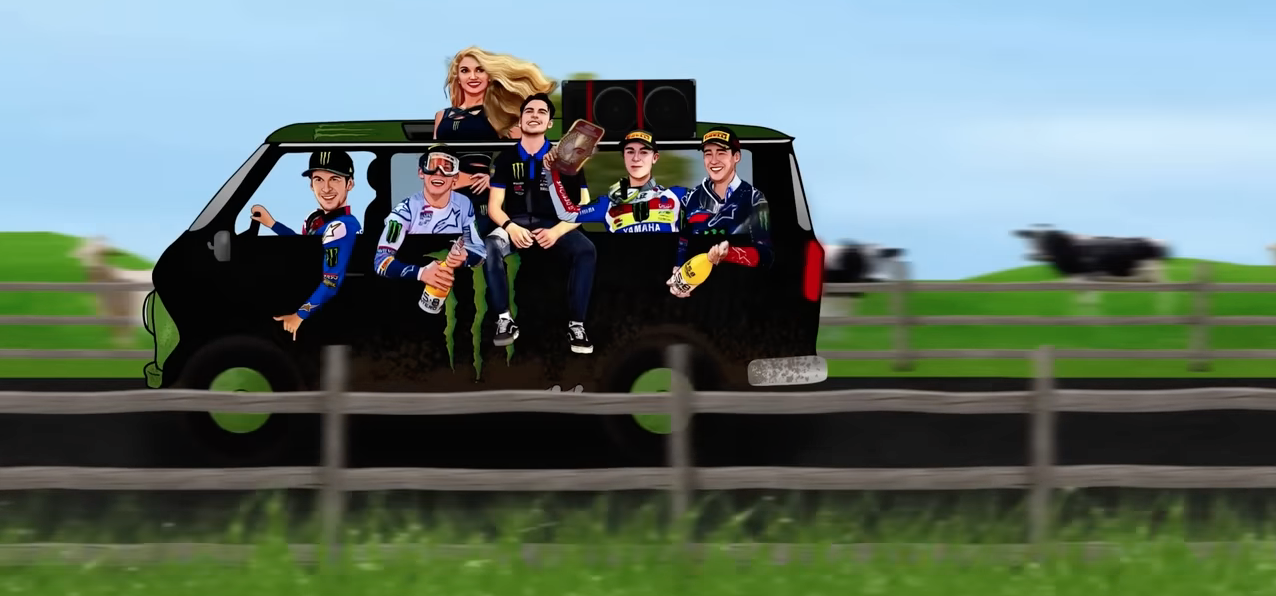 Welcome to season two of MX Vice X Monster Energy Collaboration of Against All Odds Season Two. We filmed this throughout the whole of 2022, with Sean Ogden, Wes Ogden and Jeremy Vant Ende spending most of the year capturing all the footage. These guys are some of the best moto videographers in the World currently.
Over 200 hours of footage were taken last year, and only 60 minutes were used for the episodes. Three hundred twenty hours of editing were completed, and over fifteen versions were drafted and re-edited. Any filmmakers out there will understand the work load this took.
So many great stories, riders, and footage didn't make the final cut. However, we hope to bring them back to life later this year.
It's been a great four years working with Monster Energy on video projects, but this is our last ever project with Monster Energy and the one that nearly killed MX Vice. The work that went into these three episodes has a massive story behind it, and I'm currently writing about the whole experience.
Taking a step back from producing videos in the remaining rounds of 2023 will allow MX Vice to reinvest in the new MX Vice website and further tech. Good luck to Monster Energy and their latest video team.
I want to thank Jeremy Vant Ende for joining at the end of 2022 to help complete season two. Jeremy has developed some incredible social videos for MX Vice (check out Instagram here: https://www.instagram.com/mxvice), and I'm looking forward to seeing what Jeremy can do with our upcoming projects on our new MX Vice app. A thank you to my friend and former colleague Sean Ogden for all the hard work filming around the world with his brother Wes Ogden, I miss working with you both! And lastly, Jason Thomas who once again stepped up and offered his voice on the series.
So for the last time ever, enjoy the MX Vice X Monster collaboration that takes you behind the scenes and inspired the MXGP series Behind The Gate.
Let's go!
James Burfield (MXV Founder)
Inside Moto Show – Episode 2 with Jamie Buckingham
Jamie Buckingham from Leatt, talks us through his action packed 4 years.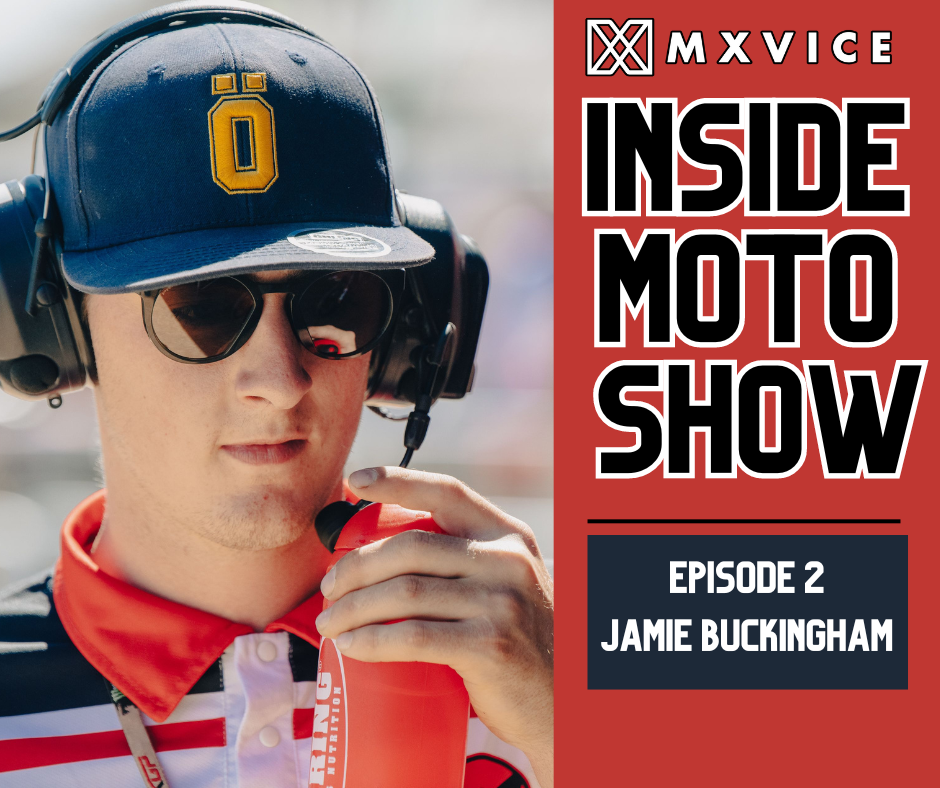 The Inside Moto Show returns this week with a popular figure in the MXGP pits. Jamie Buckingham talks us through his fast-tracked accent to working with Leatt in their marketing and athlete division. From helping out friends for free at Enduro GP to helping organise and maintain MXGP riders with the JWR Race team, it's been an action-packed four years, and we break it down in 60 minutes.
If you are wondering how to break into the Motocross and Motorcycle Industry, there are some fantastic examples from Jamie on making opportunities happen.
Farleigh World Vets Film – Reed, Emig, Pingree all shot in Hi8
90's Moto at it's best.
MX Vice got down to the recent Faeligh World Vets, which was awesome. We thought filming with a Sony Hi8 25-year-old camera would be cool to celebrate some legendary riders! Fraser Byrne came up with the idea to shoot the video in Hi8 to get that 90's feel. So many riders turned up for the weekend it was such a chilled-out, and cool event that we'll be coming back for next year.
Chad Reed, David Pingree, Kurt Nicoll, Jeff Emig, James Dobb, Mike Brown were there and ripped around the awesome Farleigh circuit. Check out the video, it's something different and we'll have some interviews and funny clips up next.

MX Vice 2023 Reader Survey! Win £££'s of kit and signed shirts.
Win £££'s of prizes with our reader survey.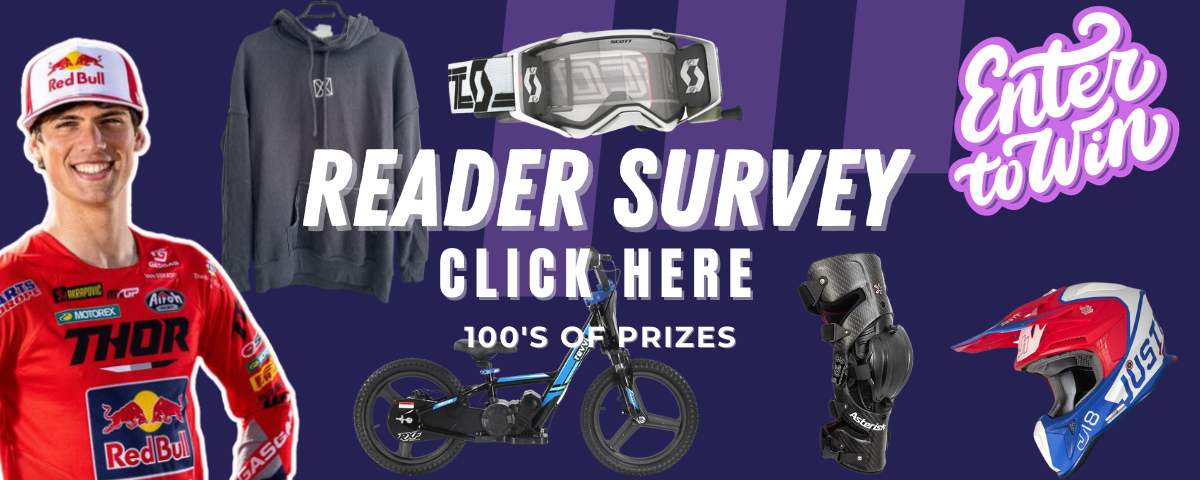 Our most extensive survey is here; we need 10 minutes of your time. We're looking to convert just 2% of our audience into helping us collect some much-required data. We have teamed up with some great brands, including Fox, Twin Air, Scott, Ruroc, Alpinestars, Kawasaki and more. We're also offering some great prizes money can't buy. We have some signed rider shirts that will randomly be given to people who enter. We will have a live giveaway on Monday, October 8th, with all the winners announced on Facebook Live.
Jorge Prado, Calvin Vlaanderen, Christian Craig, and Simon Laengenfelder Signed Shirts; Star Racing Cap and T-Shirt confirmed so far. More will be updated daily.
Having trouble on a mobile? Click this link instead – https://bqmmo1flsth.typeform.com/to/BC2pbegZ