Refreshed, revitalised and relishing focusing on supercross, Max Anstie's ready for a full assault on a range of championships across the globe in 2023.
---
Words: Edward Stratmann | Lead Image: Maeda WSX
---
Part One of our interview delves into topics such as his plans and goals for 2023, the late decision not to race the West Coast in 250SX, how much he's enjoying working with Yarrive Konsky and Martin Davalos and the new lease on life he has concentrating on supercross.
Edward Stratmann: Talk us through the change of plans ahead of A1 with the Fire Power Honda Racing team, was there any particular reason behind it such as injury?
Max Anstie: Obviously I thought I was going to be racing that weekend, but there was a last minute change of plans with Yarrive. So Wilson Todd was racing West and it made sense for me to do East, especially with Dean Wilson going to all the rounds on the 450.
This gives me a few more weeks to get ready, which works out well, as weirdly, about 10 days before Anaheim 1, Yarrive rang me and said "do you want to do East coast, what do you think about it"? At the time, my mindset was I'm preparing for West, as being on the 450 I'm used to getting ready for A1, as this is what I've always done when I've raced supercross.
After coming off Australia winning the SX2 title, I felt good, was solid and was happy so I was keen to do West. And then obviously Wilson Todd has to race West because in the break he's going back to race the Australian outdoors, the ProMX series, so when I sat and thought about it, it made sense for one of us to do each coast.
I finished up riding and felt all good that week and then a few days before A1, I pulled a muscle in my back a little bit. I didn't feel it was that bad, but it was just enough to think about switching East. So I was talking about it with the team a little bit and we thought "to be honest, why don't we just race East coast" so let's just go with that.
I ended up going to Anaheim anyway and doing all the press stuff that we have to do. And for me, it makes sense. One for the team and two because I live here on the east coast. It makes our life a lot easier, as my wife, the little one and I can drive to some of the races. The flights are a hell of a lot easier than going to the other side of America each week. I'm happy with it, I think it's going to be good fun.
ES: How has training been going at MTF and with the team? Seeing as you also did so well in Australia recently, do you feel well prepared to hit the ground running when the racing starts?
MA: Yeah, it was nice to race in Australia and get that championship even though it's Australia, the boys are good on their own stuff. The top Australians over there are really, really top. The tracks are a little different, but it was still really good racing, I had some mega races over there. That was good fun and World Supercross was also great to race. And especially to race back home and in Melbourne, which was something special.
So I've had a fair amount of time on the bike getting used to this 250 so for me whether I raced at Anaheim or I waited four weeks, it's not that big of a break. I'm kind of constantly rolling.
The bike's a little different, we've got different fuel in the bike. That makes a big difference to the power and the engine. Suspension and chassis wise, not much has really changed. We've had a few little upgrades since Australia, but that's about it. I've had a fair amount of time on the bike, I'm ready to go racing East. I think I'll be in a good spot and I'm looking forward to it.
Even to go and watch Anaheim was quite fun. It's always different being on the other side of the fence, seeing the stress of the first round was quite interesting. Being a little older now, I can see it from a slightly different perspective.
ES: You'd be looking forward to racing the East series against the likes of Hunter Lawrence, Shimoda, Mosiman, Vialle, Thrasher, Hammaker, Swoll and Smith. What are your expectations? I'd assume you'll want to be a podium contender every round?
MA: Yeah definitely. It's still kind of new racing 250s for me in a way, but it's one of those things where I'm confident in the bike. I went to WSX for the first round and I felt good and I was racing Oldenburg, McElrath, Blose and these guys. It was sick. I went there and I didn't know how good the bike was going to be. We could've been a million miles off or it was going to be pretty good. And honestly we were in a really good spot and we raced really well.
Obviously we weren't going against the likes of Pro Circuit, HRC and Star Racing, but our bike has certainly improved since then so it's going to be interesting to see when we line up against the top American bikes. In reality they should all be a step better, and I'm not underestimating the performance of their bikes, but it'll be interesting (seeing how I go).
I definitely think podiums are possible and, at the end of the day, I want to carry on winning races. Whether that happens this year or it takes a year or so to work on the bike and myself, it is what it is. The ultimate goal is to go for one of these 250 championships.
With the team, I'll be riding the 250 for the next few years so I'm set on that. There was an option of me racing some rounds on a 450, but obviously that's been knocked on the head. But honestly I'm not too bothered about it. I get paid to race the 250 and that's what I'm here for. My goal at the moment is this 250 class.
I've got a great group of people around me and I think one of the key elements of that is Martin Davalos, my team manager/tester. Having him on board with the development of the bike has been really good cause he's obviously got so much experience on the 250 in the U.S. so I trust him a lot as he's been riding the bike and got it to a good level before he even let me ride it. He got it to where he thinks it's good enough and now I'm fine tuning things.
I feel like we're always going to be pushing for more power and performance, that's the nature of this 250 class. Even for myself, I want to get better every day I'm out on the track so I can continue the performances from Australia and WSX into the U.S racing. I definitely think we've got opportunities and possibilities and I think it's going to be a good time for the team.
ES: Yarrive specifically mentioned how driven and motivated you are to succeed? He seems like an awesome boss who leaves no stone unturned to help you guys? How have you found your time with the team and working with him?
MA: I love Yarrive, but sometimes he needs to sleep a little more and take a chill pill (laughs). He's hard on himself and obviously that's a trait of someone that's a great leader. At the end of day, he won Paris Supercross with Ken Roczen, the WSX with Roczen, I had great success there getting second and he won multiple championships in Australia so he's doing an amazing job. He's almost got a bike lining up for every major championship in the world.
He's done so well, he has such a big platform. I honestly really like him and I find working with the Australians a hell of a lot easier than working with the Americans (laughs). I know that sounds bad, but the Australians and the English do seem to get along well. I can chat to Yarrive about stuff and be flat out and he knows when I'm being serious or having a joke. He can be the same with me. I find the Americans and sometimes the Europeans, especially if there's a language barrier, don't fully understand when you're being serious and when you're not.
It's been great to work for Yarrive, I couldn't have asked for it to be any better. I guess, in a way I took a bit of a risk joining, because I was riding for the Rocky Mountain KTM in 2022 then that all went sideways as we all know. That left myself, McElrath and Joey Savatgy out of a ride halfway through supercross.
Yarrive and Martin were then hitting me up wanting me to ride a 250 and I was like "no I'm a 450 guy" as I've been on a 450 for a while now. One day I just thought "screw it, I'll test the bike, what have we got to lose"? and I came up here to MTF, tested the bike and really liked the team. And really liked the people, the environment and the facility. I liked what I saw and saw a lot of potential. So I gave it a go, and they let me do a few rounds outdoors on the 450, mainly just to keep me happy (laughs).
It's worked out great, I've really enjoyed Australia and WSX and now for myself I'm happy if I don't race outdoors again. I'm happy racing AMA Supercross, WSX and Australia Supercross so I want to keep doing that for a while. I'm really enjoying it and I love supercross. I almost feel like I was doing the wrong sport for the last eight years of my career racing GPs. But I feel like now racing supercross I'm a kid again, like back when I was 18 or 19. Every day I'm thinking about how to be better, how to go faster and how to go through the whoops better. It's constantly challenging me mentally whereas outdoors I got to a point where it got a bit boring.
I feel like I was built for supercross and I'm loving it.
ES: That's great to hear you sounding so refreshed and rejuvenated about what will essentially be a supercross only program for 2023?
MA: Exactly, and with the WSX starting in July, it kind of runs on nicely, even though there are some breaks in between. I'm not going to be able to do outdoors properly without mixing the two disciplines together and I don't really want to do that. I think the main focus for me on this 250 is I want to be in a position to the WSX 250 Championship and put myself in a position to be on the podium in the U.S stuff and trying to win some races. Same for Australia, I want to go back and try and get another championship. It was awesome.
ES: Were there any specific challenges you found adjusting back to the 250?
MA: Nothing really, when I went to do those outdoor rounds on the 450 that got me used to the Honda chassis and frame and all that. I guess the only thing that the team said, I didn't think it was a problem, was that I needed to rev the bike more (laughs). I was probably riding it too mellow and then obviously the power is made much higher in the RPM on a 250.
It's weird, since I got off the 250 in Europe, which my last race was at the 2016 Motocross of Nations at Maggiora, I haven't gone back. I remember putting my bike on the side of the factory Husky truck, thinking I'll never ride a 250 again and I didn't achieve what I wanted to. I was third in the World Championship, I was good and I won a lot of races, but I never won that championship. I had some stiff competition from guys like Herlings and Gajser, but I never put it together. I was good, but not consistent enough. I wish I could've had a little more time.
Then I went to the 450 with the factory Husky team at the time and it was weird as both my teammates at the time, Nagl and Paulin, both had 250 practice bikes, which they would train on. I had one sat there and I never touched it. I thought I'm off it, I'm done with it and I'm never going to ride a 250 again.
Now all these years later I've now got the opportunity to go back on a 250 to achieve some of the things I wanted to. One of those is to win a world championship and, to be honest, I don't care whether it's indoors or outdoors. I want to win the WSX Championship this year. It's always been a dream of mine since I was a kid to have one of those gold medals. I got a silver one this year and I got a gold one when I won the Motocross of Nations back in 2017.
It's cool and it's definitely crazy how the world works. You can never say never, but at the moment I'm focusing on supercross and I'm loving it.
Stay tuned for Part 2, which will be released soon.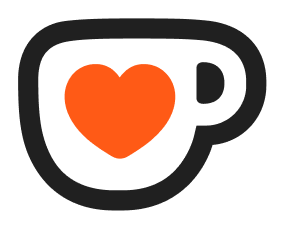 Support MX Vice on Ko-fi