Prepare for 2022 Grand Prix of Great Britain, peruse the weekend weather forecast.
What a difference a couple of days can make. Storm Eunice wreaked havoc on the Grand Prix of Great Britain last weekend, so much so that the unprecedented move to postpone the event by a week was made. Now, ready to give it another go, those contesting the 2022 FIM Motocross World Championship will be blessed with blue skies and sunshine. It seems certain that there will not be any precipitation over the race weekend – the forecast looks extremely bright.
---
Words: Lewis Phillips | Lead Image: Full Spectrum Media
---
Rainfall was not actually the issue last week, of course, as it was the wind that stopped play. That should not be a problem this weekend, unless there is a drastic change in the forecast. Winds will hit 15mph on Saturday and 13mph on Sunday, quite a change from the speed of 43mph that battered the paddock last week. Temperatures are not going to be too pleasant – there will be highs of nine degrees on both Saturday and Sunday. The forecast is available in full below.
| | |
| --- | --- |
| 00:00 | Clear (3) |
| 03:00 | Clear (3) |
| 06:00 | Mostly Sunny (3) |
| 09:00 | Mostly Sunny (5) |
| 12:00 | Mostly Sunny (9) |
| 15:00 | Mostly Sunny (9) |
| 18:00 | Clear (6) |
| 21:00 | Clear (3) |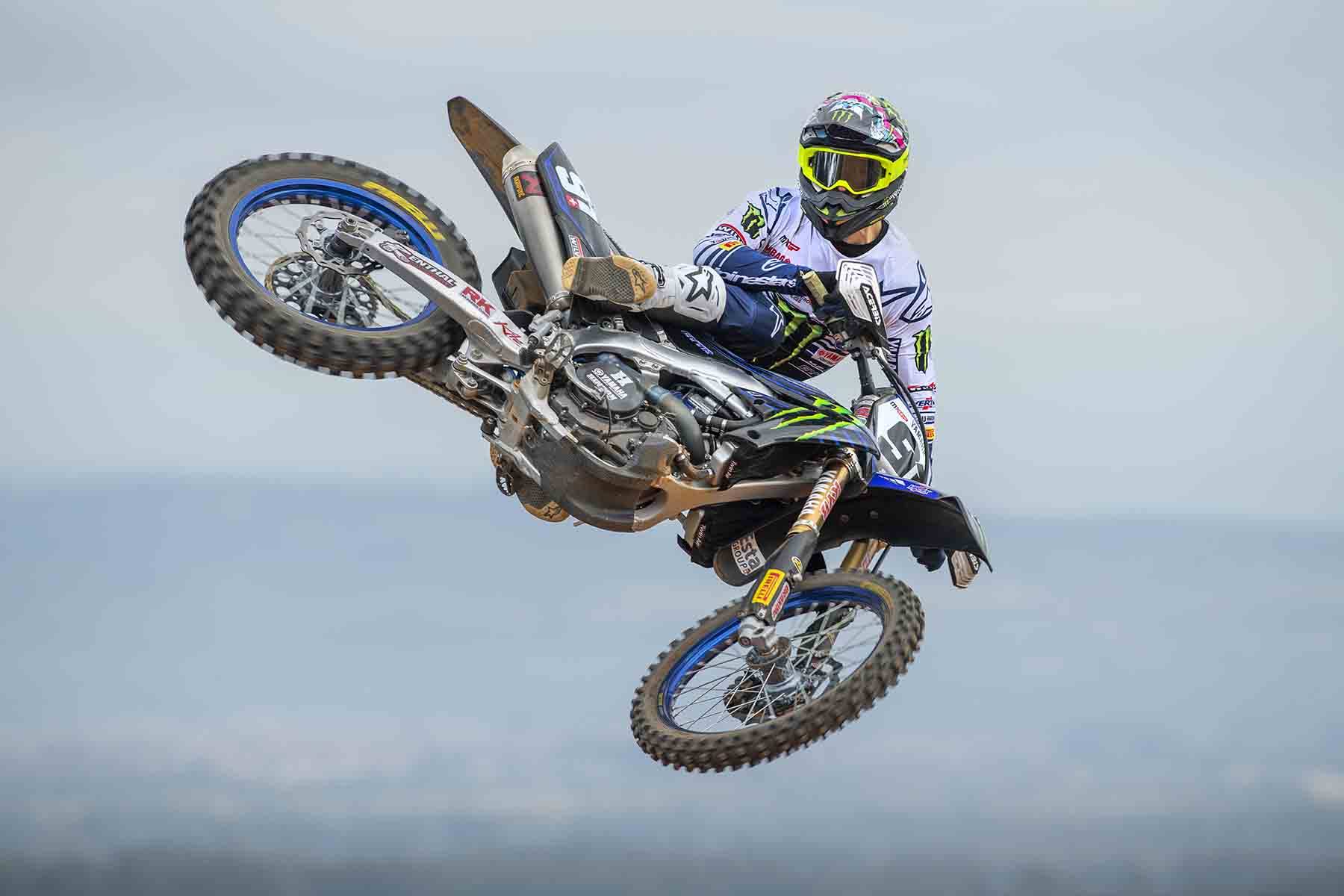 | | |
| --- | --- |
| 00:00 | Clear (2) |
| 03:00 | Partly Cloudy (1) |
| 06:00 | Partly Cloudy (2) |
| 09:00 | Partly Cloudy (6) |
| 12:00 | Partly Cloudy (9) |
| 15:00 | Partly Cloudy (8) |
| 18:00 | Clear (6) |
| 21:00 | Clear (6) |
| | |
| --- | --- |
| 00:00 | Clear (5) |
| 03:00 | Clear (4) |
| 06:00 | Clear (4) |
| 09:00 | Mostly Sunny (6) |
| 12:00 | Mostly Sunny (8) |
| 15:00 | Partly Cloudy (9) |
| 18:00 | Partly Cloudy (7) |
| 21:00 | Partly Cloudy (6) |