KEY INFO: How To Watch SMX Playoff 2 at Chicagoland, Schedule and Track Map
Details here.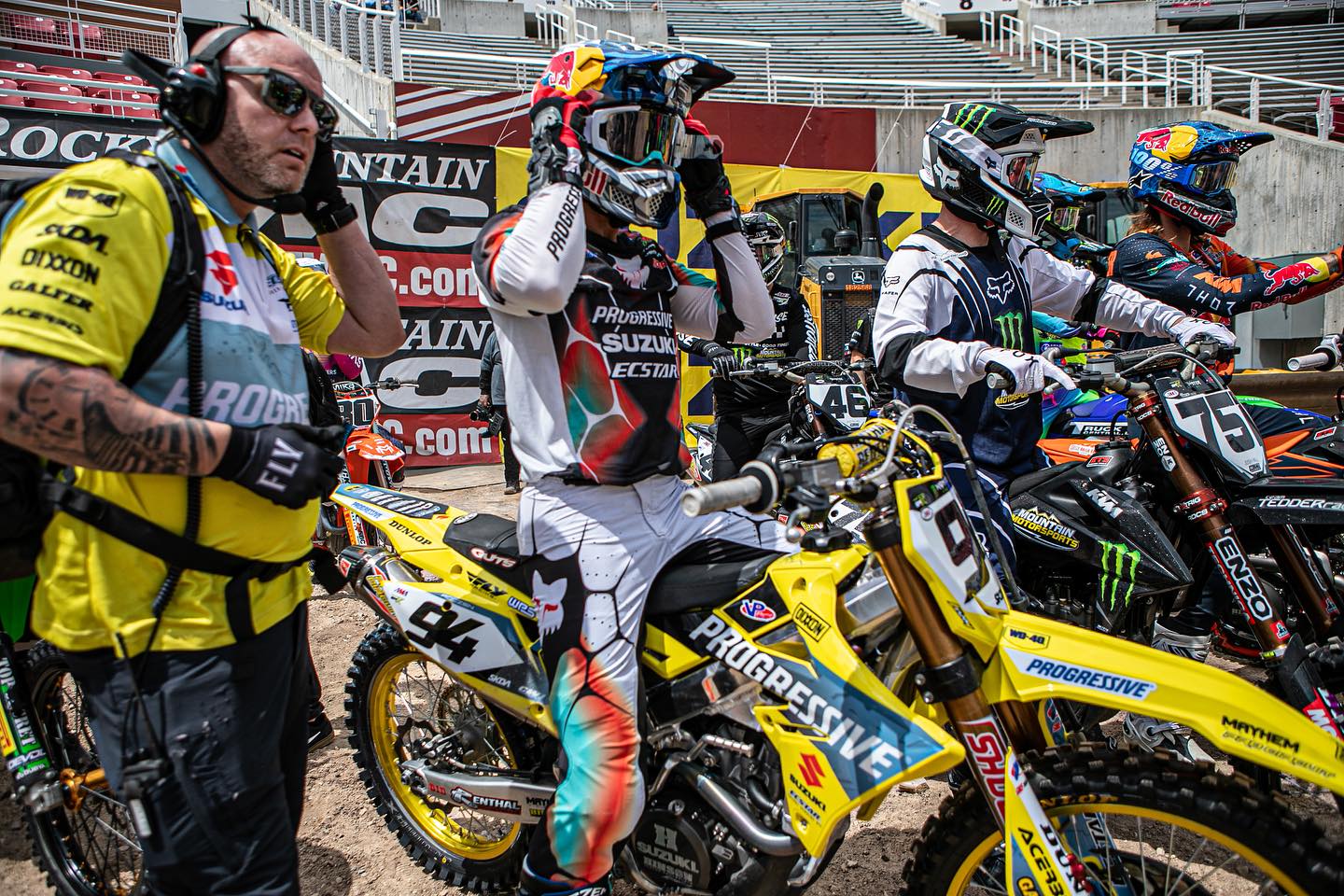 Details on how to watch SMX Playoff 2 at Chicagoland Speedway for both international and U.S. viewers can be found here.
International
The announcement of the SuperMotocross Video Pass for international viewers is great news for viewers outside of the U.S, with subscribers able to access Monster Energy Supercross, Pro Motocross and the season ending SuperMotocross all in the one package.
For further details on the platform keep reading, as the description underneath from the SMX website (http://www.supermotocross.tv) provides an in-depth outline of what's included.
SuperMotocross Video Pass is the official, exclusive home to stream the 2023 Monster Energy Supercross Season, the 2023 AMA Pro Motocross Season, the two newly created SuperMotocross Playoffs and Finals. Don't miss a minute of this newly developed 31 race, 10 month season package that allows fans unlimited access to view the world's best off-road motorcycle athletes compete on the world's biggest stage and all under one platform.
Below is what international fans, from any country all over the world, will get with the SuperMotocross Video Pass:
Live and on-demand access to stream the entire 17-round schedule of the Monster Energy AMA Supercross Championship, all 11 AMA Pro Motocross Championship events, plus the SuperMotocross World Championship Playoffs and Final.
All 31 rounds of the "Race Day Live" pre-show, giving fans insider access to everything happening from each 2023 race location, including qualifying, pre-race interviews and analysis, fantasy league suggestions and much more.
Race highlights from all 31 rounds.
Extra content & features like the 2023 SMX Season preview show, which will launch on January 1, 2023.
Extensive archives of previous seasons of both SX and MX.
The full season subscription is $159.99 USD (£135 roughly) for unlimited access to all that content for the 2023 season.
U.S.
BROADCAST/STREAMING SCHEDULE: NBC Sports will have exclusive live coverage of races, qualifiers and heats for the record 31 events in SuperMotocross. The main events will be presented on Peacock, NBC, USA Network, CNBC, and NBC Sports digital platforms.
Peacock will become the home of the SuperMotocross World Championship series in 2023 with live coverage of all races, qualifying, and heats from January to October. There will be 23 races live streamed exclusively on Peacock, including a SuperMotocross World Championship Playoff event. The platform also will provide on-demand replays of every race.
EVENT SCHEDULE: Here are the start times for Saturday, according to the schedule from the AMA: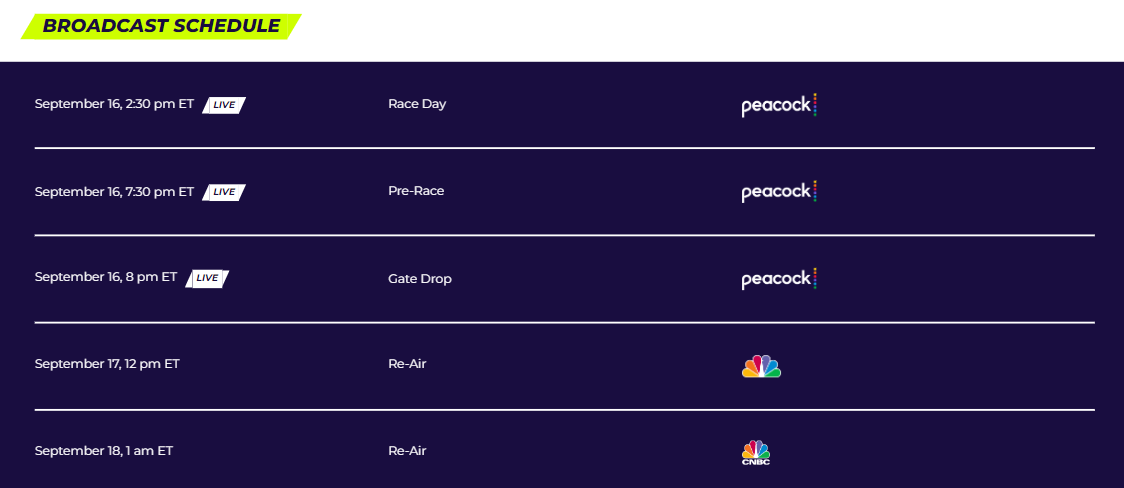 TRACK LAYOUT:
Lead Image: HEP Suzuki
Love what we do? Please read this article as we try to raise £30,000.
The MX Vice SMX Show Episode #34 – 2024 AMA Supercross Preview & 2024 Kawasaki KX450 Breakdown
Listen now.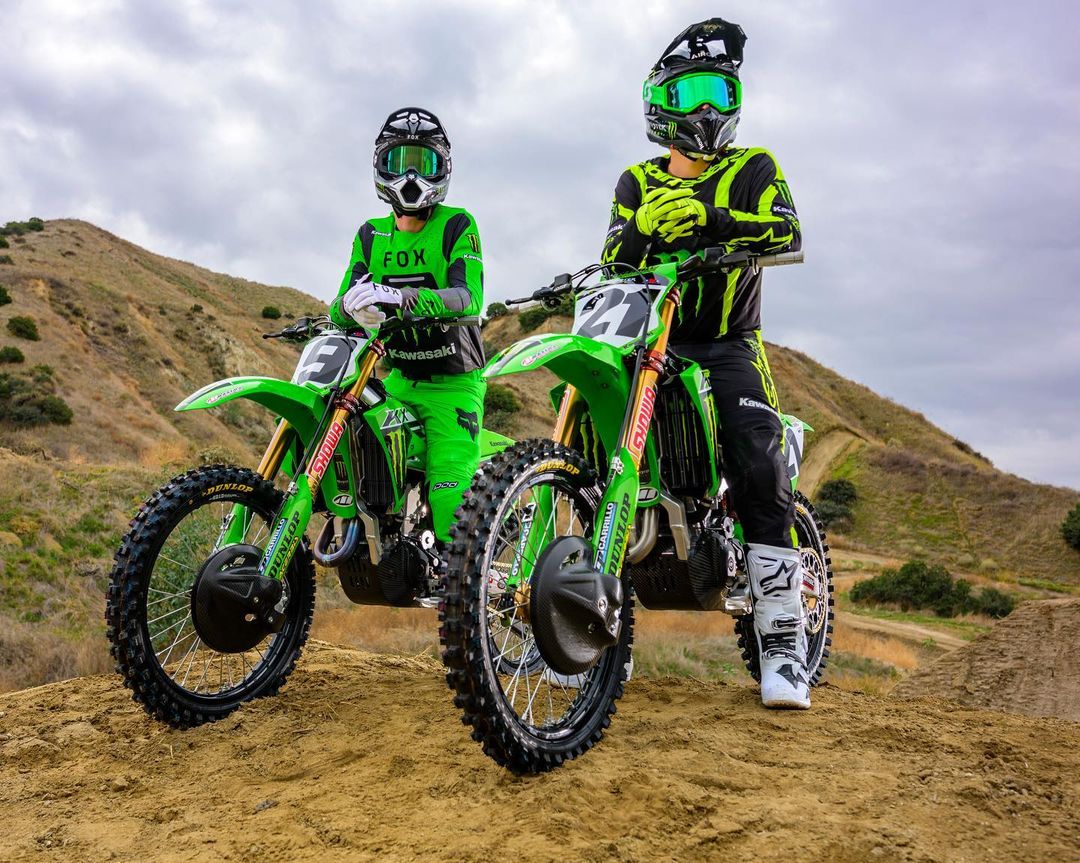 The MX Vice SMX Show returns with Brad Wheeler and Ed Stratmann, as they preview the 2024 AMA Supercross season & review the 2024 Kawasaki KX450.
The MX Vice SMX Show podcast is always available to listen to on Spotify, iTunes, SoundCloud, Stitcher and Google Play. Thanks to Fly Racing, Monster Energy, Fox Racing, Parts Europe, Holeshot Motorhomes, Scott, Bell Helmets, Acerbis, AS3 Performance, Kawasaki UK, KTM UK, O'Neal and Even Strokes for supporting the show. If you would like to become a part of the show, don't hesitate to get in touch.
Find out more about Holeshot Motorhomes including the Commander motorhome for motorsports HERE!
Lead Image: Kawasaki USA
Love what we do? Please read this article as we try to raise £30,000.
Injury Update: Jace Owen
Details here.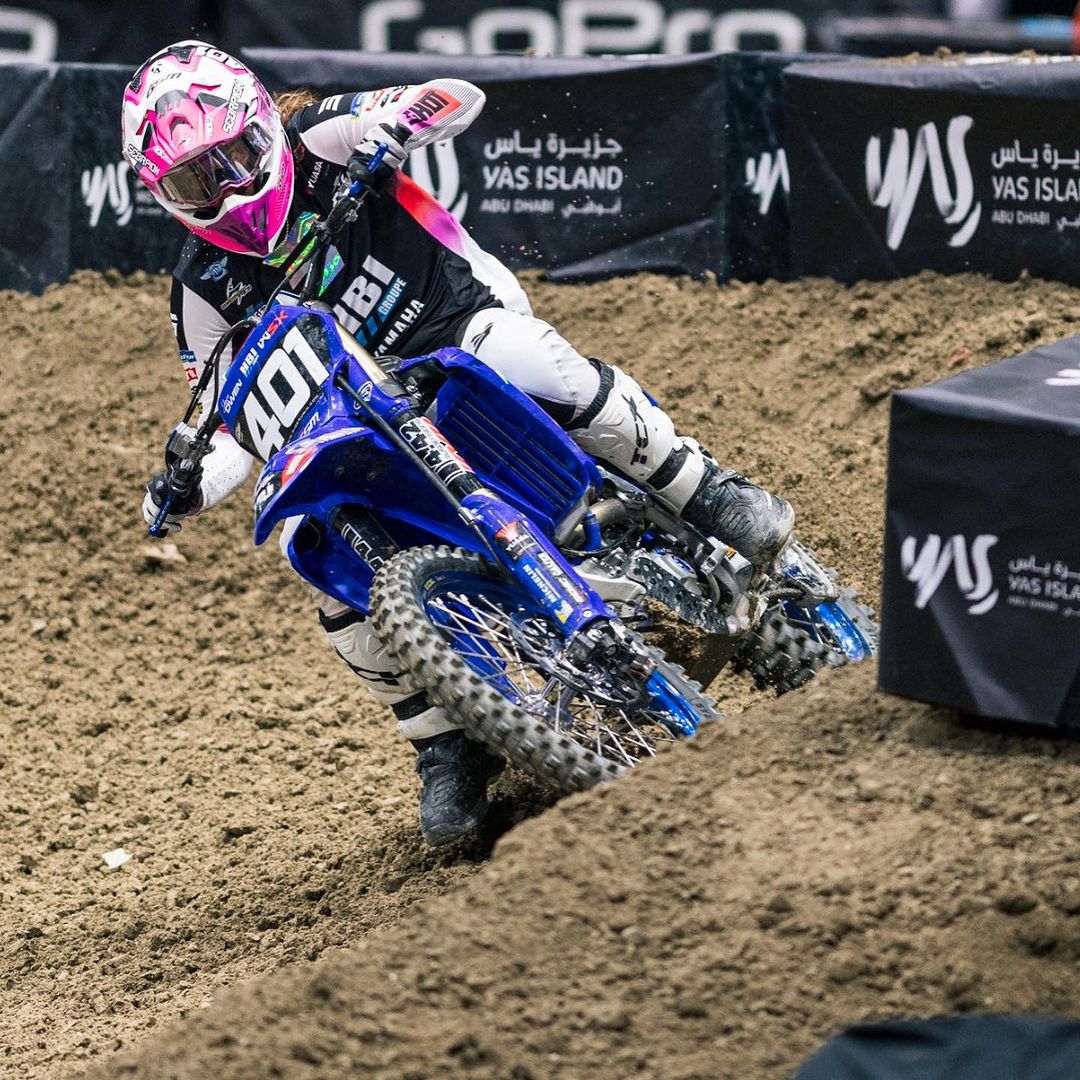 Following his horrific crash at the final round of WSX in Melbourne, Jace Owen has provided an update on his condition, with him suffering a host of nasty injuries including a concussion, four broken ribs, lacerations on his liver and lung and a grade 2 AC joint separation. Here's his post below. More to follow. But in the meantime, we wish him all the best for his recovery.
Lead Image: MX July
Love what we do? Please read this article as we try to raise £30,000.
Red Bull KTM ready for launch in 2024
Read now.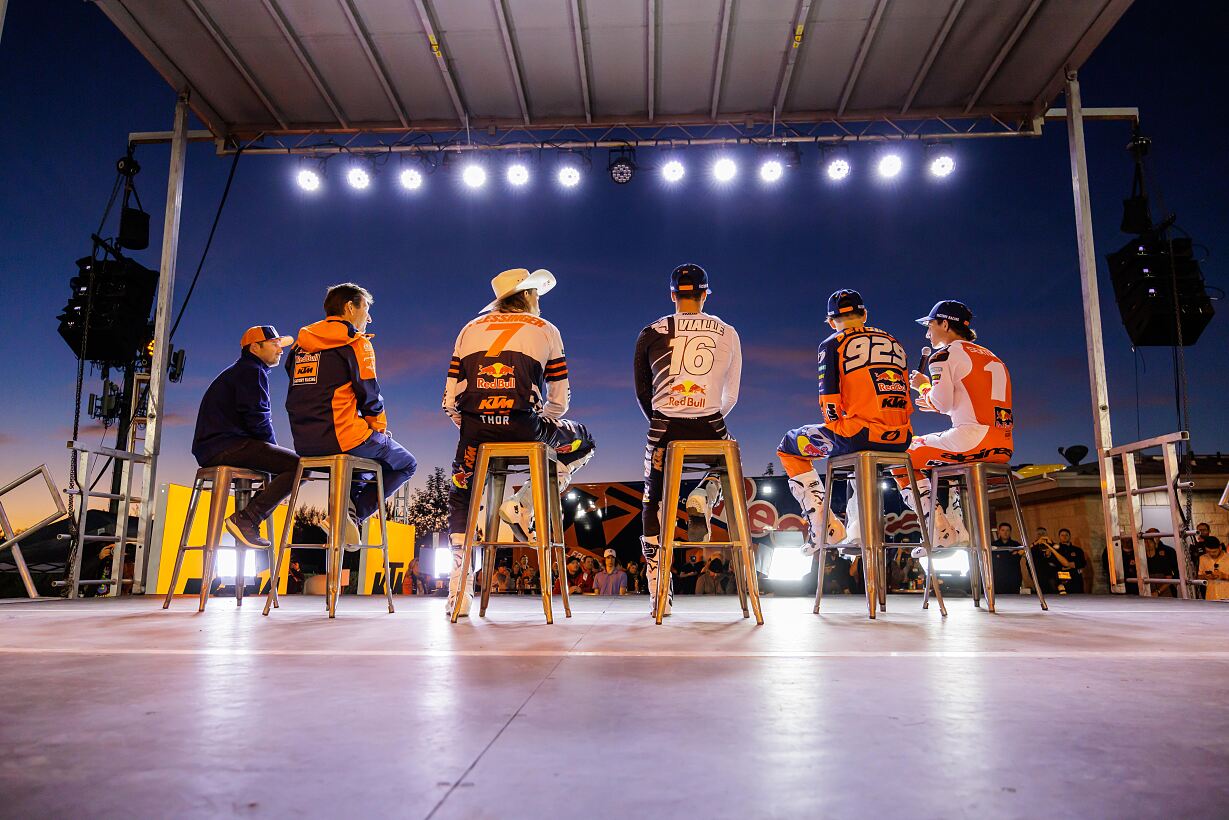 A refreshed four-rider combination will lead Red Bull KTM Factory Racing into the 2024 SuperMotocross World Championship (SMX), beginning with the AMA Supercross Championship season-opener at Anaheim 1 on January 6, and with firm intentions of competing for title wins when the gates drop on the upcoming 31-round season. Red Bull KTM Factory Racing will field the all-star line-up of Chase Sexton and Aaron Plessinger on the KTM 450 SX-F FACTORY EDITION in 2024, alongside Tom Vialle and Julien Beaumer, who will each be READY TO RACE with the KTM 250 SX-F FACTORY EDITION under the guidance of Team Manager Ian Harrison.
---
Words: Press Release | Lead Image: KTM
---
All four riders were presented this afternoon and into the evening during a special 2024 Red Bull KTM Factory Racing Team media introduction under lights at RD Field, the organisation's official testing and training facility based in Murrieta, California, as they enter the important final stages of the pre-season together.
Bringing the red number one plate to defend his 450SX championship is Chase Sexton, the 24-year-old who clinched a first-career premier class crown last May. Also ranked fourth in the AMA Pro Motocross Championship after a share of misfortune, as well as the third-place finisher in the inaugural SMX post-season, Sexton has the credentials and form to enter season 2024 as a legitimate title contender across the board once again.
Chase Sexton: "I'm excited and feeling refreshed for the start of the 2024 Supercross series. Testing is going well and I've enjoyed getting to know everyone more and more on the team, and feel like I'm gelling well with the crew and my new teammates. There's obviously a level of expectation that comes with heading into 2024 carrying the red plate and I welcome the challenge, especially with the full support of Red Bull KTM Factory Racing behind me."
Fan favourite Aaron Plessinger is back for his third term at Red Bull KTM Factory Racing, determined to build upon his 2023 campaign that saw him claim seventh overall in 450SX despite missing multiple rounds, a convincing third in 450MX, and fifth in the combined SMX standings. Those results will form a strong foundation for the 27-year-old to work from in the upcoming season, motivated to establish himself at the front of the pack year-round.
Aaron Plessinger: "I'm totally ready to get this show on the road and go racing! Preparation for the 2024 Supercross season is going to plan and I'm just eager to get back to the races to see all my friends and fans again. I'm hoping I can finally bag some of those elusive wins this season, that's the goal for the team and I, and I think it's achievable with the encouragement and support I receive from everyone in the Red Bull KTM family."
Two-time MX2 World Champion Tom Vialle built immense experience this year in what was his first season of competition in the United States, with the 23-year-old Frenchman now looking to benefit from the lessons learned over the past 12 months. Vialle was eighth in the 250SX East points, sixth in 250MX with a single victory to his credit at Southwick, and P8 in SMX, which sets him up for a strong sophomore season ahead.
Tom Vialle: "The idea of getting to race at venues and on tracks that I've been to before is exciting and something I am really looking forward to next year. I feel like I learned a lot in my rookie season in the U.S., but it's definitely tougher racing a brand new track every week when almost everyone in your class has already raced on them before. It's really going to help my confidence a lot knowing the tracks I'm going to – it makes a big difference. 2024 should be a good year for me and the Red Bull KTM Factory Racing Team!"
As for 17-year-old newcomer Julien Beaumer, he will open his full-time professional career as the youngest member of the Red Bull KTM Factory Racing Team and is in line to make his mark while his knowledge climbs on a week-by-week basis. Already a SX Futures Main Event winner, Beaumer is debuting in 250SX and will carry that rookie tag into Pro Motocross, as well as the SMX Finals series when it commences in September.
Julien Beaumer: "Making my debut in the 250 Supercross class next year is a dream come true and I'm super-grateful to everyone at Red Bull KTM Factory Racing for giving me this opportunity. My goal is to go out there and learn as much as I can this season, all the while giving it my all. The team and I have put in a lot of laps at the practice track to build a good base and gain as much experience as I can before the start of the 2024 season. I just want to do my best and make both the team and myself proud in my rookie season."
Ian Harrison – Red Bull KTM Factory Racing Team Manager: "Our 2024 team is excited to start the new race season. Two of our team members are new, so getting to know one another and developing their bikes specific to their needs and riding style can be a challenge, but so far it has gone very well. The team has spent many days at the test track working on fine-tuning the bikes and I am now looking forward to seeing how we stack up against our competition on January 6th. It is exciting for me as the Team Manager to see our four riders working together so cohesively while motivating and challenging each other to be better. Behind all this effort is always a group of people who are diligent at putting the hours in to get us ready for the start gate at Anaheim 1, and for them, I am very grateful. See you at the races."
Roger De Coster – Director of Motorsports, North America: "I am very impressed with the dynamic amongst the Red Bull KTM Factory Racing Team and I'm looking forward to the start of the new season. With fresh blood in the team, it's great to see the level of positivity amongst the group as a whole, working together and motivating one another. Watching them at the test track each day, there is good forward momentum amongst the group and I think we are in a strong position to challenge up front in all classes each weekend. Austria has been working extremely hard and has shown great support, which is really encouraging and I'm excited for 2024."
Love what we do? Please read this article as we try to raise £30,000.