Justin Barcia gives his take on the incident with Jason Anderson, how he's going on the new bike, how much he's loving working with Eric Sorby and his battle with Ken Roczen after an action-packed San Diego.
---
Words: Edward Stratmann/Press Conference | Lead Image: GasGas
---
Question: Justin, take us through that heat race. We've seen some comments from Jason Anderson as well about some contact together. Just take us through that and the heat race and into the night?
Justin Barcia: I don't think I want to answer this one. Yeah it was good racing, that corner was one of those corners where if you left it open, it was going to happen and unfortunately (the incident happened).
Actually in the main event, me and Chase came together there too so it was one of those things where it is what it is and move on from it. I'm just racing hard and passes were good so yeah it's all good not holding any grudges to it.
Question: In terms of this season, you're on the new generation GasGas. How important is it to get a result like this early on? Just give us an update I guess on your progress with the bike?
Barcia: Absolutely, for me, the new bike's been great. It's very easy to make small changes and adapt to the tracks. I did a big few weeks in California testing on it and then went to Florida for a month and just rode the bike, got really comfortable with it. Then I came to California and rode it again and was right on pace at the test track so that was good.
Anaheim, that was a weird one, just tricky track, kind of was an awful day a little bit, just weird. And then main event, of course, got a holeshot and got the lead and struggled a little bit and then obviously a couple mistakes took me out. But it's good to be back here in the new Snapdragon stadium and have a good result.
There was a lot of pressure tonight like just the battle in the race was intense so that was good to come through that. But yeah definitely the new bike's awesome and it is a contract year for me so I definitely want to have a good season.
Question: You had pressure from Kenny like every lap that whole race, can you talk about how you stayed calm and kept him behind you?
Barcia: I didn't feel calm. It was an intense race. It was a really good race. I felt like I didn't breathe the whole race. I was super tight and just felt like I rode well, but not how I obviously would have liked to ride.
I feel like you know Coop and Eli broke away and I wasn't obviously able to close that gap and then yeah me and Kenny had a pretty good battle. He passed me, but then I struck back really quick and got around him.
I think some of the guys were jumping through the whoops behind me and I skimmed them the whole race and it was super gnarly so I probably should have maybe adapted to that a little better, but all in all, it was an intense race. The track was tricky and we got into lappers quickly so you had to be smart and precise and hit your marks.
Kenny raced me good and we talked after the race and he was stoked on it and so was I. It is fun when you have a really good race like that for the podium.
Question: Justin, you've been working with Eric Sorby since the beginning of the season. How does it help with your program?
Barcia: Yeah I love Sorby, we go way back probably from my first year of Paris Supercross, which I don't know was maybe 2010, so yeah we've always been friends and kept in touch.
He moved over here at the end of 2022 and yeah I was just able to start working with Eric again and we're just good friends and it's good to have him around just as a riding coach. He's really good at spotting lines, he was obviously a great racer and was with James for a long time, so he has a lot of knowledge.
I also have a trainer back in Tallahassee that I'm working with new this year as well off the bike so yeah my fitness feels really good. I'm stoked on it. We had a great boot camp in the off-season.
Sorby's awesome, we brought our baby boy into the world. Life's good, I'm super happy and the team's great. I'm pumped and it's definitely great to have Sorby around though. He's a great guy. I'm just on a good vibe you know, he wants someone who's happy at race day and he brings that so that's rad for me.
Question: Justin, round one doesn't go the way you want and then you have almost too much time to think about it because we had an extra weekend off. How do you avoid chasing your tail and going too far in the wrong direction and just starting over again?
Barcia: Absolutely, so what I did at Anaheim was after the first practice I was chasing my tail until the heat race and then I said "let's put the bike back to base" and that's when it was best so that was good. Then I just went and rode all week, made a few tweaks here and there. Bike's been really good. It was just that first race kind of you go crazy a little and it was like a rookie mistake. I wish I didn't do that, but all in all, I got out of there healthy, which was good because I did have that one crash that could have been pretty good so yeah got out of it safe and then just went rode.
I definitely had a lot of motivation coming into here just because you know I'm bringing a good program into the season and feeling really good. I want to be consistent and then had that first race, which was kind of a bummer, but all in all, to regroup tonight felt really good and had good speed.
The biggest thing this season is that I would like to qualify a little bit better. I think I qualified 10th today so yeah I'd like to be top five, that'd be cool. But you know I was stoked on tenth to be honest because I don't really qualify that good. I don't know, but we're going to keep going after those qualifying times for better gate picks.
Question: Justin, did you talk to Jason after that heat race incident? The Tweet he sent was heard around the world. Do you have a response to that other than sitting on the box for tonight?
Barcia: Was something said? I don't know. I don't know what's going on, I don't know what the story is.
Honestly, it's not very much fun, but after the race he like kind of stopped and waved me over and I was like "he's gonna say oh like that was a good race and like sorry that you went down" but no that was the opposite of what happened. I was kind of like "okay that's how it is going to be" and then yeah in the tunnel he was like fighting with my mechanic and stuff.
I just kind of feel like I've tried to mature a bit and I'm just not going to get into that so all good, not sweating it.
Question: They actually put the Tweet up on the air tonight, he said you were complaining and that you shouldn't complain and he called you a b***h in the Tweet.
Barcia: Yeah, I mean, I'm not surprised. I didn't complain at all. He called me over
and started like calling me you know all kinds of profanity. Then yeah the AMA came over to the truck and asked what happened and I said "yeah he just called me over and was yeah cussing me out".
I'm not going to get into a Twitter fight and yeah it's honestly just silly and yeah I didn't have a problem with the pass like I said. Me and Chase, the same pass happened with us, and obviously I didn't want that to happen. With Jason like I said no big deal, no hard feelings. If he wants to curse at me that's fine, I can handle it, I've got thick skin. But yeah move on from it and let's go racing, it's a long season and yeah I don't feel like I need to pay him back or anything, but I race hard so let's go.
Question: Yeah that's probably the least you've been called. You caught him in the main, you had no grudge, you thought the pass and everything was good?
Barcia: I was not going to do anything stupid, I'm trying to you know make up for that first round race that wasn't so good just. I want to have good races all year with these guys sitting here you know.
I told Ollie, my crew chief, I was like "hey if you see Chase tell him I wanted to go talk to him like a man" because I like Chase, we're good friends I feel like, so it was a bummer that we came together. But yeah I wasn't going to put in any retaliation after what I thought was a solid pass. It was a bummer I went down obviously. I was not happy, but I wasn't going to go up to him and fight or do anything stupid.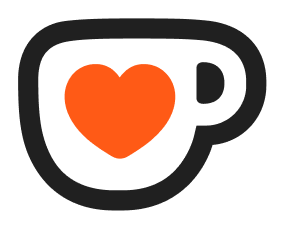 Support MX Vice on Ko-fi