Yamaha unveils new YZ250F alongside 50th Anniversary Edition livery
See now.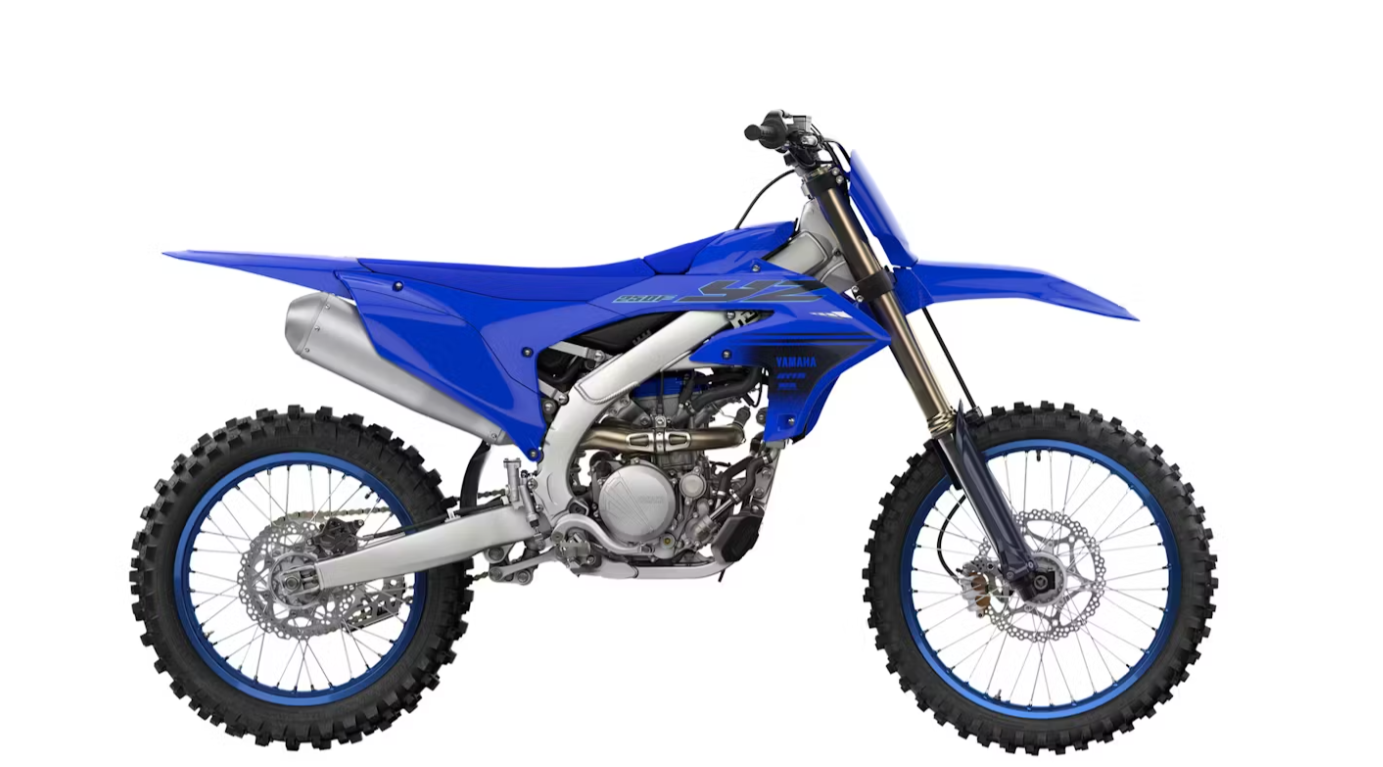 Yamaha Motor Corporation, USA is excited to mark the 50th anniversary of its legendary YZ model line with the introduction of the new 2024 50th Anniversary Edition YZ125, YZ250, YZ250F and YZ450F. With bold heritage livery inspired by the iconic 1990s-era YZ two-strokes campaigned by riders like Damon Bradshaw and Jeff Emig, these Anniversary Edition models commemorate a thrilling and nostalgic time of American motocross near the end of the two-stroke era.
---
Words: Press Release | Lead Image: Yamaha
---
First introduced in 1974, the YZ lineup has represented the pinnacle of motocross technological advancement and off-road performance. From the original YZ250 two-stroke and game-changing YZ400F four-stroke to breakthrough technologies like monoshock suspension, liquid-cooling, exhaust power valves, and modern four-stroke technology, the YZ has long been a leading platform for off-road development.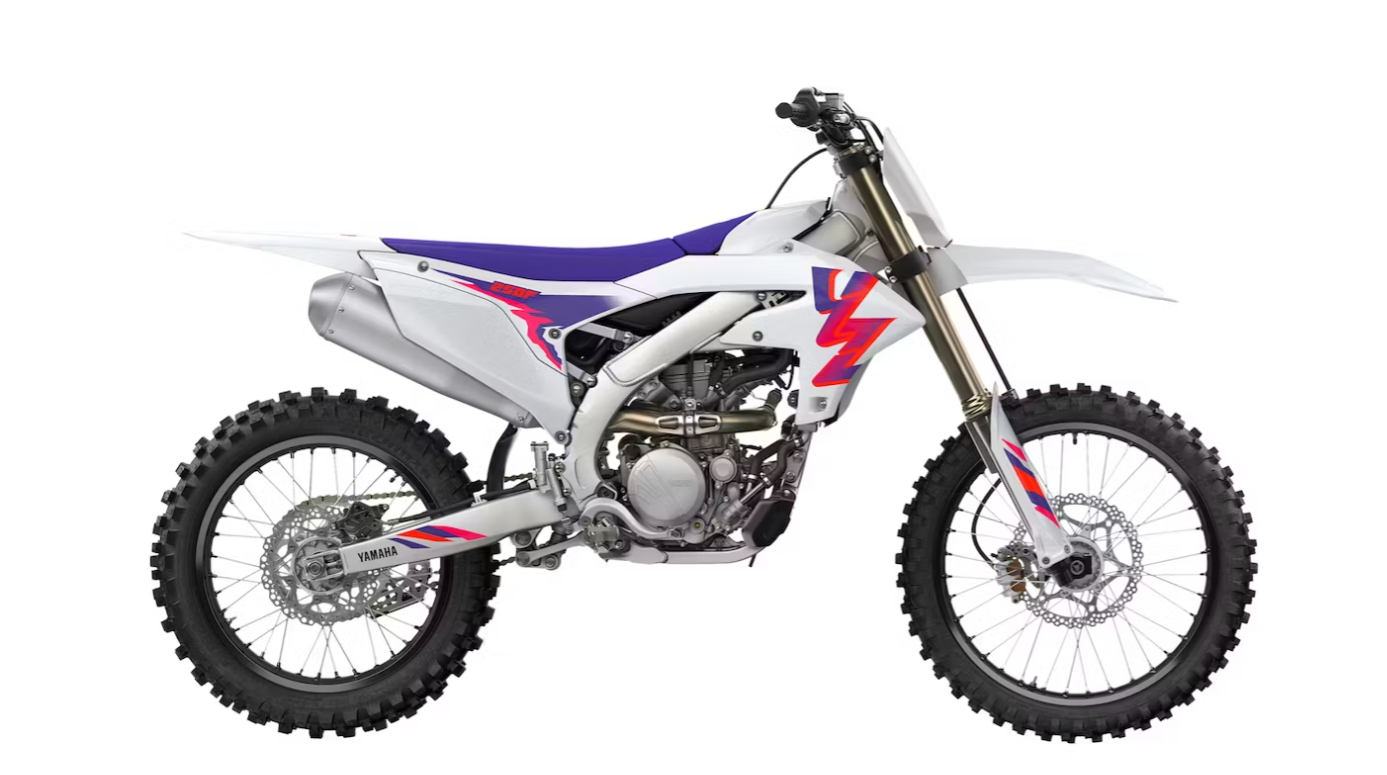 "As we look back at our rich history of YZ models, we felt it only natural to commemorate the 50th anniversary with special livery for 2024," said Derek Brooks, Yamaha Motorsports Motorcycle Product Line Manager. "The 90s was a special era for me as a teenager, racing on the weekends and watching my hero, Damon Bradshaw. He set the world on fire, not only with his riding but also with the style of his bikes and gear. I can't think of a better way to pay homage to the iconic YZ than with this iconic era of design."
The new 2024 YZ125 50th Anniversary Edition will be available from dealers this August for $7,299 MSRP. The new 2024 YZ250 50thAnniversary Edition will be available from dealers this August for $8,199 MSRP. The new 2024 YZ250F 50th Anniversary Edition will be available from dealers this October for $9,099 MSRP. The new 2024 YZ450F 50th Anniversary Edition will be available from dealers this August for $10,199 MSRP.
Brand New 2024 Yamaha YZ250F
Long a cornerstone of Yamaha's off-road racing success, the lauded YZ250F has remained at the top of the ultra-competitive 250cc class for years, winning numerous press shootouts and more than a dozen Supercross and Motocross championships since 2014. The new 2024 YZ250F features extensive updates designed to further boost its class-leading performance and capability.
Underneath its sharp, aggressive new YZ styling lies the most refined, balanced and competition-ready YZ250F ever. A lighter, more compact chassis offers improved handling feel and more comfortable riding position, a revised intake path boosts mid- to high-rpm performance, and an advanced new generation Yamaha Power Tuner App is simpler to use and more intuitive than ever.
It starts with a completely redesigned aluminium bilateral beam frame based on its class-dominating YZ450F sibling, providing just the right amount of strength and flex for the perfect balance of stability and cornering performance. The result is a better handling machine with lightweight feel and increased front wheel traction, allowing the rider to enter corners with greater confidence and more line choices.
Additional chassis updates include revised suspension internals to match the new frame. Class leading, fully adjustable KYB® coil spring-type fork with speed-sensitive damping delivers exceptional balance between handling and bump absorption for championship-winning performance. The fork now also includes a hand-adjustable knob for quick, toolless compression adjustments. The linkage-type rear suspension features a revised KYB® shock, and combines with the updated front suspension to provide less pitch on corner entry/exit for improved stability.
Drawing further inspiration from the flagship YZ450F, the new 2024 YZ250F has a slimmer, flatter body design for enhanced rider movement, including a lower airbox, flatter seat and more narrow fuel tank and radiator shrouds. The rider triangle is also improved with increased legroom between the seat and footpegs for improved rider comfort.
Known for its broad, usable powerband and class-leading low-end and mid-range torque, the YZ250F's advanced four-stroke engine features a high-spec piston, aggressive cam profiles and forward positioned intake cylinder head layout. New for 2024, the updated body design now allows for a more efficient intake path which, together with revised ECU settings, results in even more mid- to high-end power.
To help riders fine tune that power to their liking, the new YZ250F is compatible with Yamaha's next-generation Power Tuner App, allowing detailed air/fuel mixture and ignition timing adjustments to be made on their smartphone, tailoring delivery to specific preferences or riding conditions. An intuitive new "Simple Tuning" slide bar further simplifies the engine mapping process to where riders can simply scroll between smoother or more aggressive power character settings for the quickest adjustments. The app can also monitor a range of data such as maintenance and system diagnosis, engine run time, lap times or log track set-up information. There's also helpful new engine and suspension tuning guides to dial in the perfect setup.
Additional features for 2024 include an all-new Traction Control System, which communicates wheel slip to the ECU to maintain ideal rear wheel traction. Three levels can be selected: HIGH, LOW or OFF. Also, an updated Launch Control System now features an rpm limiter which can be adjusted in 500 rpm increments between 6,000 rpm and 14,000 rpm for optimised launches when the gate drops. Both systems are controlled through the Yamaha Power Tuner App.
With these carefully considered updates, Yamaha plans to take the unparalleled racing pedigree of YZ250F to a new level of performance.
Additionally, the remainder of Yamaha's Motocross lineup including the YZ65, YZ85 and YZ85LW, YZ125, YZ250 and YZ450F return for 2024 with updated graphics and a new seat colour.
GALLERY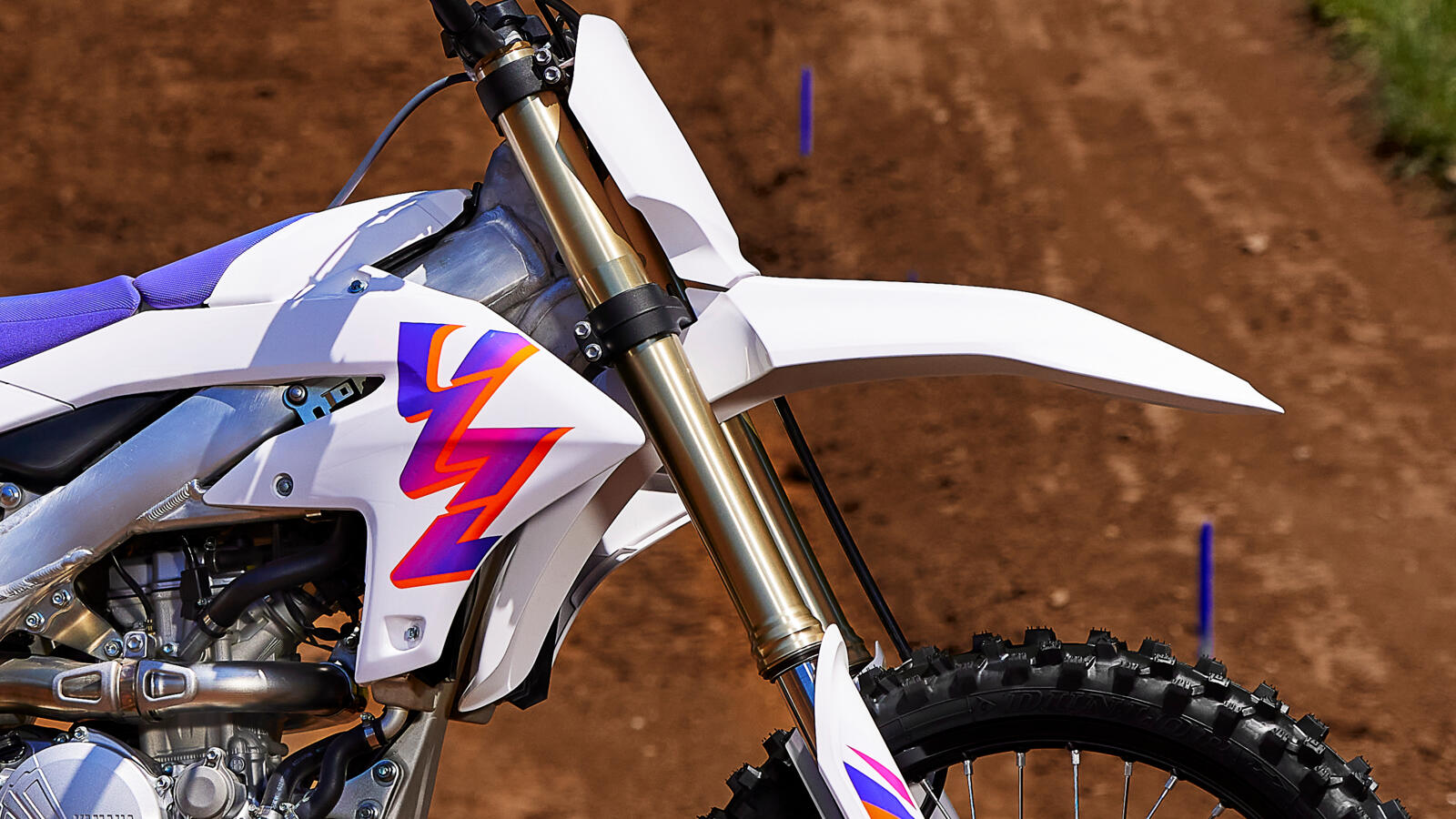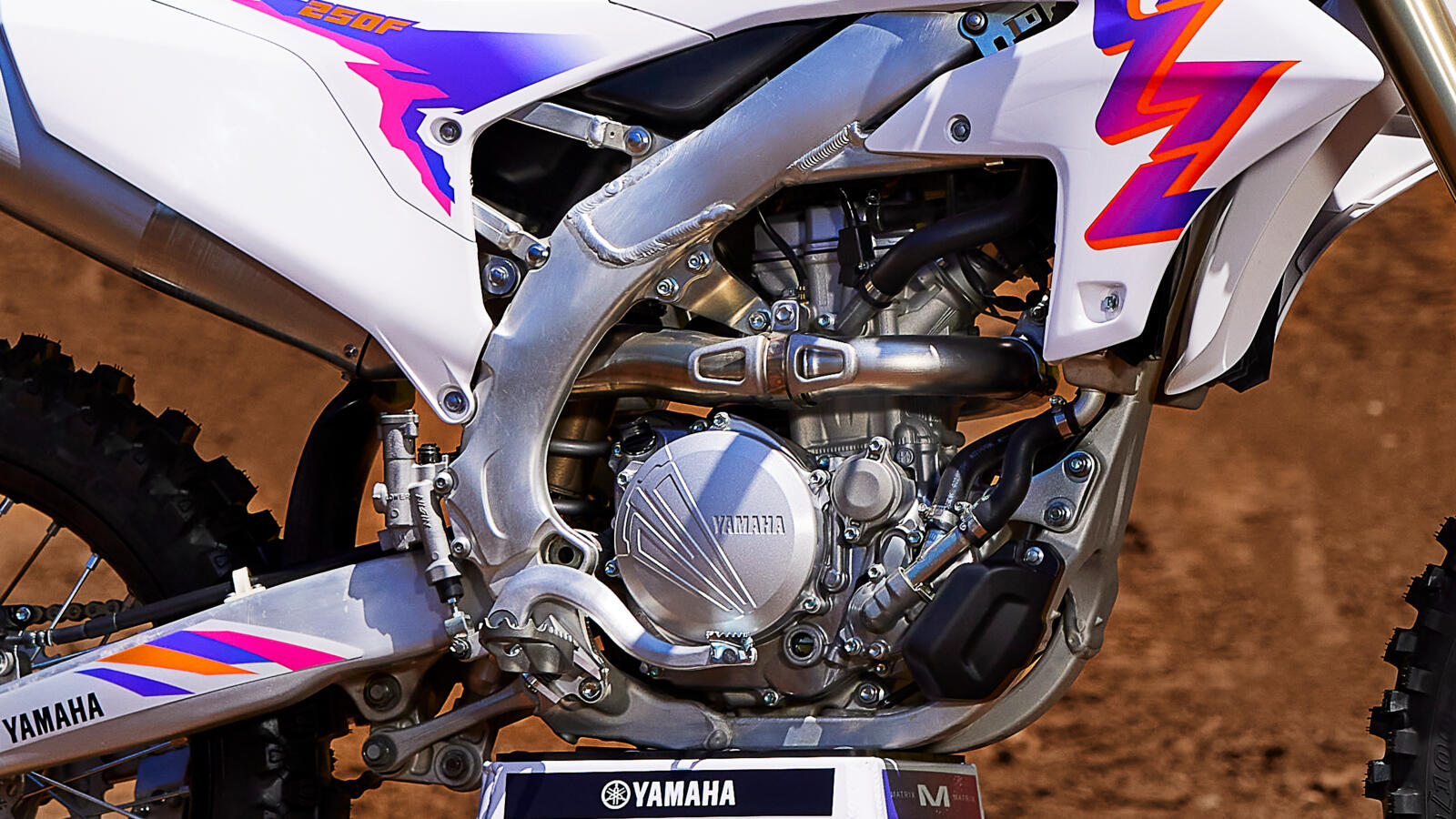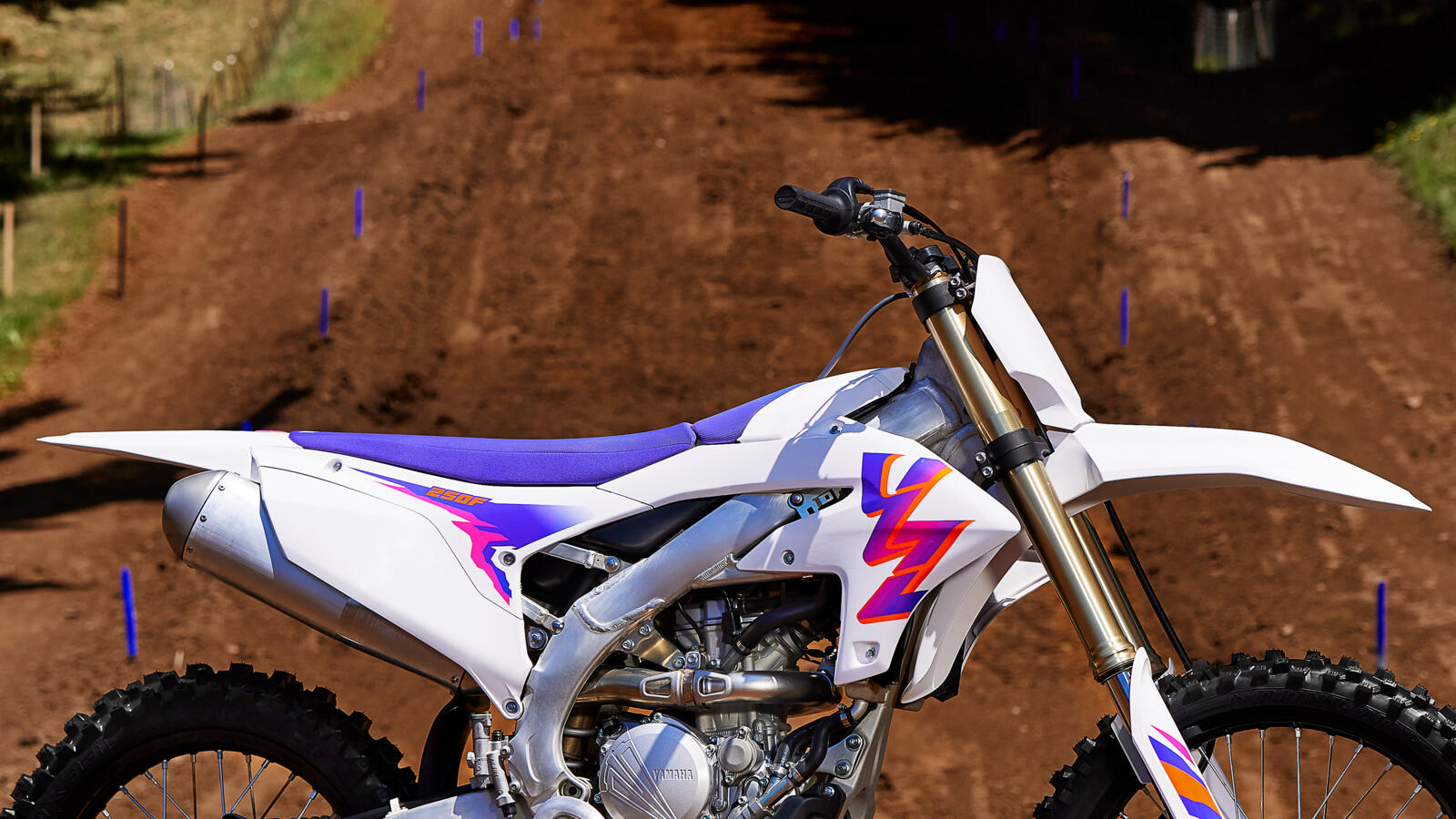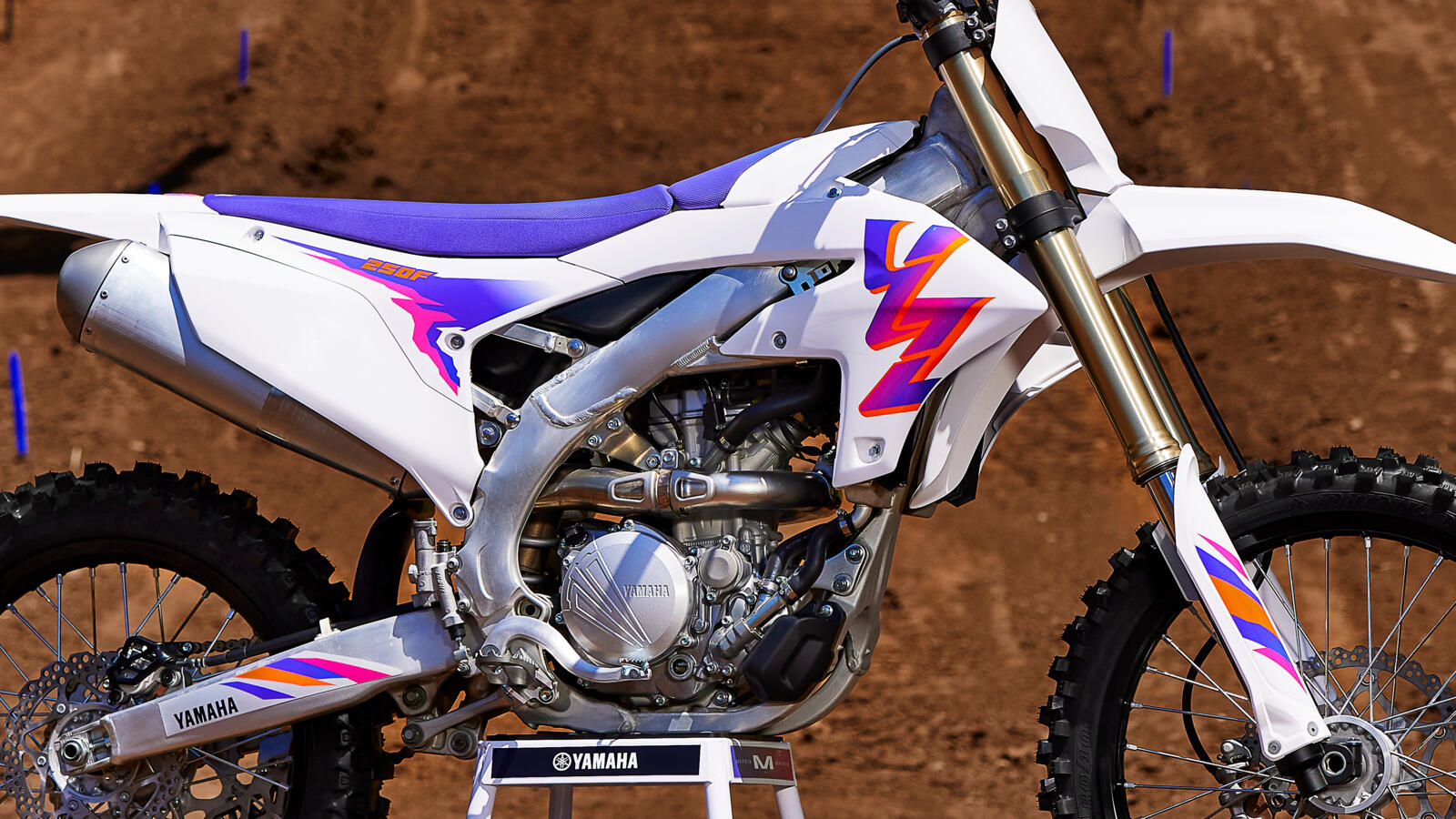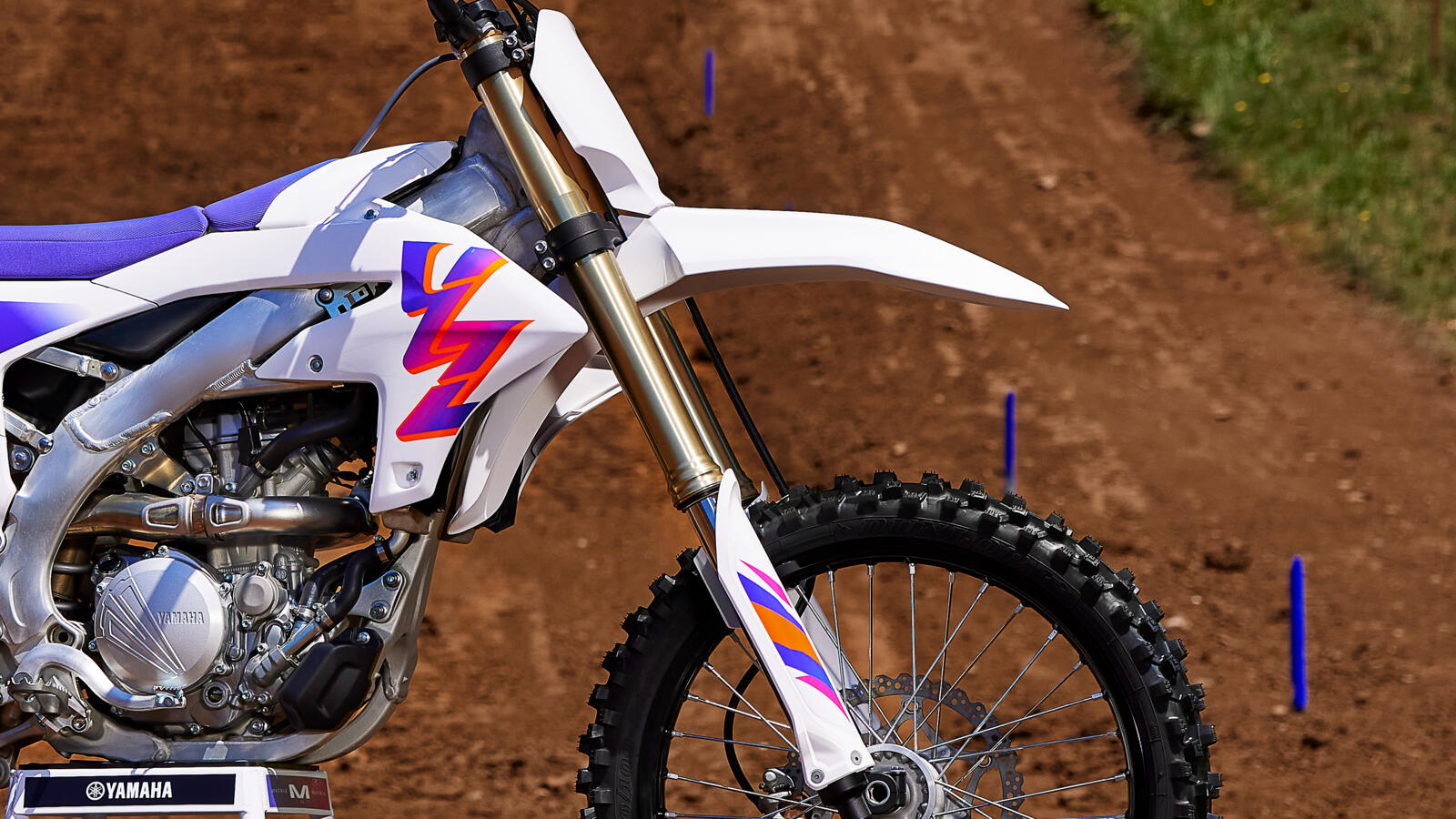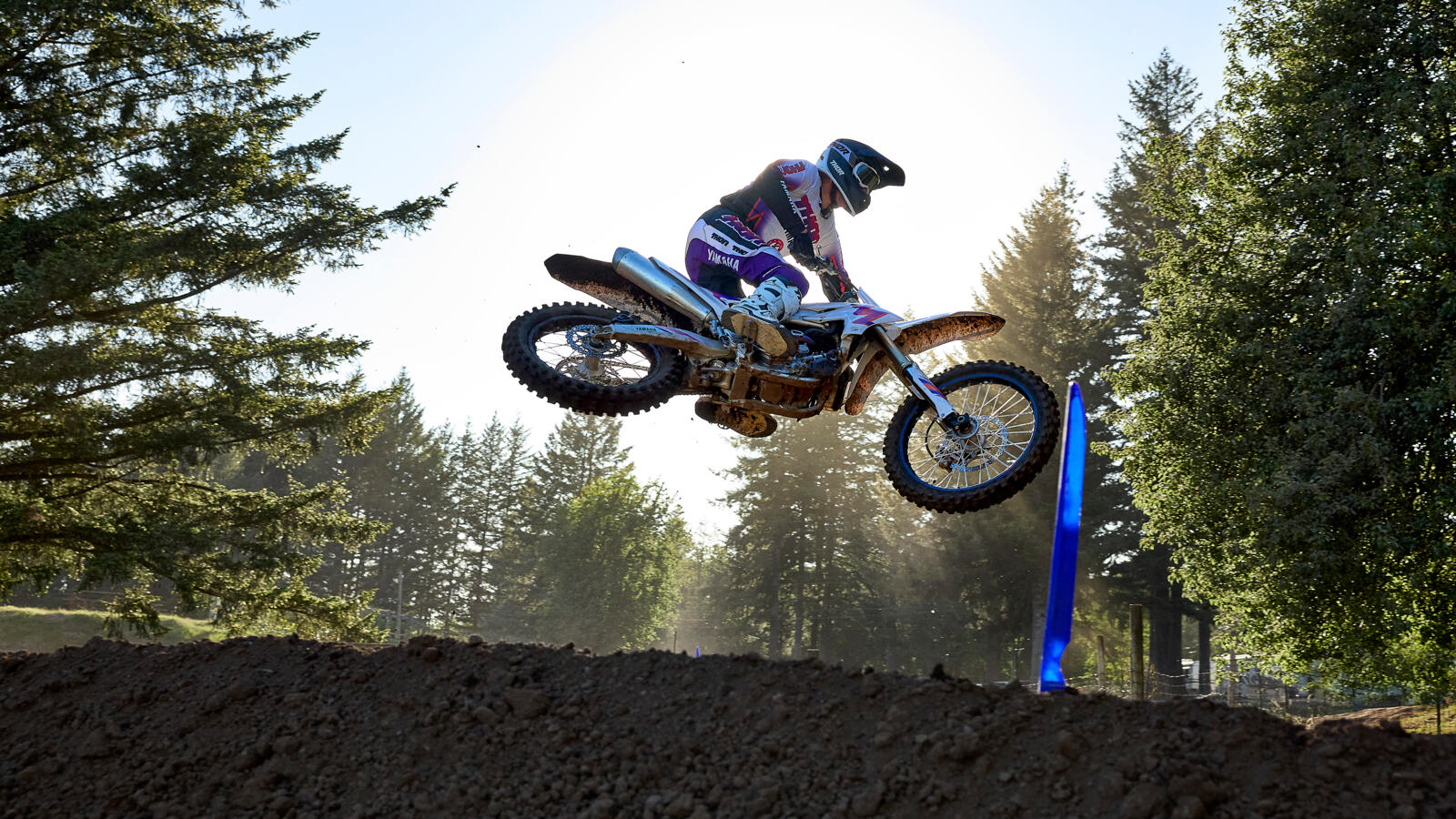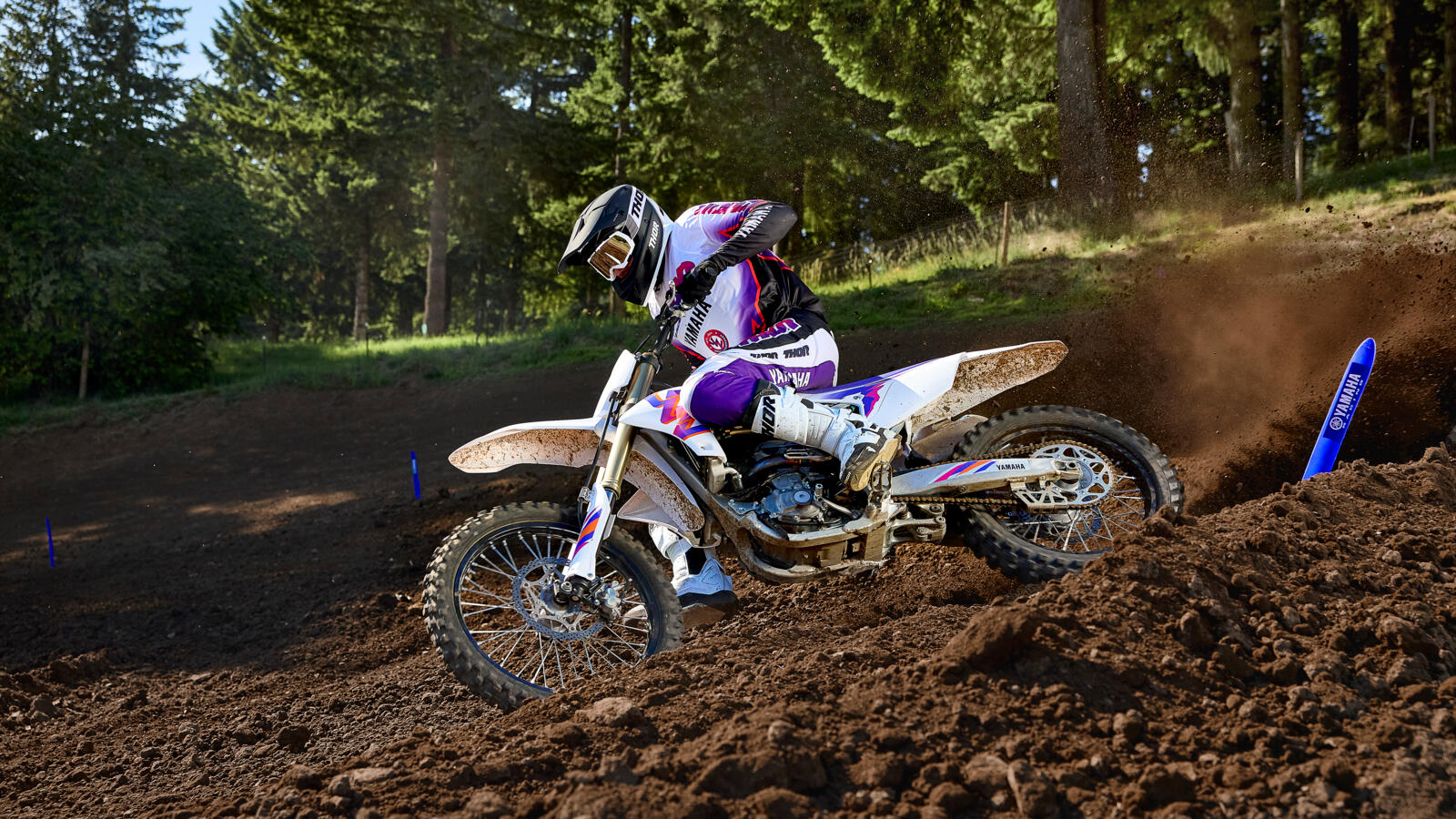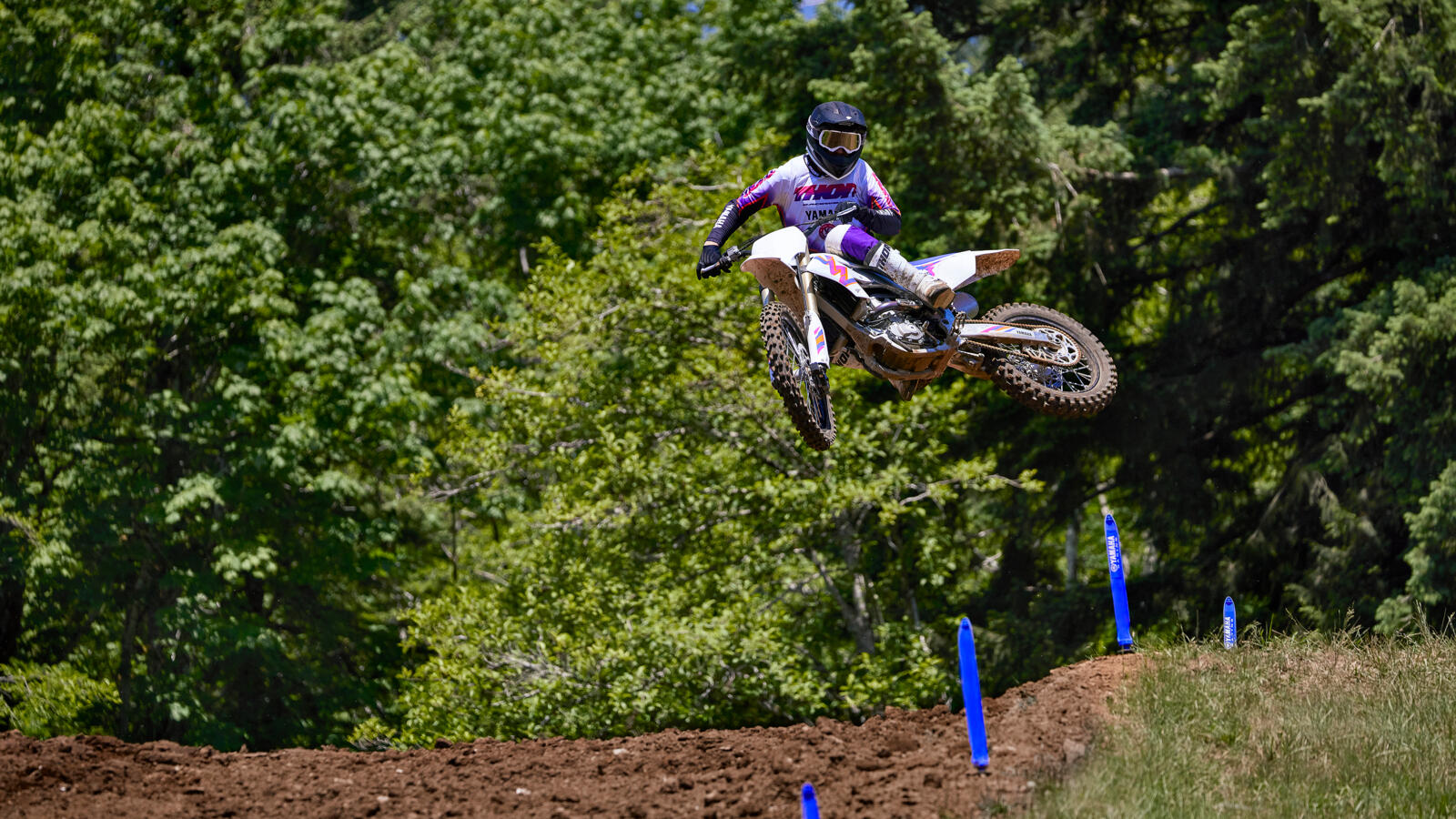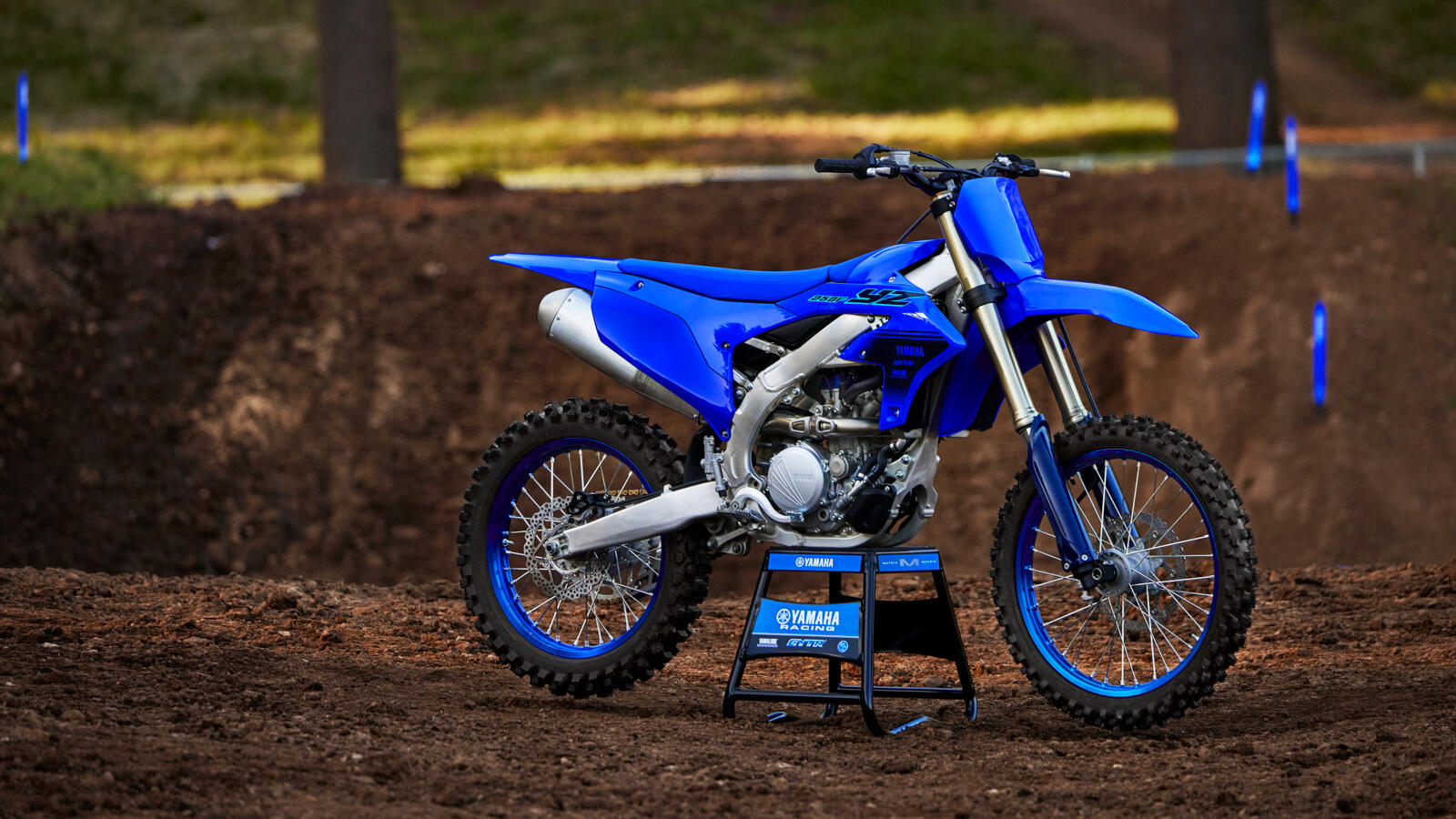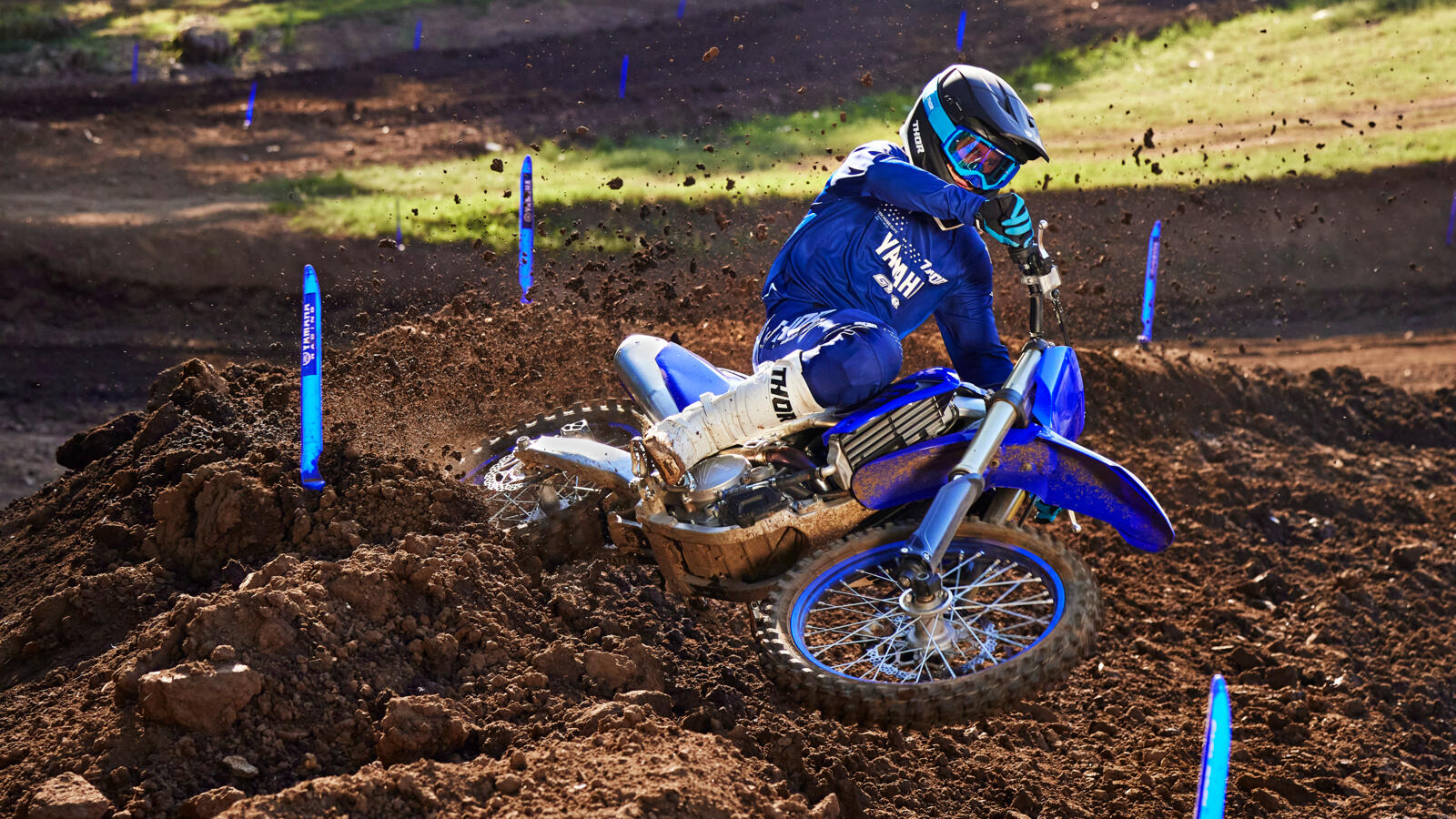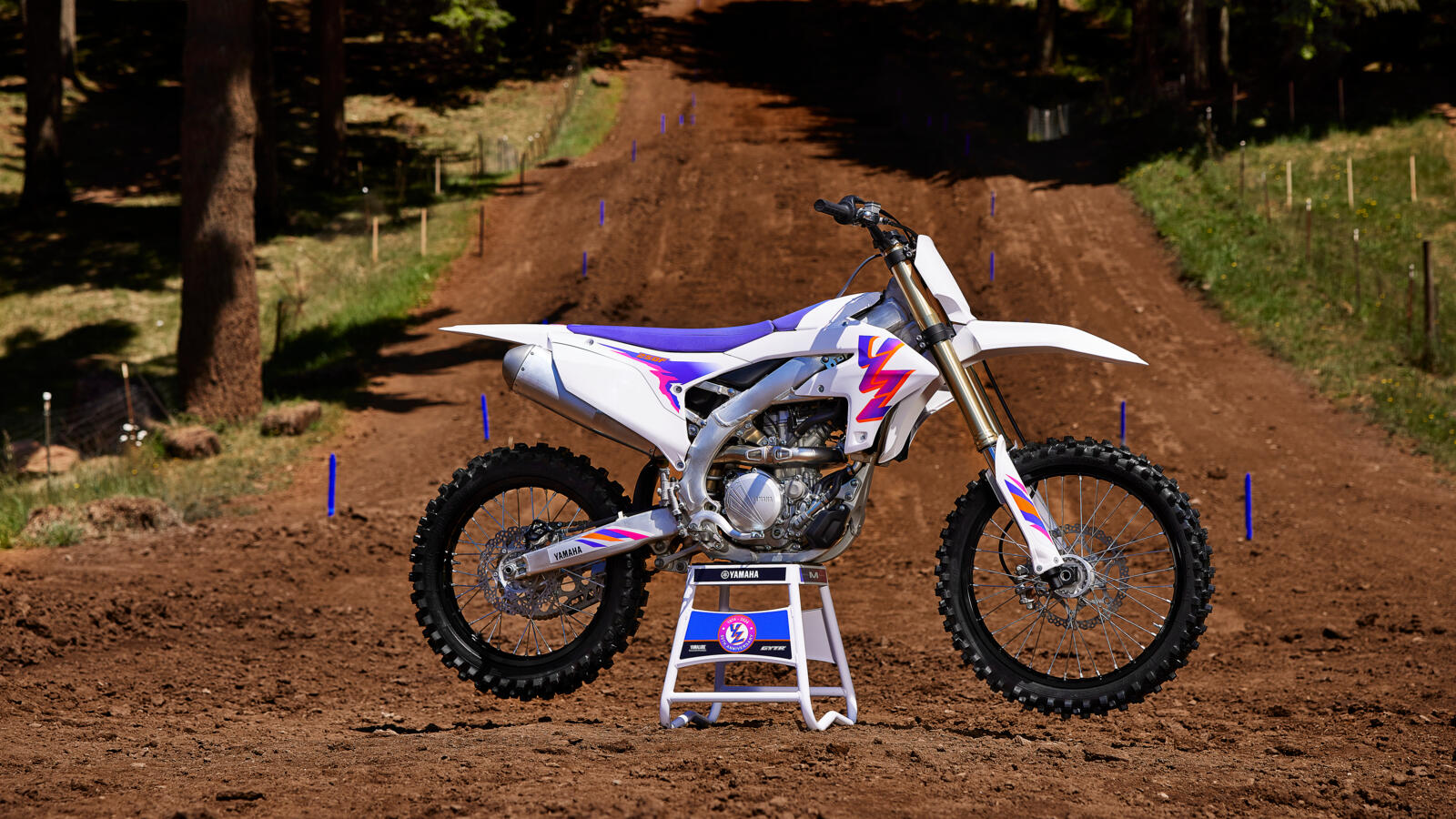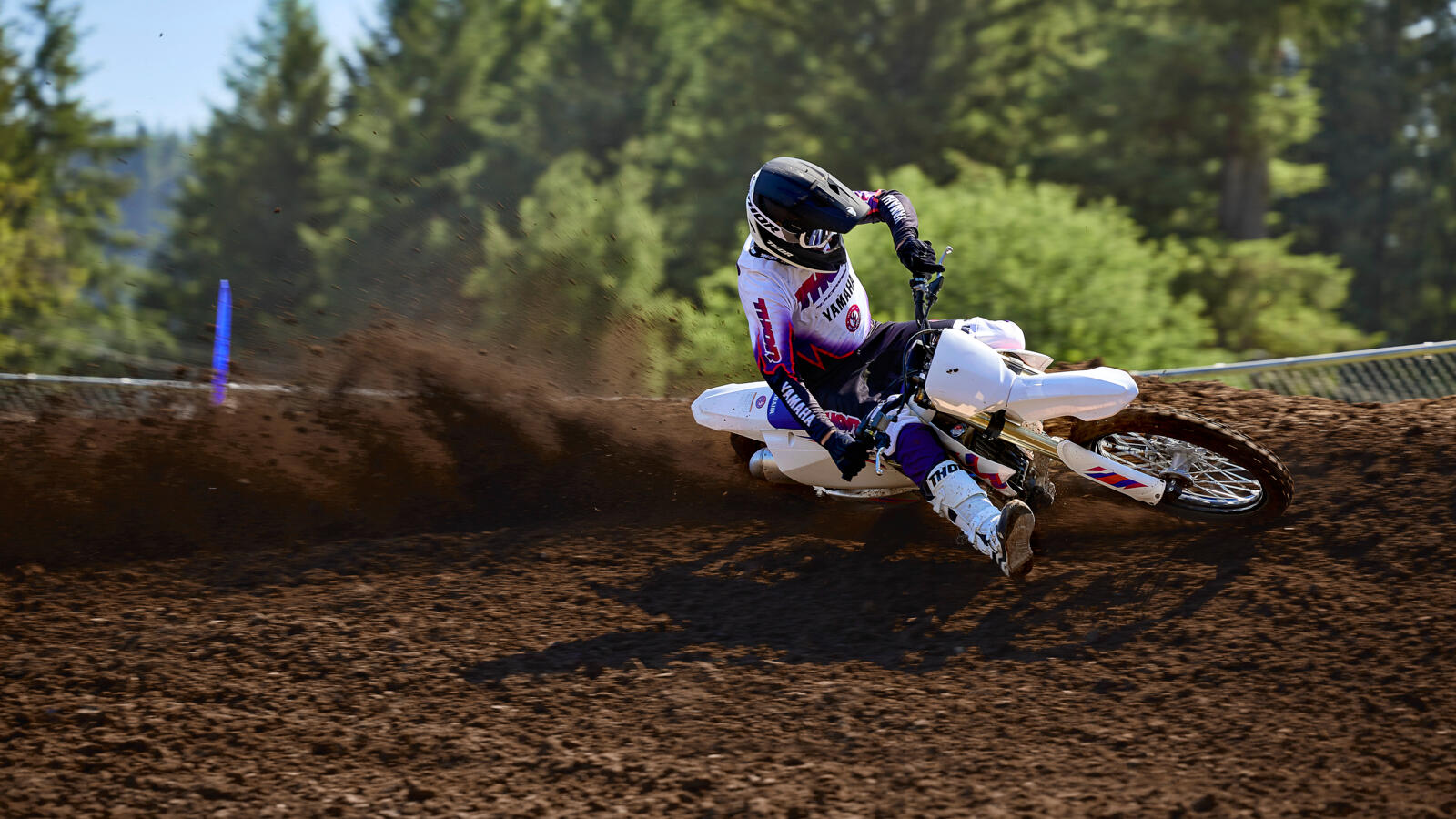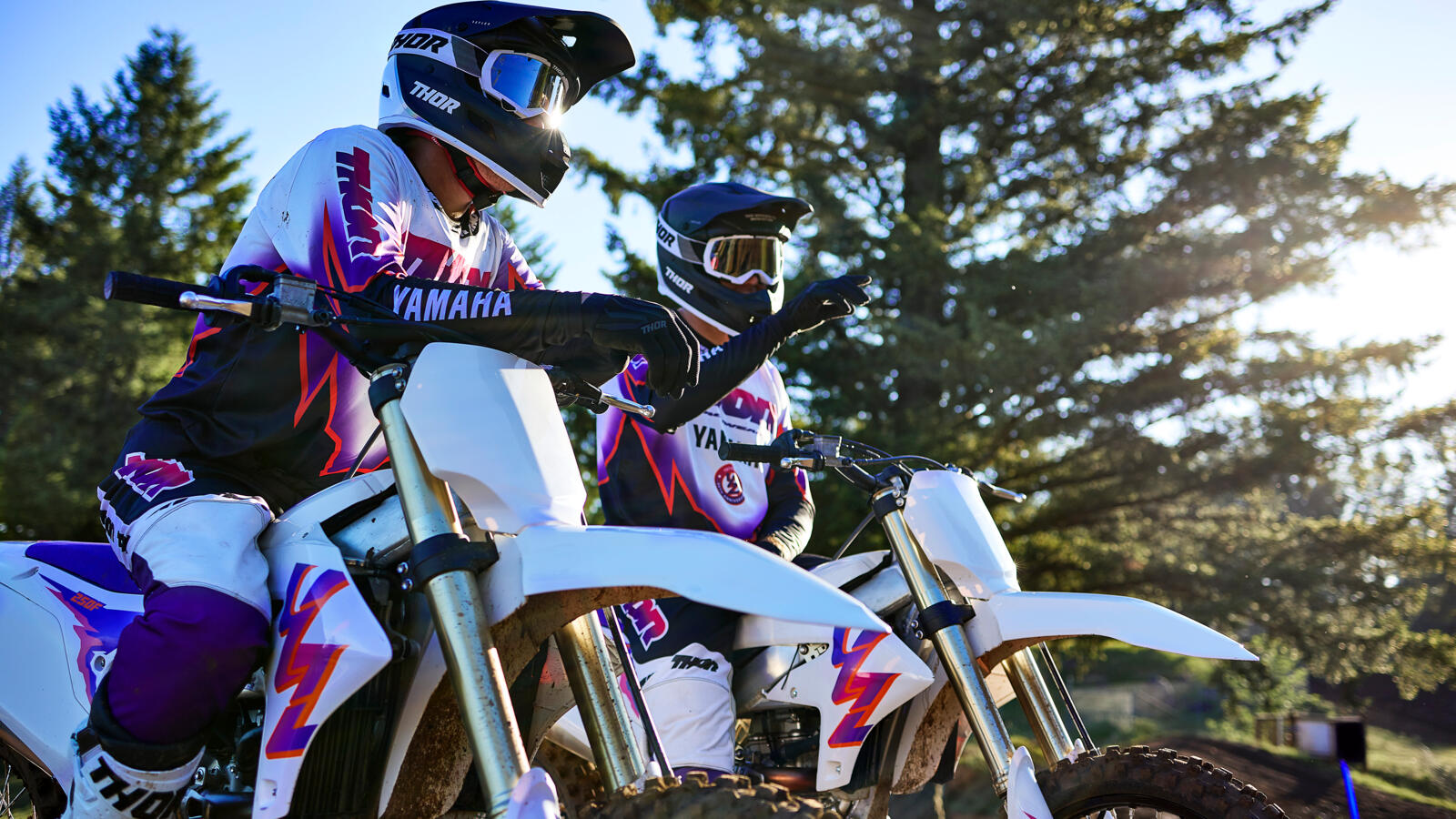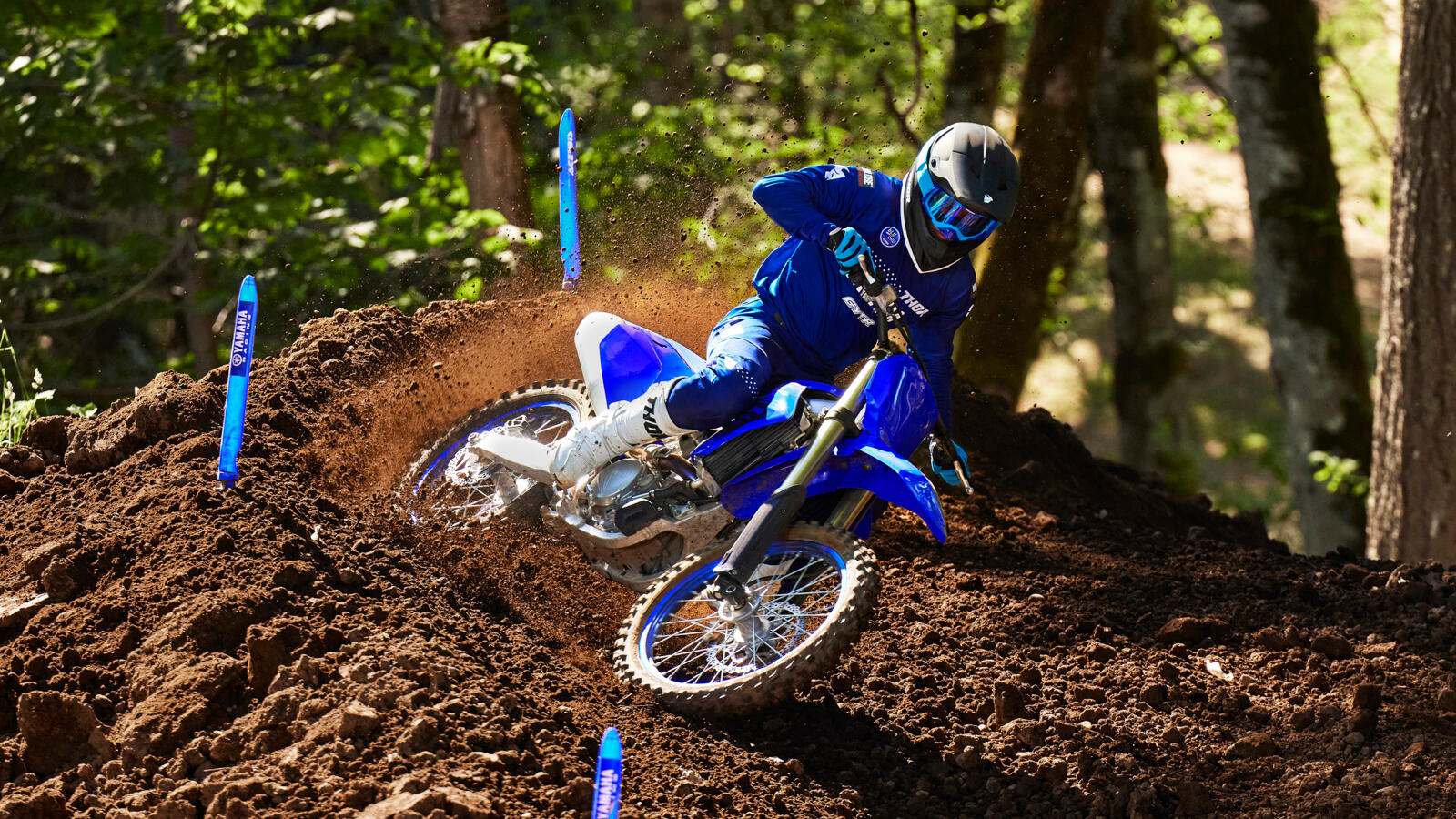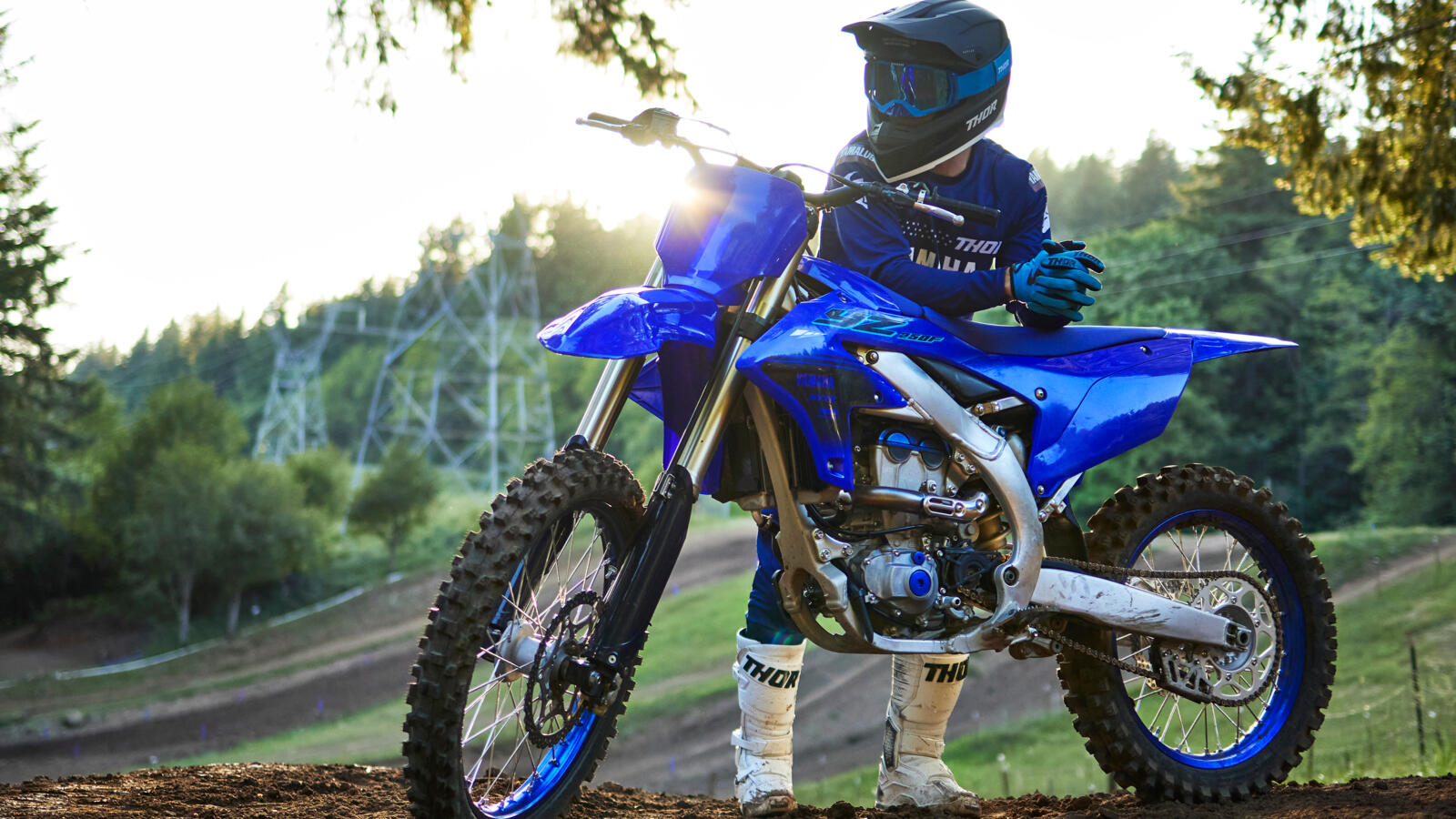 American Honda HRC unveils race teams ahead of 2024 season
Details here.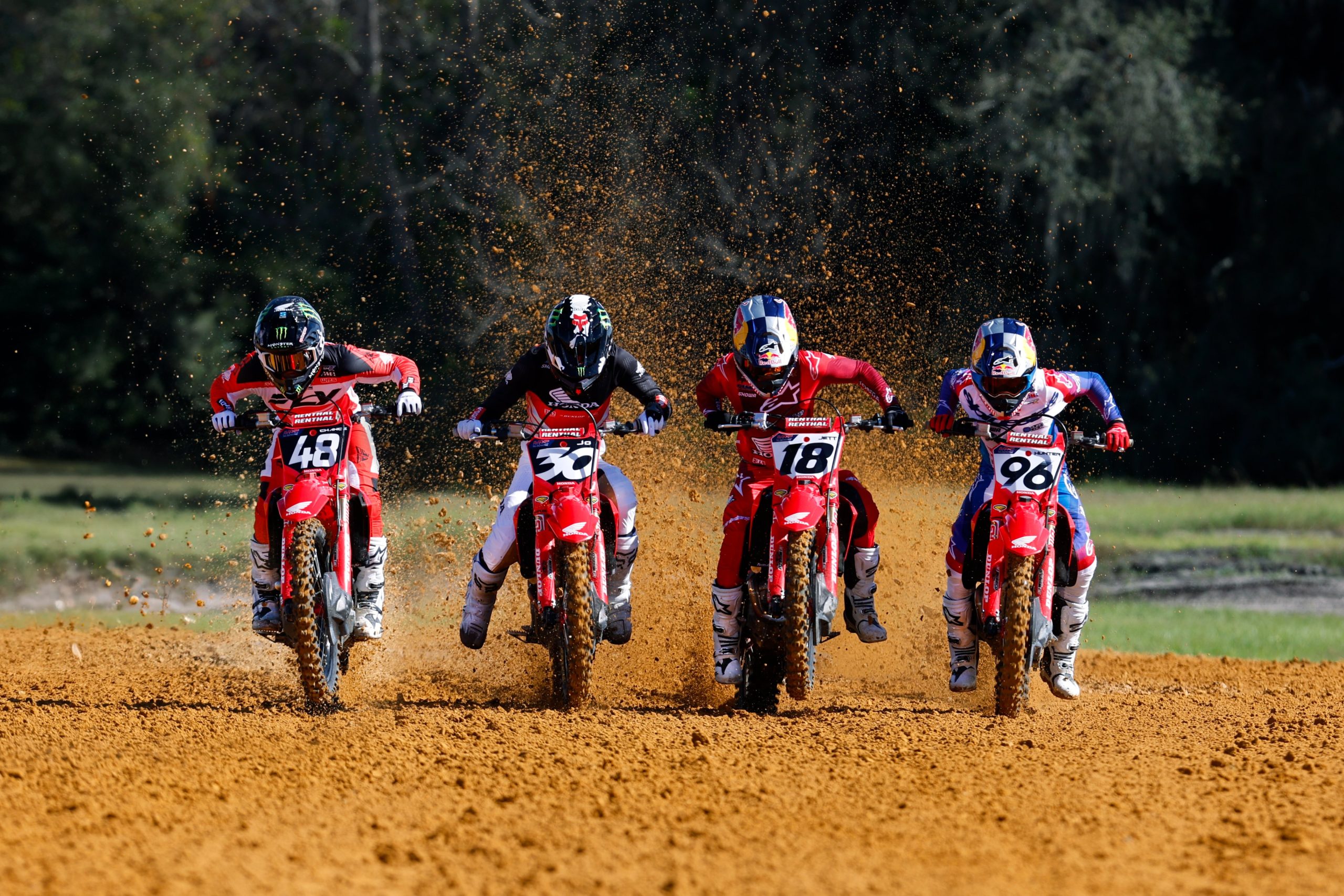 During a special event this evening, American Honda presented its race plans for the fast-approaching 2024 racing season. Held in the new Collection Hall and meeting space at the manufacturer's Torrance, California, campus, the event was attended by team sponsors and members of the media, and was highlighted by the factory Team Honda HRC lineup, including riders, managers and technicians. The factory squad is coming off a record-setting 2023 season that saw it take a record six professional AMA championships. In addition, an impressive list of Honda-supported teams was presented, including SmarTop/Bullfrog Spas/MotoConcepts Honda, SLR Honda, JCR Honda, Turner Racing Honda, Honda Off-Road Factory Racing and Raceco-USA Honda. Also present was Phoenix Racing Honda, celebrating the recent signing of two-time AMA Pro Motocross Champion Dylan Ferrandis, to campaign the premier class in AMA Supercross.
---
Words: Press Release | Lead Image: HRC Honda
---
Heading up Team Honda HRC is Jett Lawrence, who at 20 years old has already accumulated six AMA crowns, including three in 2023—the 250SX West title, the AMA Pro Motocross 450 championship and the inaugural SuperMotocross title. The 2024 season will be Jett's first campaigning the premier class indoors. Joining Jett aboard another factory CRF450RWE is his brother Hunter Lawrence, who last season earned the 250SX East and AMA Pro Motocross 250 crowns. As previously announced, Jo Shimoda takes Hunter's old spot aboard the team's CRF250R, along with returning racer Chance Hymas. The four-rider lineup is among the strongest ever fielded by the squad, which is intent on carrying its success forward into the coming season.
That confidence is thanks also in part to the return of top members within the team and crew, including manager Lars Lindstrom and 450 and 250 crew chiefs Grant Hutcheson and Jordan Troxell, respectively. Christien Ducharme is Jett Lawrence's mechanic, while Hunter's technician is Cameron Camera. Ben Griffith and Thomas Harris will serve as mechanics for Shimoda and Hymas, respectively.
The 17-round 2024 AMA Supercross season commences on January 6 in Anaheim, California, followed by the 11-round AMA Pro Motocross series and the three-round SuperMotocross Championship.
Brandon Wilson: Manager of Racing and Experiential Marketing
"While it's gratifying that we were able to get Team Honda HRC back on top where it belongs in 2023, this team's proud legacy wasn't built on a one-and-done philosophy; in fact, the recent success just makes us even more determined to keep it going in 2024. Fortunately, I think we have all the pieces needed to accomplish that: an incredibly talented rider roster, a capable crew, competitive machinery and valuable sponsors. And while of course the factory squad is the focus, I'm also very proud of the lineup of support teams we're fielding in various disciplines. I can't wait for the new season to get started."
Lars Lindstrom: Team Manager
"We just finished our 2024 season introduction for Team Honda HRC and the support teams. We've had an incredibly rigorous off-season compared to normal, with a lot of different events and travelling. Now it feels like this was kind of the last thing on the agenda before Anaheim. Everyone worked extremely hard to make this event happen, but we planned well and it went off without a hitch. I'm really proud of the whole team, and the riders for being troopers—especially Jett and Hunter after coming from the Honda Racing Thanks Day in Japan. Now it's all about dialling in the bikes, getting trucks ready and preparing for the first race. I'm super-excited for the season coming and really stoked to have these guys on the team right now. Our team atmosphere last year was great, and it's even better now. I feel like we're going to have an incredible vibe all year."
Love what we do? Please read this article as we try to raise £30,000.
Jason Thomas on Ferrandis and Barcia heading into the 2024 AMA Supercross Season
Listen now.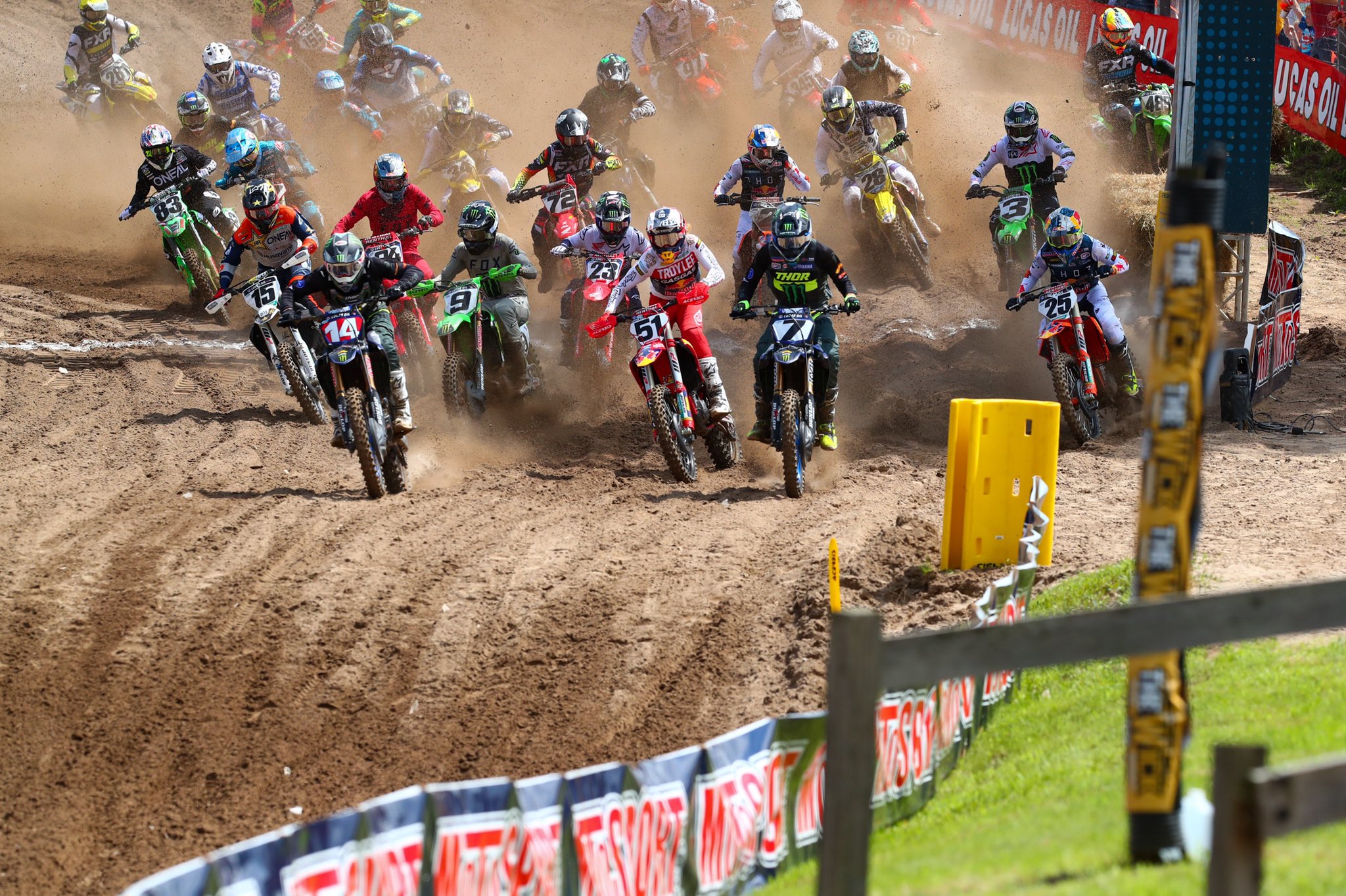 Rockstar Energy Husqvarna eager for success in 2024
Get set.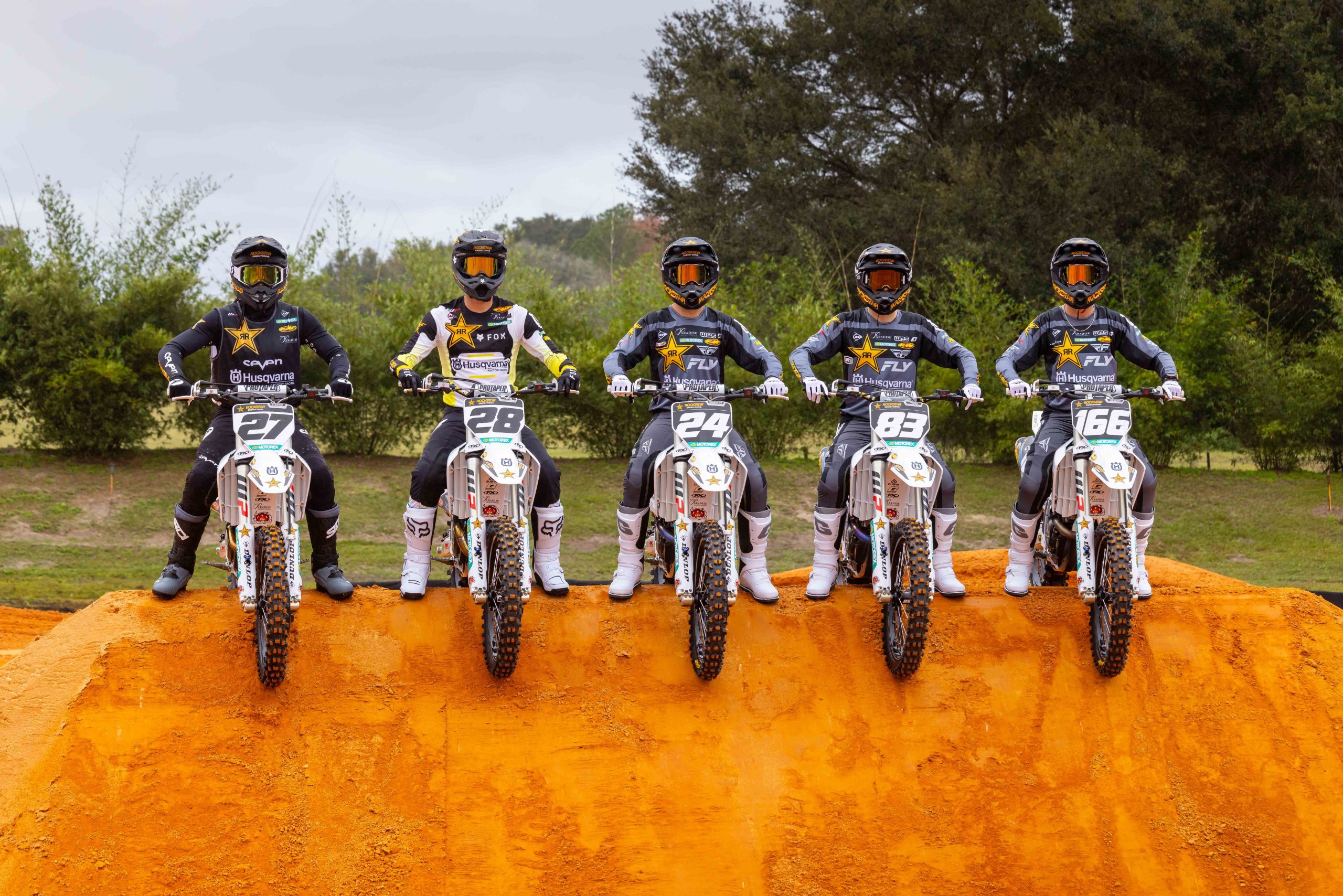 An expanded five-rider Rockstar Energy Husqvarna Factory Racing Team will take centre stage when the 2024 SuperMotocross World Championship (SMX) season commences with the AMA Supercross Championship season-opener at Anaheim on Saturday, January 6, led by 450SX duo Malcolm Stewart and Christian Craig, alongside 250SX contenders RJ Hampshire, Guillem Farres and Casey Cochran.
---
Words: Press Release | Lead Image: Husqvarna
---
The Nathan Ramsey-managed official Husqvarna Motorcycles U.S. team will be equipped with the Husqvarna FC 450 Rockstar Edition and the Husqvarna FC 250 Rockstar Edition, forming a strong foundation for all five riders to build upon as the gates drop on what is a highly anticipated new season.
In addition to the on-track action, Rockstar Energy Drink has renewed its commitment as title sponsor of the Rockstar Energy Husqvarna Factory Racing Team in a multi-year commitment, which will span the entire 31-race SMX series. The team will contest 17 rounds of AMA Supercross, 11 rounds in the AMA Pro Motocross Championship, and a three-round, post-season SMX Finals series.
"We're incredibly excited to extend our partnership with Husqvarna Motorcycles. Over the past 10 years, the relationship with the Rockstar Energy Husqvarna Factory Racing Team has been more than just a sponsorship and we're looking forward to continuing to grow together, said Jennifer Kalban, Senior Motorsports Marketing Manager, PepsiCo North America. "The team is as strong as it's ever been and the 2024 season should be an exciting one."
Each step of that journey will be documented in Season 3 of the Grit and Grind docuseries, which will continue to be broadcast on the Husqvarna Motorcycles YouTube channel in 2024. A collaboration between Rockstar Energy and Husqvarna Motorcycles, it will once again provide an all-access insight into the season of Stewart, Craig, Hampshire, Farres, and Cochran.
Rockstar Energy Husqvarna Factory Racing Team Manager, Nathan Ramsey, is confident that all five riders will be competitive across next year's SMX series, determined to iron out any kinks that have proven costly in the past and to ensure that all riders can consistently deliver strong results in 2024.
"2024 is looking good for us, the guys are having a really good off-season, and we are working hard to be ready for the season," explained Ramsey. "I think that ultimately, we're going to come out swinging and avoid the major ups and downs and ride it out as steady as possible and put our Rockstar Energy Husqvarna team riders up front. We have looked a lot at things that have cost us or possibly pushed us out of championship hopes in the past, and I think we have highlighted a few of those areas and we are all – the team, the crew, the riders, everyone – committed to correcting those areas and hopefully it works and pays off, because if they are corrected, I think we're in the hunt, for sure."
Making a welcome return to Rockstar Energy Husqvarna Factory Racing will be Stewart, the 31-year-old who was unfortunately sidelined in the early stages of last season and is in line to pick up where he left off almost 12 months ago. The fan favourite finished a career-high third in the 450SX standings in 2022, now excited to get back behind the gates in a bid to rebuild his form in a competitive environment.
"The focus for 2024 is honestly just to get back out there and get my feet wet again," said Stewart. "2023 was a pretty short-lived year for me, it was kind of more for me to get back going and to finish what I started last year. I was looking really good, A1 was going very well, we had one little incident and we won a heat race, so we had some big flashes, but it just ended too quickly. This is part of racing and things happen, but I have had a really good recovery so far, and training has been going well this off-season with a good group of guys that I'm surrounded with. Everyone has been positive through the whole recovery and I'm glad I locked myself in for another two more years! I really want to win next year and I'm looking forward to getting back into the bunch with the team for the upcoming season."
Entering his second year with Rockstar Energy Husqvarna Factory Racing, Craig was also affected by injury in 2023 but was able to return and represent Team USA at the FIM Motocross of Nations (MXoN) in September. At 32, Craig has the desire to establish himself toward the front of the premier class and has been enjoying the pre-season to date.
"I'm feeling pretty good entering another year with the team, so I'm more comfortable, learning everyone around me, and obviously learning the bike more with more seat time," commented Craig. "I'm coming off a pretty serious injury, so just trying to build back up from that and we're kind of in the middle of boot camp right now. I am excited for the new year, I need to put in some results, so am very focused and driven for this one. This past season was a big learning year for me, so this time I know what to expect with the training program, riding program, and what the team brings – I need to step up and try to be upfront as much as possible."
As one of the most experienced riders in the 250 Class, RJ Hampshire has his sights firmly set on achieving title success in the new year. He was runner-up in 250SX West last year and raced to third position in the inaugural 250 SMX standings, now motivated to capture a first-career championship with Rockstar Energy Husqvarna Factory Racing.
"My goal is to definitely try and get a championship," Hampshire stated. "We've been close the last two years in a row, so I'll just come into the season, take it race-by-race, and build from where were last year. The team has worked really hard to make the bike as good as possible, and there are a lot of improvements already. We were in a good spot last season, so if we can be a bit better this year, I definitely think we can get it done. Supercross was massive for me because I had seven podiums in seven years and then last year I had eight in total, so that was a really big step in my career. The next step is to get the red plate, so that is the goal going into the season. The team has been awesome, there is nowhere else I would rather be, and I just renewed my deal for two more years – it just goes to show how much I believe in this team and how much I believe in myself, because we've grown a lot together. They believe in me a lot to go out there and perform also, and I definitely think that this year will be another big step in our relationship."
For Farres, the chance to join Rockstar Energy Husqvarna sees him preparing for his maiden 250SX campaign, in which the 20-year-old Spanish revelation is looking to develop important Supercross experience during the upcoming season, before turning his attention outdoors.
"The transition to the Husqvarna FC 250 and the Rockstar Energy Husqvarna team has been really good," Farres said. "This is my first time ever here in Clermont, Florida, training and first time in California. So far, so good. Everyone has been really welcoming on the team, I've been having a good time, and I'm excited for the 2024 season. It's going to be my rookie season in Supercross, so I am going to focus on staying healthy, being at every round, and improving every day with every lap. I've never raced in a stadium before, so I'm sure it's going to be something new and I'm going to be a little nervous, but hopefully it gets better after the first round."
Exciting teenage prospect Cochran has graduated to the professional ranks with Rockstar Energy Husqvarna full-time for 2024, the 17-year-old looking to build upon the Supercross Futures AMA National Championship that he won in 2023, while learning his craft as a professional in the sport.
"It's my first official pro season, so I'm looking forward to getting out there with the big guys and mixing it up, getting good results," Cochran commented. "Nothing too extravagant so far, but my goal is to get used to the whole program. It's a super-cool opportunity because we have worked our whole lives for this deal, this contract, to be on a factory team, so I am super-excited to be here and have a great team around me and ready to get to work. I have always personally liked Supercross better than outdoors, so I am excited to race indoors. I raced Futures last year and that was a good experience, so the more indoors, the better!"
Love what we do? Please read this article as we try to raise £30,000.