Scottish Motocross Championship Round 2 – Conrad Mewse joins the fray!
Full rundown from a stacked field at Drumclog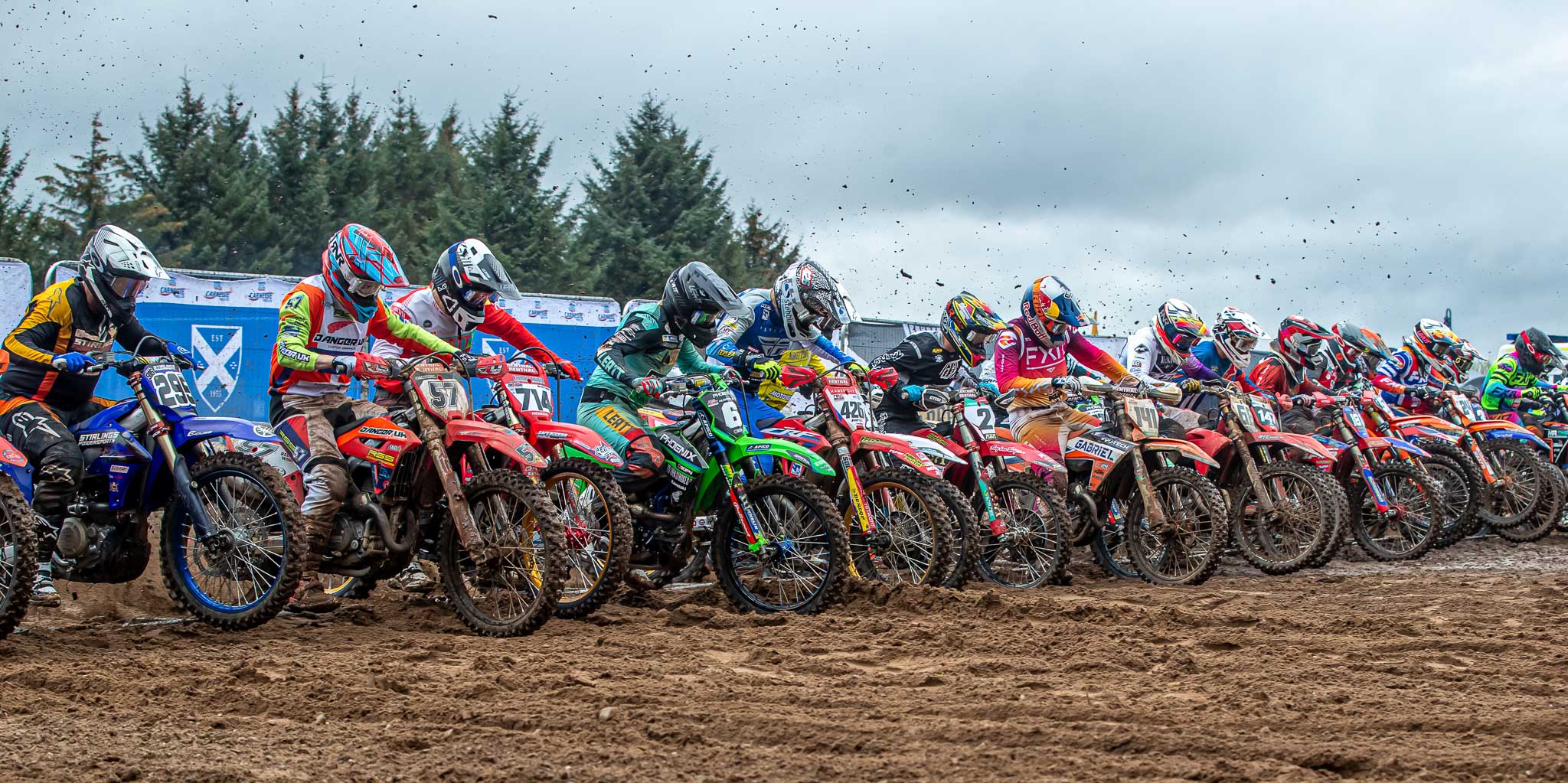 The Scottish Motocross Championship held its second round at the weekend of April the 29th & 30th at Drumclog Motocross Track near Glasgow, attracting a brilliant entry and moving the series from strength to strength.
Words & Images: Mad Max Media
With the season underway, Johnny Douglas Hamilton and his team took the lessons from the opening round at Tain and built on that. If there wasn't already enough to do, a change of track with two weeks to go was a big ask but of course, the challenge was accepted and the meeting went down a storm, literally! The Ayrshire weather tried its best to put a dampener on the proceedings but when there are championships to fight for and the biggest prize money in the country, there is no stopping the hard-core racers or the fans who turned out in considerable numbers to cheer on their heroes. Stuart Hogg and Tommi McMillan-Grant who run the Drumclog track have worked extremely hard to get it back to a going concern and JDH put in some hard graft to take it to the next level. The series has lit up motocross in Scotland and attracted some top names in British Motocross to make the journey North and do battle. As ever, the Irish riders continue their support and made the journey across the water in numbers.
Saturday 29th April
Auto's
Shirlaws – KTM Aberdeen continue their support of the youngster's class and there were good numbers on the line. The track was tailored to suit the riders and parents who supervise the racing and it gave the Auto's a fantastic opportunity to race the big track. Considering the conditions, the riders battled through and made some exciting racing for the crowd. Although Aiden Anton looked like he meant business in qualifying by being 3s faster than Jack Quinn, It was Quinn that would run out overall winner as the pair shared race wins. Erik Miller had a spirited ride as he was the best of the rest and rounded off the podium places.
65's
FXR are the sponsors for this thrilling class and the young lads never disappoint. Irish rider Ethan Gawley showed off his sand track riding skills by winning the first two races, but he didn't score towards the championship. This meant that Lyall Rutherford was rewarded with top points for the class. Rutherford pushed Gawley hard and the pair were untouchable. Alex Fraser finished behind Rutherford with a solid second and Harris Curran, who has made great progress this year took the final podium place.
85's SW/BW
CI Sport have sponsored the most hard fought series of the championship. With a large number of entries, the classes have been split for 2023.
SW
Robbie Scott set his sights on Malachi Allan but couldn't match his time in qualifying. It was a dominating performance from Allan as he showed he was untouchable in all three races. He won easily by over 20+ seconds in each race. Scott would have a lone ride in second as Alfie Lawrie did his utmost to hold off the charging pack even with goggle issues in every race.
BW
Lewis Spratt had a great ride at Drumclog. He increased his overall winning times from 30s in the first race to nearly a minute in the last race. The rest of the pack served up some great racing with Jaden Anderson showing he could keep his cool under pressure and take a much deserved runner up spot. "Team Hutch" rider Joshua Hutchinson grabbed the top three by pushing Jaden all the way and celebrated with a second place in the final race. It was a solid podium for him and showed "Team Hutch" certainly have strength in depth.
Rookies 125/250
Never a dull moment when the Youth / Rookies are on track and the racing was the highlight of the day. With two mixed classes in the one race (250/125) it was dramatic at times watching them battle for supremacy in each class. Lennox Dickinson looked in control in all three races as he staved off the threat from Jack Fletcher, slightly increasing his win each time. Fletcher had his work cut out to keep Ryan Waggott behind him in each race even though they were racing different classes. You could see there was still the drive to beat each other. The 250F class saw Dickinson and Fletcher joined on the podium by Ryan Lowes who had pushed hard all day and relished the Drumclog dirt. In the 125 class, Ryan Waggott won easily ahead of Louis Perrin-Brown and Ryan McKinney.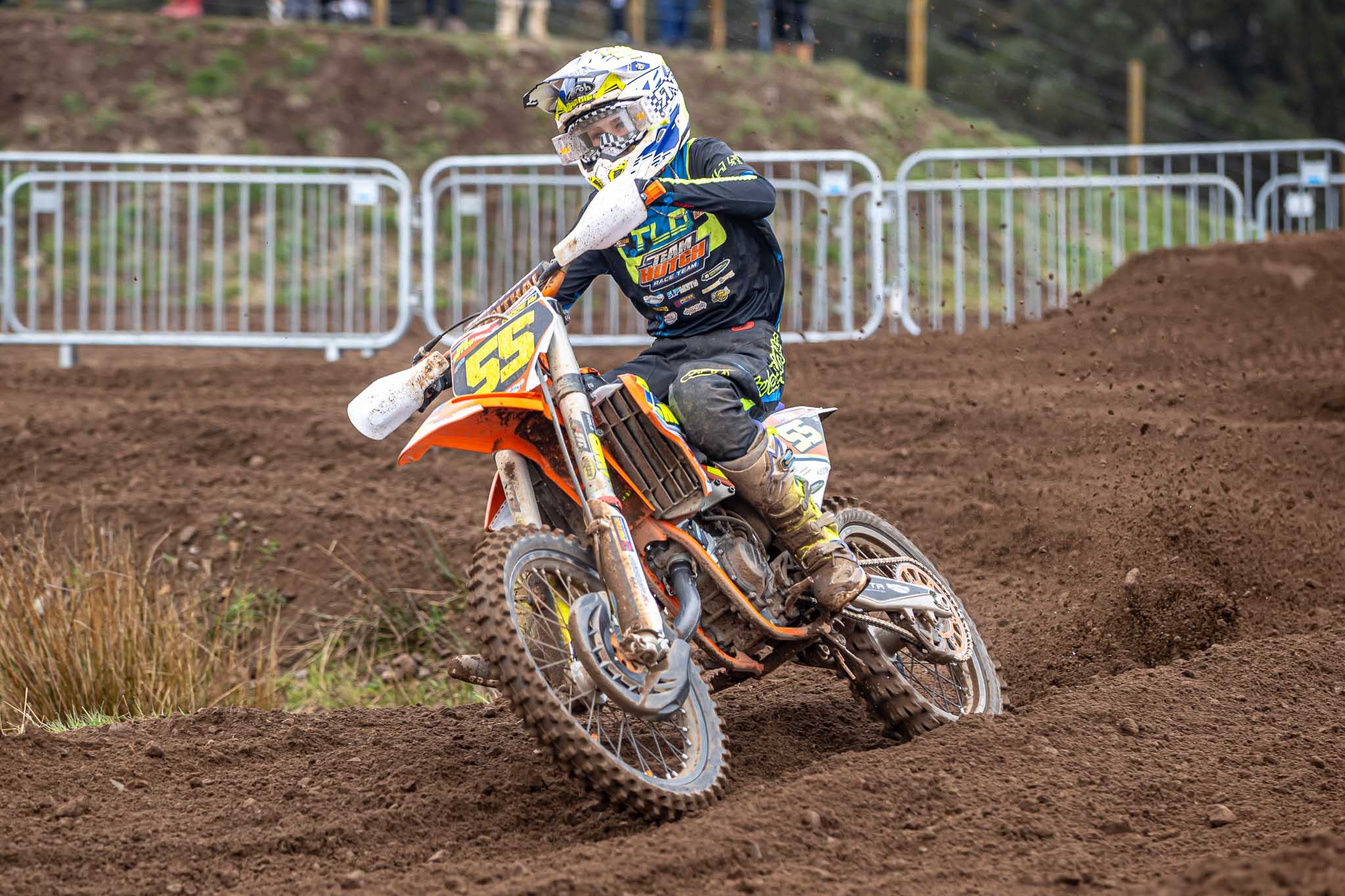 2 Stroke Open
Another exciting group that has a spilt class, Veteran rider Lewis Farrow still has plenty of fire in his belly as he would win the 150 class. Claire Winthrop continues to ride motocross in the ski offseason as she utilises her downhill skiing endurance to race. Jonathon Young enjoyed a podium place for his efforts with a last minute entry.
The 2 Stroke Open was won easily by another Hutchinson. This time it was Daniel, the very fast rider checked out in each race by over a minute. Pulling big whips for fun, he looked like he was loving the track. Kyle Peel was virtually unchallenged in second with Toby Lightbown a distant third.
Adult Support
Rounding out the racing on day one, there was some hard fought racing through out the field. Up front, Tristan Purdon and Billy MacKenzie battled it out in the first two races with the multiple MX1/MX2 South African Champion coming out on top. Billy Mac would sit out the third race as Purdon dominated. The support race gave some of the MX1 and MX2 riders the chance to bed themselves in for the Sunday and Richard McKeown showed his class coming behind MacKenzie in two races. Josh McCorkell also had a couple of great results and Jack Bradbury was rewarded for his efforts with a second place in the last race. Steven Rennie also looked good coming back after an injury last season.
Sunday 30th April
Vets Over 40s, 50s, and 60s
One of the biggest classes of the day, the popular Vets race served up some great close racing. In the O40's, Mikey Graham was pipped at the post in the first race by Niall McAuley as the Geordie missed the last lap flag and thought he still had another lap to stay ahead of the fast Irishman. McAuley showed he was the one to beat with all three race wins. Jamie Black did his best to overcome Graham but a creditable second and third in two races was not enough as Graham was just too good.
The O50's had a familiar feel to it as hole-shot specialist Gordon 'Montana' Morrison kept Morton Hannah off the top spot. Brian Fraser coasted to a comfortable third place using his experience racing down south to fend off the rest of the pack.
Ian Wilson fought hard against his peers in the younger classes to show there's still plenty left in the old tank as the O60 rider has plans to retain his World Vet Championship later this year in California.
Adult C
Logan Adsley would have his work cut out to retain the red plate from Tain. Alex Mowat looked determined to upset the form with a third and second but after a tough first race, Adsley looked comfortable as the day progressed. Daniel McDonald grabbed a third in race three and it was enough to secure the final podium spot.
Adult B
The stacked class was wide open and up for grabs. It was Scott Paterson that would end up on top. Matty Fry's first race win would be the highlight of his day as Paterson breezed the other two. Fry would do enough to stay ahead of Jake Hall as the frantic racing ramped up the excitement for the crowd.
MX1 / MX2 Combined Race
Another packed line up for the Scottish Motocross Championship. The allure of racing this great event had tempted one of the best riders in the UK. Conrad Mewse returned to Scotland for the first time since he raced Arenacross in Aberdeen earlier in the year. He told me he was spoiled in Aberdeen with the massive indoor event and the pits being on carpet. No such luxury in Ayrshire but the "dreich" weather did not put him off.
MX2 Safe Access Highland Ltd
Carlton Husband would enjoy another big pay day in Scotland. His two race wins would be enough to keep Brad Anderson at bay. Brad admitted he was not fully prepped at Tain, but he was not there just to make up the numbers. He pushed Husband all the way. Lewis Hall made a welcome return to Scotland with his new Fantic. What a rip from his two-stroke bike as he looked refreshed after a lay off from racing. Daniel Hutchinson's impressive riding on the Saturday was almost matched on Sunday as he secured an overall fourth. James Barker looked possessed at times ragging his bike round the track but it was great to see Kyle McNicol back on track as he continues his recovery from his serious accident. He never looked out of shape and the speed is coming back.
MX1 Carnegie Fuels
John Adamson set the pace in qualifying, but Conrad Mewse had other ideas. Mewse used the qualifying session to suss out the track and it did not take him long to get to grips with it. Adamson would push Mewse hard all day and was ready to capitalise on any mistakes, but Mewse looked effortless riding round the track. The third race would test Conrad to the max. He suffered a front tyre puncture on lap 2. Adamson caught him up and passed him easily as the English rider showed expert control managing to ride the track with such a huge disadvantage. Talking with him after the race, he tried to keep the front wheel in the air as much as possible and not lose the tyre off the rim. This was enough for the overall but not enough to wipe the cheeky grin from Adamson's face as the pair fist bumped each other after the finish line. Triston Purdon had used his Adult Support races' practice to good effect. After swapping results with Shaun Simpson in races 1 and 2, Simpson had a minor off in race three which ultimately cost him the final podium place. Shaun dropped 14 places but rode hard to recover and secure the overall fourth. Most of the riders would resume the battles they had in Tain. MacKenzie, Edwards, Rutherford and Tony Craig would all have their moments. Craig ran in third in the last race before fading and Jay Hague finally completed three races after suffering at Tain. His overall fifth place showed he's on the right road. Brad Todd had to jump on his spare bike to salvage any kind of form with a fourth place in the last race. The busy crowd were treated to two days of thrilling racing. From Auto's to MX1, the riders gave their all in some challenging conditions.
The Drumclog track was not impacted by the weather and even after some real hard fought races, it still looked in fantastic condition. The Scottish Championship sponsorship banners, from Dyce Carriers, Site Sealants, Safe Access Highland, Shirlaws Aberdeen, FXR, CTi, ACTiPH and AMD made for a very impressive sight.
The race series continues to grow and will move on to the deep sand of Doune Motocross June 3rd (Youth) and 10th (Adult).
Inside Moto Show – Episode 2 with Jamie Buckingham
Jamie Buckingham from Leatt, talks us through his action packed 4 years.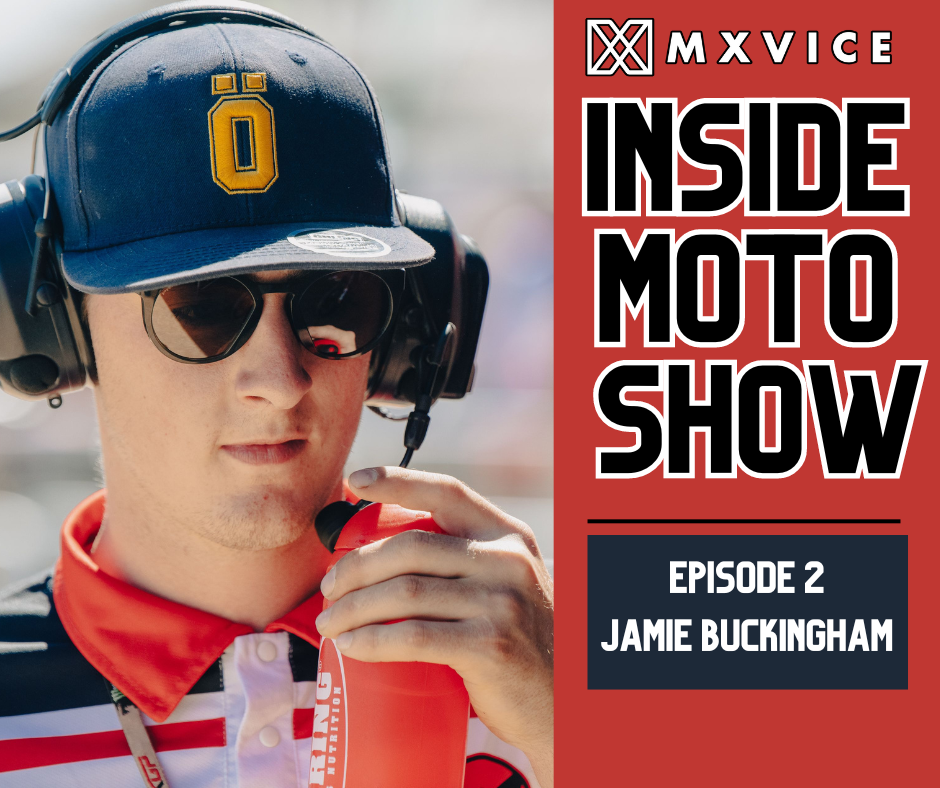 The Inside Moto Show returns this week with a popular figure in the MXGP pits. Jamie Buckingham talks us through his fast-tracked accent to working with Leatt in their marketing and athlete division. From helping out friends for free at Enduro GP to helping organise and maintain MXGP riders with the JWR Race team, it's been an action-packed four years, and we break it down in 60 minutes.
If you are wondering how to break into the Motocross and Motorcycle Industry, there are some fantastic examples from Jamie on making opportunities happen.
Entry Lists: AX Fest
See here.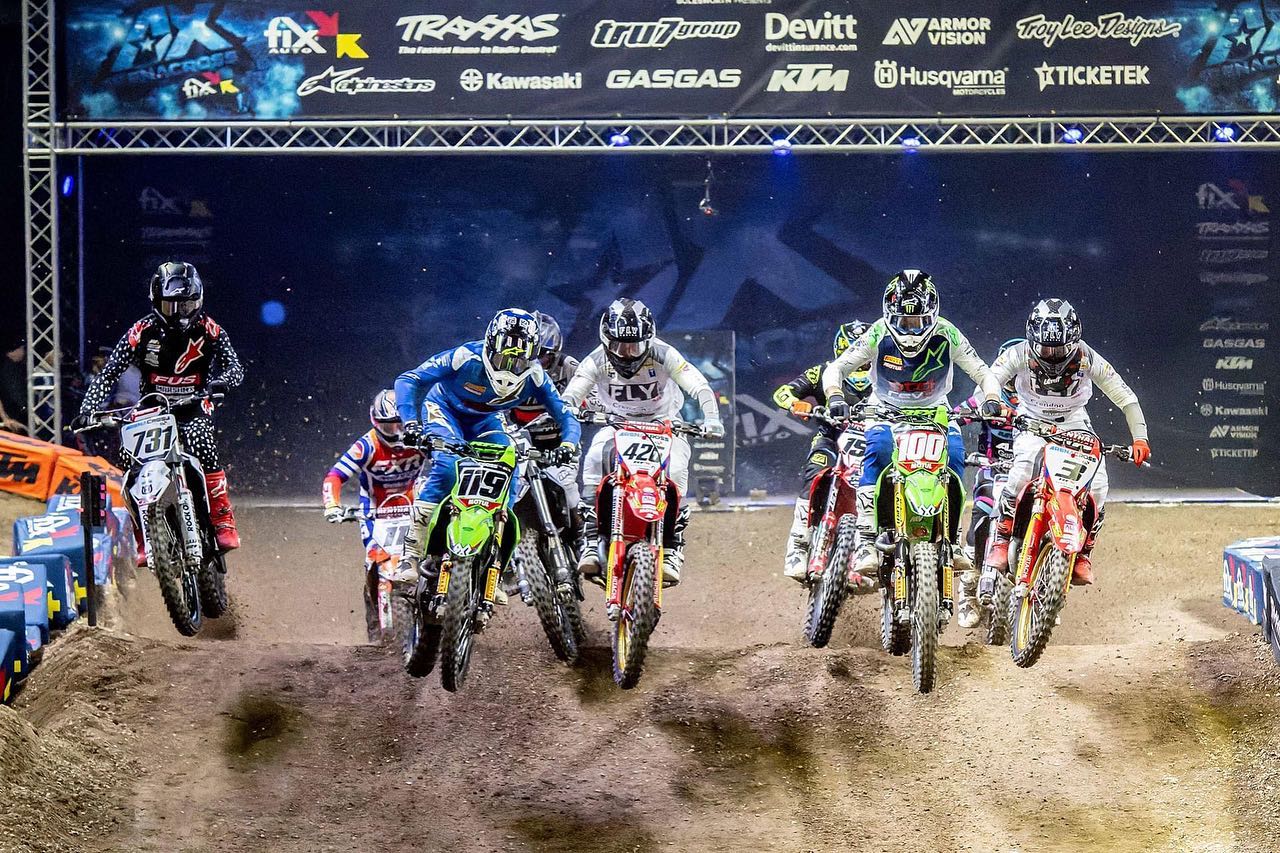 Check out who's on the entry lists for the AX Fest this weekend, as the likes of Tommy Searle, Conrad Mewse, Arnaud Tonus on a Stark, Adam Sterry, Billy Bolt and Jonny Walker will be in action.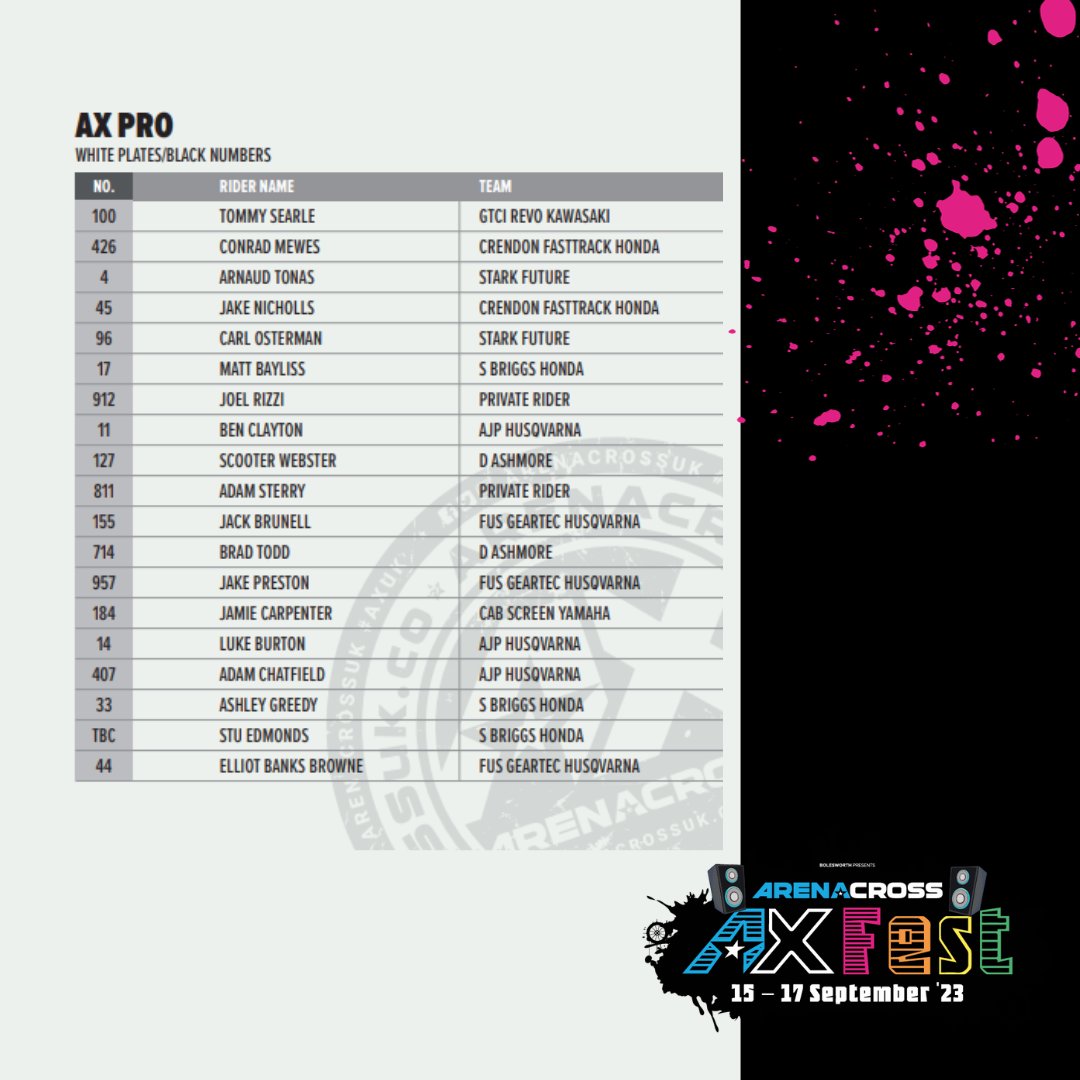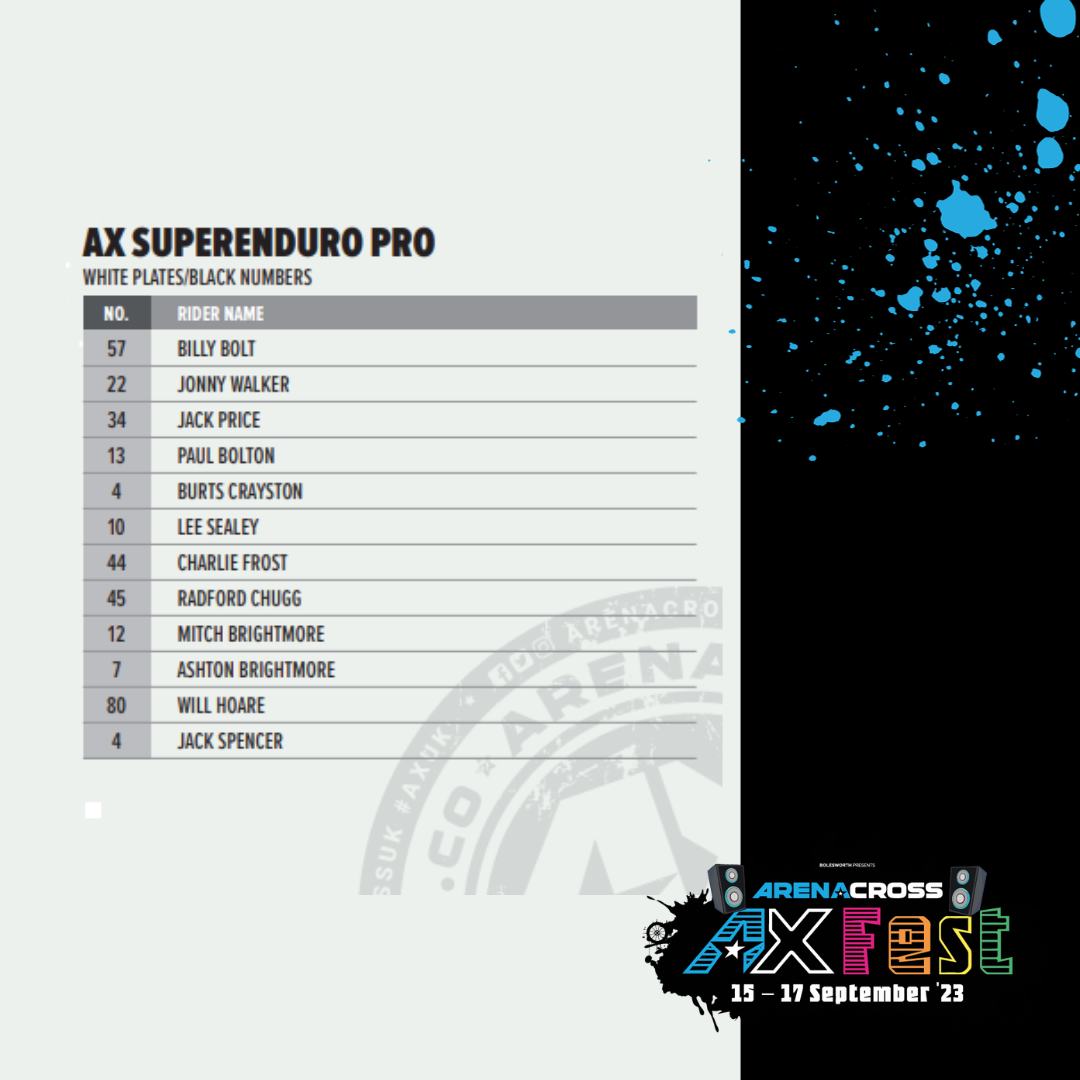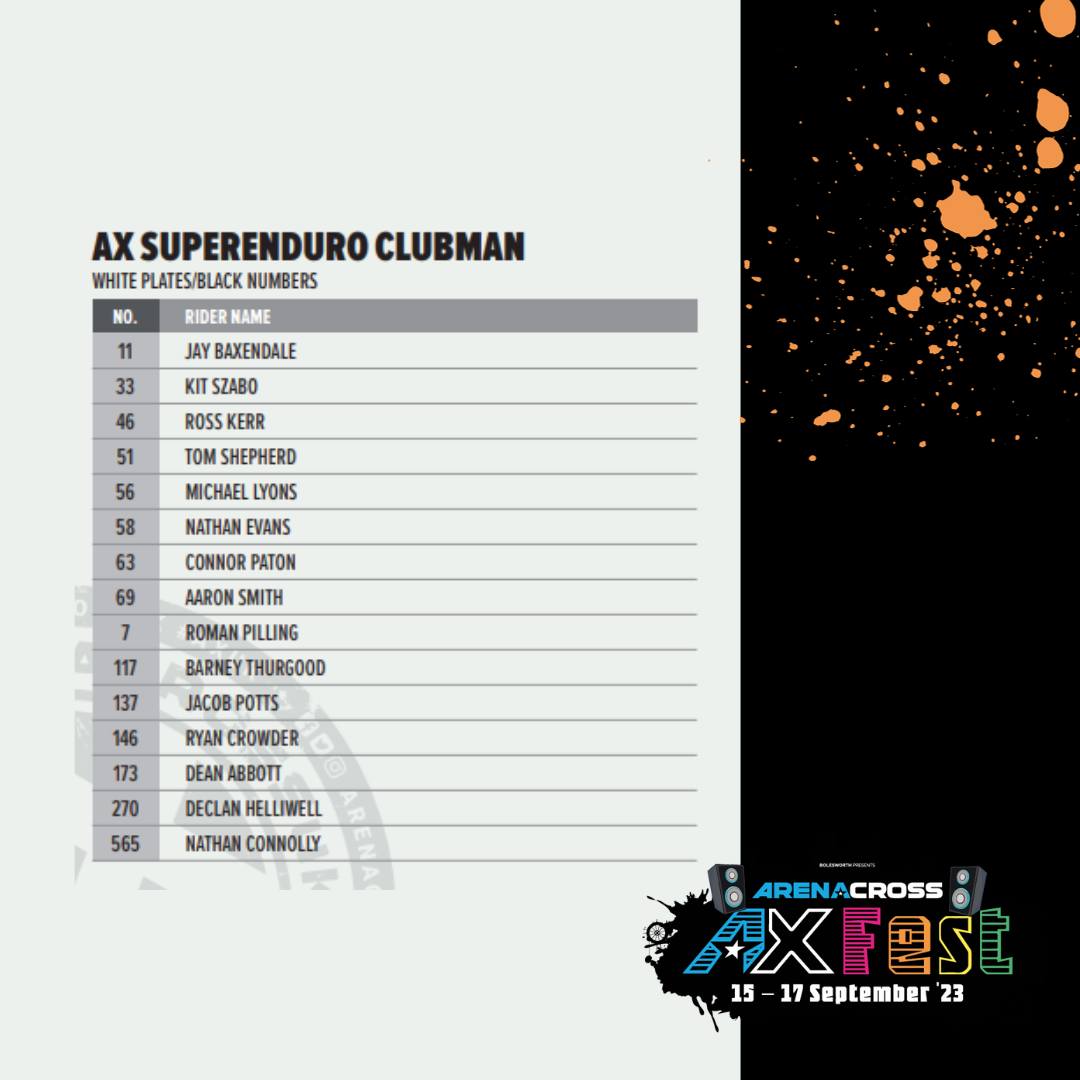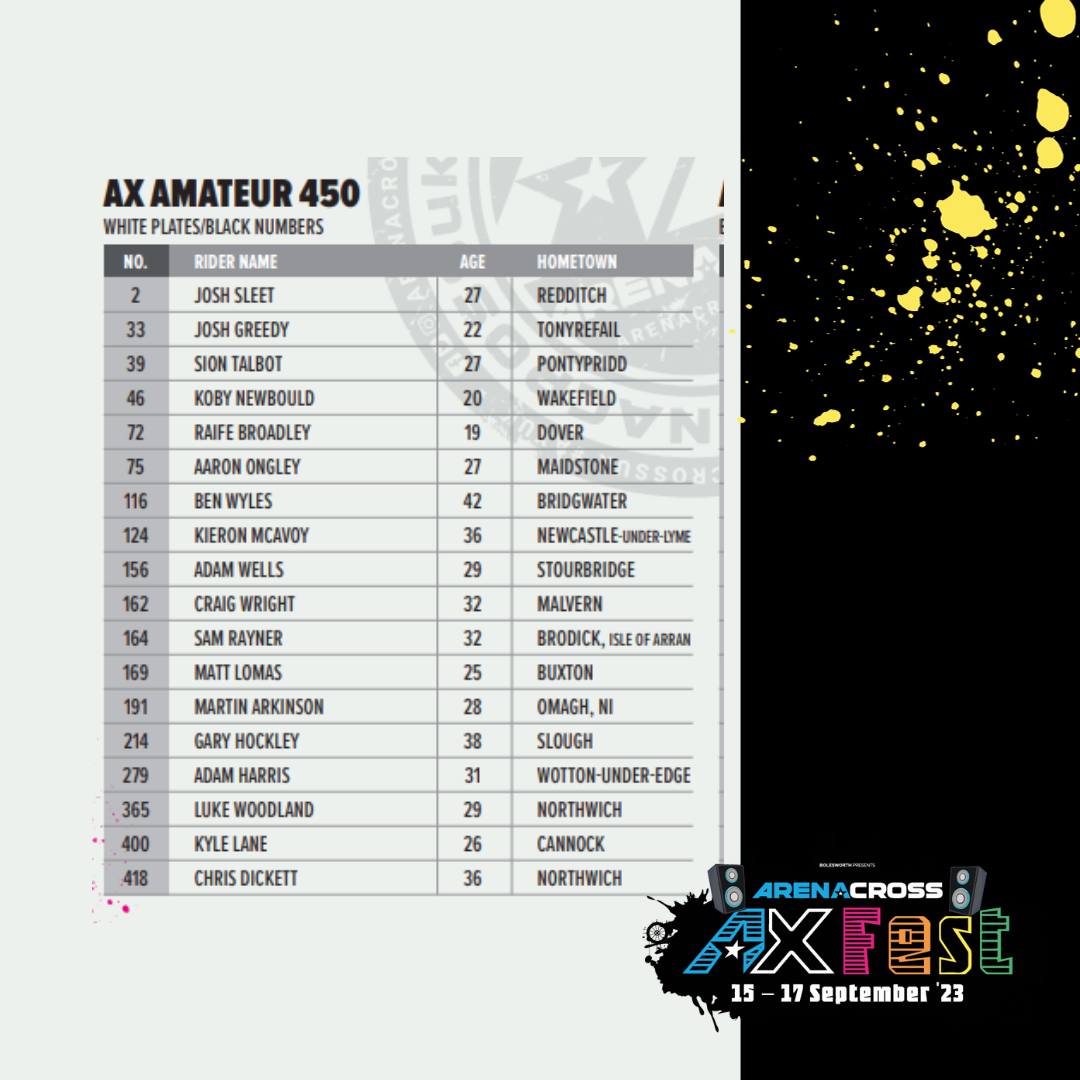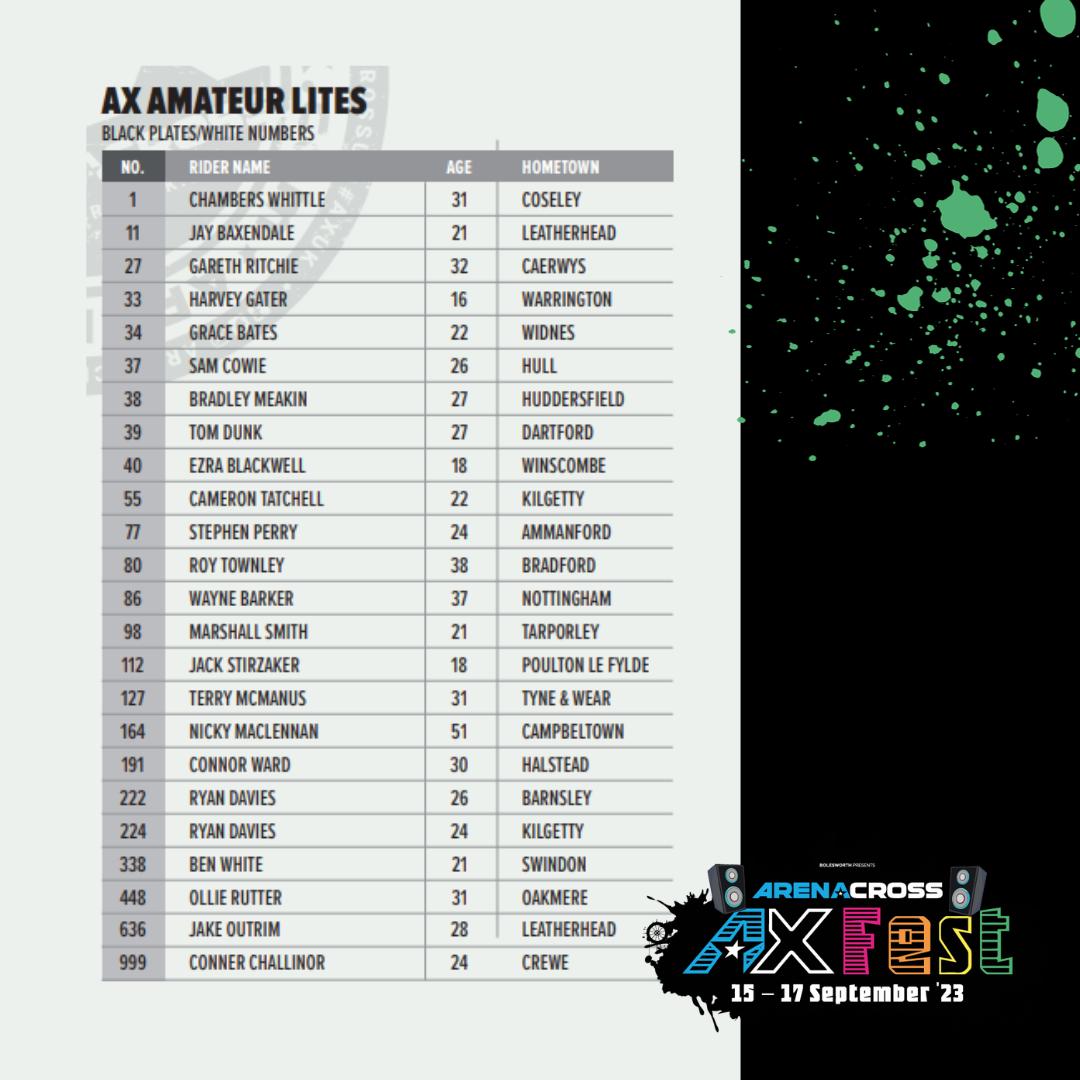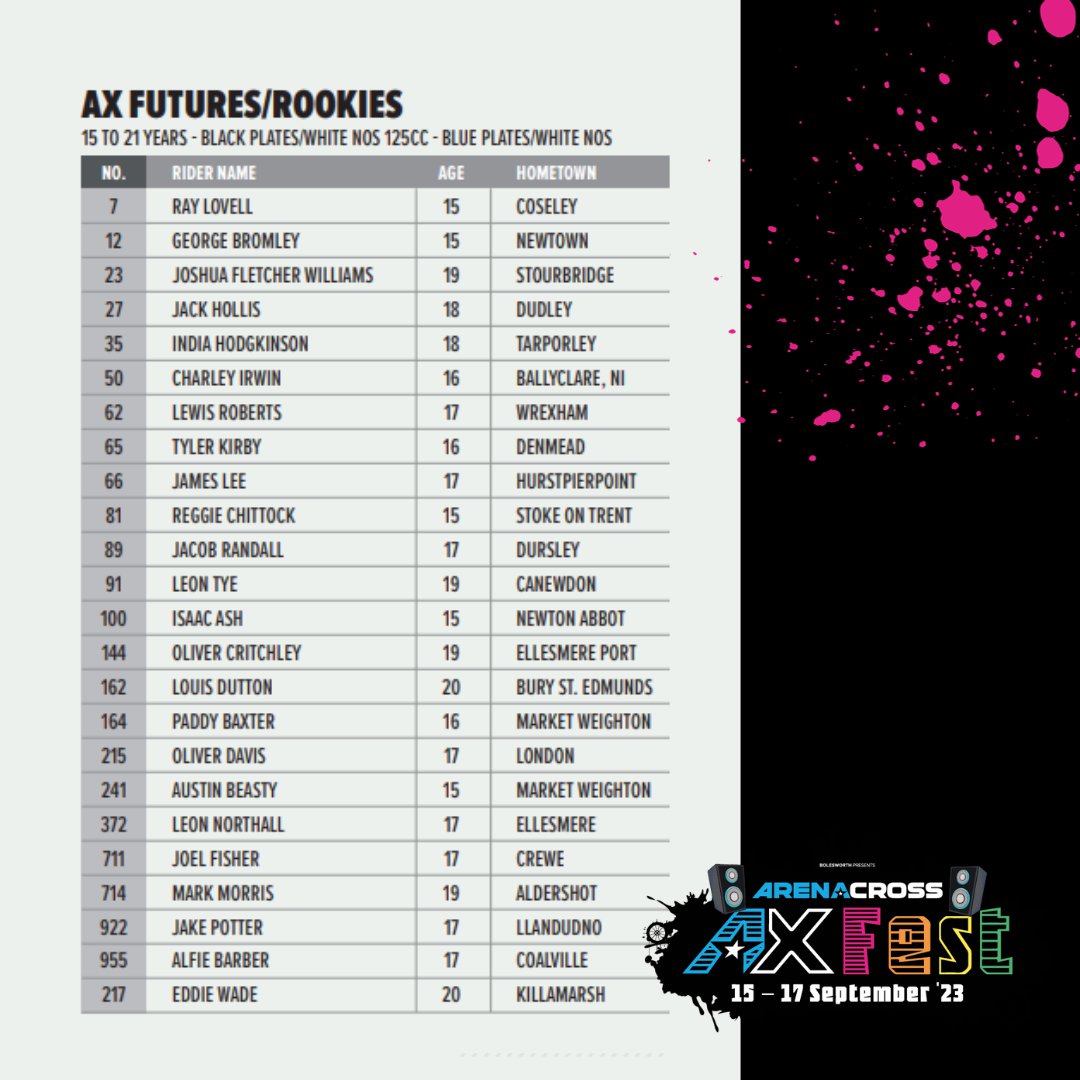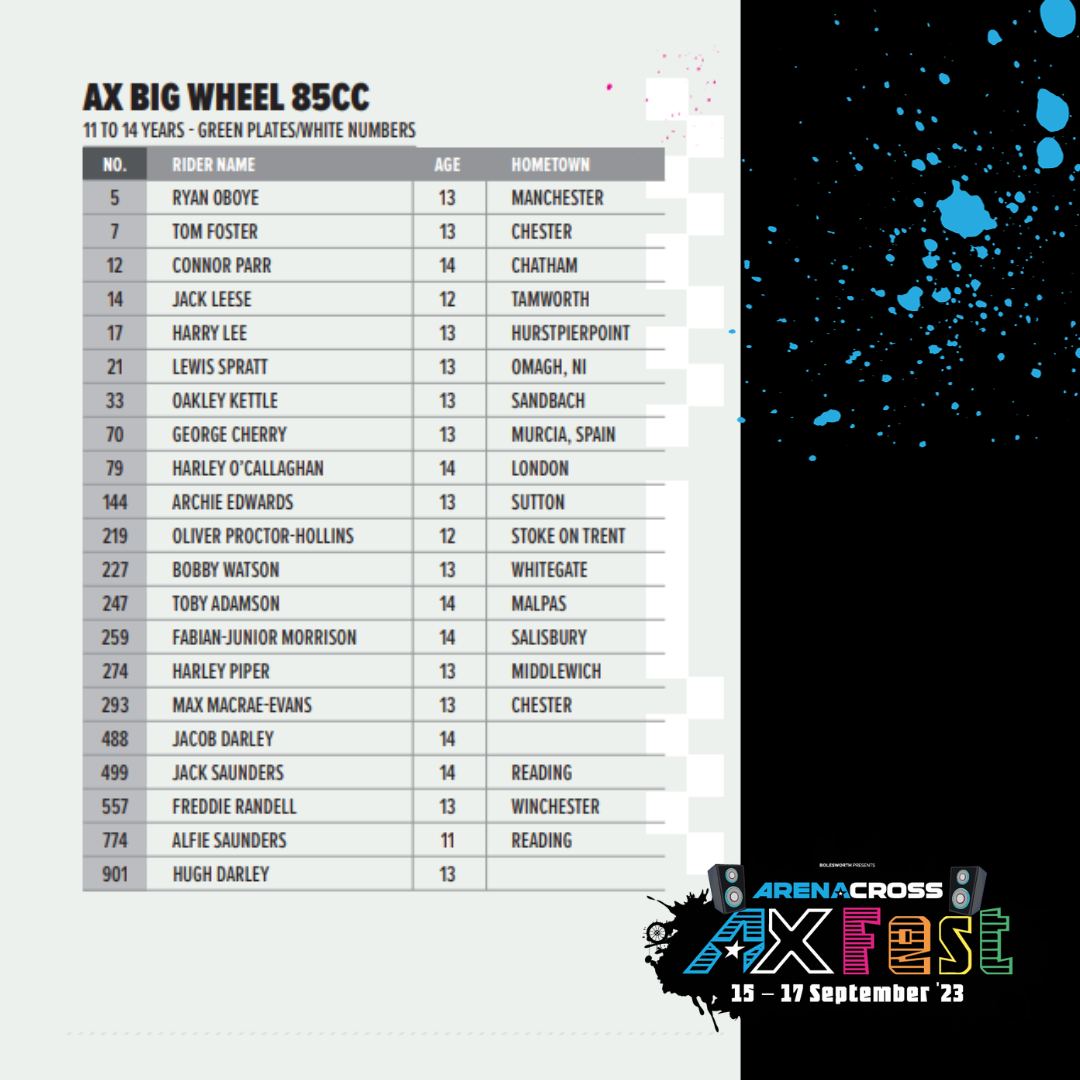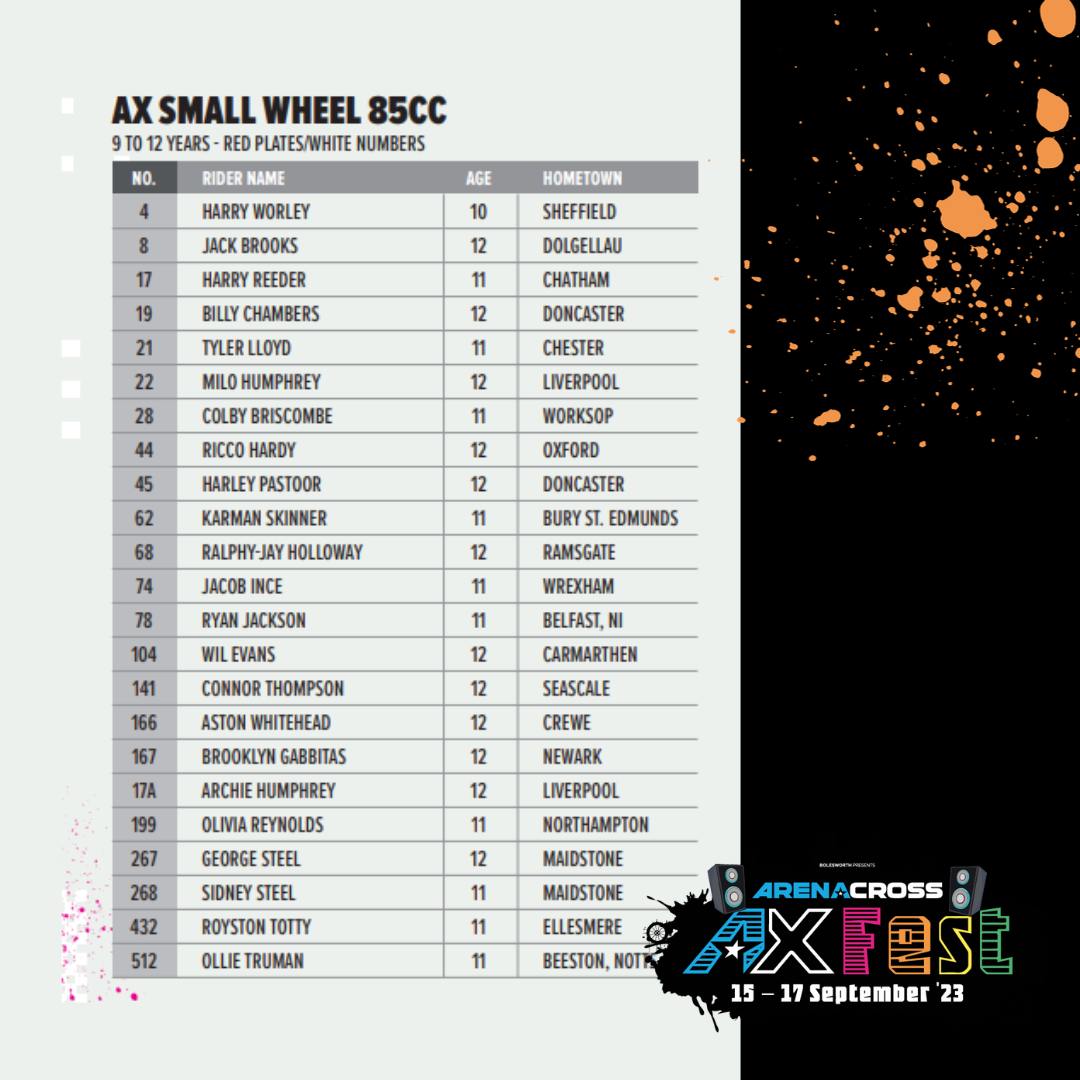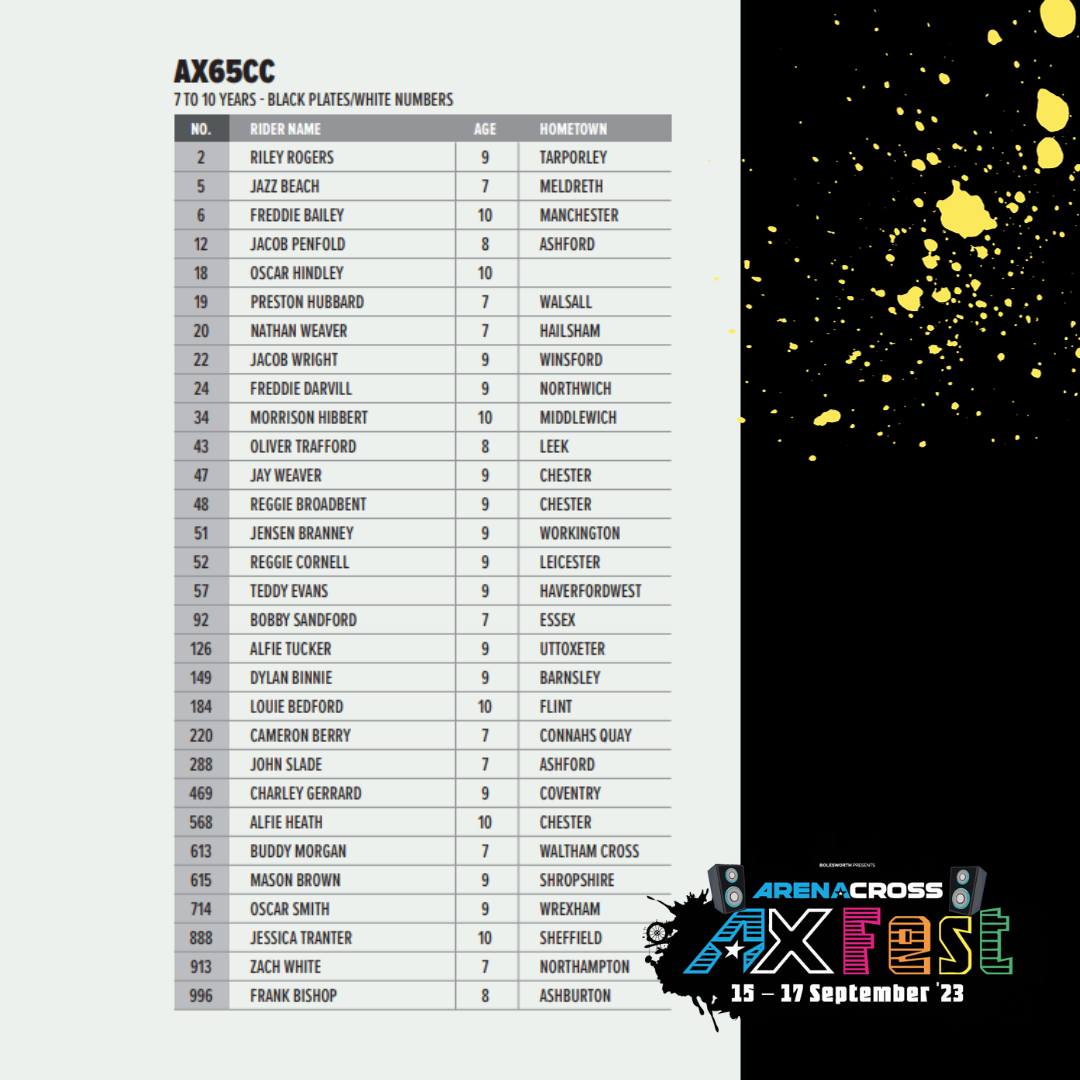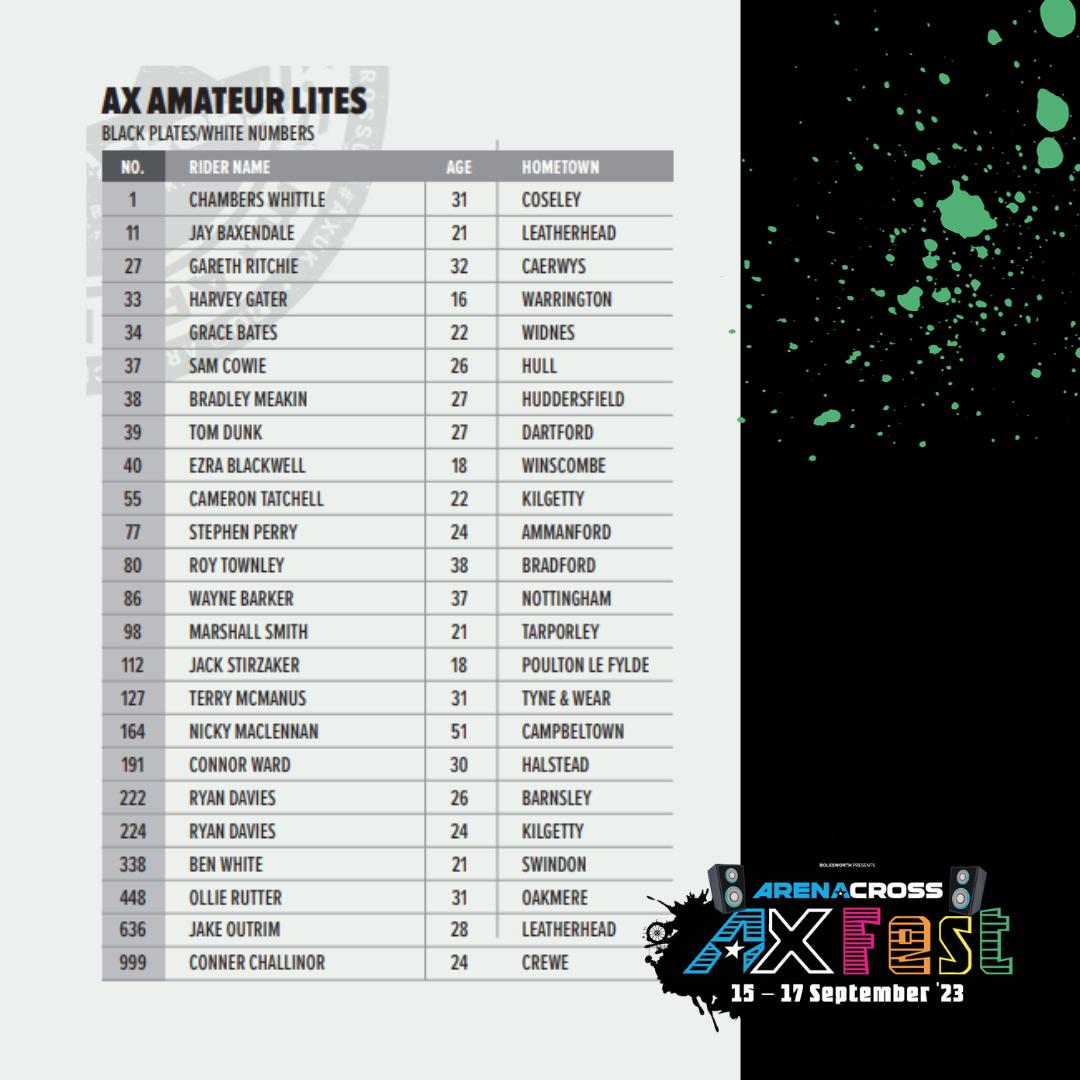 Lead Image: AX Fest
Love what we do? Please read this article as we try to raise £30,000.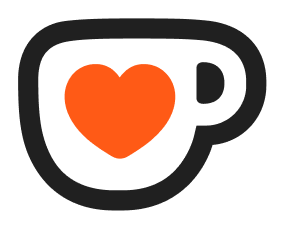 Support MX Vice on Ko-fi
The MX Vice Show Episode #143 with Isak Gifting
Listen now.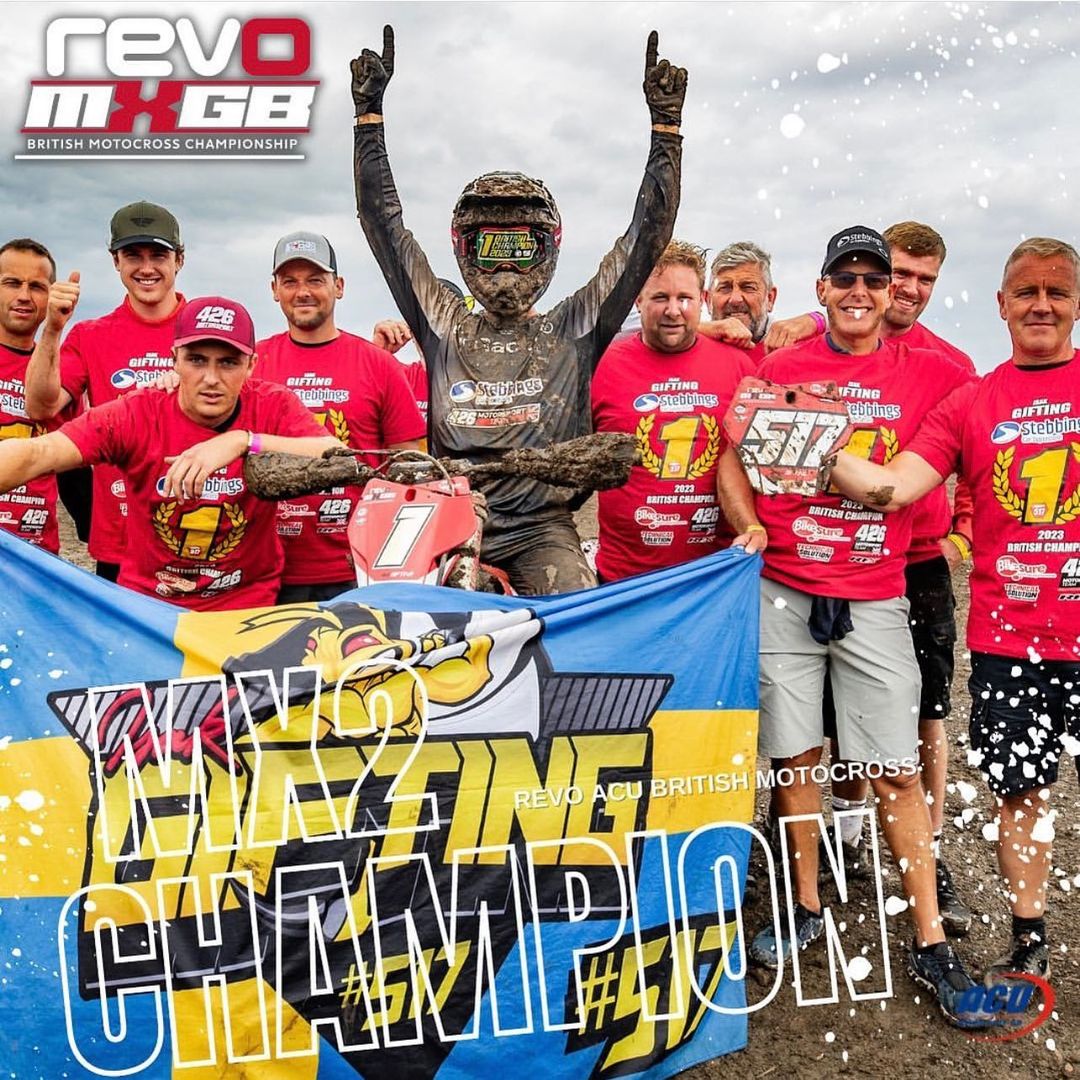 In the latest MX Vice Show, Swedish MX2 maestro Isak Gifting talks to Ed Stratmann about winning the British Championship, his challenging season so far, living in Paris, racing MX2 and the British, the state of play in Swedish motocross, his amazing program and much more.
The MX Vice Show is as always available to listen to on Spotify, iTunes, SoundCloud, Stitcher and Google Play. Thanks to Parts Europe, Scott, Acerbis, Fly Racing, AS3 Performance, ARMA nutrition and Even Strokes for their support of The MX Vice Show. If you would like to become a part of the show, don't hesitate to get in touch.
Lead Image: Revo ACU British MX Championship/Isak Gifting
Love what we do? Please read this article as we try to raise £30,000.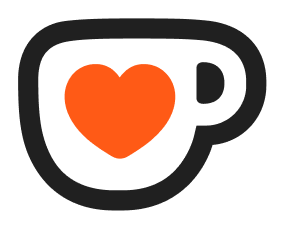 Support MX Vice on Ko-fi