Revision: MXGP of Belgium
Flick through the MXGP history books.
The Grand Prix of Belgium, round fifteen of the FIM Motocross World Championship, strikes fear into the hearts of most. The bottomless sand of Lommel has given some riders a lot in recent years. However, on the other hand, it has taken so much away from some. There is no doubt that will also occur when the Grand Prix contingent roll into the facility this weekend.
It is hardly surprising that Red Bull KTM have been dominant at Lommel. The Belgian circuit landed on the calendar for the first time back in 2008 and Jonathan Barragan immediately put them on the top of the podium, thanks to a victory in the second moto, and since then just one other manufacturer has beaten them to the top step in the premier class. Suzuki won with Ken De Dycker in 2009 and then Kevin Strijbos delivered another victory in 2016. Suzuki have only won a single moto at the venue though, despite that success, as De Dycker went only won a single moto that year and then Strijbos recorded a brace of thirds en route to his triumph three years ago.
Husqvarna (Max Nagl in 2016) and Honda (Marc de Reuver in 2008 and Tim Gajser in 2016) have also stole premier-class moto wins at Lommel but failed to put one of their riders on the top step of the podium. More manufacturers have enjoyed some success in the MX2 division, even though Max Anstie is the only non-KTM rider to stand atop the Belgian box in that class. Anstie won with Yamaha in 2014, Kawasaki in 2015 and Husqvarna in 2016. The impressive three-year run makes him the winningest MX2 rider at this particular Grand Prix. Jorge Prado will not be able to match that number, even if he wins this weekend, as that victory last year was his first at Lommel.
Now, most will immediately question that Max Anstie is the winningest MX2 rider at Lommel and presume that Jeffrey Herlings holds that title. It is not a crazy theory, seeing as Herlings is so great in the sand, but he has actually only raced at this track once in the last four years. The various injuries that beset him during his time as an MX2 rider always occurred around the time of Lommel and, with that in mind, he has not spent a ton of time behind a starting gate at this particular track. Last year was the first time that he had raced a Grand Prix there since 2011 and, unsurprisingly, he won.
The power-sapping sand does prompt surprises and there are two that really stand out. Gert Krestinov won the first MX2 Grand Prix at Lommel, first of all, with an eighth and a first. Had he scored thirty-eight points, which was the total that he had on that day, at Loket last weekend, then he would have been fourth overall. A scorecard like that does not typically give a rider a win! The same could be said about Kevin Strijbos, who took what will probably end up being his final victory with a brace of thirds in 2016. Consistency is rewarded in conditions such as this, as it is a trait that is particularly hard to master when the track deteriorates so rapidly with each lap that passes.
Heading into this weekend's Grand Prix of Belgium, most would presume that Jeffrey Herlings will claim his third overall victory at Lommel and second in the premier division. It seems that most believe Jorge Prado is the best MX2 rider in these conditions as well. It is worth noting, however, that Pauls Jonass was the first-moto winner a year ago. A crash in the first turn in moto two was what stopped him from making a serious run at the overall victory.
Previous Winners: MXGP at Lommel

2008

Jonathan Barragan

2009

Ken De Dycker

2010

Antonio Cairoli

2011

Antonio Cairoli

2014

Antonio Cairoli

2015

Shaun Simpson

2016

Kevin Strijbos

2017

Jeffrey Herlings
Manufacturer Wins: MXGP at Lommel

2008

KTM

2009

Suzuki

2010

KTM

2011

KTM

2014

KTM

2015

KTM

2016

Suzuki

2017

KTM
Previous Winners: MX2 at Lommel

2008

Gert Krestinov

2009

Marvin Musquin

2010

Ken Roczen

2011

Jeffrey Herlings

2014

Max Anstie

2015

Max Anstie

2016

Max Anstie

2017

Jorge Prado
Manufacturer Wins: MX2 at Lommel

2008

KTM

2009

KTM

2010

KTM

2011

KTM

2014

Yamaha

2015

Kawasaki

2016

Husqvarna

2017

KTM
Words: Lewis Phillips | Lead Image: KTM Images/Ray Archer
Benoit Paturel extends De Baets MXGP deal
See here.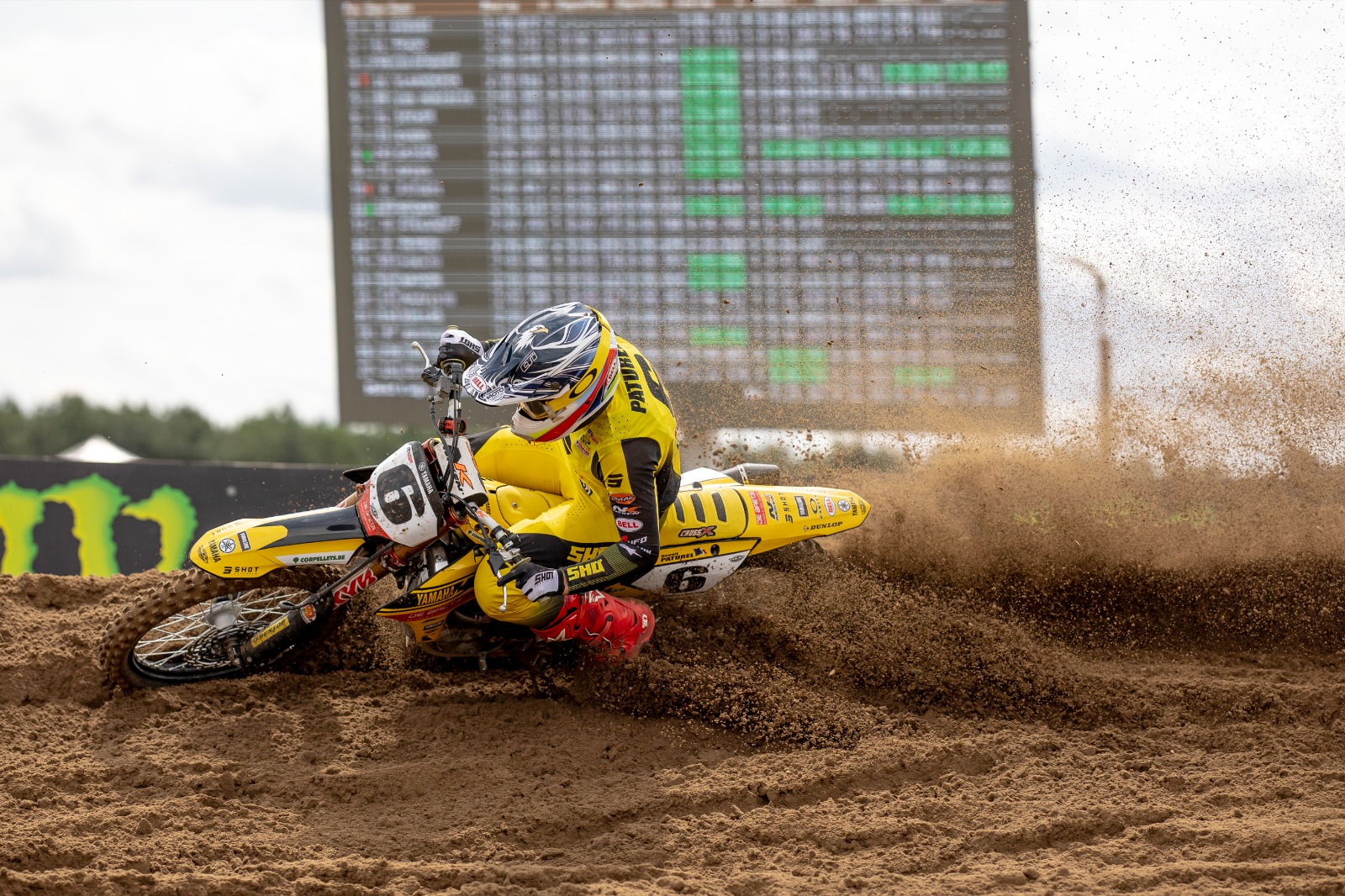 Benoit Paturel and the De Baets MX team have reached an agreement to continue their collaboration next year.
---
Words: Press Release | Lead Image: Full Spectrum Media / De Baets MX
---
In its first year as a team in the MXGP class, the team is going through a positive season. Paturel is eleventh in the standings of the world championship and has managed to complete ten top ten places this year. With the knowledge the team now has, they want to continue building this winter to hunt for the top ten places again next year.
In addition to Paturel, the team will work with two youth talents next year.
Danny de Baets (team owner): "The idea this year was to bring Paturel back to the level where he belongs. We have succeeded well in this and we can look back on a positive season. With the knowledge we have now, we will go into the winter and continue to work hard to be able to take another step next year. In addition to Paturel, we will also work with two youth talents, which is a very nice challenge for us to bring these riders to a higher level."
Love what we do? Please read this article as we try to raise £30,000.
Injury Update: Mitch Evans to miss Matterley
Details here.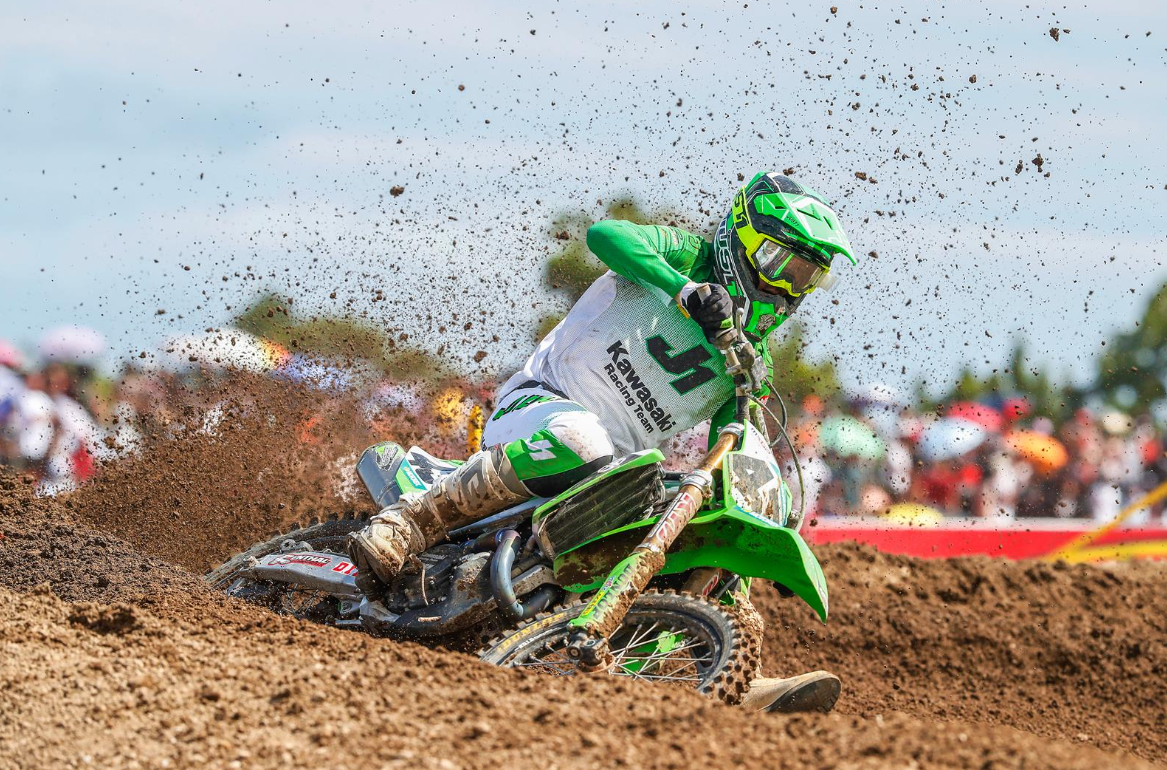 Kawasaki Racing Team's Mitch Evans will unfortunately miss the final round of the FIM MXGP Motocross World Championship in the UK on 23/24 September. World championship runner-up Romain Febvre will represent KRT alone at the British GP and two weeks later at the Motocross of Nations.
---
Words: Press Release | Lead Image: Kawasaki MXGP
---
Still in pain from the wrist problems which forced him to miss the MXGP of Italy last weekend Mitch Evans will not travel to Matterley Basin as he continues to recover from the effects of this old injury. It's a tough end-of-season for the likeable Australian rider, who put in a lot of effort earlier this season to develop the new Kawasaki alongside his teammate Romain Febvre. After missing the first four rounds of the series due to a broken thumb sustained during winter training Mitch progressed throughout the season with several top-ten results since the German GP in June but in recent weeks he felt more-and-more affected by the wrist injury and had been forced to stop training on the bike. As a result he was also forced to decline his pre-selection for the Australian team at the upcoming Motocross of Nations, an event where his teammate Romain Febvre will lead Team France.
Mitch Evans: "It's a real shame to miss the final race of the season and my last race with the team; however it is time to take the right steps to heal correctly. I would like to thank Kawasaki and the team for their understanding and patience and for always believing in me this year. Unfortunately we weren't able to achieve the results we both deserved, but I thoroughly enjoyed my time working with such professionals. I want to wish the team and Romain the best of luck for Matterley and the Motocross of Nations."
Antti Pyrhönen (KRT team manager): "It's very unfortunate that Mitch misses the last two GPs of the season, especially as he had been showing good speed on the KX450-SR recently. We did lots of testing together, and both the work-rate and our goals were high but, as we know in our sport, sometimes things don't always go as planned. On behalf of KRT I wish Mitch a successful recovery; keep the smile and ethic high as you have done throughout our time together and special thanks for the development work you have done and the spirit you brought to our Green team."
Love what we do? Please read this article as we try to raise £30,000.
The MX Vice Show Episode #144 With Lorenzo Resta
Listen now.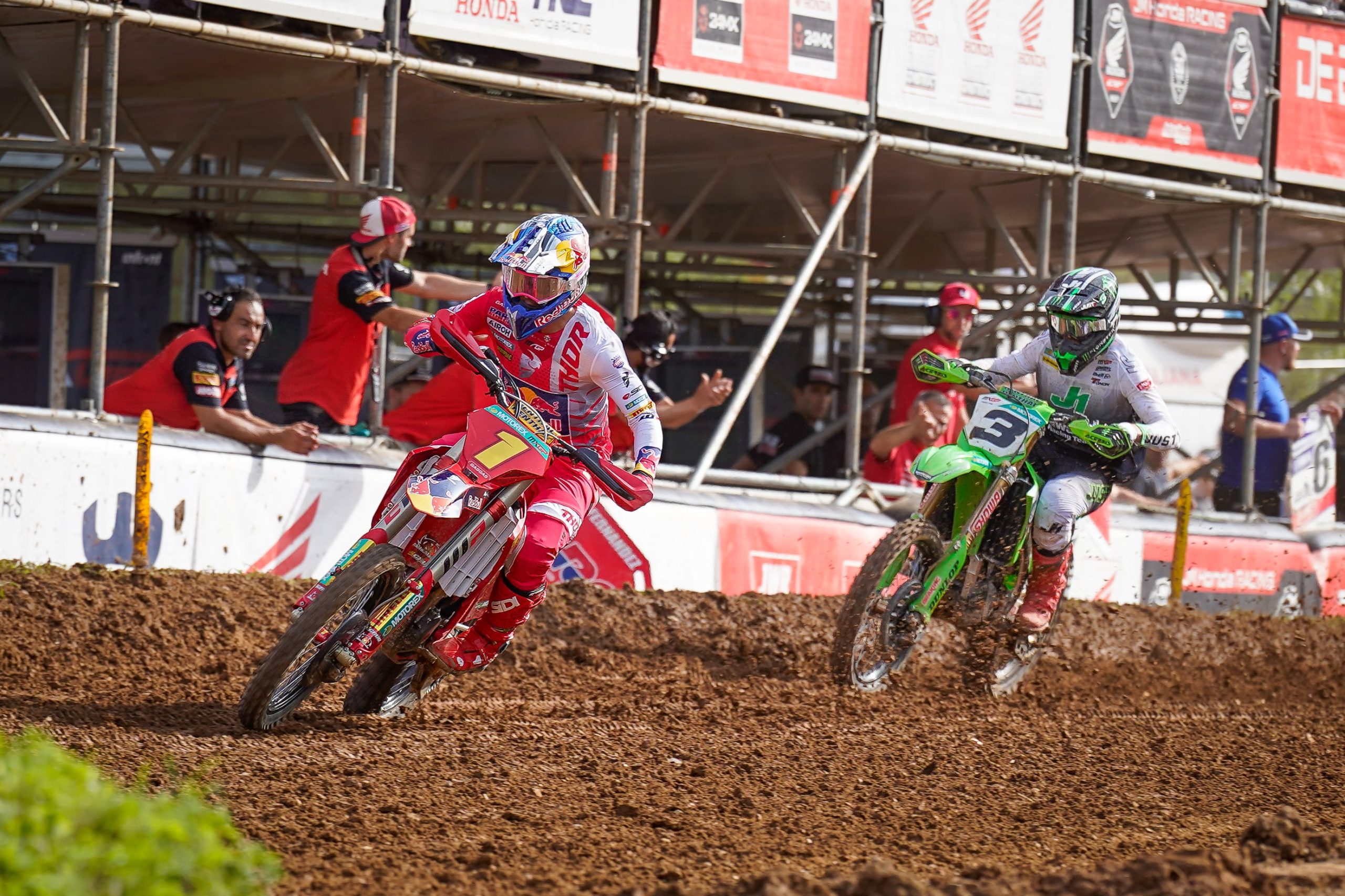 The MX Vice Show returns with Lorenzo Resta and Ed Stratmann, as they talk all things MXGP following the 18th round in Italy, plus discuss MxoN and silly season.
The MX Vice Show is as always available to listen to on Spotify, iTunes, SoundCloud, Stitcher and Google Play. Thanks to Parts Europe, Scott, Acerbis, Fly Racing, AS3 Performance, ARMA nutrition and Even Strokes for their support of The MX Vice Show. If you would like to become a part of the show, don't hesitate to get in touch.
Lead Image: Lorenzo Resta
Love what we do? Please read this article as we try to raise £30,000.