Find all the results from Round One of the Dutch Masters of Motocross in Harfsen below.
This page will have all of the results. The results are posted in an easy-to-view fashion, with the latest results at the very top of the page. If you do not immediately see the most recent results, hit the refresh button in the top-right corner and then the issue should be rectified.
MX1 Overall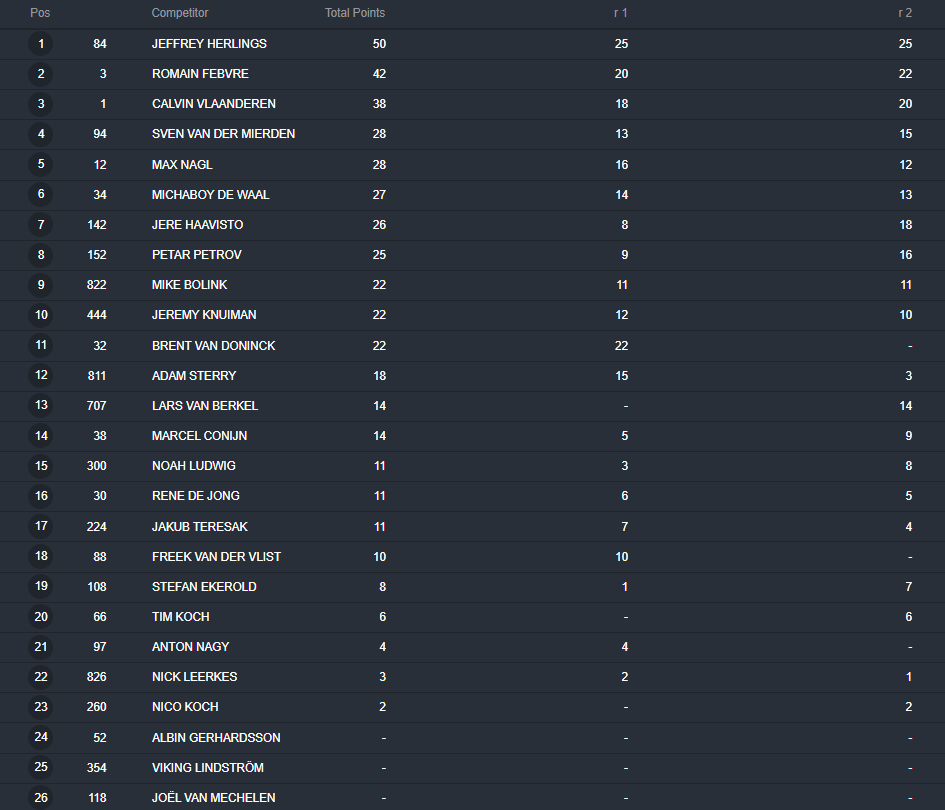 MX1 Race 2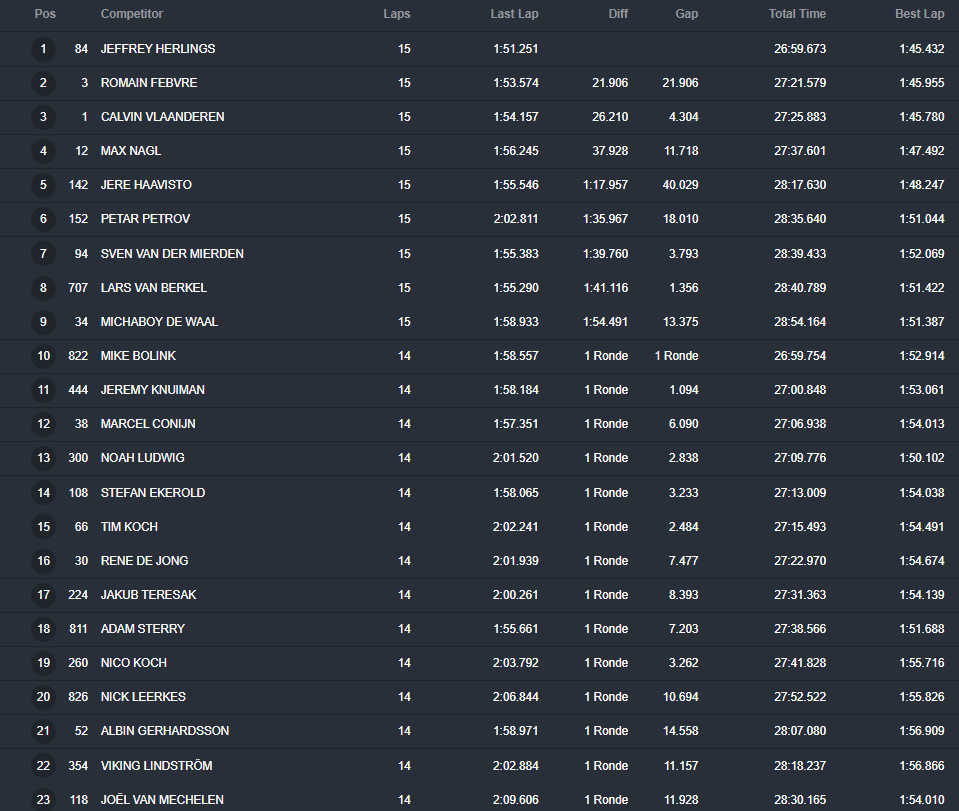 MX1 Race 1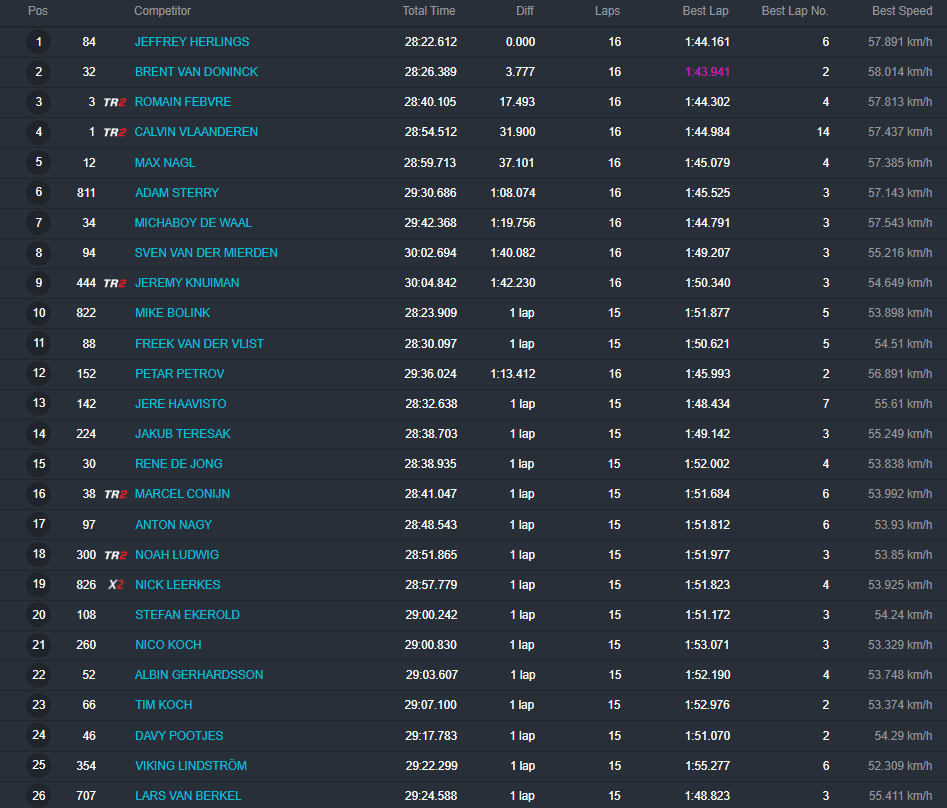 MX2 Overall
MX2 Race 2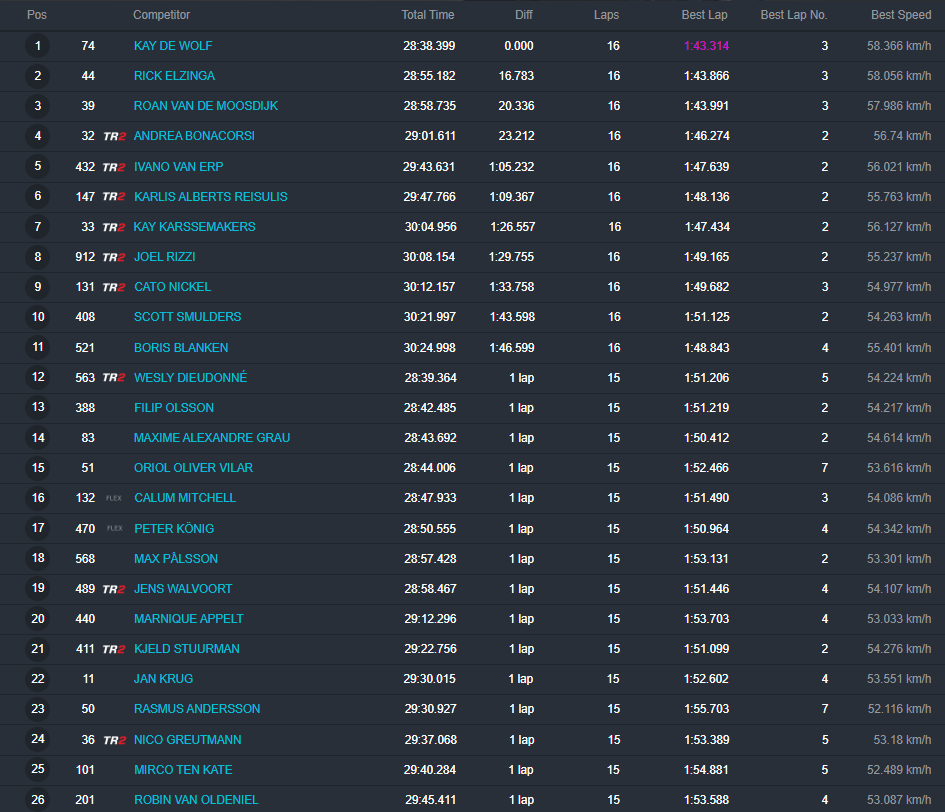 MX2 Race 1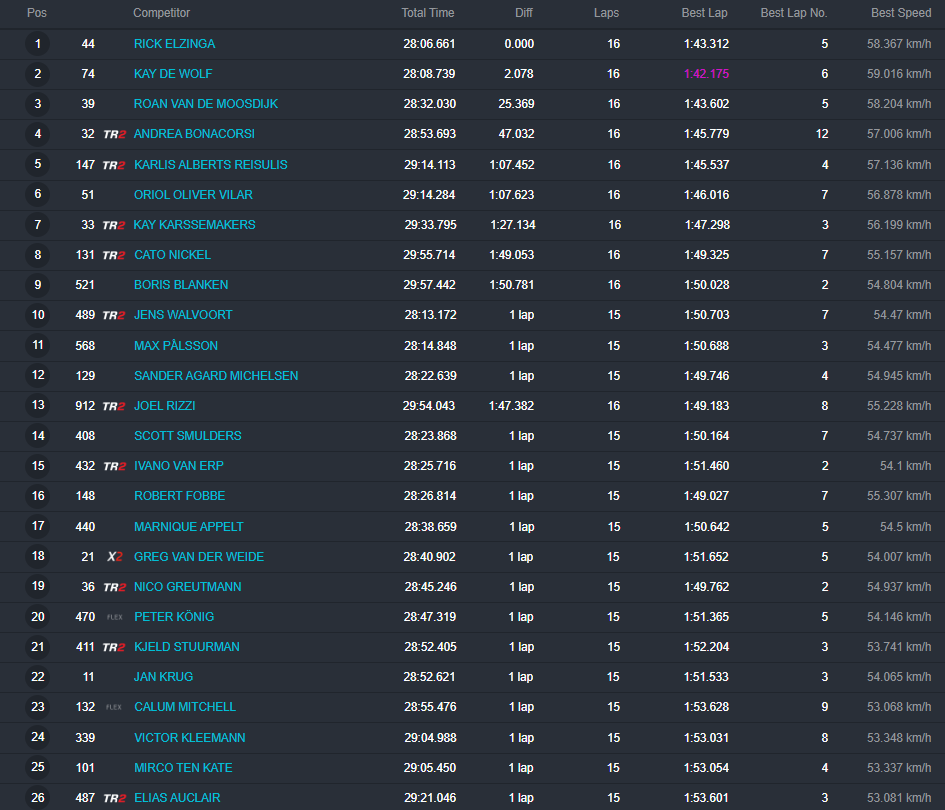 Lead Image: Juan Pablo Acevedo
Love what we do? Please read this article as we try to raise £30,000.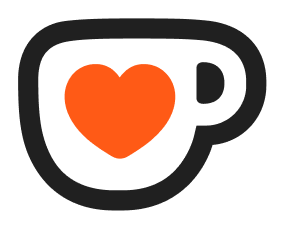 Support MX Vice on Ko-fi