Monster Energy Pro Circuit Kawasaki hotshot Cameron McAdoo reflects on a challenging night at the office, where he valiantly battled adversity and the track to claim a solid third at A1. McAdoo shared his thoughts from a difficult race in the post-race press conference.
---
Words: Press Conference | Lead Image: Pro Circuit
---
Question: The track was pretty tricky all day for you guys. They cleaned the track up before your main event, but towards the end you mentioned on the podium that you got tight and made a few mistakes. What were those mistakes and did you have to back it down or were you able to to keep going?
Cameron McAdoo: I made a really big mistake in the rhythm after the mechanics area where we were going on, off, three. I cased that three pretty hard and kind of messed my elbow up a little bit. My arms ended up getting really tight. I pumped up really bad so with that and then that was right when the track started deteriorating quite a bit and getting some big pockets so I didn't feel like I executed very well towards the end. That was where my frustration was just with myself more so than anything. But yeah to answer your question, the track definitely deteriorated quickly even as much as they did fix it up.
Question: At the start we saw a bit of bunching and unfortunately Austin Forkner went down. Were you involved with that, did you see what happened there?
CM: I saw a video of it afterwards. I think I kind of had a wheel on it so I think I felt someone maybe hit my back wheel or something. But I didn't know a whole lot. I just obviously came around in the whoops in the first lap and saw him down so that was all that I really knew.
Question: Everyone's been talking about the track being super gnarly and you talked about kind of pumping up there at the end, but did lappers impact your race at all?
CM: Yeah totally, I felt like that was another thing that pretty much caused my mistake is that I didn't feel that I executed navigating through the lappers as well as these guys did so that was a big part of it. You know, they're racing too and the track like you said is just as tough for them so that's something that I need to be better at is navigating through those guys.
Question: The track was a little soft from all the rain this week. Next week is probably going to be a whole lot worse. How do you feel about a mud race?
CM: We all have to race on the same track you know, obviously the track was extremely technical, extremely tricky for all of us especially during the day today. Like Jett had said earlier it was about getting through, it really. I struggled really bad in practice so I was really happy with how I was able to turn it around in the night show.
But yeah if the weatherman's right, we're going to have some rain next week so it's going to be tricky and I'm going to do my best.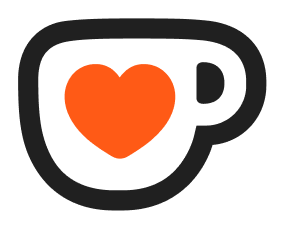 Support MX Vice on Ko-fi