Jorge Prado extends his championship lead in Switzerland
GasGas star thriving.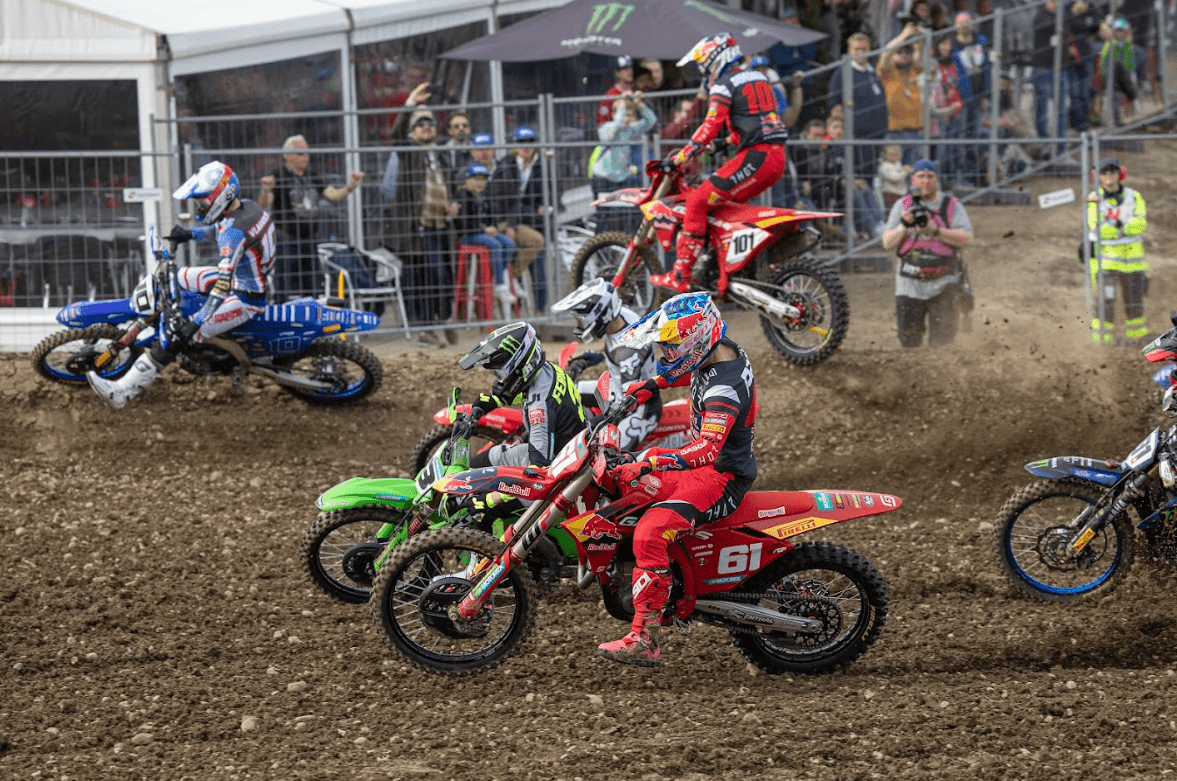 Jorge Prado of the Red Bull GASGAS Factory Racing squad extended his championship lead at today's round of the 2023 FIM Motocross World Championship – he maintained his perfect run of podiums at the Grand Prix of Switzerland and now leads the championship standings by twenty-one points!
---
Words: Press Release | Lead Image: Ray Archer
---
Jorge Prado maintains perfect streak of podiums.

Prado more than doubles his championship lead.

Mattia Guadagnini shows more potential in MXGP.
Jorge Prado started the Grand Prix by sprinting to his third qualification victory in succession and the ten points that go along with that made his Swiss experience even sweeter. The first moto was similar – he took the holeshot and an unchallenged win with his MC 450F. Prado backed that up with a third place in moto two, after another holeshot, and therefore maintained his perfect streak of podiums. 1-3 scores put him in second overall and helped him extend his series lead to that aforementioned total of twenty-one points.
Jorge Prado: "The first moto was very good! I had the holeshot in the second moto and tried to break away, but I did not have the same flow. I struggled, but got third and second overall. I extended my championship lead and that is the most important thing. I am riding well and staying consistent, so I want to keep going in this direction."
There are many positives that Mattia Guadagnini can extract from the day in Frauenfeld, but the results do not reflect how competitive he was. '101' started second in moto one and was quite competitive in the top three before a small crash derailed his charge. Ninth was the result that he salvaged in that and, unfortunately, he experienced more bad luck in the final moto, as he was pushed wide in the first turn and had to move forward from dead last. Charging back to twelfth was incredibly impressive and helped him secure tenth overall.
Simon Langenfelder had a consistent day at the Grand Prix of Switzerland and showed podium speed. '516' charged from eighth on the first lap of moto one to fifth at the checkered flag, a rather impressive effort, and raced to the same result in the final stint. It was an incredibly close race – he was just three seconds from the rider in third. 5-5 scores meant that Langenfelder was classified in sixth at the Grand Prix and now occupies the same ranking in the championship standings.
Mattia Guadagnini: "I felt better today! I had a really good start in the first moto, second, but got arm pump and started to make mistakes. I had a small crash and lost my rhythm, so I was just trying to survive after that. I got pushed off the track in the first turn of the second moto and had to come back from dead last. It was not easy on this track, but I got back to twelfth. I was riding good today and think that I could have done a lot better."
Simon Langenfelder: "I did not get the best start in the first race, but I battled my way up to fifth. It was not an easy track, with so many ruts and bumps! I enjoyed it though. I had a better start in the second moto and made some passes. I had a little bit of bad luck with backmarkers at the end. Being fifth twice is not what I expect, but it was okay."
The Red Bull GASGAS Factory Racing squad will travel to the picturesque venue of Pietramurata, Italy, now, as the fourth round of the 2023 FIM Motocross World Championship is set to be run this coming weekend.
Love what we do? Please read this article as we try to raise £30,000.
MXoN: Oliver To Replace Injured Braceras for Team Spain
Read more.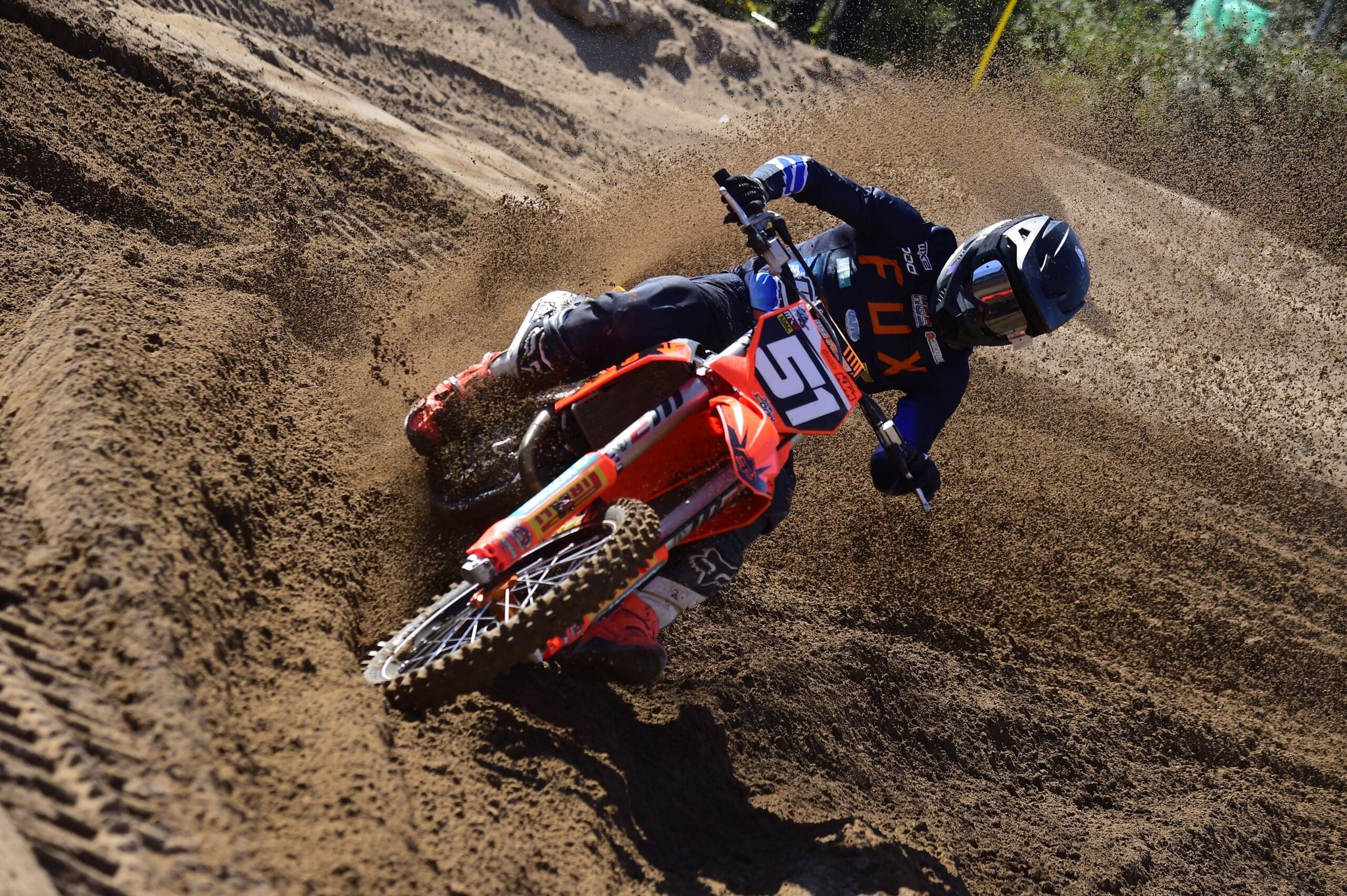 During the last test of the MX2 World Championship, David Braceras suffered a fall and was injured. Not being 100% recovered, the national coach, Paco Rico, has decided that the man from Alicante will be replaced by Oriol Oliver who thus joins Rubén Fernández and the brand-new MXGP champion, Jorge Prado.
---
Words: Press Release | Lead Image: MXGP
---
In the following statements, Rico explains the reason for this decision in addition to putting Prado in MXOpen and Fernández in MXGP, always thinking about the good for the team.
Paco Rico, national coach: "It is evident that there are situations that only the riders, teams and the coaching staff know. The case of Rubén Fernández was that he suffered from problems after the very hard fall of Finland which prevented him from training and, although he had the speed, he did not have the physique to make 2 races in a row as required by the OPEN category in the 'Monster Energy FIM MX of the Nations'. This is why we talked with him and Jorge (Prado) to exchange the categories thinking about the best for the team and protecting Fernández so that he had more recovery time between races. The pilots are very involved in achieving team success representing Spain and did not put any inconvenience, supporting each other.
"As for David Braceras, after the fall in England, and although they declared him fit to run right there, following the advice of our trusted medical staff they told he him that he could be at risk of doing more damage. Braceras did not lose a minute and flew directly to Madrid, where all possible tests were performed, and a small rupture in the triceps was detected.
"We continue to have a team of the same level with good expectations with the incorporation of Oriol Oliver, the visible physical improvement of Ruben Fernández who has managed to finish 5th in MXGP and, of course, the current MXGP world champion, Jorge Prado."
Love what we do? Please read this article as we try to raise £30,000.
Between The Races Podcast: Jason Thomas – MXoN, MXGP and SMX Special
Listen now.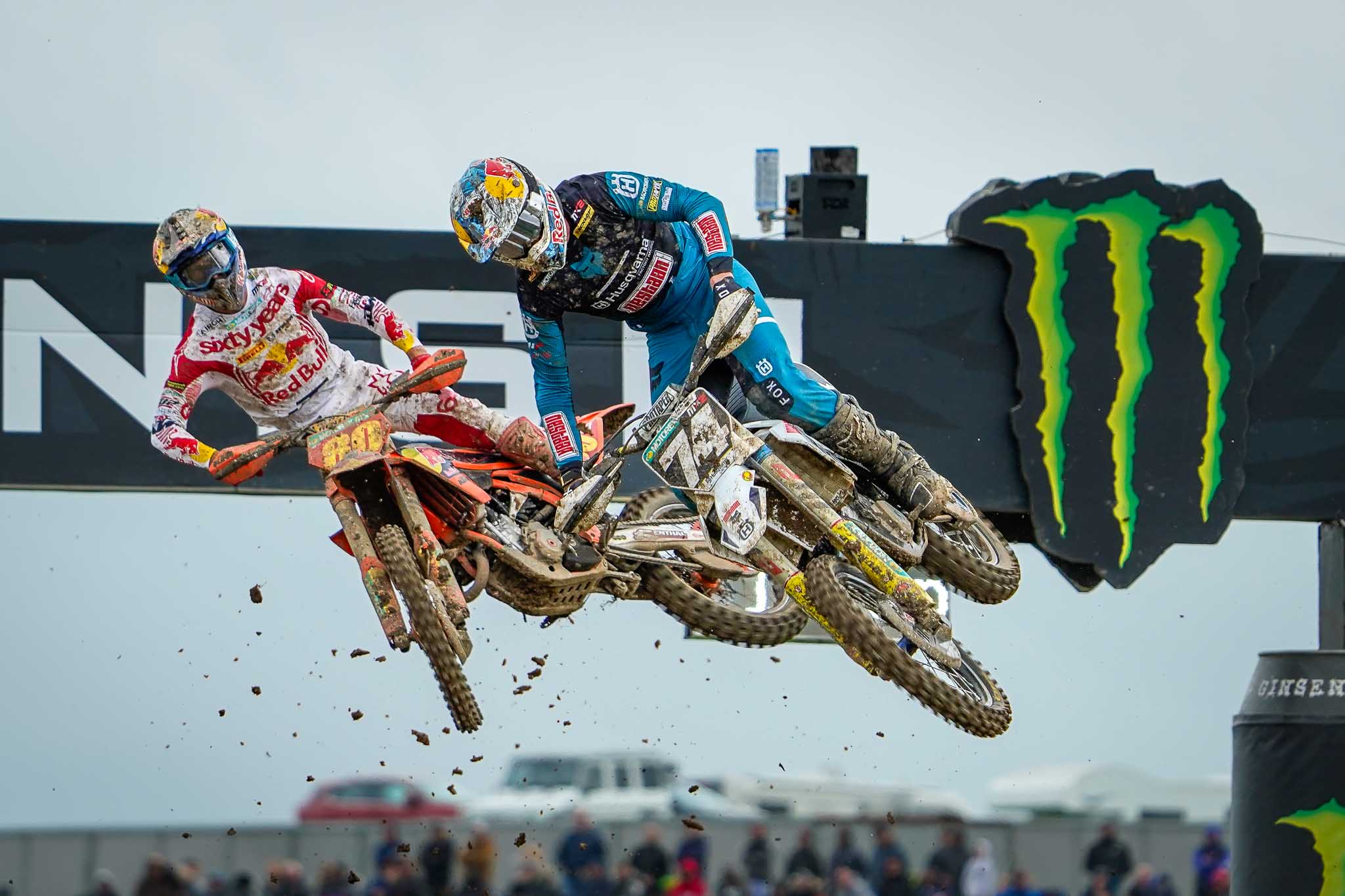 The Between The Races podcast returns with Jason Thomas, James Burfield and Ed Stratmann, as they talk all things MXoN, MXGP and SMX.
The Between The Races podcast is always available to listen to on Spotify, iTunes, SoundCloud, Stitcher and Google Play. Thanks to Fly Racing, Monster Energy, Fox Racing, Parts Europe, Scott, Bell Helmets, Acerbis, AS3 Performance, Kawasaki UK, KTM UK, O'Neal and Even Strokes for supporting the show. If you would like to become a part of the show, don't hesitate to get in touch.
Lead Image: Lorenzo Resta
Love what we do? Please read this article as we try to raise £30,000.
Results: Italian Championship – Malpensa
See here.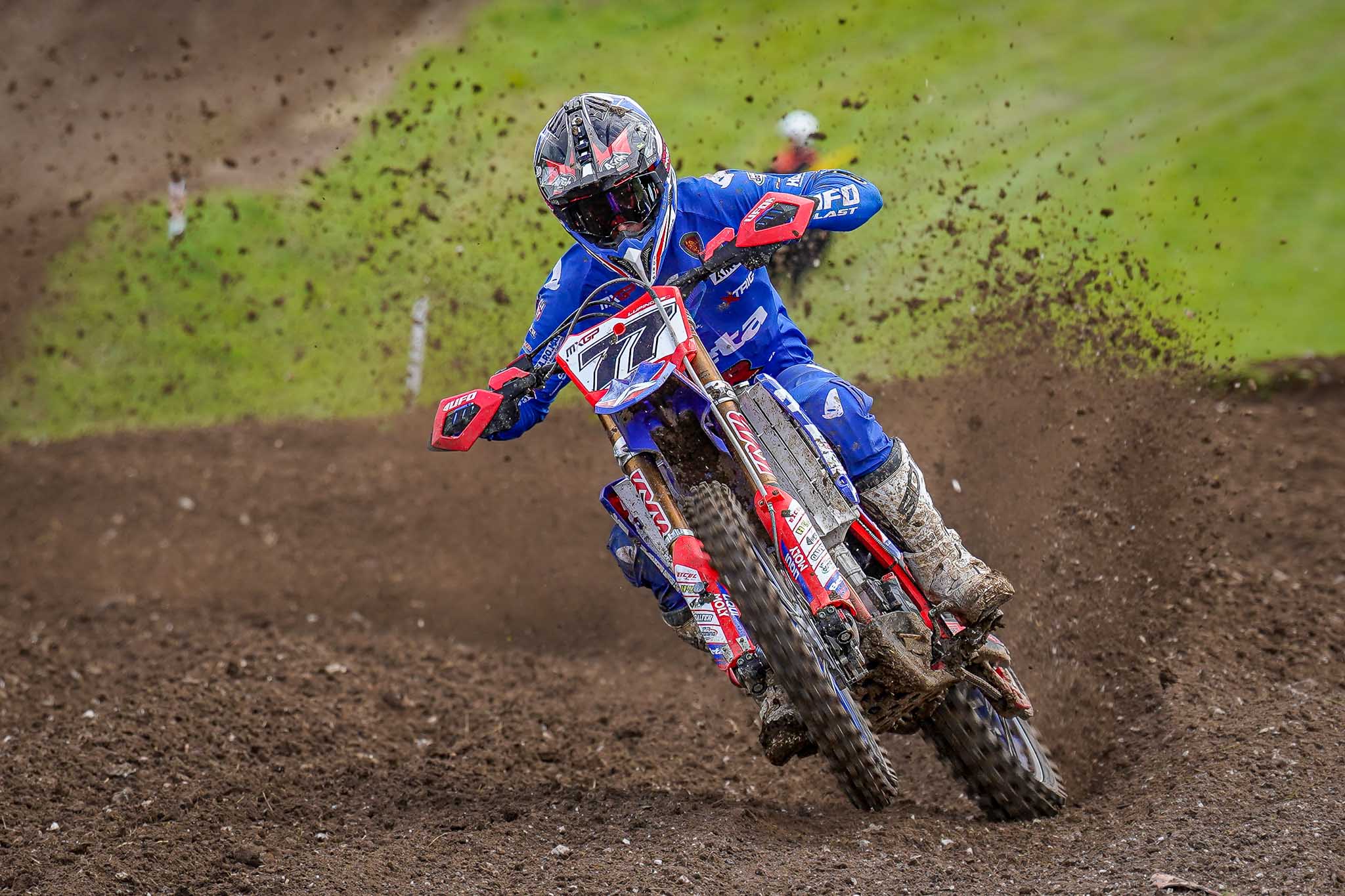 Find all the results from the Italian Championship at Malpensa below.
This page will have all of the results. The results are posted in an easy-to-view fashion, with the latest results at the very top of the page. If you do not immediately see the most recent results, hit the refresh button in the top-right corner and then the issue should be rectified.
MX1 Title Standings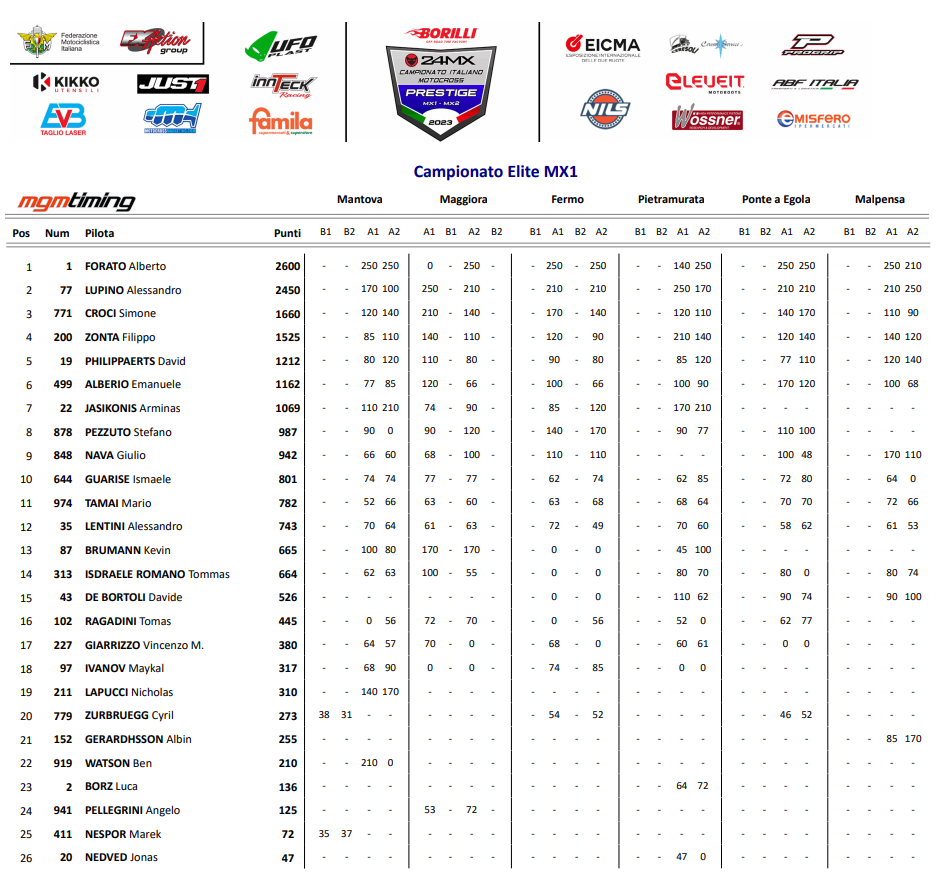 MX1 Overall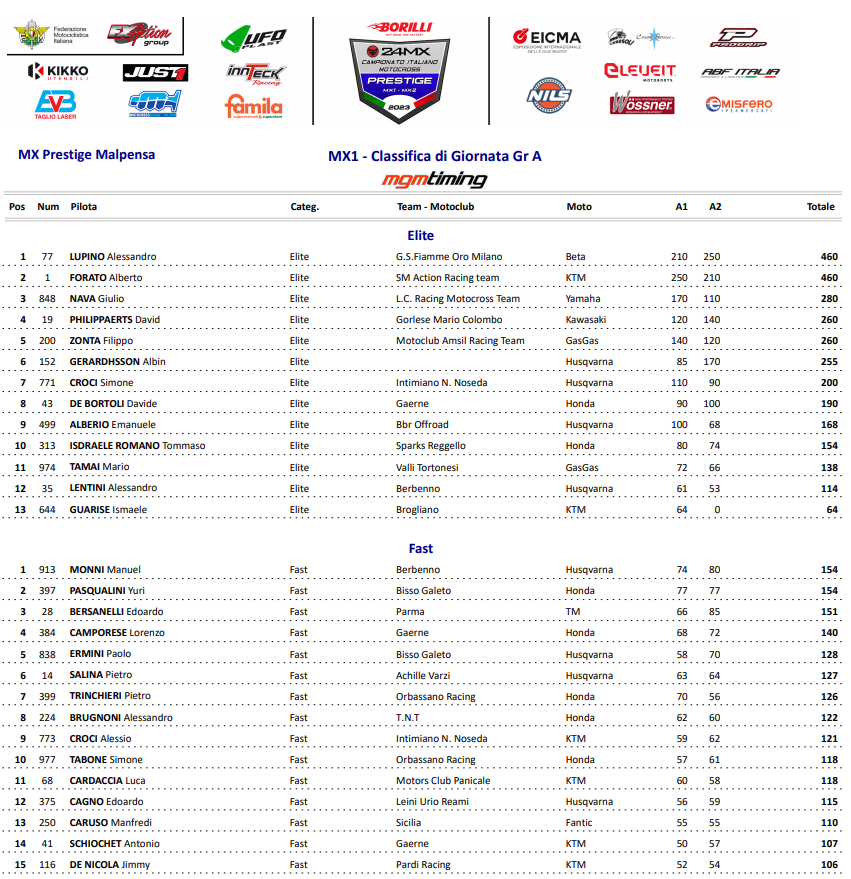 MX2 Title Standings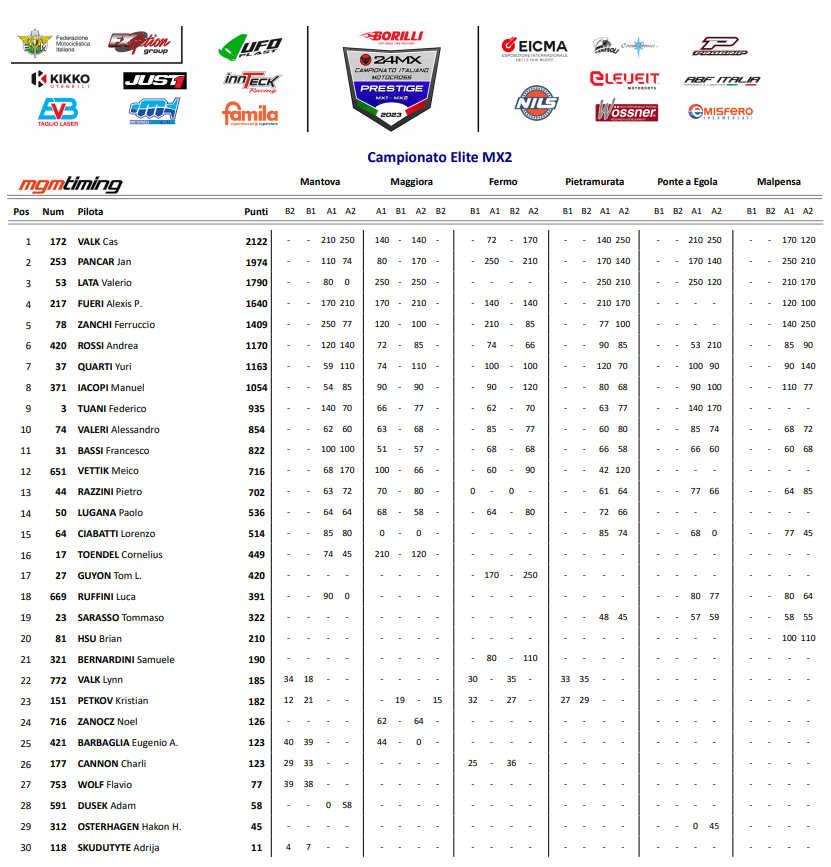 MX2 Overall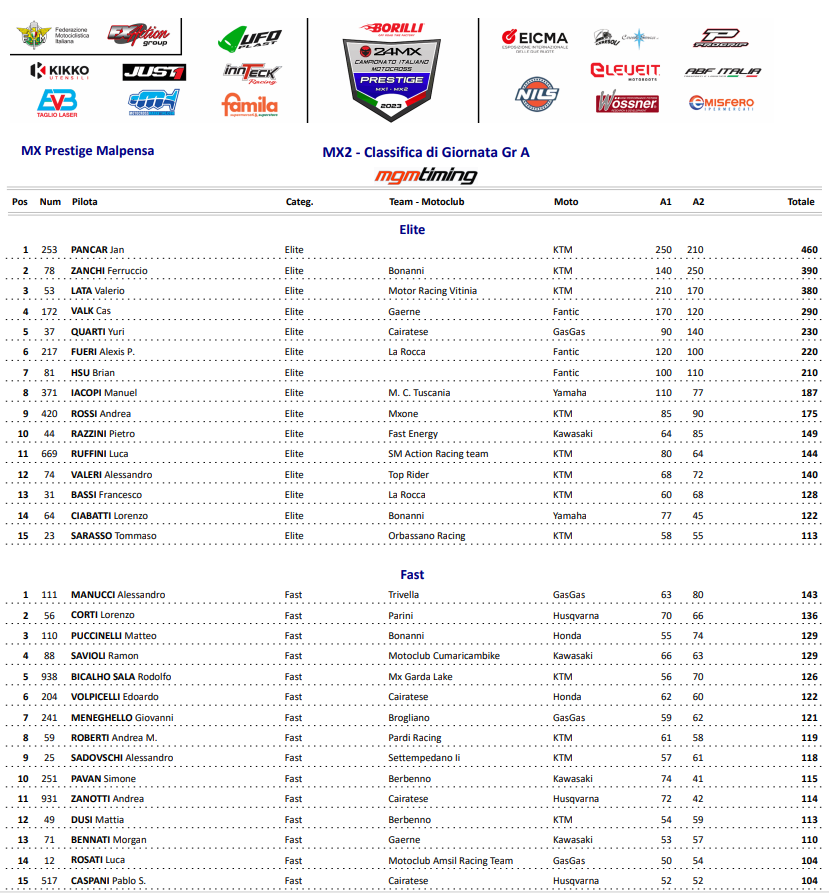 Lead Image: Lorenzo Resta
Love what we do? Please read this article as we try to raise £30,000.