Part 2 of our interview with Lucas Coenen focuses on his desire to race AMA Supercross in the future, how he idolised the likes of Stewart, Roczen, Herlings and Tomac growing up and his goal of going to the MXoN.
---
Words: Edward Stratmann | Lead Image: Husqvarna
---
Edward Stratmann: Obviously one day you plan to go to the Motocross of Nations. It must be pretty exciting for Belgium having many exciting riders coming through such as you and your brother, plus Jago Geerts, Liam Everts and also Brent Van Doninck in MXGP to choose from. I imagine racing the Nations would be something you see in your future?
Lucas Coenen: Yeah, for sure. That is a goal. But firstly, we need to see who is going to be selected. It would be a nice experience if we could do it, like this year, or next year with Sacha, this would be cool having us two brothers.
ES: Obviously you have the same agent as the Lawrence brothers, Lucas Mirtl, and you guys have said you want to race supercross in the near future. Is the time frame still two years until you head over?
LC: If everything goes to plan, yes it's two years. We said we don't want to leave earlier. Firstly, we want to show what we can do here in Europe and maybe get a world title so we don't know. The plan is to go to the U.S. Our agent in the USA is Lucas, and in Europe, it's Jeremy. They're in the same company – Wasserman.
ES: Do you feel pretty comfortable riding supercross with the training you've done so far and do you feel like you will adapt to it nicely?
LC: Yeah, for sure, firstly, we will learn a bit more. But I think the biggest step is to go to the U.S and then we will evolve. We want to be good in the whoops. If you see everybody who succeeds over there, they are fast in the whoops so that's key. So yeah, when we go to supercross, it's for learning firstly. I like it because it's different from motocross. It's more technical and suits me so it's very nice.
ES: Awesome, it's definitely a great goal to have and it sounds like you guys are doing everything you can to be a success. I wanted to ask you, were there any pro riders in particular you looked up to growing up?
LC: At the beginning in Europe, it was Jeffrey Herlings and Ken Roczen. And then in the U.S, it was Tomac and Stewart. Now it's the Lawrence brothers and Tomac.
ES: Do you know the Lawrence brothers well?
LC: We don't know them well yet. But maybe when we go to the U.S, we will start to. Jett, we knew him before when he was in Europe, but not much.
ES: Yeah, it'd be good to have two sets of brothers over there. Also is there anything in particular that has stood out since moving to a factory setup like Nestaan. What are the key differences between them and the other teams you've ridden for?
LC: Now it's more professional because we are in MX2 and everything has to be good. And you also have a factory engine and everything. So normally if you put everything together it's then up to the rider to make it happen.
ES: Who are your picks for the titles in America and in Europe?
LC: I don't know, MXGP I hope Jeffrey. Then for AMA outdoors 250 I will say Vialle, Shimoda or Hunter. Then in 450 outdoors, I hope Jett does it, but it will be difficult with Sexton and Tomac.
ES: Thanks for taking the time and all the best for the season ahead.
Love what we do? Please read this article as we try to raise £30,000.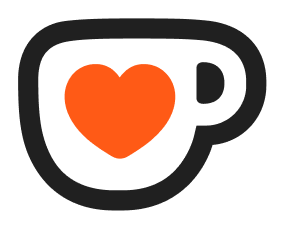 Support MX Vice on Ko-fi