Confident, happy and eager for success, Kyle Webster appears destined for an exciting 2023, which will see him not only launch an assault on the MX1 title in Australia but also head overseas to race some MXGP and AMA Pro Motocross rounds.
---
Words: Edward Stratmann | Lead Image: Honda Australia
---
Part 1 of our interview with the talented Aussie focuses on the aforementioned, how his preparations for the new season are going, his mindset coming in and his friendship with Max Anstie.
Edward Stratmann: How's life going for you mate? And congratulations on winning the AMX Open the other weekend, that was a brilliant effort.
Kyle Webster: Thank you, I appreciate that. It was good. Everything's been going well so far. You know, it's all heading in the right direction.
ES: How did you find the track down there? Obviously, you're very familiar with it, but you said it was pretty rough. I saw a couple of things you posted and it certainly looked like you were ran through your paces well for a preseason race.
KW: Yeah, it was. I mean, we were expecting really hot weather on the Saturday around the mid 30s so to try and keep the track wet through that whole day was a task. So yeah, they put so much water in and ripped it so deep that it actually was like a full national prep and it turned out really rough.
ES: It seemed like it was definitely a good hit-out. How are you feeling physically and has the training with Ross at Pro Formula, who runs an elite program, been going well?
KW: It's all been going really well. I think we had that race and then we've got the Vic state titles coming up. Then we've got the Nationals right there so we've got a couple of good lead up races coming in, which is nice. But yeah, as for like the week to week stuff, it's been really good so far.
ES: I've spoken to Max Anstie recently and he said you guys get along really well and are pretty good mates. He was saying you were back in Western Australia and had to train at 6am because of the relentless heat there in the summer? How was that for you?
KW: That's cool. Yeah, I was back there for Christmas and whatever to see my family and stuff. And I ended up spending about six weeks there. I managed to get a bike and whatnot. Yeah, we were just doing some riding and I got to ride all the tracks that I rode when I was growing up, which was nice.
But yeah, it was hot. It wasn't as hot as I remember, but there were days that we were cooking. The cool thing was the tracks that you join, you get a key and you can kind of just go ride whenever you want. Everyone met up in the morning at around six or seven and we were done by like nine or 10.
ES: That's great to hear, it would've been awesome to get back home?
KW: It's a cool spot and yeah, it was really good actually, I haven't spent that much time there in a very long time. I was still sort of putting the track in with my Dad and all that, which was pretty cool.
ES: Sounds like you've had a really good preseason. Obviously last season was interrupted with that really nasty double injury. But I remember watching that first round at Wonthaggi and you were clearly the fastest guy that day even though you didn't win. How was it mixing the ups and the downs last year? Was there anything in particular you took away from the year?
KW: I think the first round at Wonthaggi last year, there was definitely some nerves and whatnot. First race in the 450 class and whatever. But other than that, I think I'm just trying to keep a very level head and just wherever I stack up is where I'm at. And then just build from there. I think that's kind of what I'm going for.
I mean, I'm not really changing too much in any sort of way – same training, same program. I think it's proven to work. So yeah, just going to try and come in swinging.
ES: Having spoken to Jed Beaton and Regan Duffy, they were all saying how stacked the MX1 class will be this year and that it's probably the most competitive 450 class in about 10 years or so in Australia. Do you feel that way too? There's heaps of heavy hitters, which should be great for the fans.
KW: Yeah, it's definitely going to be a stacked field. There's a lot of top guys this year and I feel good about it. I mean, I've kind of raced everybody in the past. Just now this year, we're all in one class so it'll be cool. I think it's going to be a very good year for the sport. And especially for the fans, as it'll be really good racing at every round.
ES: You got to do some training at MTF with the likes of Anstie and Wilson Todd and you obviously got to be teammates with Justin Brayton when he came out again to Australia. How has that been for you, it must have been an incredible experience?
KW: Yeah, that was really cool. As Max said, we got on really, really well. We still talk quite a bit. I think it was really cool to go there and do some supercross. I mean, we obviously hadn't had supercross here in quite a while so it was really cool to go there and just be away from everything here and just solely focus on riding there.
There's not much else around MTF, it's kind of in the middle of nowhere, so there's not a whole lot else we could do but ride so it was cool. I feel like I definitely learned a lot while I was there and probably could have taken more into racing a little bit better, but I think that'll come in time. But, as an overall experience, it was awesome. It was definitely the right thing for last supercross season.
ES: Do you plan on doing some World Supercross or any AMA Supercross races in the future as well?
KW: I'm honestly not sure. I would like to if I get better at it. Yeah, I'd love to, but honestly I'm not sure. I guess we'll just see what next year's supercross season brings and if it's solid then yeah, we'll think about it.
ES: Jed was saying that he might do a few MXGPs and some AMA Nationals next year in America. Do you plan on doing some of them too? Do you also want to get back to the MXGP paddock one day? Is that in your goals?
KW: Yeah, I mean I'd love to go over to America or MXGP and do some races. I think the plan this year is to go and do a few in the middle when we have our break. I think there's a few AMA rounds that line up really well with that break so we'll try and do those. That should be cool.
But yeah in terms of MXGP, I mean, it's definitely something that I'd love to do. And especially if you can be competitive then I think it will drive me to wanting to do that even more.
Stay tuned for Part 2, which will be released soon.
Love what we do? Please read this article as we try to raise £30,000.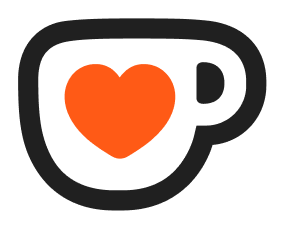 Support MX Vice on Ko-fi