Part Two of our interview with the charismatic Italian focuses on his friendship with MotoGP legend Andrea Dovizioso, how he idolised James Stewart growing up, his love of supercross and how he got into motocross.
---
Words: Edward Stratmann | Lead Image: Alberto Forato
---
Edward Stratmann: Are you into any other sports like MotoGP or football?
Albero Forato: All my family, my cousins and stuff, they love football and they watch football full gas, but I can't even watch one complete MotoGP race so I can't imagine watching one football match (laughs).
ES: So you just love motocross and that's it?
AF: Yeah, and I love everything that has to do with the body and all that. But like to watch other sports on TV, I usually fall asleep. You know Andrea Dovizioso from MotoGP, we are really good friends. When we talk, we talk about this and he knows that I never watch the races. He said "I'll give you six races to watch and for sure, after you watch those races, you will look at me with different eyes"(laughs). But it's probably been a couple months since then and he keeps saying this every day, but I still haven't watched them (laughs).
ES: It looks like he's also very talented at motocross and it's cool he's done some racing?
AF: He loves it and it is not normal to be this good. He's so into it. He studies every single moment and every little thing, including the foot positioning, that can make the difference. It's amazing.
ES: That's probably why he's so good at both MotoGP and motocross, sounds like he analyses everything in great detail in his desire improve. I also wanted to ask, have you been enjoying the supercross season, as you're a big fan, and who is your title pick?
AF: Yeah, that's for sure. I like it a lot. It's tough every Saturday evening to predict what's going to happen. I don't know for the title. I have three guys that I like a lot. But not because they are the strongest or best necessarily, but I like Anderson, Roczen and Plessinger. I like them because I like the attitude they have. But Tomac is so strong. Webb too, mentally he's so strong. That's the big thing he has, which isn't normal.
I think one main event can be won by Stewart also. There are so many different riders that can win so it's really tough to pick one.
ES: It's definitely been good to watch. Have you been over to watch the supercross live in America?
AF: No, I actually have never. I've been in Italy, and I actually liked it a lot, but I've never been to the U.S so hopefully one day. I really would love to go.
ES: When you were growing up as a kid did you have some idols and how did you get into motocross?
AF: Actually, I started when a friend of my Dad, who had a kid that was riding, gave me a go on this little bike. I was like three years old and just watching. And that guy said to my Dad "we'll let him try". And my Dad said "no, come on, he can barely walk"? Then my Dad's friend said "no problem, I'll give him some rope". And I grabbed it no problem. And then it was okay, so he taught me with the rope, and then they let me go. I just went from there. But actually my Dad was riding only at a really basic level.
For an idol, I have just one – James Stewart. Also when I was a kid, I was looking at Cairoli. But if I have to pick one idol, for sure, I loved James Stewart.
Thank you for your time and all the best for the new season.
Love what we do? Please read this article as we try to raise £30,000.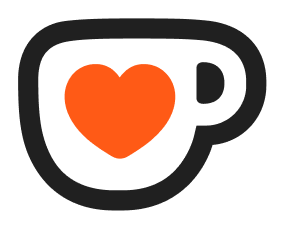 Support MX Vice on Ko-fi