Chatter Box: Josh Gilbert
Learn more about Josh Gilbert.
There is always a surprise package at the opening round of a series. Josh Gilbert filled that role at round one of the Maxxis British Championship, hence why James Burfield opted to tack him down ahead of the second event of the domestic series. Learn more about Gilbert, who is just six points away from the red plate, in the exclusive interview below.
MX Vice: Solid day in the books, Josh. I know from speaking to Dave a little bit you had spent a little bit of time on the bike over the winter period, but you did pick up an injury.
Josh Gilbert: Yeah. I have been down to Spain a couple times actually in the pre-season, but the second time I was down there near the end of the trip we were at a track and I ended up going down and tearing a ligament in my shoulder. So I had to have two weeks off the bike. Really, I could just sit in the gym and go on a static cycle bike. It was boring, but I had done a lot of prep before then. Two weeks off the bike did not hurt dramatically. I came back and, with the way the weather has been as well, it has just been pretty shocking. I have had a little more time to get used to it, get back on it and get ready to go again which has paid off now.
Let's talk about the last couple years, because you have come through the youth classes and then into MX2. Coming into this, do you feel a little bit more at home now with the riders you are riding against? Do you feel like you have gotten more confidence? What has been the key ingredient coming into this year?
Yeah, definitely. The first couple years into the MX2 I struggled. I did struggle. It is a big mindset going into all of those riders. Last year I started to get a few better results, but I never could quite break that top lot. I had a really good pre-season. I felt strong and I have been riding with Jake a little bit at his track, which I feel has helped even just riding with him. Always have someone to tow you on, which I think helps massively. It has been good. Hopefully keep it going for the rest of the season.
You say like with Jake around, obviously that is going to help. Do you talk to Jake much on the mental side? Has anything else changed in your thought process towards racing?
Not really. I think it is just because I have got a bit more used to it, I think. Jake has helped me out a little bit. I do seem to get on quite well with Jake. He is good company and everything. I think it's just down to the mental sort of things. Now I've cracked it. I'd just like to keep it going, really.
When you came into this year, what were the goals? What did you sit down and kind of say to yourself, this is what I want to do this year?
I was hoping for top five really. It was going alright at the first round. It's a long season. I'll just take it round by round.
You are not working at the moment, are you? You're full-time racing?
Yeah. Up until Christmas I was working with my dad full-time on the ground works. Then I decided to go full-time, just try and give it a proper go to see where I get with it. Hopefully if it carries on this way it pays off.
This year are we just going to see you in the British or are we going to see you in the EMX 250?
I was hoping to do most of the Europeans. I went to Red Sand and things didn't really go to plan. We had a bit of an off day. I hope to do the next one. We'll see how that goes. Hopefully get a few better results in that as well.
Do you think that comes down to a mental thing again, like how you sort of developed into the British this year? You are riding against those riders, who have come through the EMX125 into EMX250. They have kind of got an added advantage, because they are used to that environment.
Yeah, they are on factory teams as well; a lot of the riders. You have just got to go there and be recognised. Whereas the other 125 riders they come out, like that Mikkel Haarup or whatever. He has gone straight to Factory Husqvarna. You got to be there to be recognised.
Interview: James Burfield | Lead Image: MPS Images
Entry Lists: AX Fest
See here.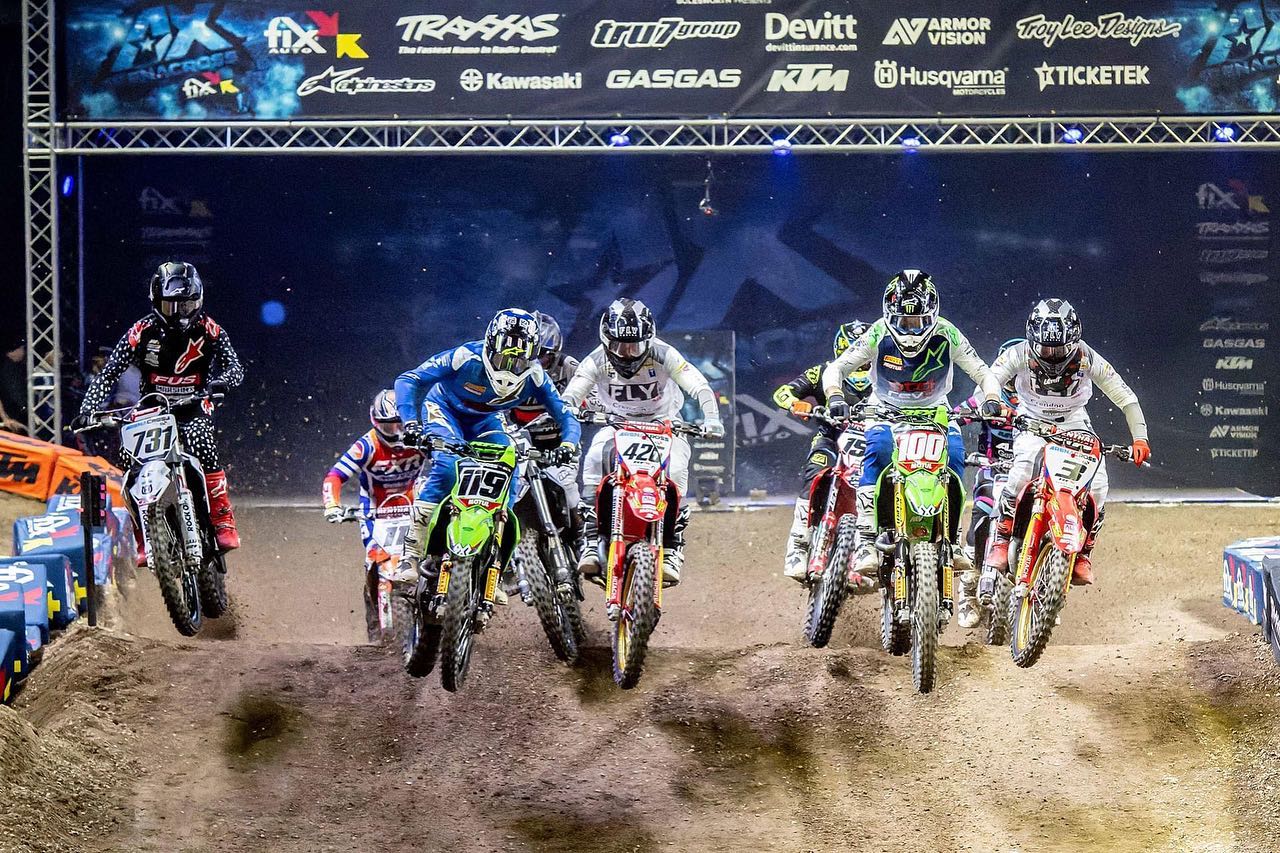 Check out who's on the entry lists for the AX Fest this weekend, as the likes of Tommy Searle, Conrad Mewse, Arnaud Tonus on a Stark, Adam Sterry, Billy Bolt and Jonny Walker will be in action.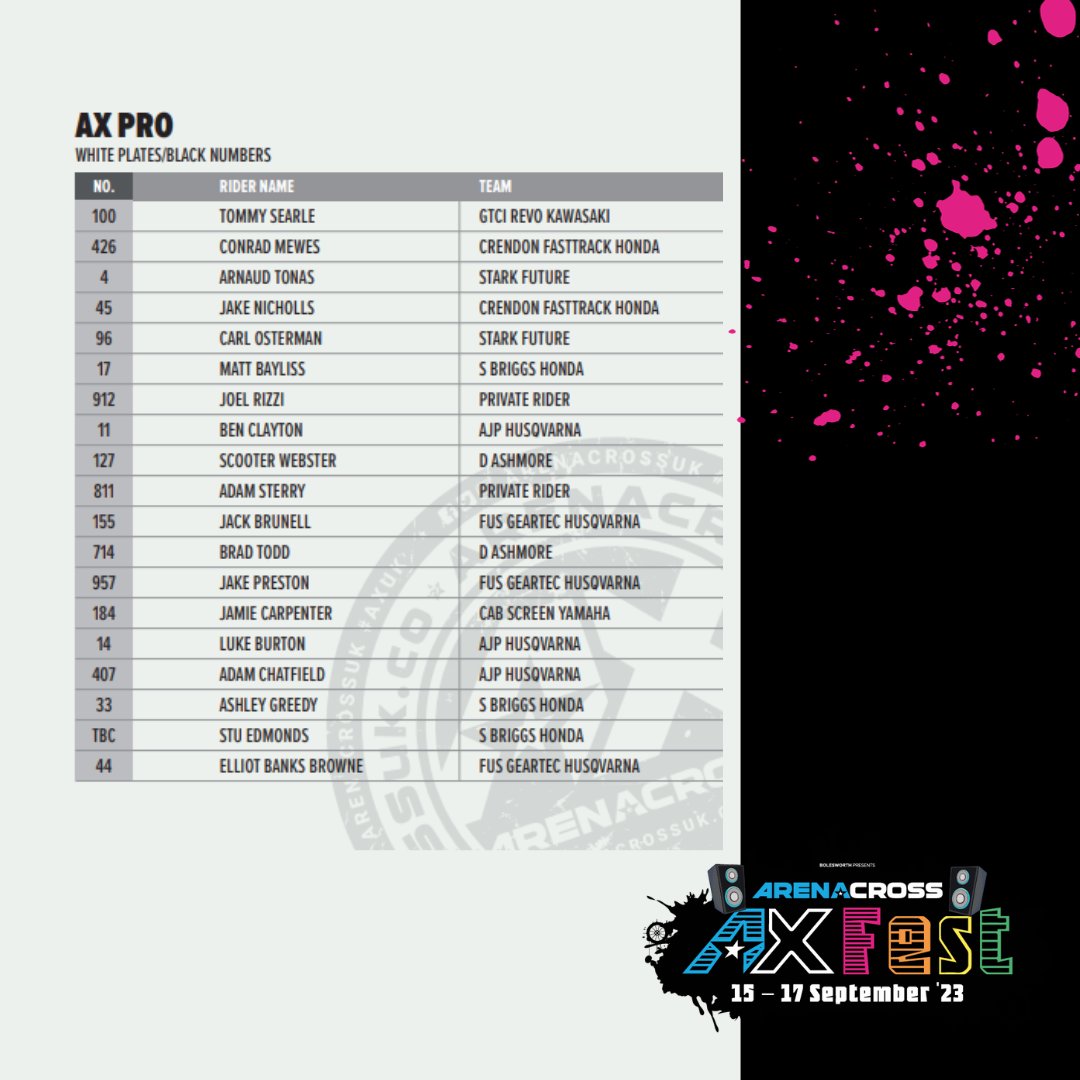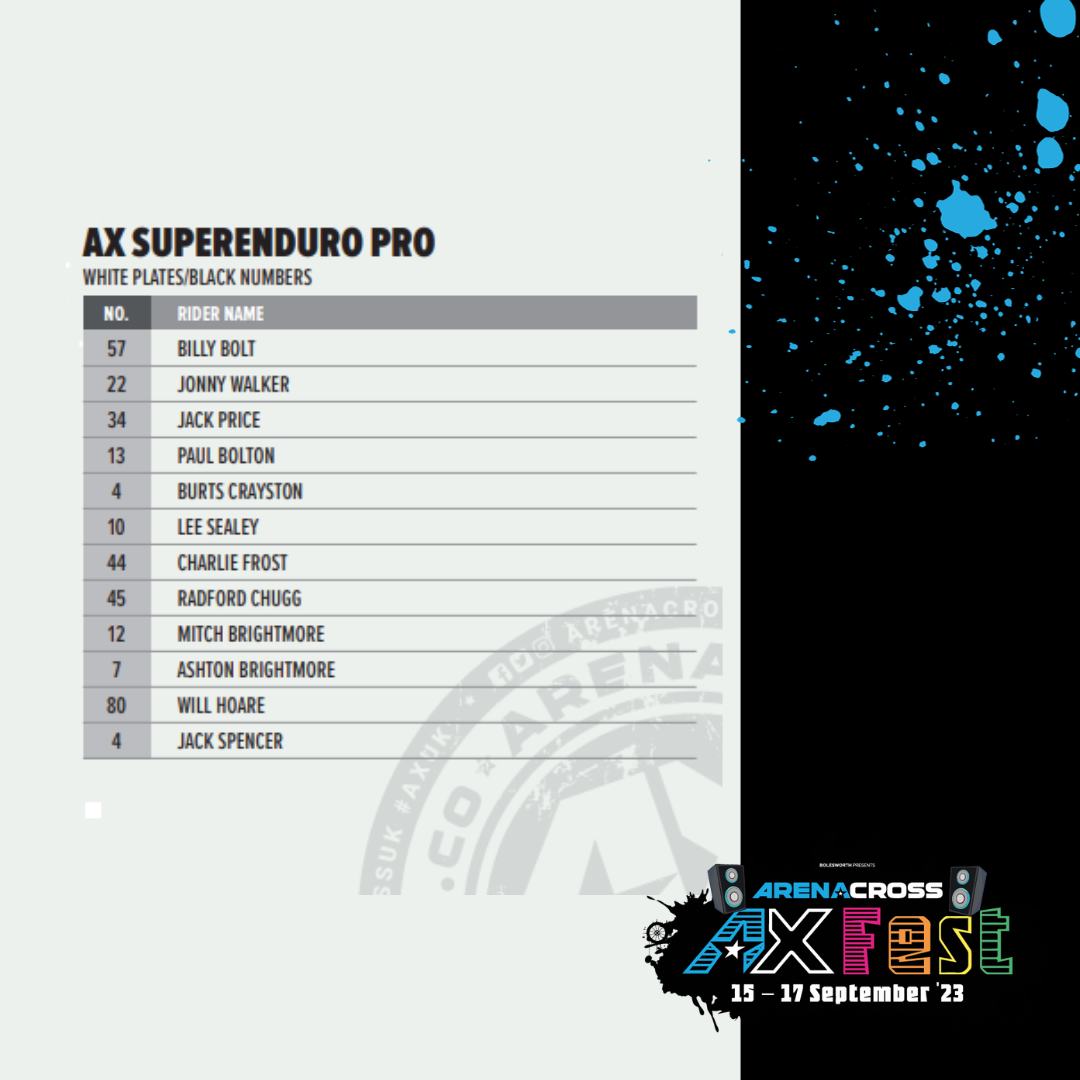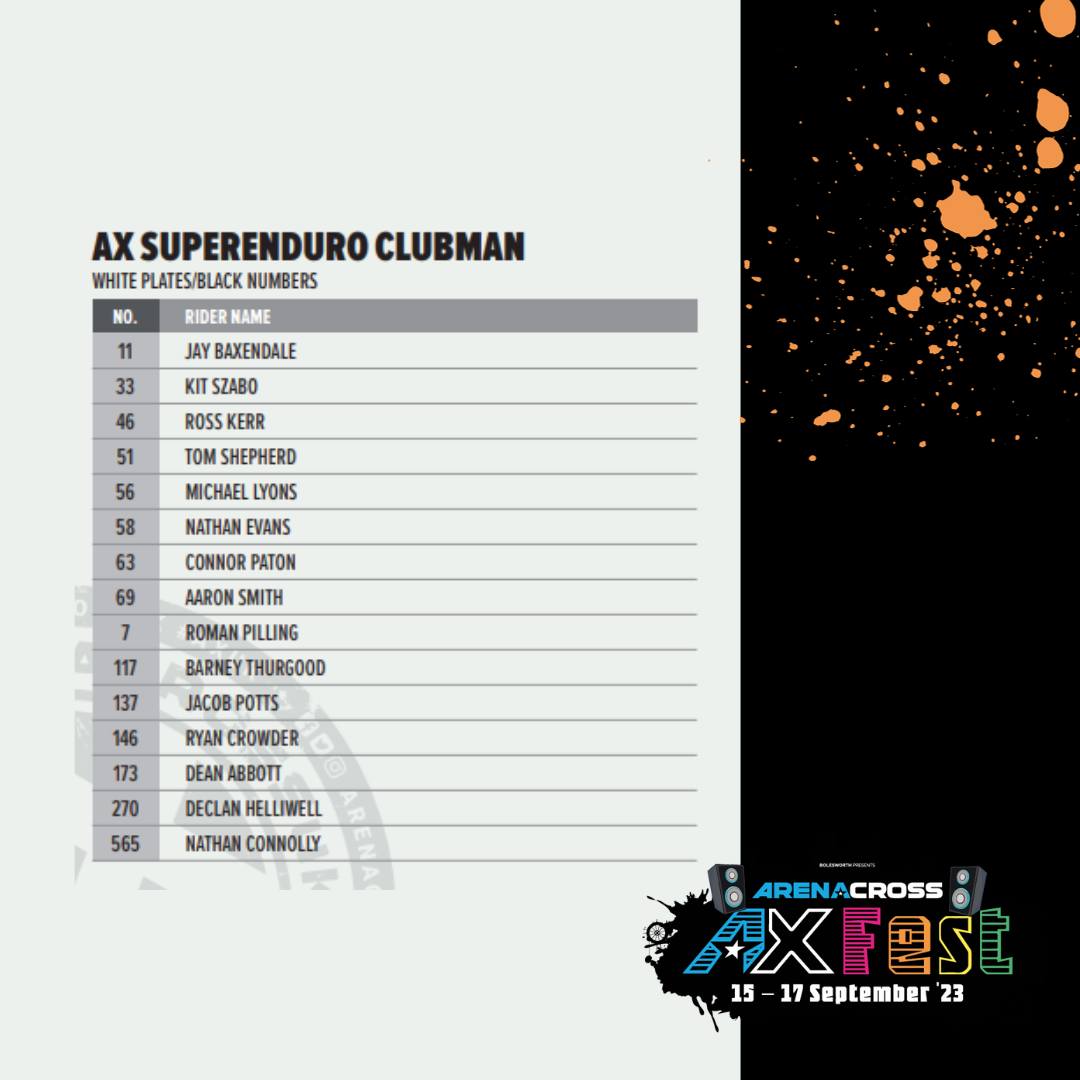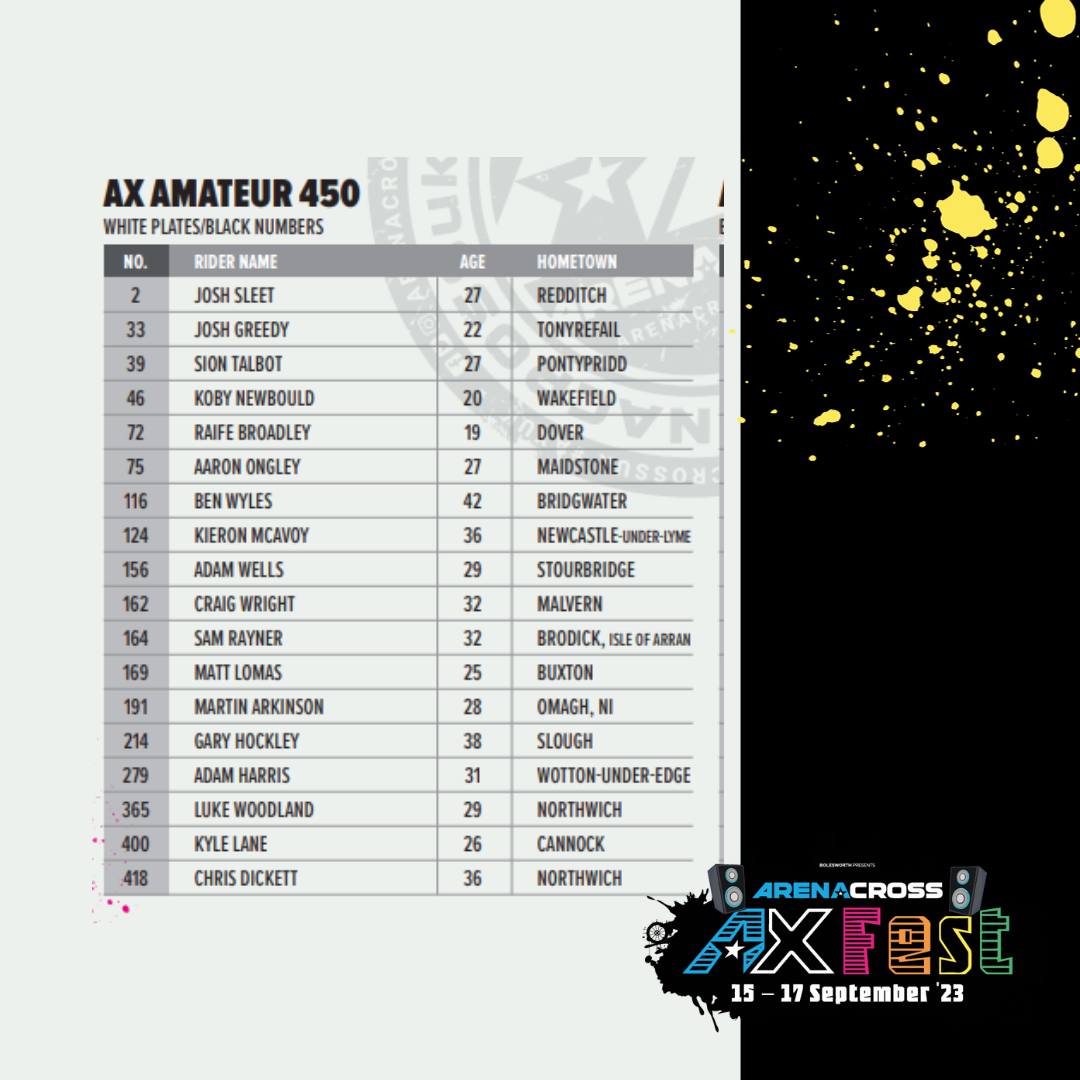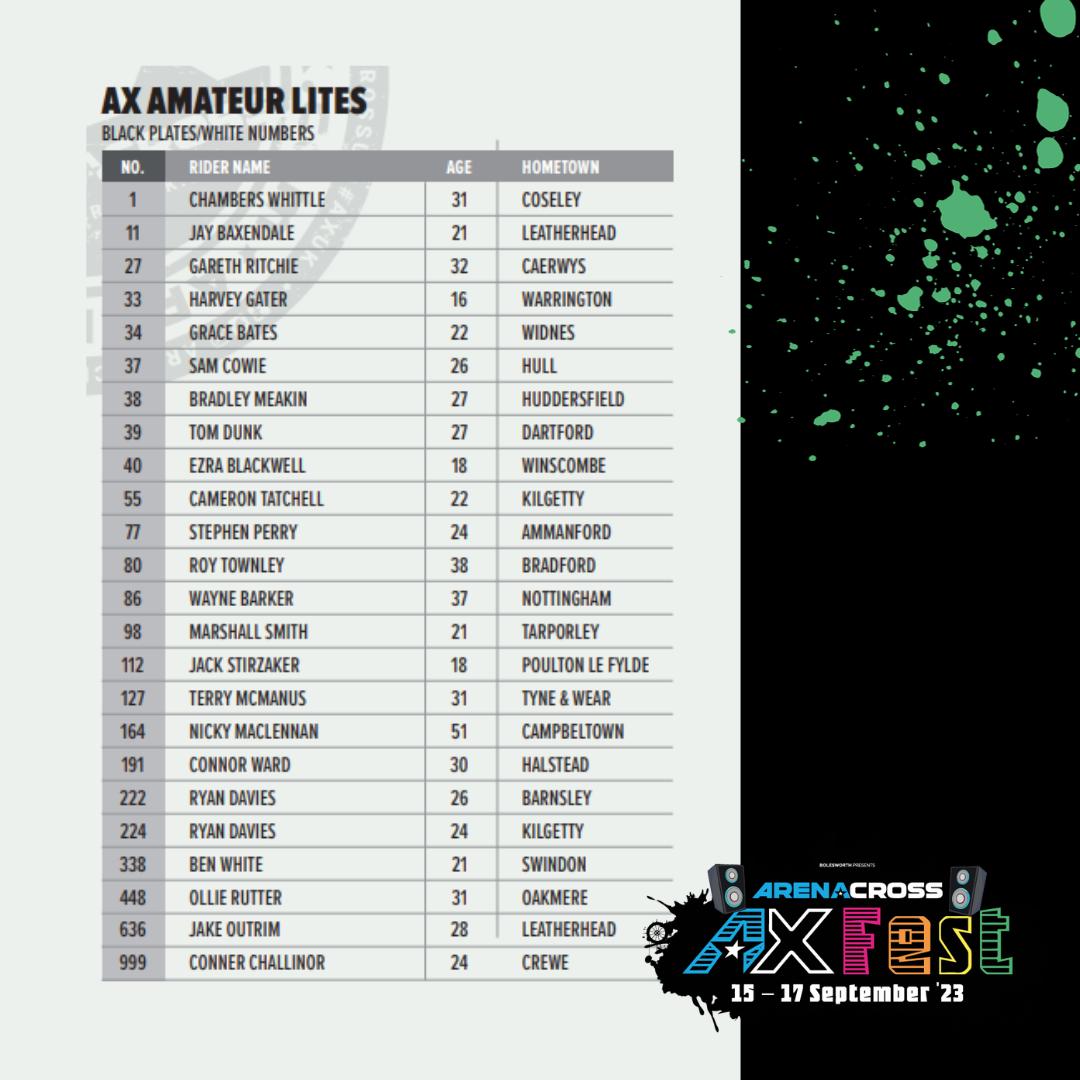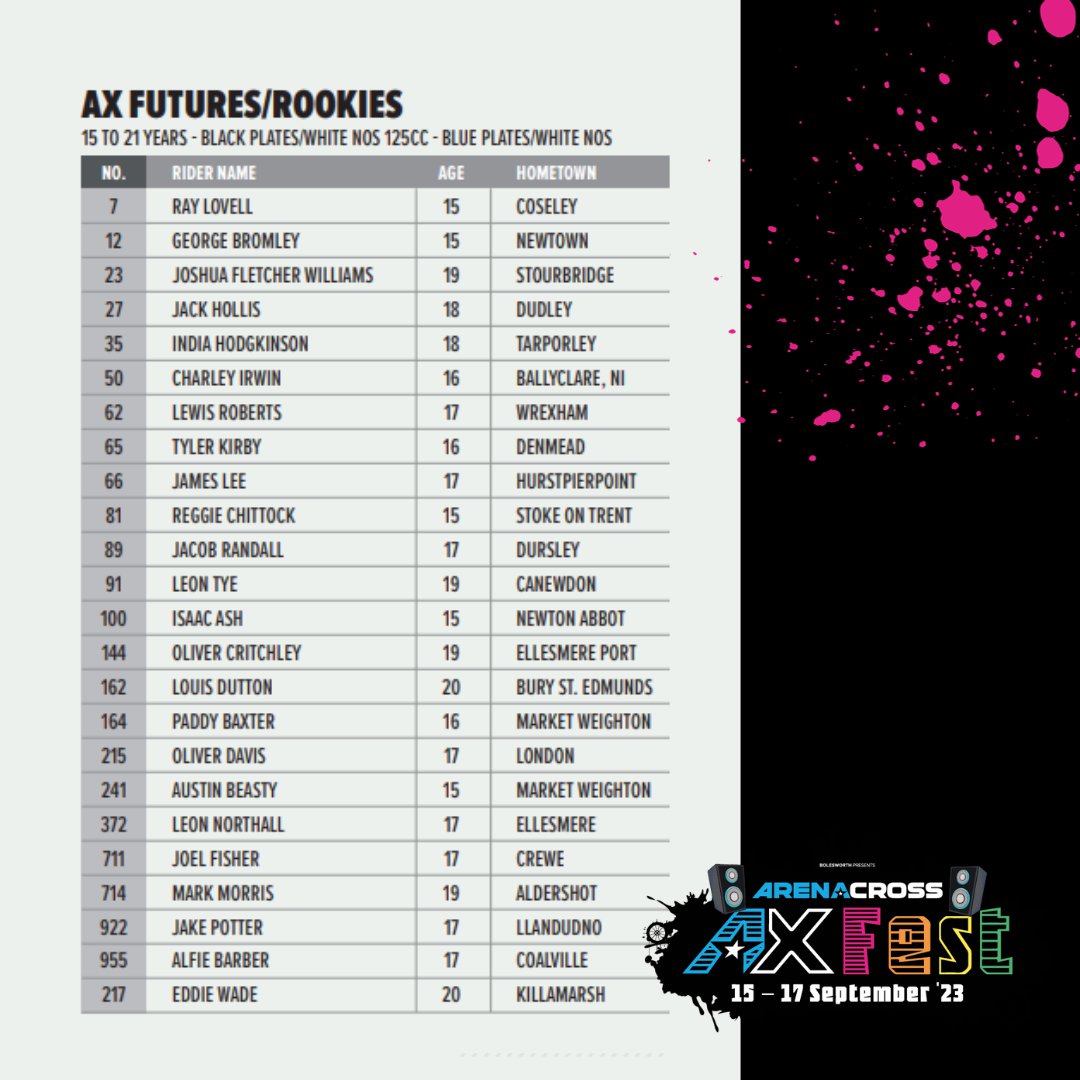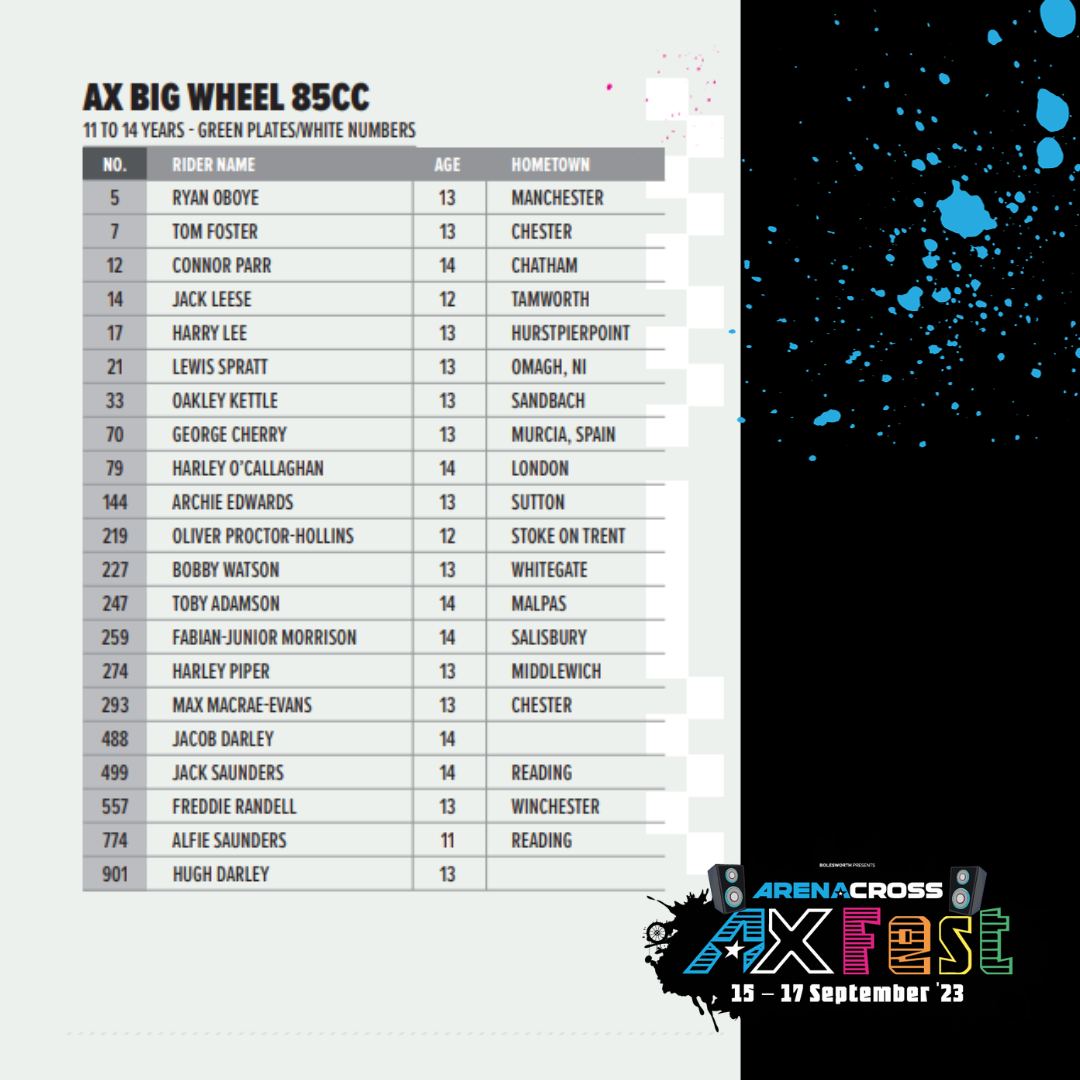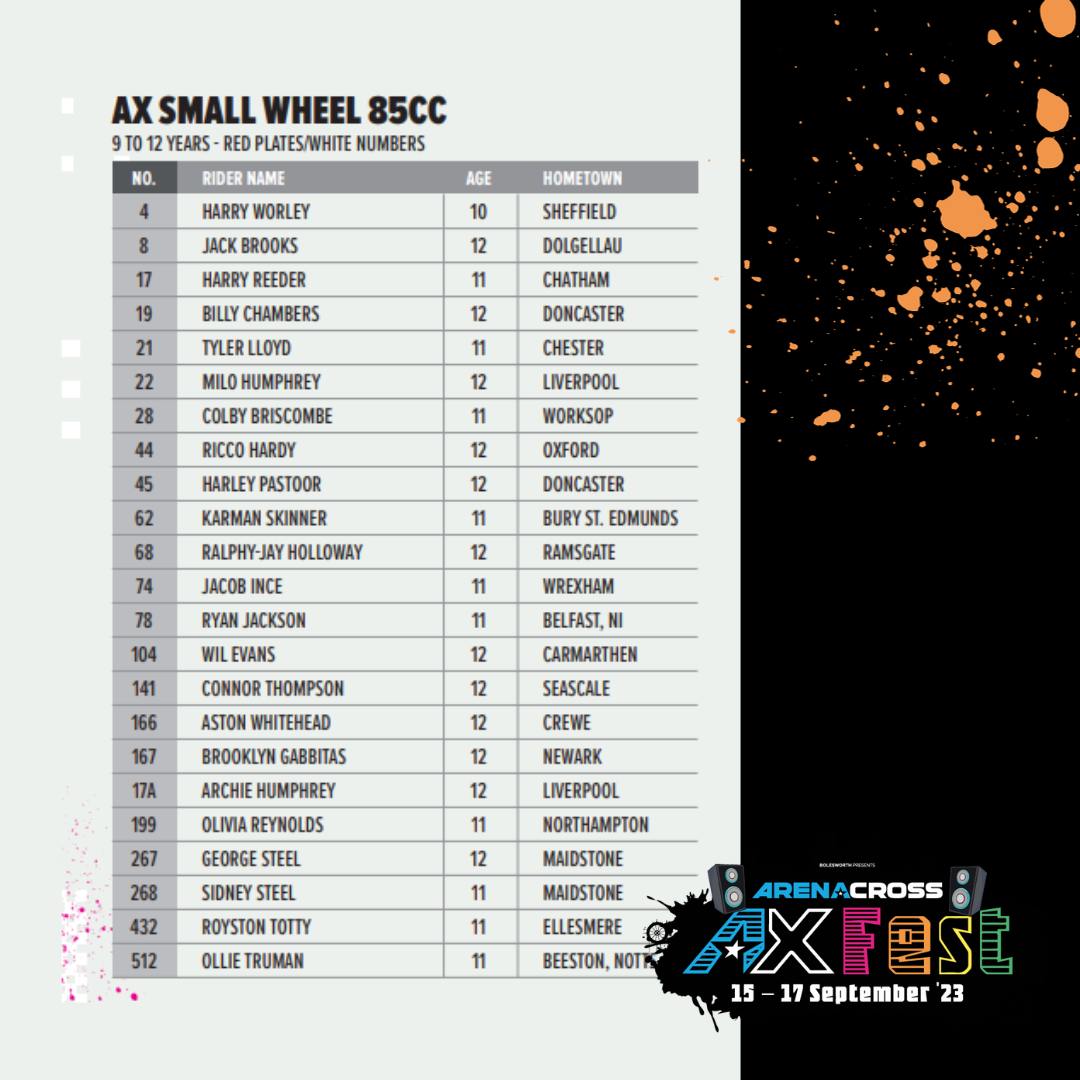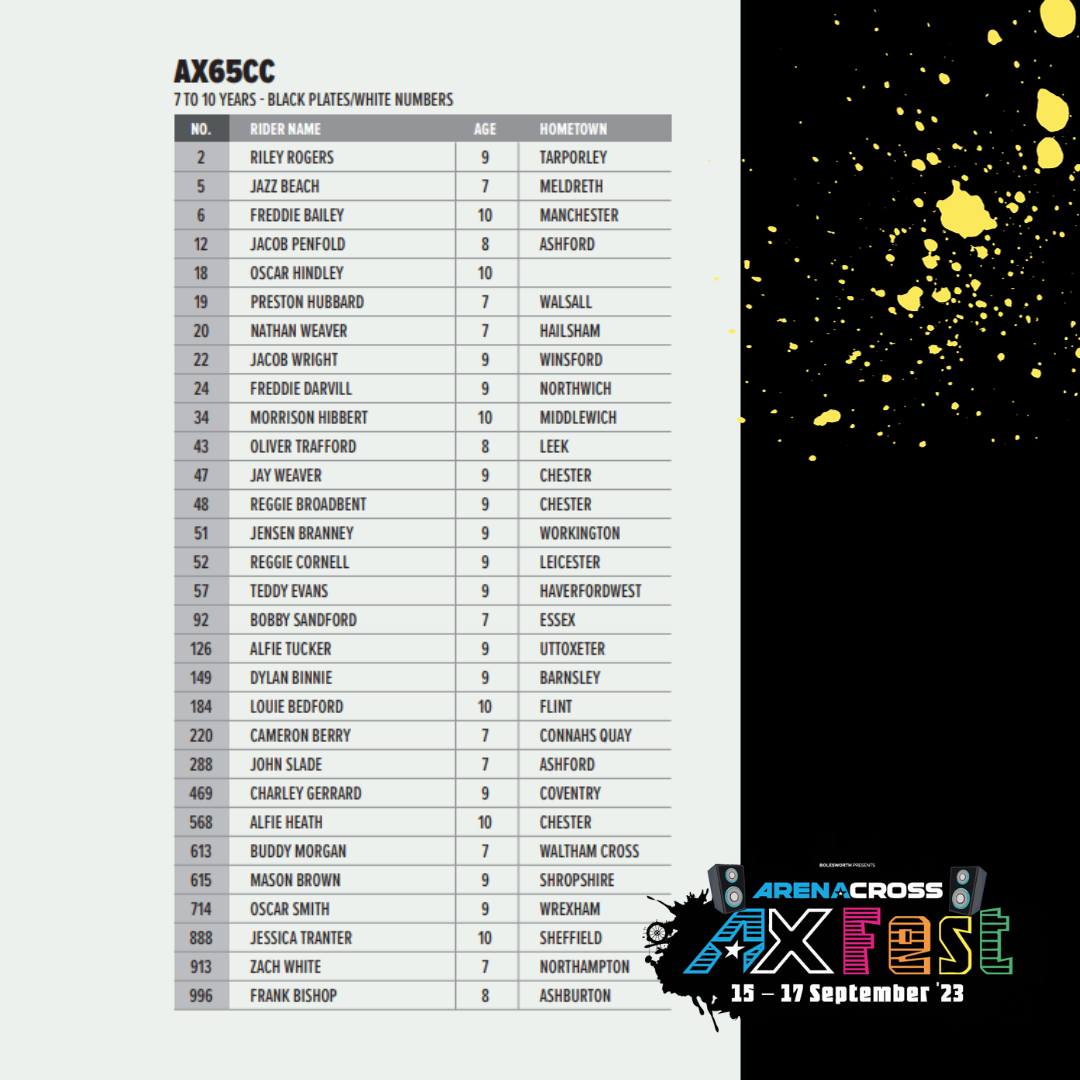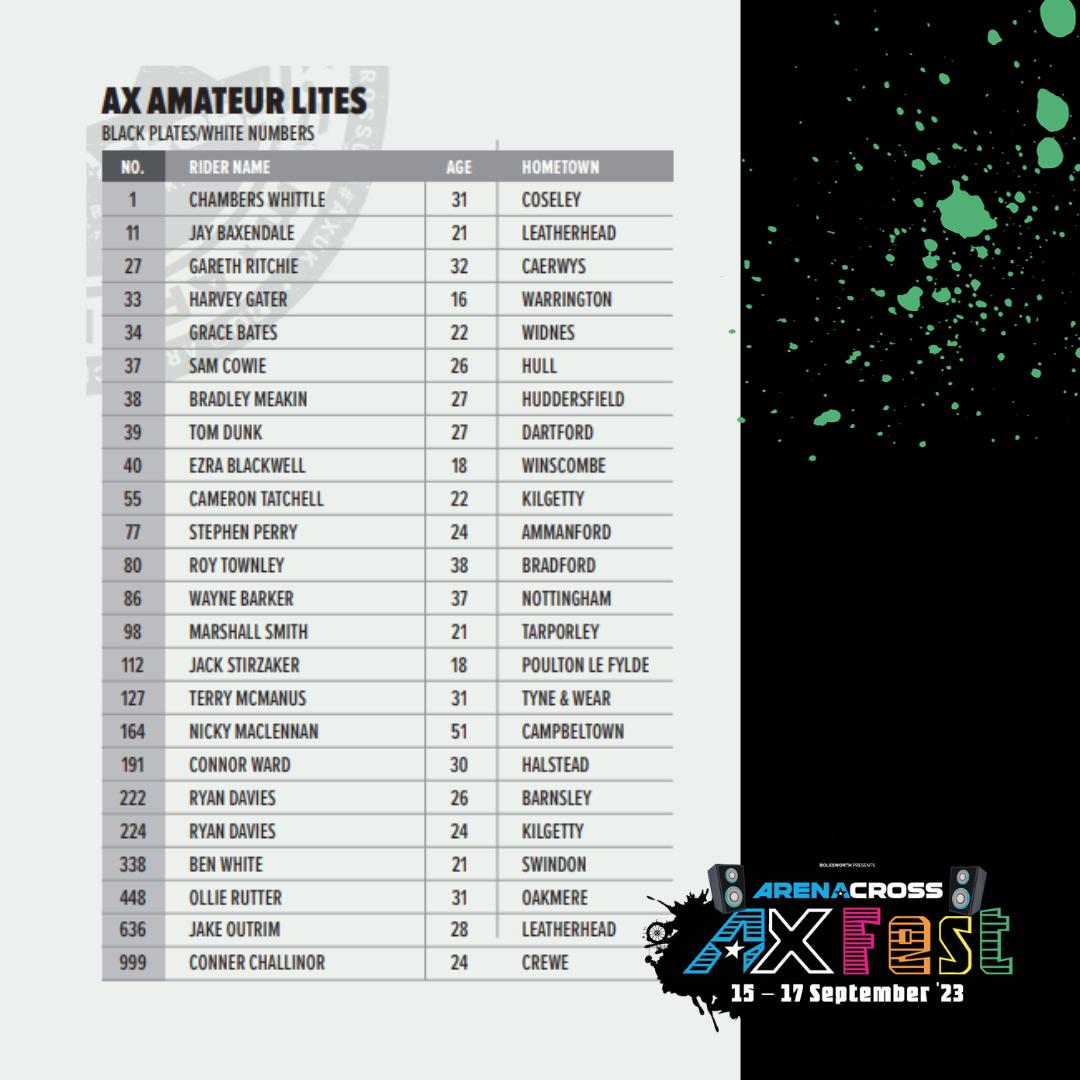 Lead Image: AX Fest
Love what we do? Please read this article as we try to raise £30,000.
The MX Vice Show Episode #143 with Isak Gifting
Listen now.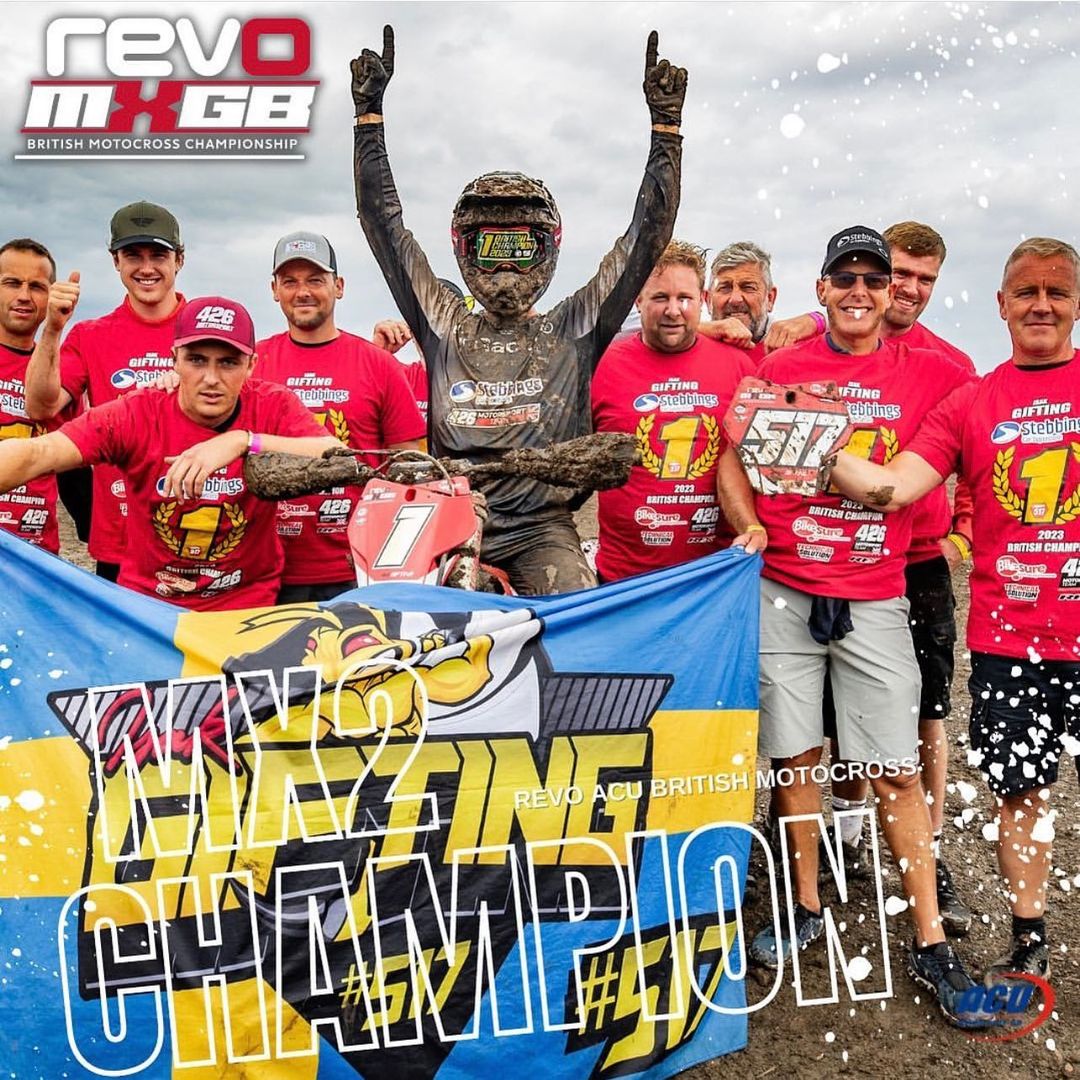 In the latest MX Vice Show, Swedish MX2 maestro Isak Gifting talks to Ed Stratmann about winning the British Championship, his challenging season so far, living in Paris, racing MX2 and the British, the state of play in Swedish motocross, his amazing program and much more.
The MX Vice Show is as always available to listen to on Spotify, iTunes, SoundCloud, Stitcher and Google Play. Thanks to Parts Europe, Scott, Acerbis, Fly Racing, AS3 Performance, ARMA nutrition and Even Strokes for their support of The MX Vice Show. If you would like to become a part of the show, don't hesitate to get in touch.
Lead Image: Revo ACU British MX Championship/Isak Gifting
Love what we do? Please read this article as we try to raise £30,000.
Kawasaki UK Results: British Championship – Monster Mountain
Presented by Kawasaki UK.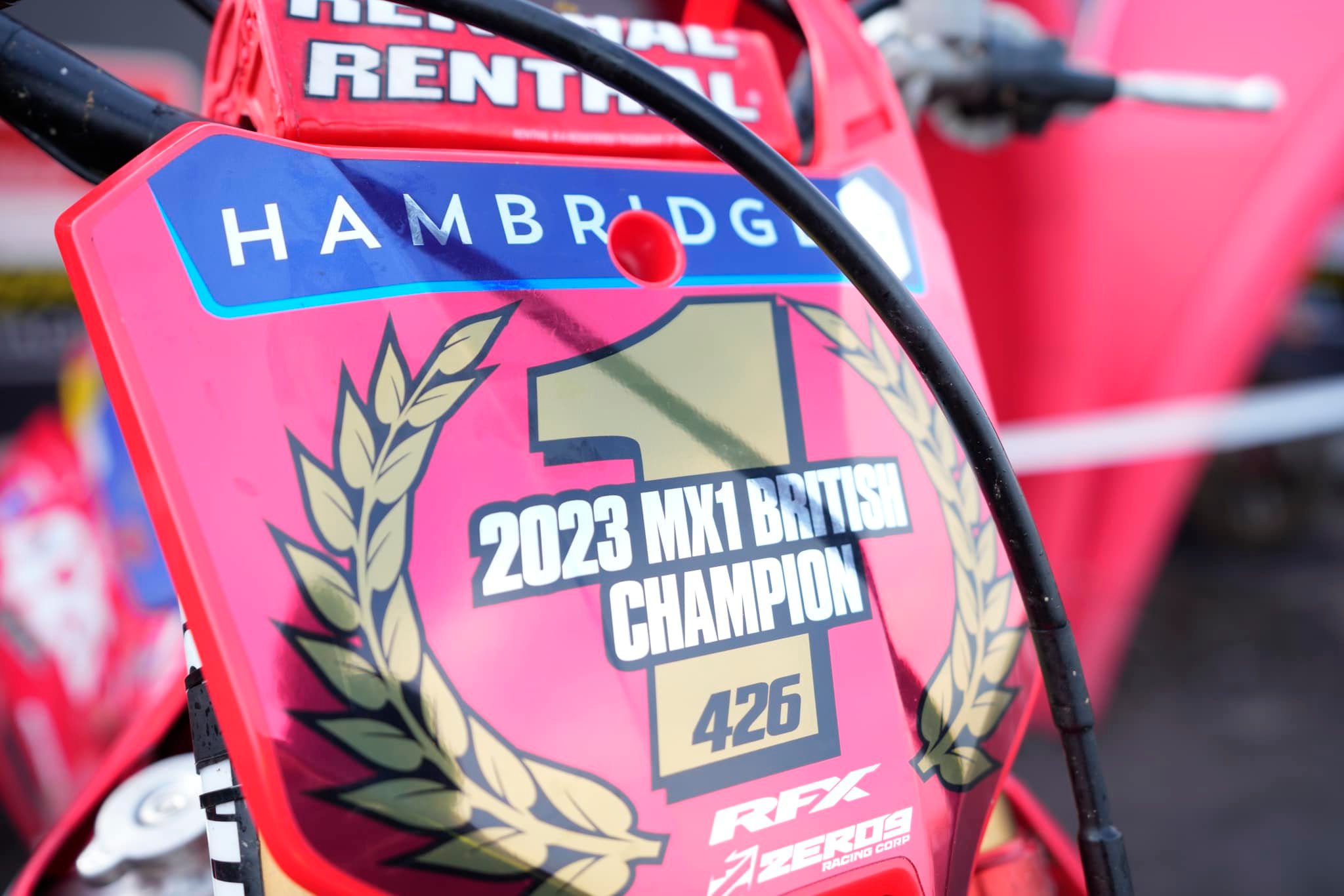 Find all the results from the British Championship at Monster Mountain below. Presented by Kawasaki UK.
This page will have all of the results. The results are posted in an easy-to-view fashion, with the latest results at the very top of the page. If you do not immediately see the most recent results, hit the refresh button in the top-right corner and then the issue should be rectified.
MX1 Overall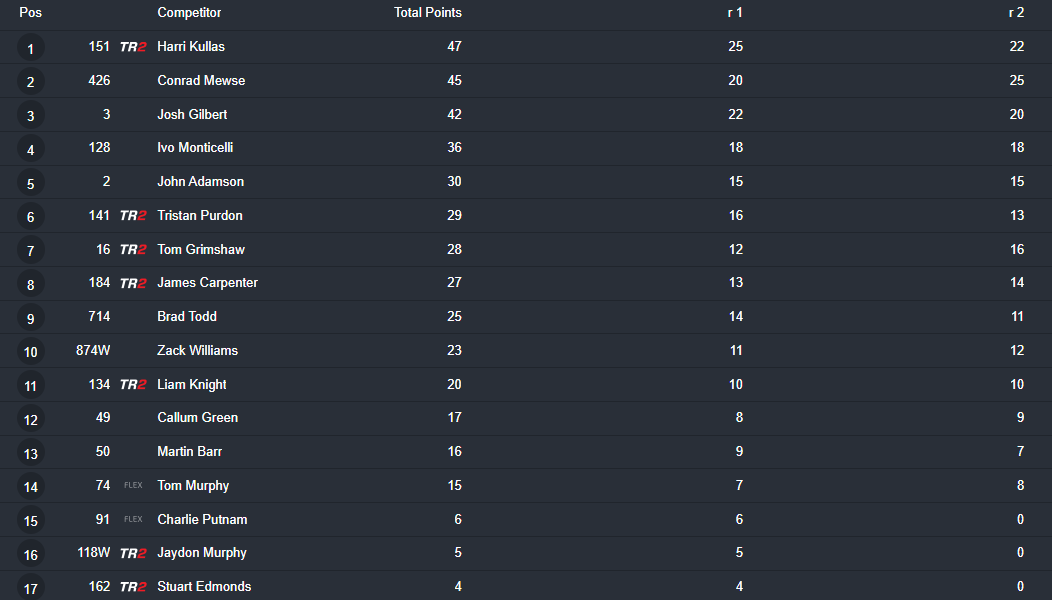 MX2 Overall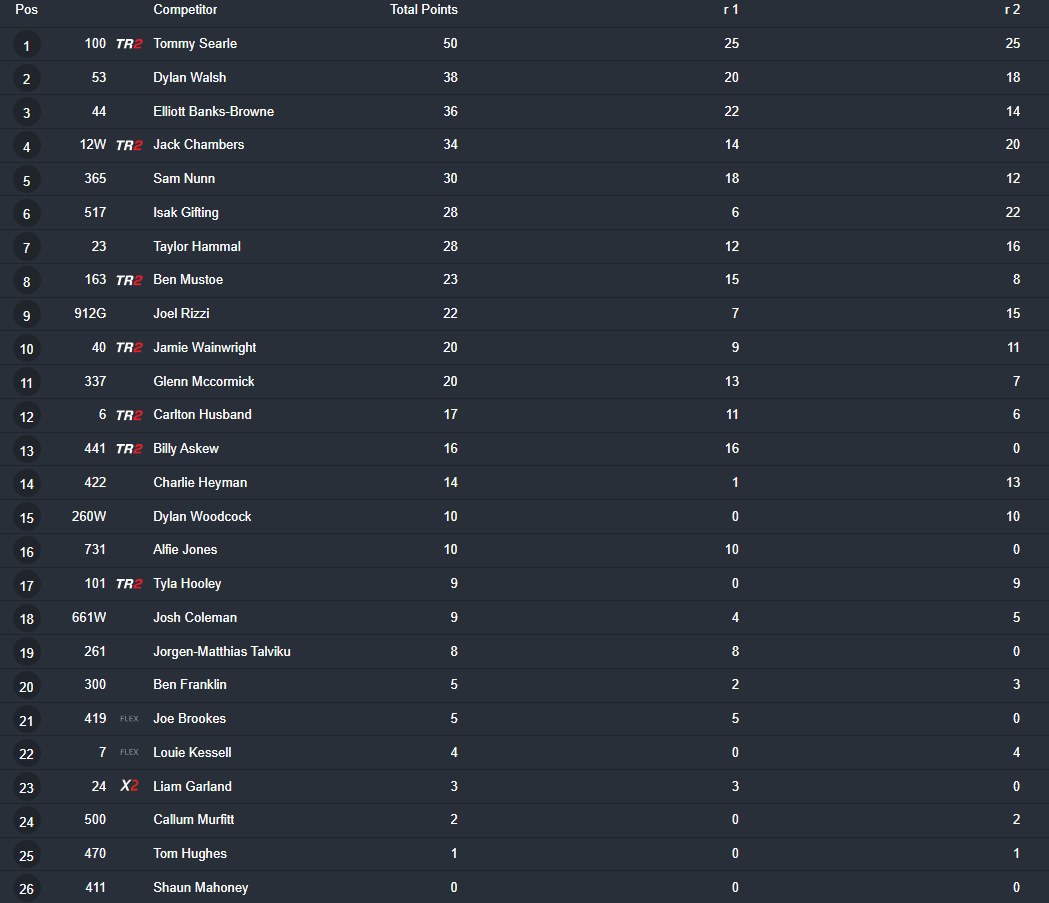 Lead Image: Crendon Fastrack Honda
Love what we do? Please read this article as we try to raise £30,000.