Tom Vialle's overwhelmingly positive AMA Supercross debut served as a testament to what a gifted rider he is, on a day where the two-time MX2 World Champion had a podium in reach before a late spill relegated him to seventh.
---
Words: Edward Stratmann | Lead Image: KTM
---
Starting the day off steadily as he adapted to the track and the unfamiliar environment of the discipline, the Frenchman was a respectable ninth in qualifying
Clearly gaining confidence with every lap logged, Vialle really sprung into life in his heat race, with him showing excellent pace and skills to keep Haiden Deegan at bay and finish third behind the far more experienced duo of Jordon Smith and Max Anstie. Indeed, the fact the Red Bull KTM maestro and Smith were the only men to record a lap time in the 52s displayed his undeniable speed.
Carrying this momentum into the main event, the 22-year-old jumped out of the gate in customarily rapid fashion to propel himself immediately into third before shooting to the lead just a handful of corners in.
Looking comfortable, fast and handling the situation admirably, the technically proficient hotshot dealt with the pressure and rose to the occasion superbly in the opening exchanges.
Despite leading two laps and gaining valuable experience out front, Vialle was eventually passed by the hard-charging Hunter Lawrence. Although he was struggling in the whoops, there was much to like about his precision and execution on the other sections on the track.
Keeping Anstie and Smith at bay and coping with their harrying, he held his own exceptionally for over five minutes against the heavy hitters until Anstie got him. Smith then went down in the sand to give him some much-needed breathing room, as the Star Racing pilot's impatience got the better of him.
To his credit, Vialle didn't let the Brit get away, with him keeping the gap steady at around one to two seconds for the subsequent few laps.
Just when he appeared destined to mark his dream debut with a podium, an untimely crash with just over one minute left ensured he dropped back to seventh, as Smith, Jeremy Martin, Deegan and Michael Mosiman got by him at the death.
All things considered, though, this was a tremendous maiden supercross race by him, for he produced a polished ride on the big stage while showcasing many glimpses of his quality.
By the numbers, the fact he was the fifth fastest man in the main, was one of only five men to bank a lap in the 53s, was the quickest man in segment five and was fourth best in segments one and two accentuated what a fine body of work he enjoyed.
While his lap times were notably consistent until his crash, his issues in the whoops were underlined by the stats that state he was only 18th fastest in this segment.
"I was a little nervous in the first practice, but I felt more comfortable as the day went on. In my heat, I was again a bit nervous as it was my first ever Supercross in a stadium at night, but I had a good start and finished P3, so I was happy with that," he explained to KTM.
"In the main event, I had a great start again and got to lead for two laps. Then with five laps to go, while in third, I had a small crash when I missed the rear brake and went over the corner. I'm disappointed as we could've finished on the podium, but I learned a lot and it was a good day overall."
Anstie was then full of praise for the youngster when asked on his outing, insisting: "I thought he actually did really well. I honestly thought he was riding really well. Obviously, he's got a great team, a great group of people around him and the French have a tendency to be very good at Supercross. He's light on the bike. I'm sure he will be good, he kind of reminds me of Musquin when he was younger. I'm sure he's going to be one to look out for in the future."
Following his upside-filled first hit-out, Vialle will now turn his attention to Tampa, where he'll be relishing the prospect of hitting the track again to see if he can improve on his encouraging start to supercross life Stateside.
Love what we do? Please read this article as we try to raise £30,000.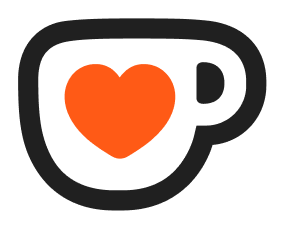 Support MX Vice on Ko-fi