24MX Fantasy Manager: British Prizes
Huge news for Britain.
Hot off the announcement last week, MX Vice are pleased to announce that Europe's biggest motocross e-commerce store, 24MX, will come aboard this year as the sponsors of Fantasy MX Manager for the British Championship.
Last year the Fantasy MX Manager for Maxxis British Championship had no sponsors, no prizes and was a competition that was run just for fun. 2018, however, will see a £10,000 prize fund.
Not only will 24MX be offering prizes, but their huge network of customers will have access to Fantasy MX Manager. Additionally, with a prolific marketing campaign, our target this year is to reach 30,000 entries whilst working together.
MX Vice will bring back public and private leagues. Certain riders, like Graeme Irwin, Tommy Searle and Jake Nicholls will be having their own league where fans can join and win signed prizes.
24MX will be offering the following vouchers as prizes on Fantasy MX Manager this season. There will also be random signed prizes from your favourite British Championship riders and MX Vice goodies, so that everyone has a shot at winning something! All of the prizes reach a massive total of £10,000.
On top of the great news that 24MX are putting together an amazing prize fund, 24MX Fantasy Manager will be the official Fantasy Manager of the Maxxis British Championship after agreeing a deal with the ACU. MX Manager will have its own presence at every MXGP round this year to help promote the game.  
Maxxis British Championship Prizes

1st

£1200 (24MX Voucher)

2nd

£700 (24MX Voucher)

3rd

£500 (24MX Voucher)

4th

£450 (24MX Voucher)

5th

£425 (24MX Voucher)

6th

£400 (24MX Voucher)

7th

£375 (24MX Voucher)

8th

£350 (24MX Voucher)

9th

£325 (24MX Voucher)

10th

£300 (24MX Voucher)

11th

£275 (24MX Voucher)

12th

£250 (24MX Voucher)

13th

£225 (24MX Voucher)

14th

£200 (24MX Voucher)

15th

£175 (24MX Voucher)

16th

£150 (24MX Voucher)

17th

£125 (24MX Voucher)

18th

£100 (24MX Voucher)

19th

£75 (24MX Voucher)

20th

£50 (24MX Voucher)
British Round Prizes (All Eight)

1st

£125 (24MX Voucher)

2nd

£100 (24MX Voucher)

3rd

£80 (24MX Voucher)

4th

£65 (24MX Voucher)

5th

£50 (24MX Voucher)
James Burfield (Founder): "After last week's announcement of £20,000 in prizes, it is hard to believe that 24MX are investing another £10,000 in prizes for Fantasy MX Manager in the Maxxis British Championship. There has been a huge buzz about MX Manager and the sign ups have been crazy, but we are not finished yet. I have been wanting to work with the ACU for a long time and help promote the Maxxis British Championship. After talking to Steve and his team, we felt this was a great project for us to all work on."
Daniel Petersen (Founder, 24MX): "We are super happy about the opportunity to connect with the British fans and be a part of offering even more reasons to be excited about the coming season. May the best coach win!"
Steve McCauley (Race Director): "I am absolutely delighted that MX Vice are coming on board with the ACU and the Maxxis British Motocross Championship in a bigger, better and way more spectacular way than they ever have before with ourselves by bringing their tried and tested virtual concept to the championship.
"I have been talking to James about this for a little while now and whilst I carry the role of Race Director for the series the appointed promotion company is ACU Events Ltd, this meant getting the agreement of all parties was essential and to that end I must thank Stuart, the Championship Manager, and the board of ACUE for agreeing to the proposals.
"The Maxxis has evolved quite a bit over the last few years, two motos, staggered starts, two stroke class, double header rounds etc. etc. to name but a few and coming up in 2018 we have the first ever Festival of Motocross at Culham. I believe we are moving forward with positivity in these extremely challenging times and now we have this extra facet courtesy of the guys at MX Vice and the amazing support and commitment from 24MX. MX Manager will I have no doubt be extremely popular with the MX fraternity and I am truly excited at this new and intriguing addition to the country's number one championship."
Words: Press Release | Lead Image: ConwayMX
Inside Moto Show – Episode 2 with Jamie Buckingham
Jamie Buckingham from Leatt, talks us through his action packed 4 years.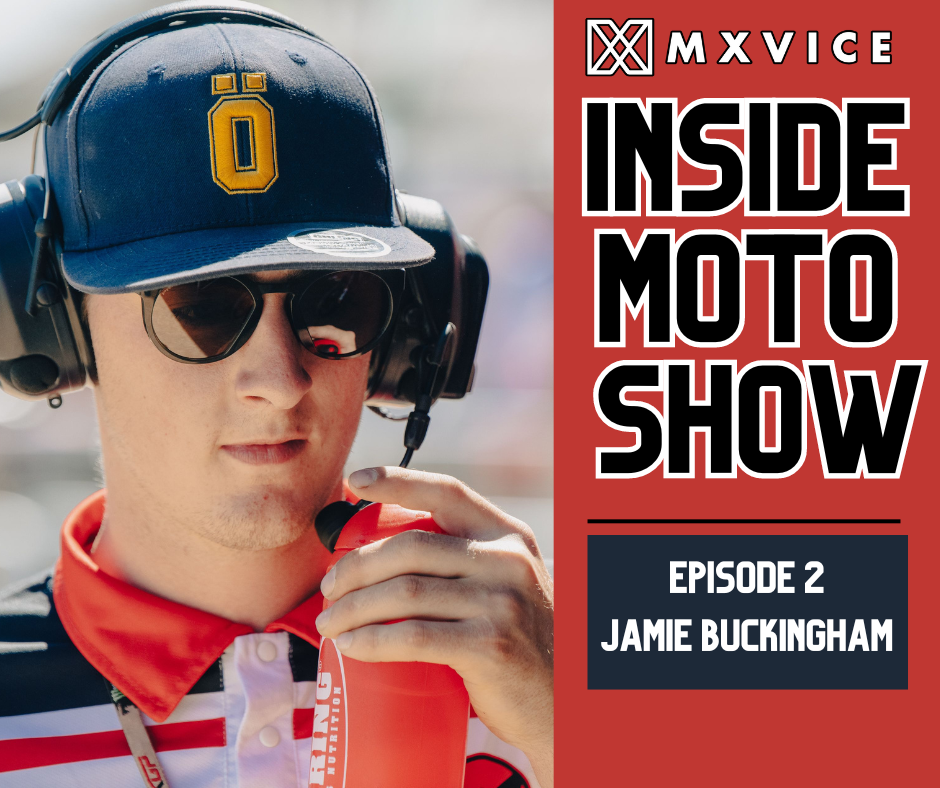 The Inside Moto Show returns this week with a popular figure in the MXGP pits. Jamie Buckingham talks us through his fast-tracked accent to working with Leatt in their marketing and athlete division. From helping out friends for free at Enduro GP to helping organise and maintain MXGP riders with the JWR Race team, it's been an action-packed four years, and we break it down in 60 minutes.
If you are wondering how to break into the Motocross and Motorcycle Industry, there are some fantastic examples from Jamie on making opportunities happen.
Entry Lists: AX Fest
See here.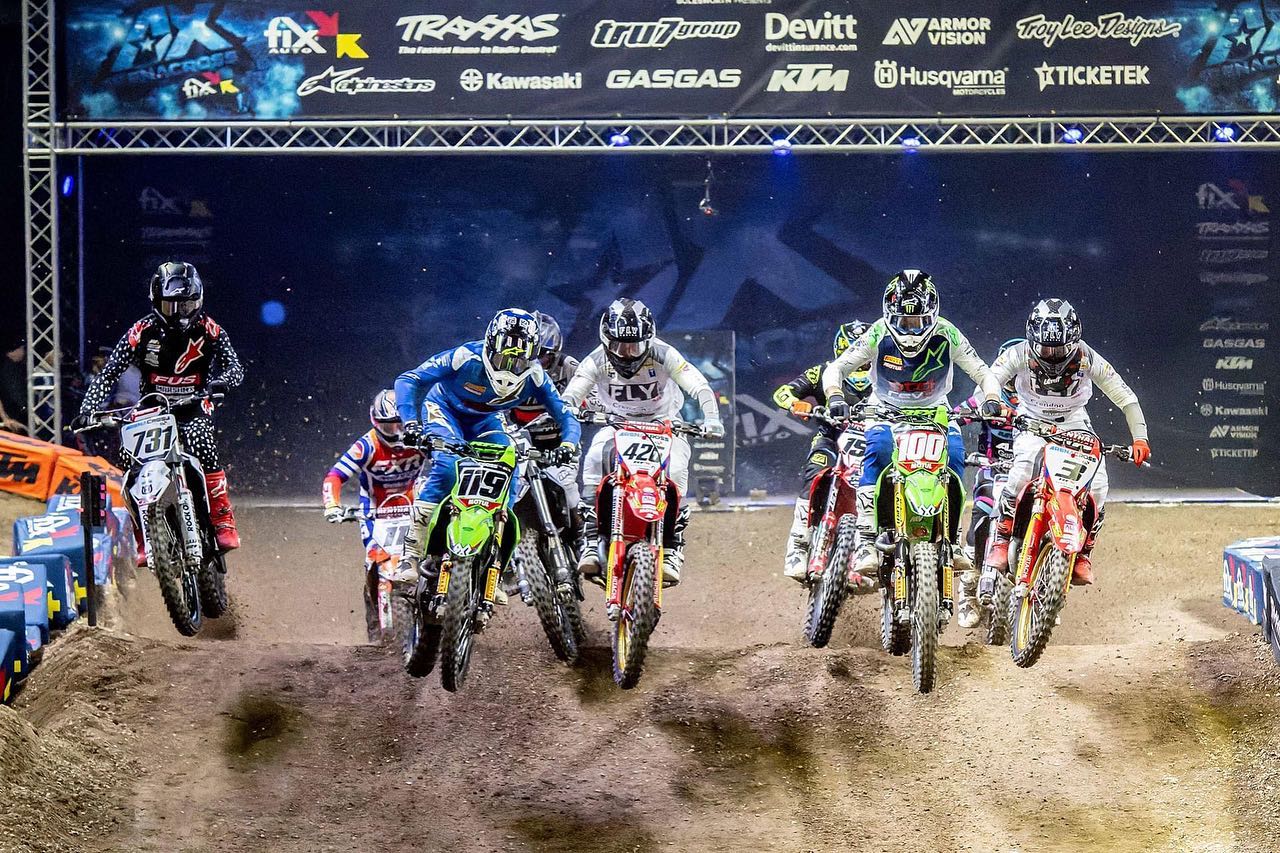 Check out who's on the entry lists for the AX Fest this weekend, as the likes of Tommy Searle, Conrad Mewse, Arnaud Tonus on a Stark, Adam Sterry, Billy Bolt and Jonny Walker will be in action.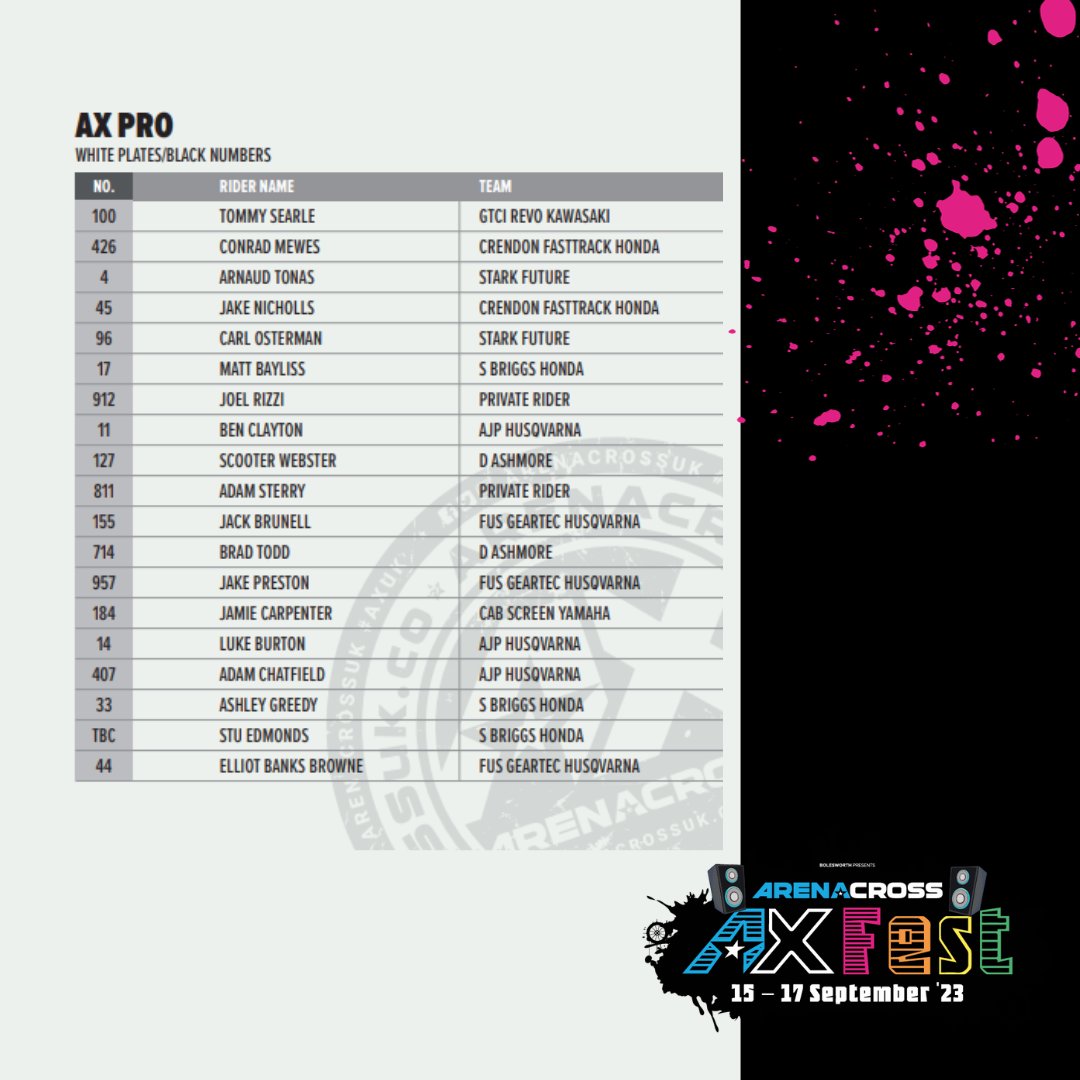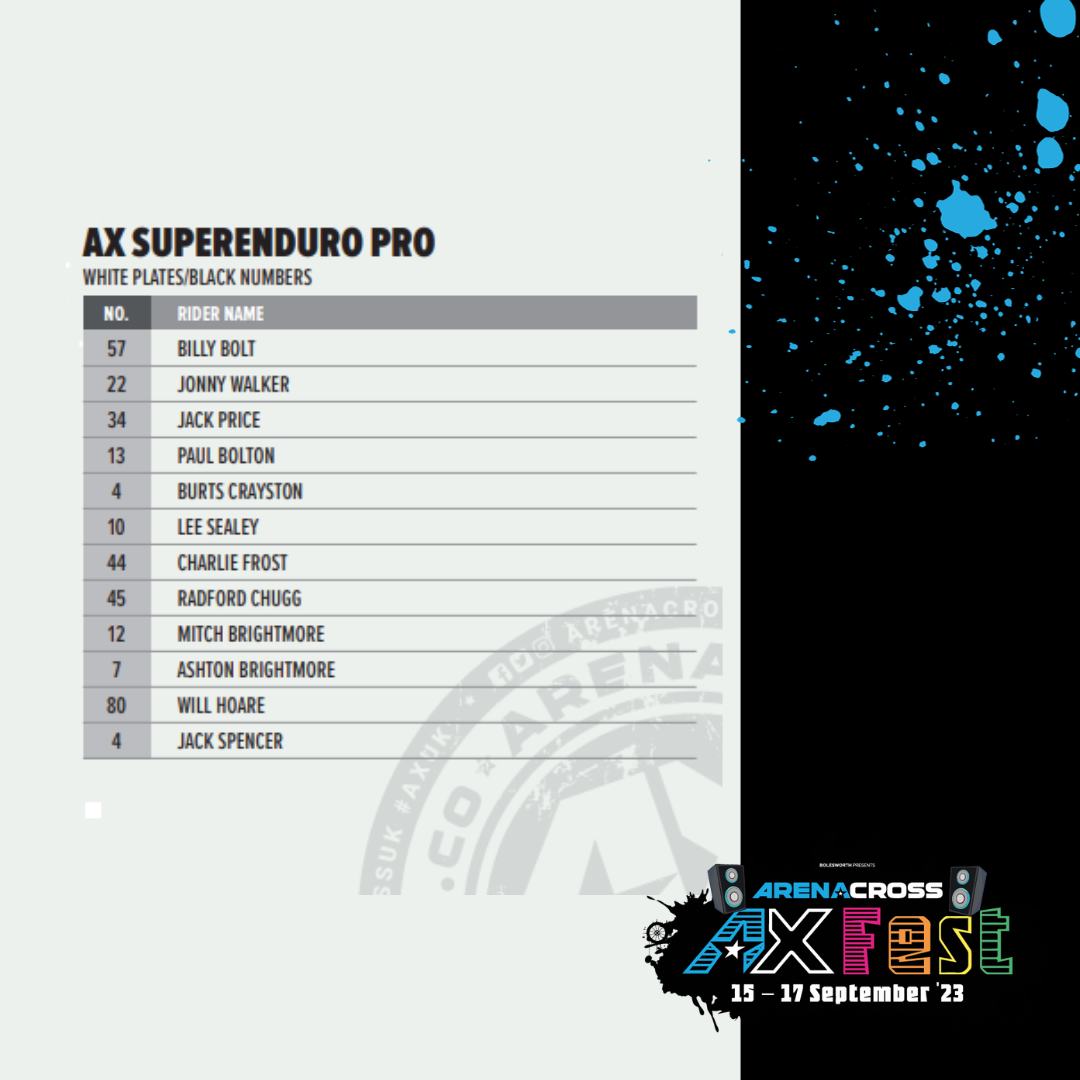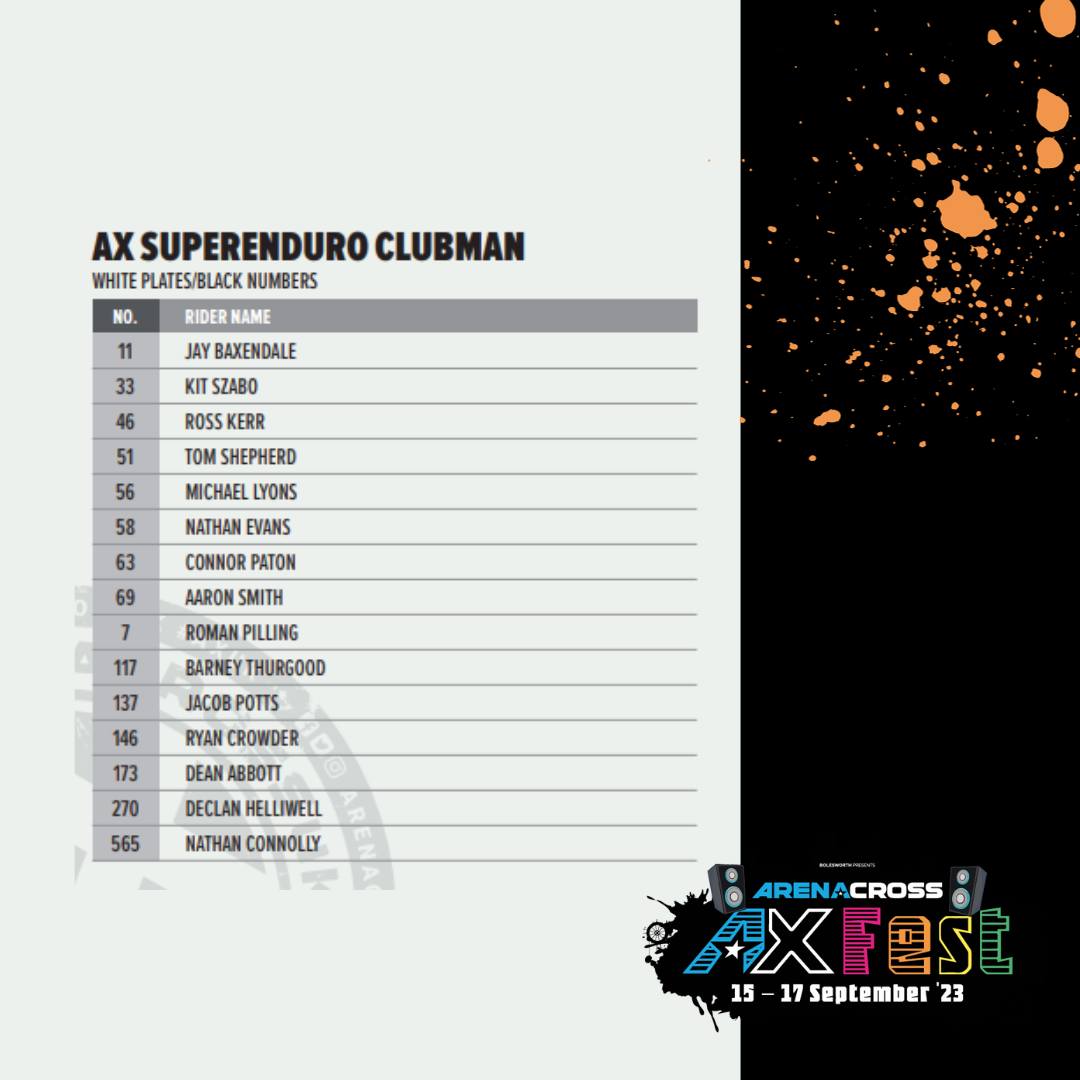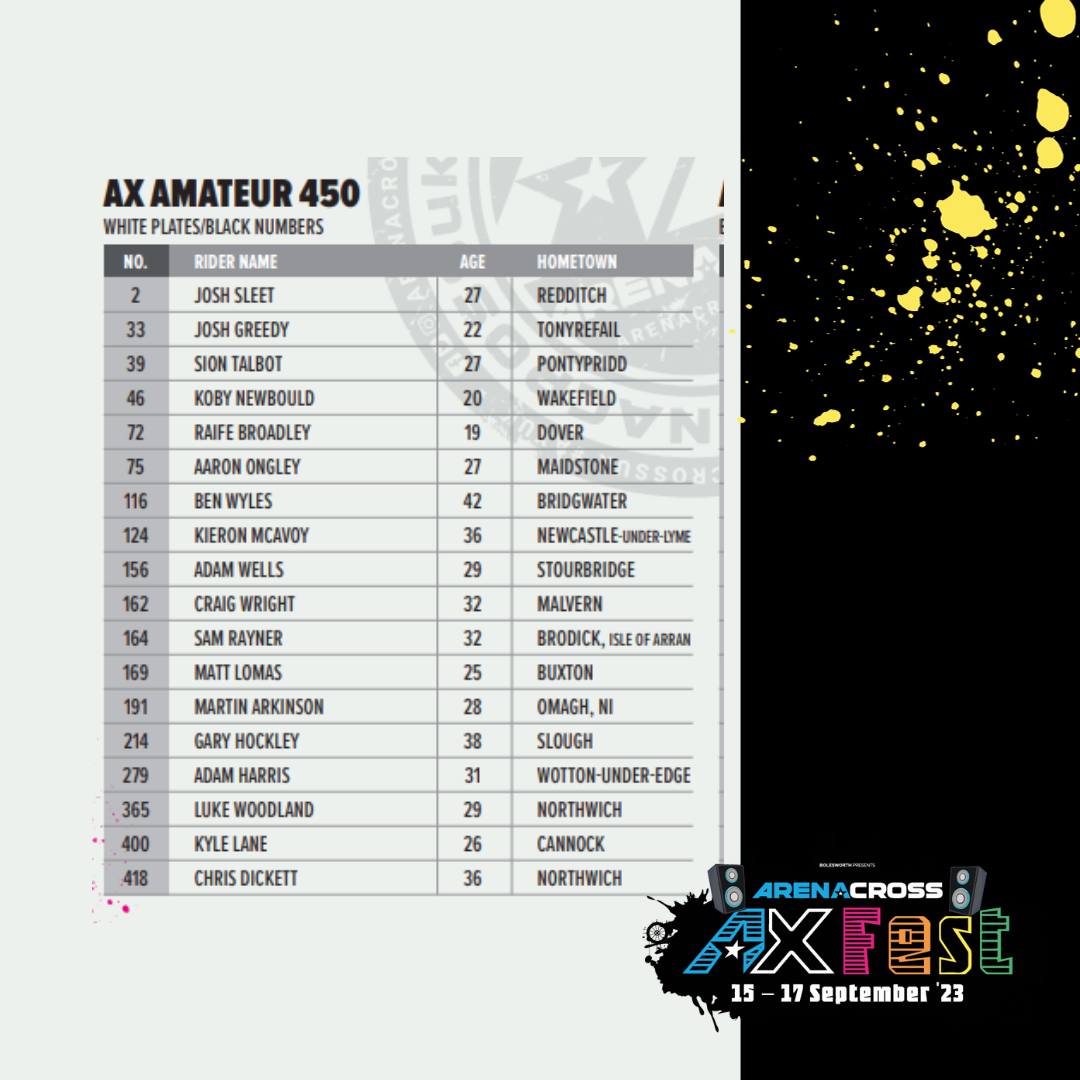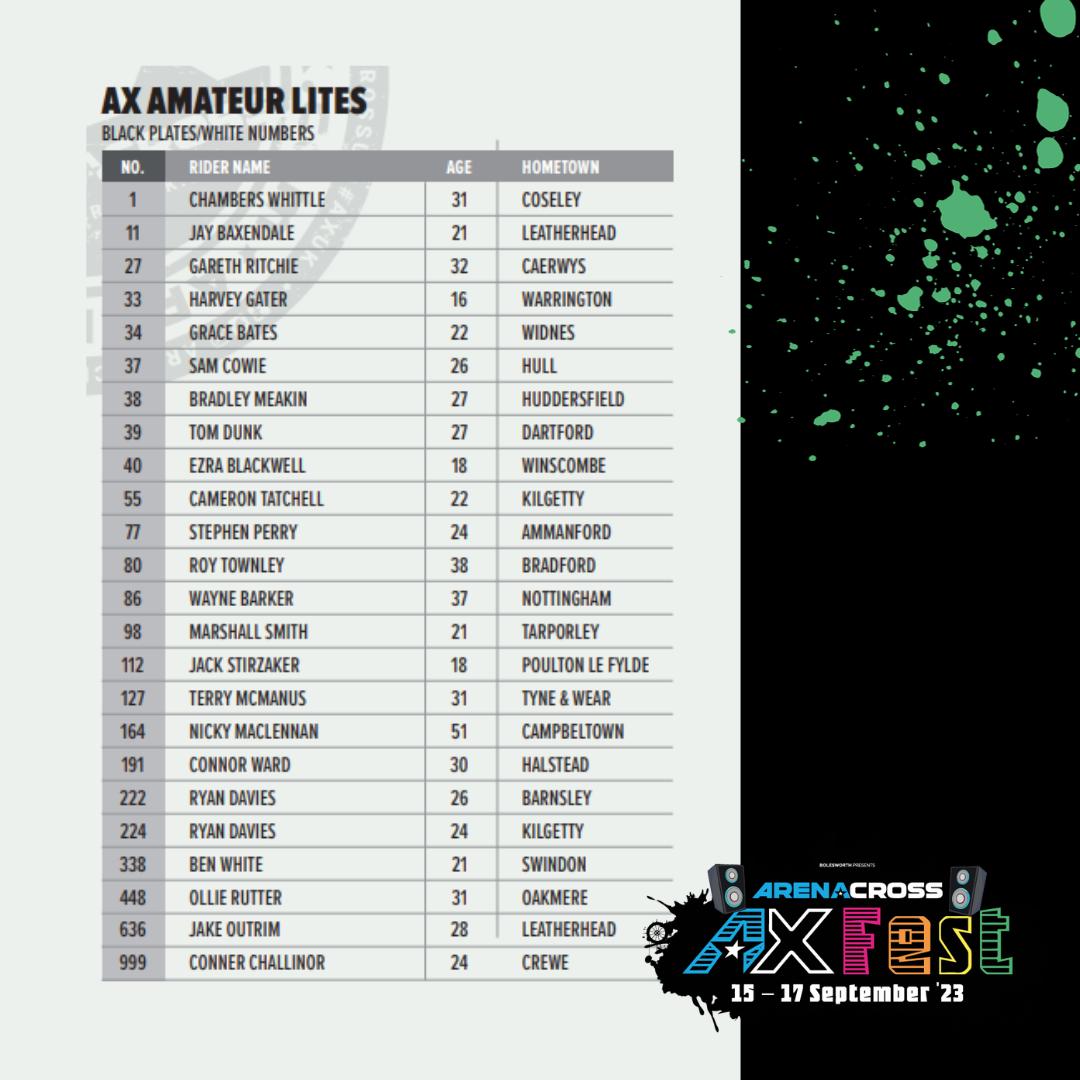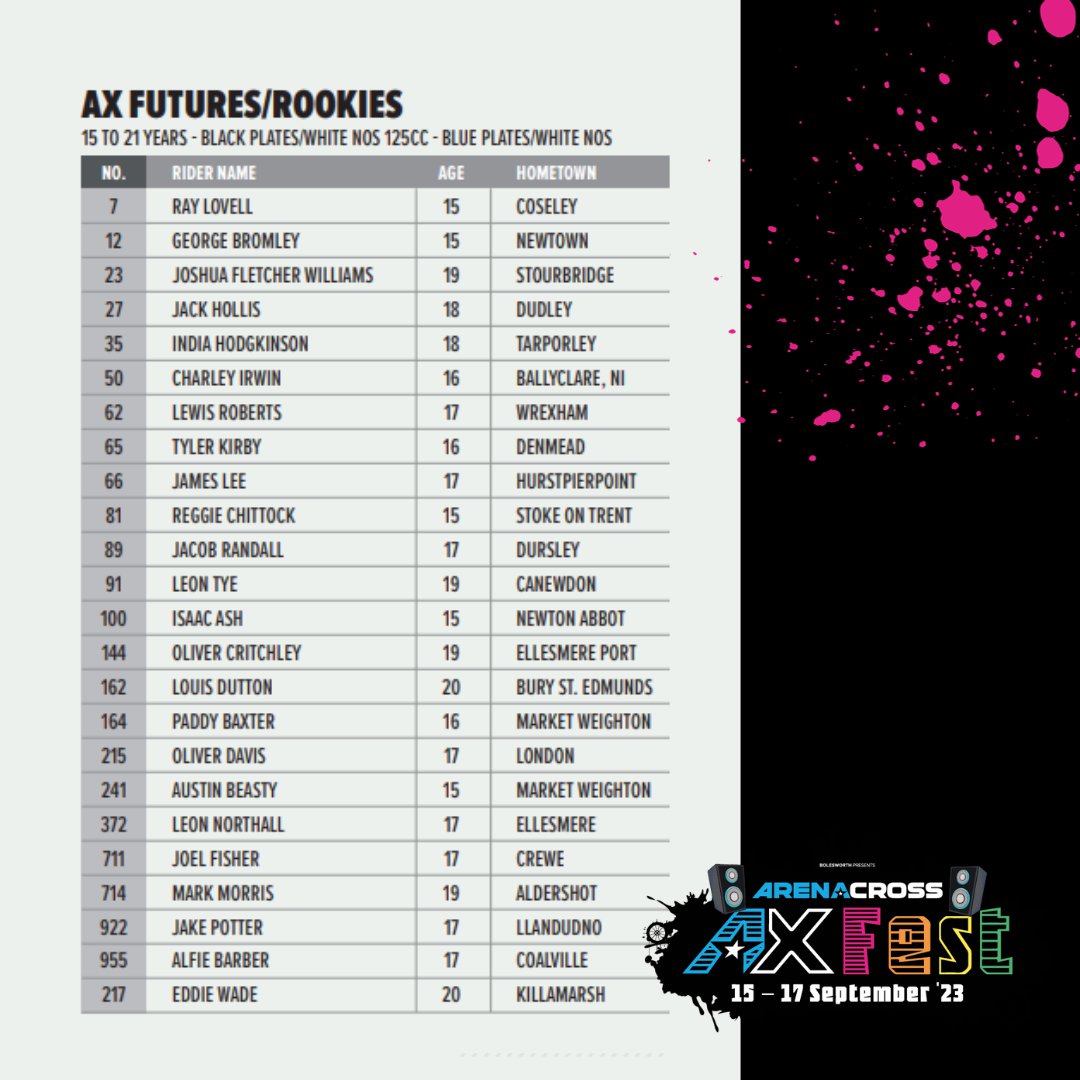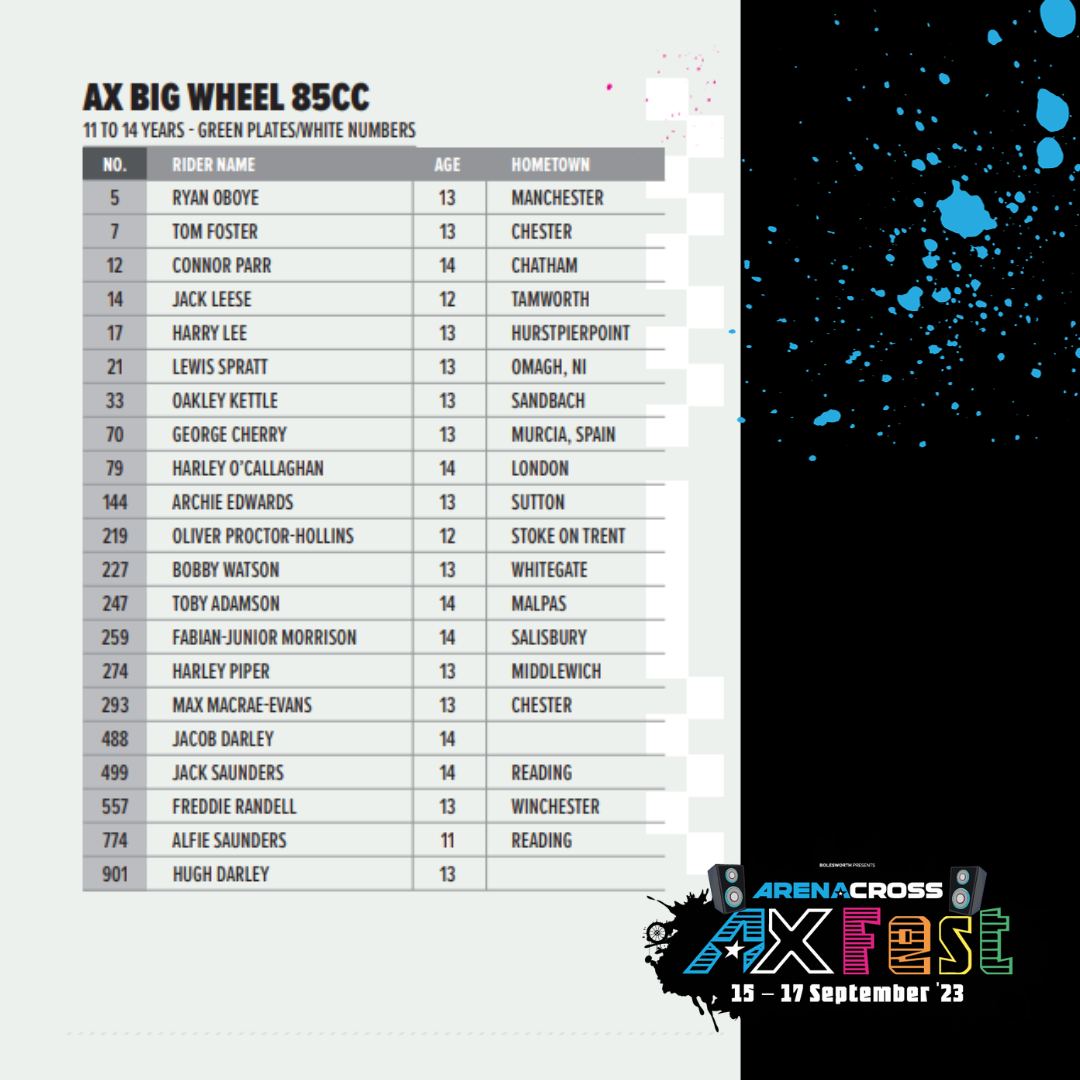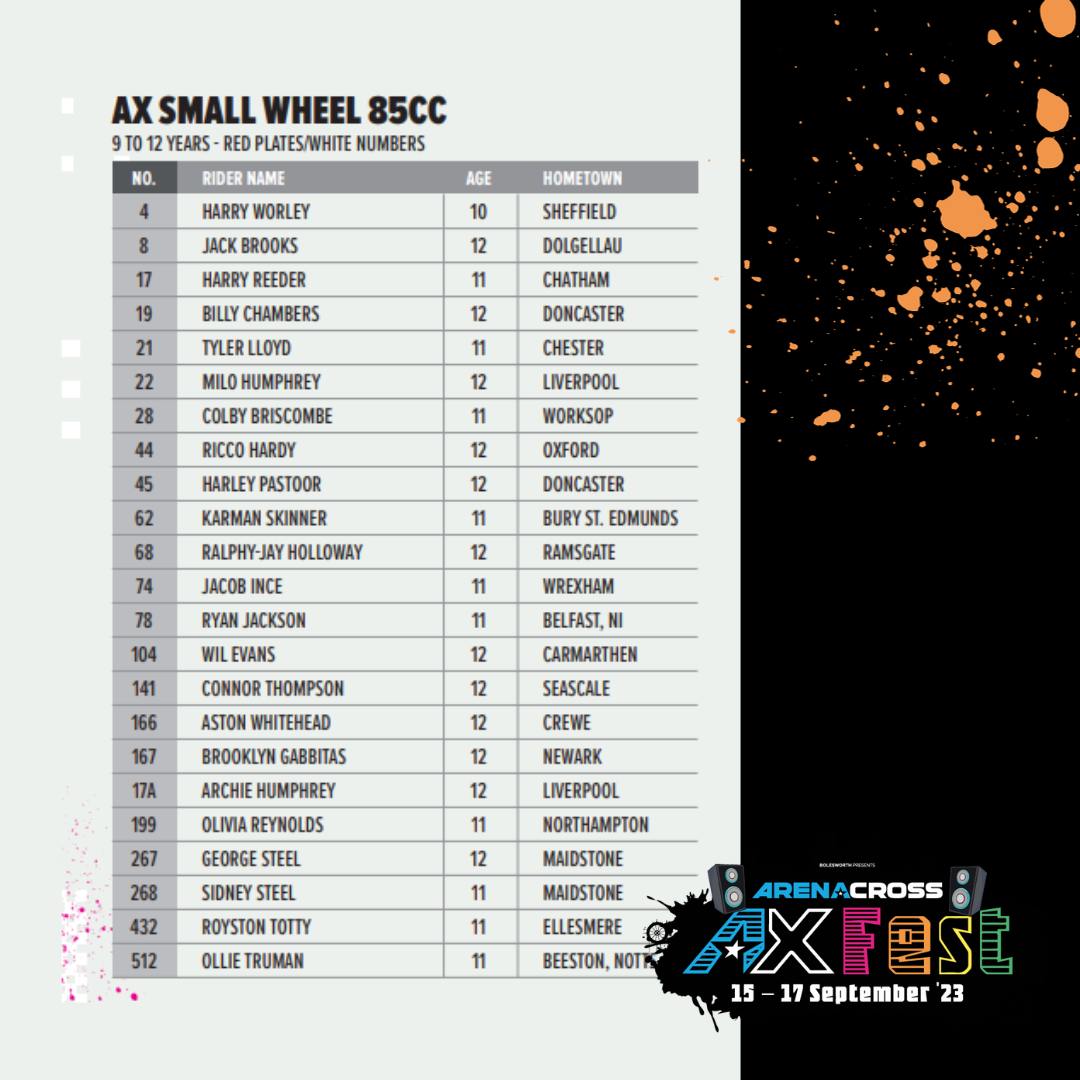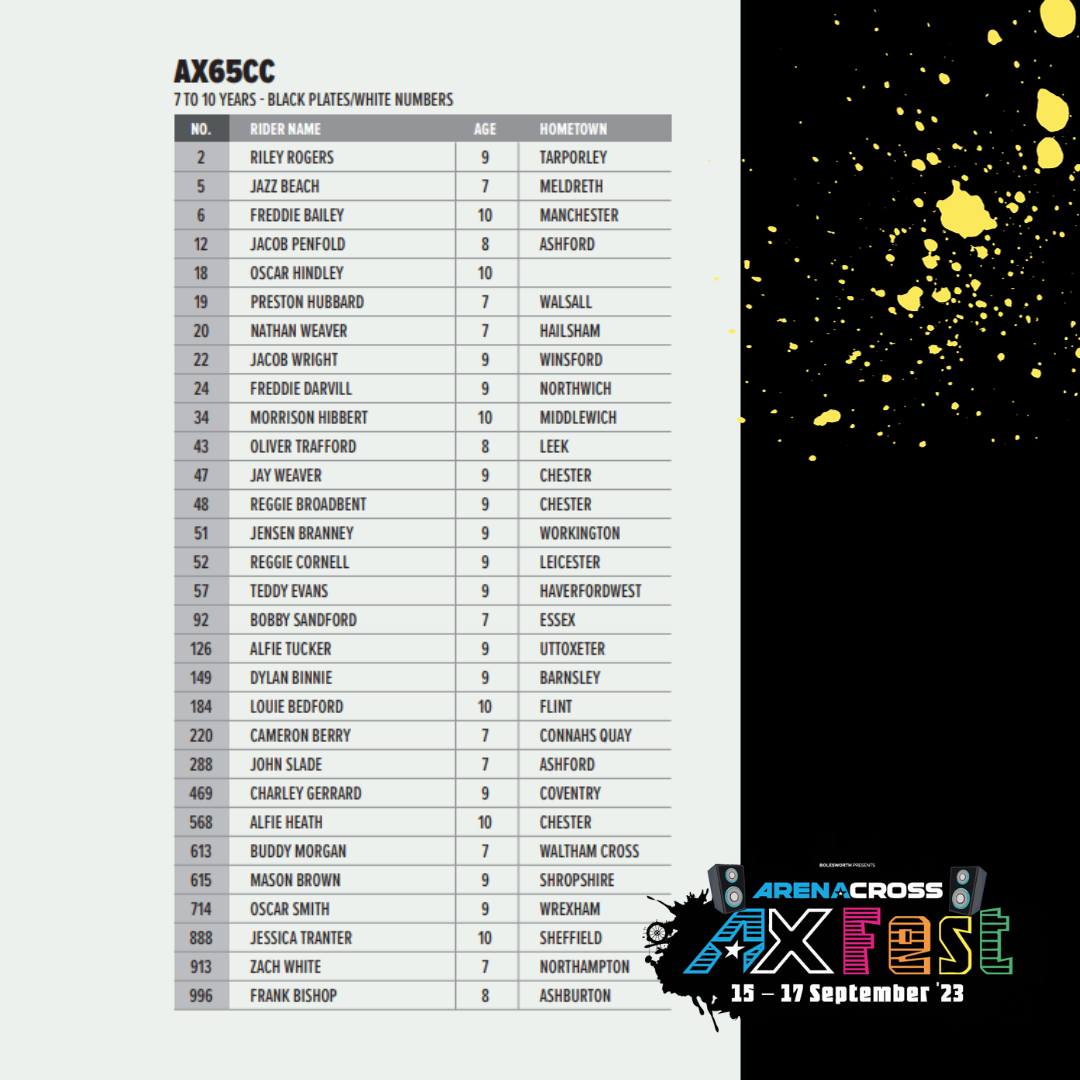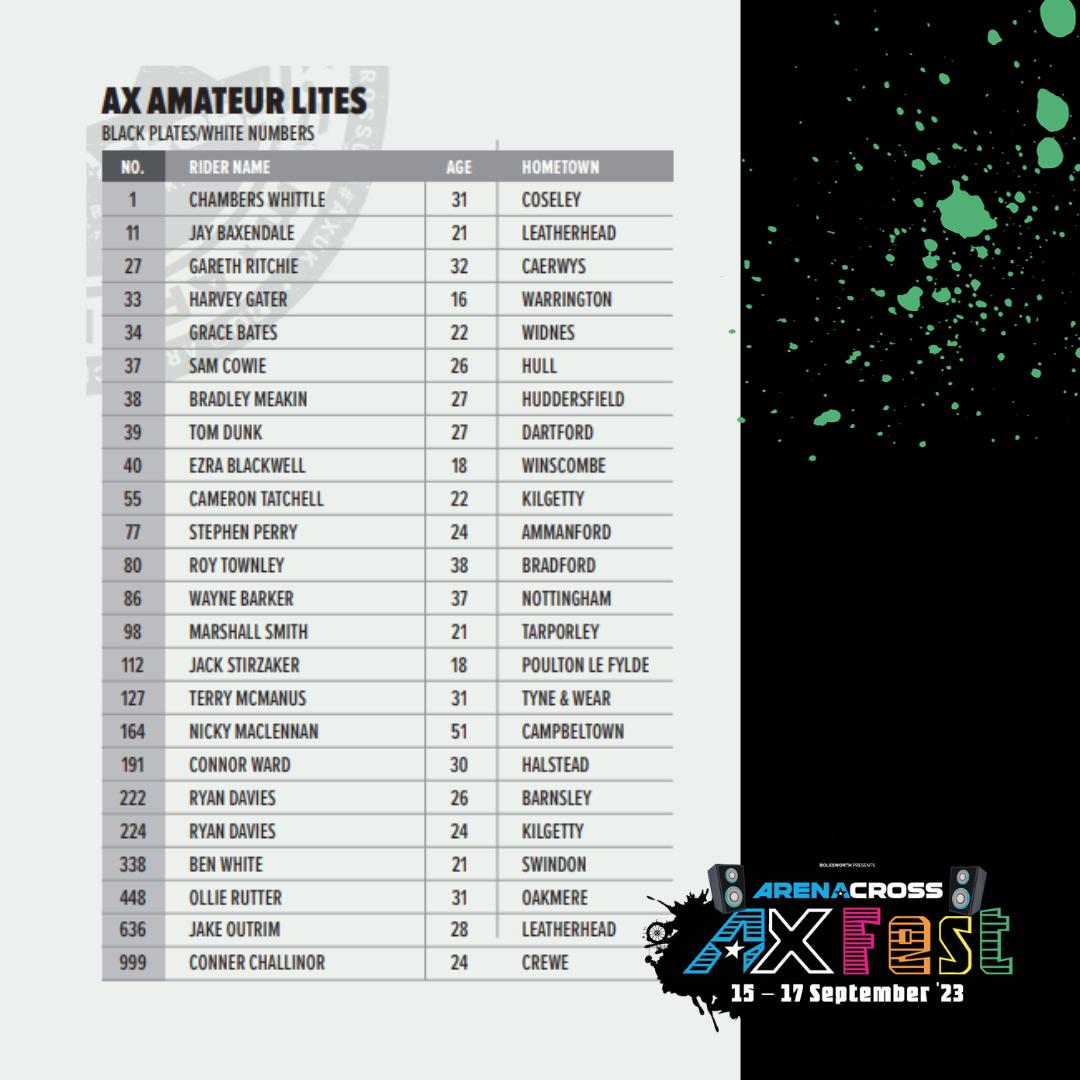 Lead Image: AX Fest
Love what we do? Please read this article as we try to raise £30,000.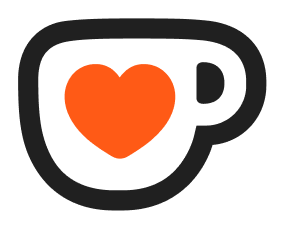 Support MX Vice on Ko-fi
The MX Vice Show Episode #143 with Isak Gifting
Listen now.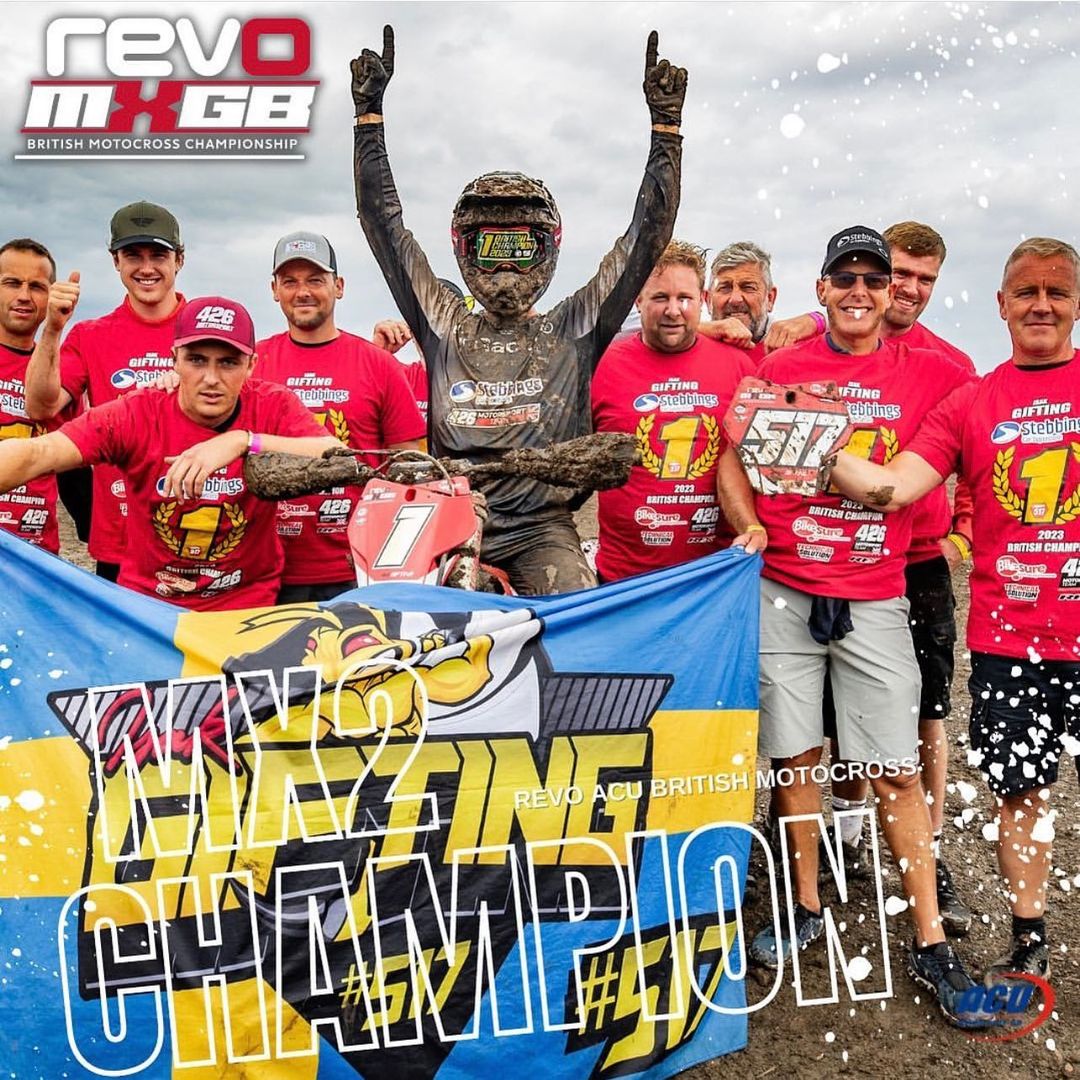 In the latest MX Vice Show, Swedish MX2 maestro Isak Gifting talks to Ed Stratmann about winning the British Championship, his challenging season so far, living in Paris, racing MX2 and the British, the state of play in Swedish motocross, his amazing program and much more.
The MX Vice Show is as always available to listen to on Spotify, iTunes, SoundCloud, Stitcher and Google Play. Thanks to Parts Europe, Scott, Acerbis, Fly Racing, AS3 Performance, ARMA nutrition and Even Strokes for their support of The MX Vice Show. If you would like to become a part of the show, don't hesitate to get in touch.
Lead Image: Revo ACU British MX Championship/Isak Gifting
Love what we do? Please read this article as we try to raise £30,000.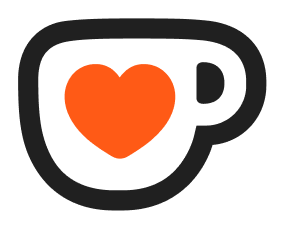 Support MX Vice on Ko-fi