Fresh from producing a masterclass to reign triumphant in MX2 on home soil, Monster Energy Yamaha Factory star Thibault Benistant caught up with MX Vice's James Burfield to share his thoughts on a brilliant weekend.
This interview was also released as an MX Vice post-race podcast, presented by Acerbis.
MX Vice: Thibault, great performance today. How did it feel to do that in front of the home crowd?
TB: Yeah, actually it was a good weekend, I felt good from the first lap on the track. I felt at one with the bike. I just tried to give everything to make the fans happy and to make myself happy so we can play the anthem at the end of the day. It was my goal before to come here with a minimum of a podium. But yeah, I got my first home GP victory so it was really nice and I appreciated it a lot actually.
MXV: How good did it feel when you saw all the flags in the crowd and the people cheering?
TB; Yeah great, that's for sure. It's crazy. I mean, I think in all the countries that we go to in MXGP you never see this much of a crowd for the home riders. I mean, they are just so much and all in. So yeah, it's just crazy and I want to thank them a lot.
MXV: Did the throttle twist a little bit more when you went past the crowd?
TB: Yeah, but in one way, you can't go too hard with the track. For sure, it helped a bit to feel good, go fast and to push until the end.
MXV: Now with Jago possibly going to be missing for a minimum of five weeks, which is going to be possibly three GPs, this is a great opportunity for you to stamp your authority on the championship.
TB: I shouldn't say great, because yeah, we are speaking about a rider who was leading and is now injured for his last year in MX2. But for sure it makes the championship like a second brief. It's really bad for him. But actually our sport lends itself to this, as we are playing so much with the limit. It can happen to everyone whenever in the season. So yeah, it's unlucky for him.
MXV: That's the thing, motocross is tough in that you're consistently on the limit, but you also have to remember that it can quickly bite you. The tracks are very tough and the ruts were very deep today so it was very tricky to be fast, but also to be consistent and stay safe.
TB: Yeah, that's for sure, it's not easy to go fast and to be clean at that speed. I had a really sketchy moment also in the second moto, where I thought I would crash big time. I just went through a Monster board. But luckily it was fixed really hard so I just turned on it with the shoulder. But I thought I was going to pass through it. It happened really fast. Just a small moment, you don't know exactly what to do, you lose the front and it's done.
MXV: I was watching Lucas Coenen in the second race, he was in the lead about seven seconds ahead of you. And just leading up to the step up, he jumped, and his back wheel nearly went out of the track. So literally everywhere around the track, everybody was on the limit, those things are going to happen.
TB: Yeah, I believe that at this level, to win you have to sometimes get out of your comfort zone and sometimes it's quite sketchy. We saw it a few times, I think much more on Saturday because the track was more bumpy. But I mean, even today, I had a sketchy one. We have to stay so focused because the season is really long. And we spend so much time on the bike that we can't go on the bike being not at a minimum of 90%.
MXV: I know you don't want to talk about the championship too much, because obviously there's a long way to go, but the qualifying races are becoming even more important now. So do you feel like you need extra concentration on a Saturday to try and get as many points as possible?
TB: Yeah for sure. I mean, I don't like to think too much about the championship too early. I just take it race by race and I try to give my best always. I try to win and then later we will count the points. For sure the qualifying race puts a lot of more points and it's more difficult to be consistent for three races. So yeah, it's really important and you have to be on it always.
MXV: With Latvia and Teutschenthal coming up – two different tracks – one sand and one hardpack. Do you have a favourite or are you okay with both tracks?
TB: Actually, I'm okay with both tracks. I've been winning a few rounds there in the EMX250 a few years ago. And I won my first GP in Teutschenthal so I like both and I'm really happy to be there.
MXV: Thanks for your time and good luck for the rest of the season.
Lead Image: Ray Archer
Love what we do? Please read this article as we try to raise £30,000.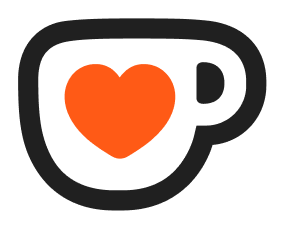 Support MX Vice on Ko-fi