Given he'd had minimal bike time in the lead up to the MX2 opener in Argentina due to a shoulder injury, Roan van de Moosdijk was rightfully content with his sixth overall that was earned with 4-7 moto finishes.
Riding smartly and knowing getting through the day unscathed was the most important thing, the Dutchman deserves immense credit for still achieving such positive results. Indeed, this solid start gives him a sound base to attack the familiar sandy confines of Riola this weekend, where he's eager to come out firing after some extra recovery and seat time.
The gifted Nestaan Husqvarna speedster spoke with James Burfield to discuss his encouraging start to the season.
MX Vice: How was your weekend and how are you feeling? You must be pretty happy considering you've had a lot of time off the bike with injury?
Roan van de Moosdijk: Not many people knew that I was quite injured for almost the whole winter preparation so I didn't have many hours on the bike. Like you said, maybe two weeks ago, we were still not sure if we could make it here. And to come out and get fourth place in the first moto that was pretty good actually.
And the second moto, I felt that the shoulder pain was coming on. I felt quite sore in the shoulder. But we knew that up front coming in. And overall, we got some good points to take back to Europe.
MXV: So obviously it's been a challenging winter. What were your expectations coming into round one? Was it just a case of getting points on the board?
RVDM: Yeah, actually, the team owner, our team manager and everyone just said "do what you can and if you have to drop back a little bit do that. You have to be smart". I didn't come with expectations. I knew the speed was okay like in time practice and stuff, but I didn't know what to expect in the motos. That's why I was happy with the first moto and I'll build from here.
MXV: Sort of looking at the rest of the year, this is a very good stepping stone for you. Because I know you didn't expect to be where you are. So do your expectations change now or are you just taking one round at a time?
RVDM: Yeah, for the first few rounds, we will take it step by step. In two weeks' time, it will be a sand track. I'm confident on that. So yeah, just go home now, get back in the sand for two weeks and be ready for Sardinia.
MXV: What did Rasmus say to you before you went out today?
RVDM: Yeah he just wanted me to be smart and told me that if I had to draw back, it was fine to do that. It's not like a normal mindset for me. I'm one of the oldest in the class so I have to act like that. Rasmus was really happy that I rode it smart and how it went.
MXV: Looking forward to Riola, that's obviously a track you feel ready to make some good progress again on I'd imagine?
RVDM: Yeah I think so. I actually rode there a lot a few years back when I did my winter preparations there. So I know every little piece of sand there. I'm confident that we can take another step in the right direction.
MXV: So looking forward, this is your last year in MX2. You must be hoping for a solid six rounds to get people talking?
RVDM: Yes, I won't say anything yet. I'll just let my results speak.
MXV: Good luck with everything and for the rest of the year.
Lead Image: Juan Pablo Acevedo
Love what we do? Please read this article as we try to raise £30,000.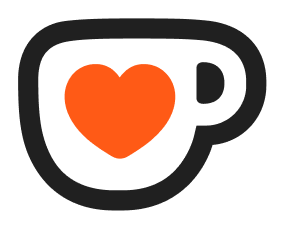 Support MX Vice on Ko-fi