Feeling confident and happy ahead of the new season, Red Bull GasGas MX2 star Simon Langenfelder, who was fresh off winning the Italian International at the weekend, spoke insightfully on a range of topics in our exclusive interview.
---
Words: Edward Stratmann | Lead Image: GasGas
---
Edward Stratmann: Congratulations on winning at the weekend at Ponte a Egola. You rode brilliantly to secure the victory in the Italian opener to go 1-3 for the win. Really pretty perfect start to 2023. I know you said you had a bit of arm pump and then you got a rock to the face in the second moto, but how was the weekend for you personally? You certainly looked brilliant on the track.
Simon Langenfelder: Yeah, for me, it started quite well. In the morning we had very little time on the track. We had seven minutes I think for free practice and then it went over into the time qualifying directly after that without any break. So yeah, we didn't have too much time to figure out the track, but luckily I was already training there one time before.
In the morning it was actually really cold. We had minus five degrees in the night so all the track was frozen. The track was on a little bit of a hillside so in the morning it was all shadows and no sun arrived at the track. It was a bit like going through rock fields after they ripped the track because all the small pieces of dirt were like stones. Yeah, even in the morning I didn't feel too bad on the track so we went into the first race actually feeling really good.
I think I've never raced such a long start straight before so at one time I made a wheelie and I saw the guys from the left coming so went around the outside so I was sitting third. But I could make some good passes and then go for the lead. But from the moment I was in the lead, I tried to go a little bit easy because I was also pushing to overtake and then I got some arm pump, but it wasn't so bad. It's the first race I think for most of the riders so the same happened. Then in the second race, actually I didn't have arm pump, but the track was brutal. It was so bumpy and the first two guys were really fast in that second moto, but I went a little bit easier to take third for the overall win.
ES: How's the face after the rock hit you? It was a bit of a bloody mess all over your gear and your mouth so is that feeling fine and no damage for you?
SL: Yeah, I'm okay. The white gear is my favorite set (laughs) so it was a shame, but now actually most of the blood has come out. I think in the fifth lap I got the rock on the face just before the finish line jump. And it just landed on the bottom of the goggles where it sits on the nose. So I felt directly that it was a big hit. I was lucky because it didn't hurt, it was just bleeding all the time. It was going all over me, but yeah it wasn't really painful. After the race I looked like I was in a fight (laughs).
ES: Did it cause you any discomfort with the blood rushing down your mouth or you just got on with it?
SL: It was a little bit strange because the wind all made it go in my mouth and when I was breathing it all went in. It was a bit strange, as that was the first time for me this happened.
ES: How's the preseason been so far getting ready for the new campaign and are you happy with the bike and everything?
SL: Yeah, all is going well. So last year we had a really short winter. And this winter, we have almost two more months. It's all going a little bit easier. We're still putting in the work, but it's different I would say. But overall, I'm happy. We went to Sardinia, we have the new bike, the new chassis, the new plastics and there has been a lot of testing going on. But overall now we have a really, really good bike. We made some good steps forward. I'm quite happy with how everything is going. We still have just under a month till we're behind the gate in Argentina, but I'm really looking forward to it.
ES: Sounds great mate. How much do you enjoy training with Mattia Guadagnini? He's a great character, who loves to have a laugh and a joke.
SL: Yeah, he's a good mate of mine. I like him. We're always training together so it's nice to have a training buddy and to compete with for the fastest times. Sometimes he's faster, sometimes I try to get him. It's really nice. Also off the track, he's a really good person. Open and everything and when the camera comes out, he's always sideways (laughs).
ES: It sounds like it's a really good environment there in the De Carli GasGas team and they do everything in their power to help you. So have you found just the whole setup is a perfect working environment for you?
SL: Yeah, it's been great since I joined the team in 2022. It's a team, but it's a family. Always when you're training together, it doesn't seem like work. It's fun. And you're in one big family together, which I personally like a lot. For me, it's a really nice thing to have and I feel really comfortable in the team. I'm really happy. To do the winter preparation, the races and everything like this, it's way less stressful than it would be if I was alone.
ES: Yeah, absolutely. And how many more preseason races do you plan on doing after the next Italian one next week?
SL: We plan to do Arco next weekend. We have no more preseason races after Arco planned so I think we will keep on improving some small things before Argentina. It's perfect to do the preseason races. It's a really good starting field with a lot of GP riders. I think it's perfect to take it as training and see what we can still improve for the GPs.
ES: Yeah, it's good to get those starts in as well and race at that intensity, which obviously is hard to replicate in training. Obviously heading into the new season you're one of the title favorites. So what are your aims for the new season and how are you approaching it from your end?
SL: Yeah, I think I just take it from race to race to go into the season. I think everyone wants to win GPs and to win the world championship. It's not easy, only one guy can win. I will take it from race to race.
This year, I also need to say there's many, many good riders, who have really good pace. In training, also in Sardinia, everyone was there so you also see them, the lap times and everything. It seems like there are a lot of really good guys in the field for this year, I think there will be some tight racing.
ES: I'd imagine you'd be pretty confident heading in because last year was a really good year for you. Obviously, you had a dream start going 1-1 at Matterley and then you had a pretty consistent season. What are your thoughts on last year and how it should hold you in good stead for 2023?
SL: Yeah, last year I went to a new team, I changed pretty much everything. I went from Germany to Italy. So last year, things changed a lot for me. I think it's not too easy to change so much and to feel comfortable. But the team and everyone behind me did everything to make me feel comfortable as fast as possible.
I think not many people saw that coming at Matterley. The eyes were more on some other riders, but it started really good last year. And then I had some ups and downs. After Matterley, I had some races where I had some pain because of some crashes. But yeah, things went a little bit down for a bit. But after I got better and I stayed consistent, I scored points in every race. I think scoring in every race is also a big part of achieving a good end result in the season.
Love what we do? Please read this article as we try to raise £30,000.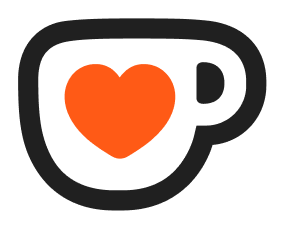 Support MX Vice on Ko-fi