It's been great to see MXGP Kawasaki Racing Team star Mitch Evans back in action after a frustrating thumb injury scuppered his start to the season. While the results aren't there yet, everything is going in the right direction for the immensely talented Aussie, as he's feeling better with the bike, happy with the team and getting better physically all the time.
MX Vice's James Burfield caught up with the popular Aussie in what was his third round back after the MXGP of France.
This interview was also released as an MX Vice post-race podcast, presented by Acerbis.
MX Vice: Mitch Evans, good to see you. This is three GPs on the bounce. How are you feeling?
Mitch Evans: It's good to be back at the races. We're a little bit on struggle street at the moment trying to find some things and feel better within myself. But yeah, we got some ideas and we know which way to go. So just got to give it time now and we're making good progress with the bike so almost 100% happy there. I just need to improve my starts as well. So it's funny I got to change compared to how I used to do starts at HRC. How they told me to release the clutch, I got to do the complete opposite here. So, you know, for like three or four years I was with them so it's trying to undo all that work that I learned there and go back to how I used to do it.
MXV: That's crazy. How are you feeling now in yourself because obviously the bike's one thing and you've kind of had to get over a couple of injuries. Obviously the last one was unfortunate with the thumb so how are you feeling with yourself?
ME: Yeah, thumb is all good now, no pain there. No pain in my wrist so yeah, it's all good. Just been feeling a little bit tired lately so we got some bloods done and nothing majorly wrong with me and I can fix it quite easily. So yeah, I've already been taking the stuff that I need to take to start feeling better about two weeks ago. And it's a huge difference already. I'm sleeping better at night. I feel more energised throughout the day. When I come home from training, I actually want to do things around the house. And you know how much I love cleaning the house. It's happy days at the moment, but we just need to give it time to get back to the front.
MXV: Obviously, we can see that the speed is still there. We're seeing the glimpses you know, we're seeing the fast laps, we know you've got it. Is it just a case now of getting more races under your belt as everybody else is at round seven and the intensity is high while you're playing catch up?
ME: Yeah, exactly that. We still have a few things that we want to try with the bike. Because, for me, I kind of have the same feeling as last year. And once we got a good setting that I wanted, which was before Loket, I was straight away P2 and qualifying top five in qualifying from there on out till the end of the season. And yeah, if you look at my results at the end of the season last year from Loket on, they just got so much better. I'm kind of someone who needs a solid setting on the bike because I'm not really like bulldog style in the way that I ride so now we're not far off where we want to be now with that. Once we get there, then my one lap pace will be better. It's already quite okay. Now the other thing is just to do my laps during the week and do the laps here on the race weekend and get used to that battling feeling and taking the roost and whatnot. Yeah, it's completely different to practicing during the week. And yeah, I've got three GPs under my belt now. The last time I raced was September or October at Nations last year, so it was quite a long time off, but happy to be back and heading in a good direction.
MXV: With Latvia and Germany coming up, are these tracks you're looking forward to riding?
ME: Yeah, I wouldn't say Latvia is the most technical track, I would say that's more like whoever has the biggest balls and can kind of just twist the throttle, which isn't really my style. I've always kind of struggled a little bit there, but it's a good challenge for me and something that I need to work on. But yeah, Teutschenthal has always been quite good to me so looking forward to going there. I would like to say it's a bit of a home GP for me. We have quite a few friends coming along so it'll be a nice weekend.
MXV: That'd be cool. Good luck the rest of the season, we'll all be following.
Lead Image: Ray Archer
Love what we do? Please read this article as we try to raise £30,000.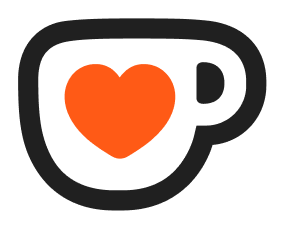 Support MX Vice on Ko-fi