Part Two of our interview with Max Anstie covers topics such as working with Justin Brayton, Dean Wilson and Wilson Todd, the key differences between racing MXGP and in America and the joy being a father brings.
---
Words: Edward Stratmann | Lead Image: Maeda WSX
---
Edward Stratmann
That's great to hear you're revitalised and really want to attack the challenge of the year ahead. I wanted to ask how has it been working with Wilson Todd and someone you know well in Dean Wilson?
Max Anstie
So Dean is based in California, though, to be honest, we haven't seen him too much. We've only seen him a little bit when he comes in after testing. Obviously, I've known Dean for years, with racing Nations together and all that so me and Dean get along really well. And it's kind of cool, because the last few years we've been racing each other so it's kind of nice that he's on the 450 and I'm on a 250. Even when he comes over here for practice we can do motos together and it's not the typical, head to head battles so that's been cool.
Then, with Wilson Todd, I have spent a lot of time with him obviously in Australia and throughout the last few months. He's a really nice guy and I think he's come a long way with his supercross riding. Even Kyle Webster you know, Kyle was over here training at MTF for a while – got on really well with him. Like I said, I get on really well with the Aussies so it's been good fun. And also having Justin Brayton riding around for the Australian stuff was really cool. You know, before Wagga Wagga, we were out playing tennis pretty much every day at the place where we were staying. We were out riding, it all was good fun.
It's been really good to have a good group of people and Wilson Todd's been great at the moment because he's my training partner right now. We're flat out doing motos, you know, yesterday we were riding together and it's just me and him out there and man can he send it in a few turns. He really can. When he gets the hang of supercross, watch out. I wouldn't want to be racing him outdoors either. Let's put it that way. I definitely wouldn't want to be coming back to race the Australian outdoor champion (laughs). He's been riding really well and I feel like outdoors is his speciality.
Edward Stratmann
Wilson Todd could obviously do some damage over in MXGP like he did in MX2, but would it be worth his while compared to his current program?
Max Anstie
I've raced GPs and I love GPs. You know, I love the people and I love travelling. But if you're not making money, there isn't any point doing it. Alright, you go all the way over there getting 50 grand and you can barely make your way around on that. They're going to pay for your cheap flights. It's almost not worth it whereas at least racing supercross you make money and you make bonus money. You're racing for wins is the biggest thing in this supercross. 250 classes are alright too, you might not sign on for very much, but you're going be doing that in GPs anyway unless you're in the top five. You've got guys that are riding for free or bringing money so you're going to be a second rider, a second rider getting paid not much. You're not getting the same treatment. You're banging your head against the wall. Yes, the bikes on the top teams over there are so good. But If you're not on a decent bike and a decent team, you've got no chance.
Whereas here with supercross, you don't have to be on Star Yamaha and you can still compete and if you're inside that top five/top eight you're making good money with bonuses so you race for money, which is quite nice. You've got an incentive to go out there. I mean, it's 40 or 50 grand a win in the 250 class. In the 450, it's like 100 grand if not more if you're a top boy. So honestly, I'm not sure what Wilson is going to end up doing. I certainly like doing what I'm doing right now. I've got no interest in going back to GPs.
Supercross is definitely where it's at money wise, bonuses wise, you just have to be good at it. It's one of those where is there any point in Wilson going back to the GPs? He's making good money racing in Australia for Yarrive and doing supercross. I would stay and do this, but each person also has their own battles to go through.
I've been lucky enough to have raced almost every major championship. I've raced the British Championship, the Dutch championship, plus I've raced the World Championship for years, American outdoors, American Supercross and Australian SX. I've literally done everything apart from Australian outdoors, and Yarrive wanted me to do some, but I thought no (laughs).
I've seen every side of the coin and every every side of it, and I really do think that this World Supercross will be great if it can continue to grow, and that brings fans in from all over the world. The riders get paid. And I'm really excited for what the future holds. And I love travelling. It's great for my family. It's great for people all over Europe. I've got friends from during my time in GPs to be able to come and watch and like I said, I love supercross. It's been great.
I really do feel like I'm lucky that from when I was seven years old, my dad built me many Supercross tracks and that's all I ever did. I raced a British Supercross when I was eight years old. I used to ride in the sand on the weekends and do supercross all week. I was on a 65 or an 85. I just used to have a little mini supercross track and basically up until I was 16/17, I just mainly rode supercross and was in America – then turned pro when I was 16. Raced supercross and then ended up going back to Europe. And it was kind of just chasing that next salary, next paycheck for this team, ride for that team. And I got good in Europe, and I loved Europe, and I loved GPs and I loved that goal. But in a weird way, I also hated some of the tracks. The hardpack tracks like Loket in the Czech Republic and some of the Italian tracks, I just wasn't a fan. If there wasn't something soft to turn off against I was struggling.
Then I realised, well hold on "what am I doing, I was always brought up to do supercross"? And once the opportunity presented itself to come back to America. I recognised this is where I was meant to be. I know I missed a lot of years of experience in the U.S, but I got a lot of experience with GPs and racing. And I think I'm picking it up pretty fast now.
So whether I'm a contender this year in supercross, or whether it's going to be next year, I'm definitely working towards that goal. I feel like I'm Jett Lawrence. You know, I feel like I'm an 18-year-old kid just learning and trying to be better every day. I'm definitely not bored of riding and am definitely not burnt out with any of it. It's like a whole new start for me so it's been great. I think it's given me longevity in my career here and opened up some doors in this 250 class. I'm loving it. I like working with Yarrive and Martin and the boys I've got here and it's fun. Justin Brayton gave me a unique perspective and there's no reason why I can't do that and I want to just continue to grow and to be better and better.
Edward Stratmann
How are you going with being a father? How's that experience been for you?
Max Anstie
It's been great. And talking about racing East coast. It's nice to be able to do East coast for the little one to come over to the track and watch him riding too. I got Sam from SKDA to send me some little graphics for a Strider that I just got. I had my first dad job of putting stickers on and there were bubbles all over the place, but if you don't get too close to the bike it's fine (laughs). It looks good. And then I've just gone and bought myself a pit bike as well. I said it is for little ones so that every day I come home, I can stick him on the front and ride him around the garden. It's been awesome.
It's definitely tough sometimes for my wife especially because, you know, we're here alone, without family nearby. Most of our family is all overseas. I mean my Dad's in California, but that's quite far away. So it's just us, but now we're doing well, and he's 10 months now and started crawling everywhere. So it's getting interesting that's for sure.
Edward Stratmann
One more before you go, Who are your picks for the 450 Supercross and MXGP titles this year?
Max Anstie
Well, I mean, it's hard to bet against Tomac after his performance at A1. But Sexton's riding well. I think it's going to be between Tomac and Sexton for the 450 class. There's so many good riders. I look at that class and I'm actually quite happy I'm not racing in that class. Webb rode great, he's only getting better, but it's tough honestly. It's hard to not disrespect any of them by not naming anyone because even Malcolm and Cooper Webb are solid. Then there's Ferrandis and Andersen. Honestly, there's so many guys that are good. It's going to iron itself out in the next three, four or five races.
For the GPs I mean obviously Jeffrey's back and he's riding really well, but I watched Gajser earlier and he's got a really good facility. If I was doing GPs and had the money to be able to do it, that is the way to do it – have your own place. Herlings does well because basically every track in Holland he can go to wherever he wants, which is very good. But the way Gajser is running the system over there is very, very professional and is as close to an American setup as you can get, which I would have ideally loved to do because all these riders that go and live in Belgium or Holland when it isn't their home, it's so weird, but you still lose a few percent because you're not at home. I think it's going to be between Gajser and Herlings again. Febvre will obviously be coming back strong too.
It's definitely going to be a good series to keep an eye on.
Thank you for your time and all the best for 2023.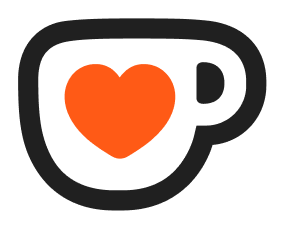 Support MX Vice on Ko-fi