Refreshingly honest, engaging and funny, our interview with the Red Bull GasGas MXGP star after the season opener is packed full of terrific insight.
This interview conducted by James Burfield was also released as an MX Vice post-race podcast, presented by Acerbis.
MX Vice: Mattia, welcome to Argentina. Did the weekend go according to plan?
Mattia Guadagnini: Yeah, it was pretty good. Yesterday went even better. That was what I was thinking. I was really happy yesterday. I got a good start with a holeshot and was riding really well. And today I didn't get the best result. I was feeling good, but didn't put it all together. I had a small crash in the first lap of race one. So yeah, that was not the best thing to do. I had to come from really far back. But the riding was really good. I made some good passes and finished 10th, which was not so bad, especially after crashing on the first lap.
Then second race got a little bit better start, but then I was riding really badly in the moto. I was trying to defend from the back because some guys were trying to pass me. And I was like going all inside, taking really bad lines. I was hitting all the bumps around the track. So it was so difficult to ride like this and I was so tired after 10 minutes, but then near the end I found some good lines and was riding better. Then I almost got back to the guys in front of me, but couldn't make it past. So in the end it was pretty good.
I just think it could be a better result with the feeling that I had on the bike and on the track. So I can be pretty happy. But yeah, it's just the first race out of many so we have time to put it all together and I think we're on a good way.
MXV: What do you think the big difference was for you between yesterday and today, as today things just weren't quite there for you?
MG: It was, of course, the start. That made yesterday so much easier to get a good start, as from there I was just riding good and didn't need to do anything special. I was clear of all the other guys so it was just easier. But today I was starting like 10th or eighth and then making some good passes in the first lap. But yeah, you're always in the middle of the other riders so it's easy to make a mistake and to lose your rhythm because you cannot make your own lines as you always have somebody ahead of you or trying to pass you.
MXV: The track was really difficult. A lot of riders were talking about the square edges and how rough it got. Did the rain kind of change the track a little bit today?
MG: Again, the track is amazing. It's really nice. I really enjoy racing here, but yeah the track was a little bit strange today and full of bumps. Also it was pretty dangerous. I think when you weren't in 100 percent control, it was easy to make a mistake. I just wanted to be smart with it being just the first race. I think overall it was pretty good. But some parts were really sketchy. So yeah, just happy to be healthy and I think we can work from here and I'm feeling good.
MXV: Obviously not too far to travel to the next race for you, are you looking forward to Riola?
MG: Yeah, of course, It's going to be an easier trip (laughs). Yeah, less hours of travel so it's going to be nice because of course when you're racing at home in front of the crowd, it's always nice. I'm looking forward to it. It's a really difficult track in the sand, but I really like the track there and the atmosphere. And also the people are really nice so I can't wait to be there.
MXV: Good luck and all the best for round two and the rest of the season.
Lead Image: Juan Pablo Acevedo
Love what we do? Please read this article as we try to raise £30,000.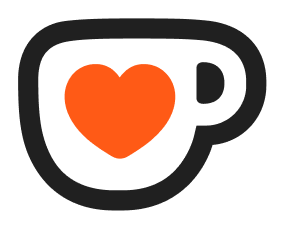 Support MX Vice on Ko-fi