Refreshingly honest, engaging, knowledgeable and charismatic, our interview with MXGP hotshot Mattia Guadagnini is packed full of insight.
---
Words: Edward Stratmann | Lead Image: GasGas
---
Part one of our discussion with the Red Bull GasGas star shines the spotlight on topics such as how life is going since swapping MX2 for MXGP, his preseason training, what the key differences are between the classes and his thoughts on last season as a whole.
Edward Stratmann: How is the preseason going so far and how are you feeling ahead of what looms as an exciting 2023?
Mattia Guadagnini: We had almost one month off after the season, we totally stopped really. We only had a few tests after the season. We came back from the States and we did some testing. We had to test the new bike because we had some changes from last year. Some new things for me, Jorge Prado and Simon Langenfelder. We did the tests to understand the bike a bit more and to fix some things so we're ready for this season.
Then for the break I went home for a little bit and I needed that as the season was so long. It was good to stop and then we can start from zero again. We came back here to Rome in the first days of December to start again the preparation for the new season.
Everything is going really well at the moment. I'm feeling good and I had more time on the 450 because of course last year I jumped on the new bike during the season so I didn't have too much time to test and to train with the 450. Also, coming from the winter before 2022, I was riding the 250 and physically training for the 250 so it was good, but obviously not perfect for the 450.
Of course, the bike is stronger, the level of racing in MXGP is really high so we are putting everything together and doing our best to be ready for a full 450 season. I'm really happy about how things are going. I'm feeling really good on the bike and I really like the changes we've made from last year.
We've done around one-and-a-half months of training so I'm obviously still not 100 percent ready, but now we're going to Sardegna for some sand training and a few more tests. Then we have the preseason and we'll do two Italian Championship races in February. We obviously do these races just to help us get ready for the start of MXGP. It's great to work on the starts and be in the race situations.
At the moment I'm already feeling really motivated and looking forward to the new season.
ES: What are your thoughts on the last two seasons, which has seen you racing both MX2 and MXGP? You obviously decided to move up to the 450 after a tough start in MX2 during last year. This must have been a great learning experience getting those 10 rounds in and hold you in good stead to have a full assault on MXGP in 2023?
MG: On the 450 races, I'm happy. I couldn't ask for more. It was obviously only a half season and, like I said, I didn't have the time on the bike to be properly ready. I only jumped on the bike between Maggiora, my last race on the 250, and Sardegna. I went training on Wednesday and Thursday on the 450 and went to Sardegna to race MXGP so I only had two days on the bike and went racing.
It was a little bit surprising for me (how well I did). I felt really good on the bike from the first training I did and in the first few races. I didn't have too many problems adapting to the bike. The second half of the season was especially good.
Of course, I was coming from 2021, where I had a good season – two race wins, many times on the podium and I was fighting for the top three in the championship. I ended up fourth, but it was still good. It was much better than what I expected coming from the European Championship. I had a really good season in 2021.
The goal for 2022 was to fight for the title and it didn't work out like that. The first few races didn't go the best. Mentally it was also tough because I was 100 percent sure I was able to fight for the championship. I was well prepared and I was more experienced with it being my second season. I was feeling good in training, but I couldn't find the same speed in the races, which was frustrating, as I never had this problem before. I was always stronger in the races than in training and for the first time it was the opposite. I was struggling to put it all together in the races. I was fast, I was fit and then I didn't get the results I was hoping for.
It was tough for me but I didn't want to lose the chance to fight for the title. On the third race in Argentina, I almost got on the podium so I was coming back and level on points with third. I was feeling better, I was feeling good and like I had the motivation to be there out front. Then from this good step, it went backwards. In Portugal, I had a big crash at the start. Also there I was feeling good, I thought I could fight for the win, but I had a really bad race.
I had to then start from zero again and I did better and got fifth in Italy. Then I had a big crash in Latvia so I was always taking a forward step then bang, down again.
It was so frustrating after a few GPs. I couldn't find a good rhythm to be always at the top. I couldn't understand what was going on and what the problem was. I was also struggling on the starts with the 250 as I'm 80 kg and some other riders are 60 kg so you feel the difference. That was not on my side, but it wasn't the biggest problem.
Mentally, for me to keep trying and not doing good was tough. So after Maggiora the title was almost gone, as I was like seventh or eighth in the standings.
We talked as a team and thought the championship is gone and, we were already thinking about moving up to the 450 in 2023, so they said "if you want KTM, GasGas, De Carli and the team can give you the chance to decide if you want to go up" so I could enjoy racing again and not have to focus on the championship. They said I could do what I want, but they were happy for me to start getting experience on the 450 so I could have time on the bike for next season and get 10 rounds done.
This gave me the chance so I could build ahead of the 2023 season and possibly get better results, which is better than starting from scratch on the 450 in October. We decided to go 450 and we made the change the next day. From the first test, I was feeling really good.
I had no expectations for the second part of the season, as I didn't know how I would be on the bike in the races in the MXGP class. I obviously wasn't familiar with racing against these guys and their level and rhythm in the races. It was really good to do half of the season and now I'm feeling ready and I have the experience so I don't have to start the season from zero.
I did some good races, and I didn't expect this, as the MXGP is such a high level and I was racing against some of my heroes. It was a little bit strange now racing these guys, but I didn't think I'd do as well as I did so early. In my second race in Spain I was sixth, which was a surprise. Then I had some ups and downs, which depended on the tracks we were at.
It was not always easy to be up the top and then I had two big crashes – one in training and one in France. In the end, I was happy to end up in Turkiye with fifth overall.
Then the Nations was really good so I think I understood more how to ride the bike in MXGP. To finish the season with some good results gave me extra motivation for the winter training and to be ready for next season, as I know I can be near the top places.
ES: What were some of the key challenges you faced moving from MX2 to MXGP? Was it the intensity, the speed or anything that stood out especially that you noticed?
MG: I think all the top 10, top 15 are super fast. It's not like MX2, where the first few are fast and the rest are a step lower. In MX2, even if you start not so well, you can come back and still get a good result. But in MXGP, the level is so high and all the guys are riding almost the same speed, you can't make many passes. If you start say 10, you can maybe get to eighth, not much more, as everyone is so good. The start is even more important.
The rhythm of the whole race is always so high too so you need to start well to be in it. If you make just one mistake on a lap, you can easily lose two or three places. These are some of the biggest differences, it's just so intense for the entire race.
Stay tuned for Part 2, which will be released soon.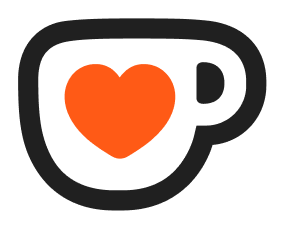 Support MX Vice on Ko-fi
Get to know Mattia Guadagnini further with these articles:
The Red Bull deal – https://mxvice.com/new-deal-mattia-guadagnini/
Chatterbox – September 2021 Interview – https://mxvice.com/chatter-box-mattia-guadagnini/