After his challenging weekend in Argentina that didn't go entirely to plan due to some bad luck and untimely crashes, Nestaan Husqvarna hotshot Kay de Wolf, who claimed eighth overall, spoke with James Burfield to get his take on how things went in this exclusive MX Vice interview.
This interview was also released as an MX Vice post-race podcast, presented by Acerbis.
MX Vice: The weekend started promisingly on Saturday with a good qualifying race. How was it for you?
Kay de Wolf: Yeah, it started pretty good. Saturday morning felt really good on track. But never had that moment of joy on track the whole weekend. I never felt amazing. So yeah, I don't know. I was fast in free practice and time practice and qualifying was okay, but had a bad start that's for sure.
Then this morning in warm-up, I didn't feel amazing, but still managed to get second, which I really didn't expect because I didn't feel like I was pushing that good at that speed.
In the first moto, I had an alright start and was around P3 at one point battling together with Jago and Benistant. And then made a mistake. I don't know what happened. Just Thibault crashed around the turn and I couldn't see him so I jumped on this rear wheel, which was still spinning. And yeah, rubber on rubber – just caught me out and I crashed. Then a few laps later, I crashed again. I just landed and tucked the front and then got up again – had to do all the work all over. And then I did the same thing again, just tucked the front when I landed. Yeah, it was disappointing, but I kept fighting.
Then in the second moto, had an okay start, actually, and got into third at one point, or fourth and, again, landed and tucked the front. So we're going to work on this. But yeah, we have to find something on the bike and for the rest. The second moto the speed was there. But again, like I said, I didn't feel amazing all weekend. I was struggling with my riding. I never had that good feeling all weekend. So yeah, let's move on now to Sardinia and see what we can do there in the sand.
MXV: There were times in the first race especially when you were cruising and literally looked like you had the wind beneath you. You were flying. I think if you didn't crash early, you would have been challenging Benistant?
KDW: Yeah, you never know for sure. But yeah, I felt all right. Everyone said I was looking amazing, but I was feeling like I was fighting against myself. And Ruben said I was riding pretty good, but I didn't feel good. So yeah, it was weird. But yeah, we have to work on this and move on.
MXV: When you woke up this morning, were you just not feeling it?
KDW: No, this morning, I woke up and I was like "hey, let's get this day started, get two 35 minute motos in and just keep fighting until the chequered flag". But yeah, it just didn't work out how I wanted. It's disappointing, but I don't want to put my head down. Next one is a sand track so let's see what we can do there.
MXV: So obviously regarding Ruben, he's a new person in your corner this year. What was the conversation you had with him after today? Did he say just now scrap it and look forward to Riola?
KDW: He said we have to work on those mistakes. Of course, the mistakes weren't good, it's just disappointing. But he also said my riding was looking good, and it was looking good, but I didn't feel amazing. I didn't know if there's still some black marks from last year that I have. But yeah, last year I knocked myself out in the first moto. Maybe that was also something that was in the back of my mind. Every time I came up to a jump I was making sure I was staying straight. So for sure it was a little bit there. I don't know what it was. We will see and we keep fighting. Still 18 rounds to go so it's not over yet.
MXV: Maybe we should kind of make a bet with Ruben to say if you get a race win, we can do a whip in the next one (laughs)?
KDW: If I get a race win then I can throw a fat whip at the end of the moto (laughs), but for the rest we're staying straight this year. Stefan Everts style – straight up and down (laughs).
Thank you and all the best for the next one.
Lead Image: Juan Pablo Acevedo
Love what we do? Please read this article as we try to raise £30,000.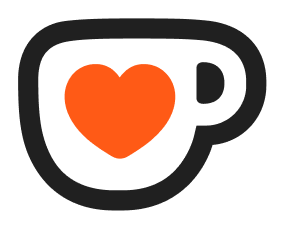 Support MX Vice on Ko-fi