Part two of our interview with Joel Rizzi delves into topics such as his adaptation to the brutal sand tracks across Europe, his admiration of Jett Lawrence, his Mini O's experience and who his title picks are for 2023.
---
Words: Edward Stratmann | Lead Image: Riley Racing
---
Edward Stratmann: How was last season having the more experienced Brent Van Doninck as a teammate?
Joel Rizzi: Yeah, it was really good, Brent had a fantastic end to the season. He's a really good rider and a really good sand rider. I'm looking forward to this year, we have Hakon Fredriksen so he's a beast. I'm sure training with him is going to push me to higher limits also. He's got his wrist plated at the moment, but I think he'll be back soon.
ES: How many and which preseason races are you planning on doing?
JR: I want to do Hawkstone, some Dutch ones and we were planning on doing some in Italy, but we're going to go to Spain now. Maybe Lacapelle in France and stuff like this, but not 100% sure yet.
ES: Is the plan to go to Argentina for the season opener?
JR: It all depends on the preseason results and if we're fully ready, as it's a lot of money to do something like that so we all need to be on our A game. We'll see with Argentina.
It looks like an awesome track and everyone I've spoken to says so too, like Ruben Fernandez said it's one of his favourites. It would be nice to go over there.
ES: Obviously you're still young, but what would you say are the standout moments in your career so far? Are there any rivals, moments or tracks that have caught your eye?
JR: I would say my lap at Lommel, where I kind of showed myself that I can do this week in, week out. Sometimes you can do a lap on a track and be like that was everything I've got and sometimes you feel like you can go even better. I felt like I could push for an even faster lap. But obviously at Lommel the track just gets rougher and rougher. I kind of showed to myself that I can do it and I did a really good lap.
Also the first moto I was 11th and at the time I was still nowhere near fit enough for Lommel. The second race I was depleted with it being so hot.
I went out to America in 2019 to do the Mini O's and that experience was next level, the way they do motocross over there is amazing. I got third in the motocross at Mini O's and that was a big achievement against riders you can now see that have turned pro like Nick Romano.
GP wise, I haven't really done what I've wanted to yet and that's my plan this year – to get my name out there more in the GP scene and show people what I can do on a bike.
ES: 2023 seems like it will be a piecing together everything year. You're obviously getting the fitness right, but how is the bike as this is a key piece of the puzzle too? I'd assume you're on the new Yamaha?
JR: Yes, on the new bike, but I haven't tested it yet. That's another thing when you have a team behind you like Riley, we have a really good relationship, that helps a lot with this. You know they are putting in everything to help you with everything, it gives you so much motivation to repay them and give something back.
ES: What are your future aims say five years from now, firstly you will want to establish yourself in the MXGP paddock and then maybe head to America?
JR: I'd love to give America a try. If everything goes to plan in the GPs and I did well in MX2, I'd love to give America a shot. It's just the way of motocross life out there, it seems like a dream. Also training in the sun.
The only thing when you go to America, you need to dial in your supercross skills, as that's the biggest thing over there.
ES: Are you a huge fan of watching AMA Supercross and all the racing Stateside?
JR: Yeah, I love watching it and I'm a big fan of supercross and the sport in general. I love watching and just trying to learn from riders like Jett Lawrence. You can learn so much from just watching him. He's definitely a good talent on the bike just to watch. He does different things to everyone else, he's always being creative.
That's what we've been trying to focus on training these last few months, not necessarily always focusing on speed all the time, but trying to dial in that technique. If you watch Jett, his technique is just perfect everywhere. If he gets out of shape, he just brings it back in cause his technique is just perfect. I think technique brings speed and you can then be creative.
Sometimes when you get to the races you think you need to go full gas, but it's not always the case. You need to carry over what you're doing on the practice days, stay composed, keep your riding style good and hit those marks.
ES: How do you personally describe your strengths on the bike and your riding style, as you're certainly a gifted rider?
JR: I would say practice day, I'm all about technique, but then in the races I feel I need to go full gas. It's the balance I need to try and find in the future.
ES: Lastly, who are your title picks for MXGP and MX2?
JR: I got Joel Rizzi in MX2 (laughs). MX2 has to be Jago Geerts, but maybe Thibault Benistant could be in with a shot. It's between those two.
For MXGP, I think Jeffrey Herlings is going to come back with a bang. I hope he doesn't come back too hard and injures himself. He's such a master of riding and he's so determined, he's just out of this world.
Thanks for your time and all the best for 2023.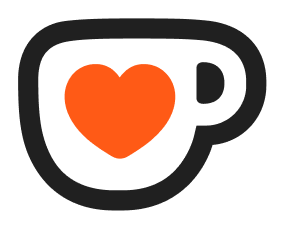 Support MX Vice on Ko-fi