Hugely talented, loving the new bike and ready for a massive 2023, our exclusive interview with Nathan Crawford is packed full of excellent insight.
---
Words: Edward Stratmann | Lead Image: KTM
---
Part one of our chat shines the spotlight on topics such as his preparations for the new season, his thoughts on last season, his plans for 2023, how happy he is with the team and his takeaways from his time in MX2 with 114 Motorsports.
Edward Stratmann: How's life and how's the preseason training going for you so far?
Nathan Crawford: So I've really only just properly started preseason now as supercross finished in November so we've really only had around four weeks off. I didn't take four weeks off completely, I still did a little bit of cycling and stuff like that. I rode the bike casually two or three times for a bit of fun too to keep myself sane. But I didn't do any solid hard training or anything, there were no massive days on the bike or anything like that over December at all.
Really the program I've just started was on Monday this week so I'm a few days in and the workload has picked up massively. We're straight back into it. It's been pretty good though.
Ending last year healthy and stuff like that (after recovering from a broken femur), it was good to let my body recover and now I feel refreshed and ready to go.
ES: You must feel like you have some quality momentum following such a strong end to the season after returning from injury. You'd be feeling confident and motivated for a big 2023, especially after you rode so well in the last three rounds at Coffs Harbour, QMP and Coolum, where you looked so smooth and calculated?
NC: Yeah, like you said, the last three rounds of motocross were really good. This was really good for me mentally coming back from a big injury and to be straight back at the top winning was great. Obviously that was healthy for my mind and all that.
I then had a pretty successful supercross campaign straight after that as well, which led into December so I had a really strong end to the year considering my injury. This should now set me up for a solid year in 2023.
ES: I'd assume the aim is to win titles in 2023, you certainly have the speed and skills to do so outdoors and in supercross?
NC: Every year we start racing, my goal is to win the title every single time. Obviously some things are out of my control and I have to be injury free to be in it and at every race to achieve that goal. I know that my speed, my ability and my fitness is well and truly good enough to win a title. I think I just have to start focusing on the smaller things in the background with my technique and not necessarily just going out there and just pounding motos and burning my body out for 11 months of the year. I just want to make sure I'm as well prepared as possible.
I think for me it's just eliminating any mistakes. Whether that be at the race or at the practice track. With our sport being very risky, I'm trying to eliminate any unnecessary risks that I need to take. Obviously you can't completely take the risk out, but I think there's going to be times throughout the year where I can eliminate the risk. I just think being in it the whole year and being injury free will definitely build up to me being in the title hunt.
ES: How has the adaptation to the new bike been for you, have you had any issues or has it been a smooth process?
NC: There's definitely things on this new bike that I like drastically more than on the old bike. Obviously the old bike was still a great bike as well. But certain riders like certain things, and there's definitely a difference on the new bike, and I think I definitely prefer the new bike.
Now, we're just at a point where I've only raced supercross on this bike so it's now about developing the bike for motocross now and working on an engine package and getting my suspension dialled and all that sort of stuff.
As far as out of the crate goes, I definitely think the new bike has better characteristics and suits my liking more than the older bike did. That's a positive straight away and obviously the team and I are working really hard already to be as best prepared as possible come March 5th.
ES: How have you found the team since joining? What's impressed you most and how have you settled? Working with Kirk Gibbs must be a great learning experience too.
NC: Obviously I've ridden for a lot of teams now. I think KTM and this team I'm on now, in my eyes, and it's not a biased answer, is probably the best team I've ever ridden for as far as the vibe in the team goes, the way you're treated and just everything. They're a very professional group of people and for where I'm at in my career, I couldn't ask for a better bunch of people to be around. It's been great. And having Gibbsy on the team, who's been around for a long time as well and has heaps of knowledge to pass on has helped too.
Now we also have a younger rider in our team, Kayden Minear, which is going to bring some character into the team as well. So I think it's going to be a good year with the group that we have and we're going to have a lot of fun.
ES: Feelings on your time in MX2 at Team Honda 114 Motorsports? What were your key takeaways from that experience with a team that has a history of Aussies, you had some good results but bike issues, injuries and Covid impacted your spell even though it would have been a wonderful learning experience?
NC: It's just the experience, it's an experience you can't get over here (in Australia) to race against arguably some of the best motocross racers in the world. That experience and knowledge you can't replicate when you're in Australia, you need to experience it yourself to know what it's all about. I got to do that and that was great.
For me, I went over there and just soaked it all up and took in everything I could. While some people see it differently, I definitely think I've got more experience after doing that than 99% of my competitors I'll race against this year in Australia. Being on the world stage, it's an experience you just can't get over here.
It was an eye-opening experience. Parts of it were a shock to the system. At the same time I feel like everything happens for a reason. Covid had its impacts, but I feel like if I was on a really, really good bike I could've done better.
Obviously there's a difference between factory bikes and not quite factory bikes when you go to that level of racing. But for what I had I feel like I had some really good moments as well. But yeah overall it was just a good experience.
Stay tuned for part two, which will be coming out soon.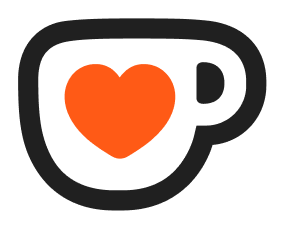 Support MX Vice on Ko-fi