Following his superb outing at the season opener at Argentina, James Burfield caught up with Red Bull KTM MX2 star Andrea Adamo to get his thoughts on the day, how his pre-season has been, how he's developed his craft in the sand and how much he loves working with Antonio Cairoli in this exclusive MX Vice interview.
This interview was also released as an MX Vice post-race podcast, presented by Acerbis.
MX Vice: It's great to see your progress. Obviously with this being your first official race on the Red Bull KTM team, you must be pleased with your weekend?
Andrea Adamo: Yes, my first round with the new team and this was just the perfect way to start the season. I got second in the qualification race. It was important because now there are points so it was an important second. Then I finished third twice in the motos. But coming from the back both times means more. And yeah, second overall for the first GP. We are already looking forward to the next one. We will keep working until Sardinia because it will be a tough one.
MXV: Your progression on the MX2 bike has been super impressive and obviously you've put in some exciting rides, and now you've made the step up to Red Bull KTM. When you took this deal, did you feel a lot of pressure?
AA: No pressure, I just always enjoy every day and every second on the bike. But Red Bull KTM on the shirt doesn't mean that there's more pressure. It's just like I said, I enjoy it. And I always try to do my best, and that hard work pays off.
MXV: So day to day when you're back home, how has the training been going?
AA: I train with Jorge Prado (and Joel Smets). And it's also cool to see because Jorge now has the red plate, so he is somebody that certainly knows how to ride the bike. So, for sure, it's good. It's also nice to have somebody you can split your training with.
MXV: Have you noticed the differences since you've been working with him?
AA: Yeah, because you know, sometimes during training I stop and just watch him. So it helps, but I don't think it makes a huge difference, but for sure it helps.
MXV: So going back to the EMX150 days, which was a long, long time ago, did you ever think one day that you'd be standing here in the same tent as Tony Cairoli, Jeffrey Herlings and training with Prado?
AA: No, no, I always tried to believe that the goal was to arrive at the World Championship, to ride for Red Bull KTM Factory Racing and get podiums. The goal was always that, but it was also hard to believe. But now here we are. For sure, it could be really nice to go back and say to that kid "one day you will make it. Don't worry". So it's pretty nice and I'm just living my dream. That's it.
MXV: You seem very happy. The track today was really tough. Did you have to say to yourself "okay, I'm going to have to just be relaxed and just see how the day plays out" or did you have a game plan?
AA: I always pushed for all of the motos on the weekend, but not like crazy. I was always in control because it's a fast track, it was rough and was full of kickers. It was sketchy. This is just the first race of the year. We have so many races to go so you also have to think smart. I'm on the podium, I'm so happy. But also if I was not on the podium, I would have been okay as this was just the first one. So getting second overall, like I said before, there is no way better to start the season.
MXV: Next up is Riola, is that a track you like?
AA: Yes, I like it, but I prefer hardpack. But I did my winter preparation in Belgium so I've improved a lot in the sand. We will see. It will be cool to see and discover where I am in the sand. It's going to be a tough one. But I will always give my best.
MXV: Is working with Tony having a big influence? During his career, Tony lived in Lommel for a long time so has he stressed the importance of being a good sand rider?
AA: Yeah, for sure. You need to live there. And you need to live there for at least two or three years to really get that feeling to really know how to ride the bike in the sand. Because it's a particular technique and you will not do it in one month before the race. So for sure, this also helped coming into this season.
MXV: And do you feel like you've progressed a lot in the sand now?
AA: Yes, I feel like this, but I want to see how I go at the race.
Thank you for your time and congratulations on the weekend.
Lead Image: Juan Pablo Acevedo
Love what we do? Please read this article as we try to raise £30,000.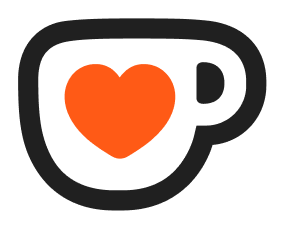 Support MX Vice on Ko-fi