Immensely talented, riding with a maturity and speed that belies his years and feeling at home at the professional level already, a pumped Haiden Deegan, who secured his first professional podium, delivered his thoughts on his Daytona. Read the gifted phenom's insights from his milestone race in the post-race press conference.
---
Words: Edward Stratmann/Press Conference | Lead Image: Star Racing Yamaha
---
Question: Haiden, I want to ask you real quick, first podium for you, it's a historic moment. Proud mother and father out there. They are beaming, they're very excited. A pretty big deal for you in your rookie season. I think this is your fourth race and you've got a podium. That's incredible. How does that feel?
Haiden Deegan: Yeah, it's definitely super exciting. It was one of my goals. So we ticked off another one and yeah, I got a taste of it. And I definitely want more.
Q: Haiden, you mentioned that this was a goal, but after A2 before you decided to go pro, you kind of said you didn't really know what to expect and that you're just trying to learn so I don't think it was a goal or even expectation at that point (to get a podium). How do you feel about this trajectory of yours because it's happening fast?
HD: Yeah, definitely happening fast after Futures. I wasn't even sure if I was going to race. So we pulled it and we're like "yeah, we might as well go race to get the experience" and so far it's been going great. And yeah, I just need to keep on learning.
Q: Haiden, because your dad raced supercross, I think a lot of people will think that he was pushing you into it, but explain the breakdown of how badly you want to do this as a career and how your mom and dad actually felt about it?
HD: Yeah, my mom didn't want me to race dirt bikes after all my dad went through so we started and my dad got me on a dirt bike, as it was kind of what was going to happen eventually. And from there, I just fell in love with it. I would always watch the guys outside do freestyle and stuff so fell in love with dirt bikes. And from there just been grinding to get up to this spot pretty much to race supercross.
I've been wanting it for my, I couldn't say whole life because I'm only 17, but that little span so now we're here we're just going to keep getting better hopefully.
Q: So would you say this much more comes from you internally wanting to do this than people wanting you to do it?
HD: Yeah, it's an all me thing. You know, I want to do it a lot. There's people that obviously want me to do it. My dad wants me to do it, of course, as we're a racing family, so we want to keep that in the genes. But yeah, I want it bad.
Q: Haiden, can you even describe what that emotion is like to get your first podium in this race, especially after hearing your name called so many times before? The race is one of the favourites of the fans.
HD: Yeah, this track is not an easy one. You got to be a man to ride this track. I didn't get the greatest start. But I was able to make my way up to third and it's a tough track. You know, I was riding with good intensity. I felt great. And I was able to push through and at the end the crowd was amazing. It's crazy. The crowd was going wild the whole time. So when I finished the race, the adrenalin was going, I was super happy.
Q: You were almost near the record of being the youngest supercross rider at 17 to be on the podium. So did you ever think that you would be here after four races?
HD: Yeah, it's definitely crazy. I honestly didn't think I'd be on the podium this early. But it's racing. And we continue to progress and we ended up getting on the podium. Now we're here and it's super exciting.
Q: You're now halfway to your dad's podium total. Are you going to give him some heck next week when you break it (laughs)?
HD: Oh shoot. Yeah, my dad's definitely got that over me. He's got the win and the ghost ride. But these guys are some fast dudes in front of me and I'm not at their pace yet. So we got to keep working.
My dad is still beating me with that goal. So we're just going to keep putting in work, and maybe we'll get up to their speed. Who knows, but they're going fast right now. So if I can do that, that would be super exciting.
Q: You've got a lot of fast teammates, plus, you've got Martin on another Yamaha. It seems like you've been rubbing elbows with those guys quite a bit and coming out on top more often than not. How's that feel so far?
HD: It's kind of hard because some of my teammates will come for my neck too, which you kind of need to realise is a part of racing. So, Martin in that last one, he did run into me a little bit, but I held my ground. I kind of leaned into the turn. So it wasn't a big deal. It's racing.
But yeah, overall, my teammates are good. You know, they're fast riders. I think they got to learn to put it together a little more, which I mean, I see that, and that's stuff I got to learn from. But we got some fast guys in the team and I think when they can put it together, they'll be up there.
Love what we do? Please read this article as we try to raise £30,000.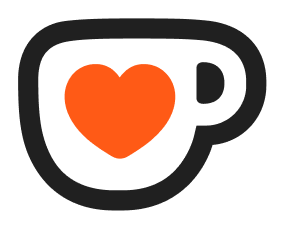 Support MX Vice on Ko-fi