MX Vice's Tester, Brad Wheeler, Shares His Thoughts On This Exciting, Innovative Product From THOR.
The THOR RADIAL motocross boot, is it the best boot you've probably never heard of?
If you're reading this you are probably familiar with the brand name THOR. Why wouldn't you be, they've been part of numerous championships in both motocross and supercross. The Star Racing Yamaha squad from 2016 to the present and Cooper Webb's two SX 450 championships in 2019 & 2021 to name a couple.
---
Words: Brad Wheeler | Lead Image: Supplied
---
What you may not be aware of is that THOR also makes a pretty darn good motocross boot. The THOR RADIAL comes in 4 different colour ways so you can make sure you get the right colour to match your kit. Parts Europe sent us at MX Vice a fresh pair to put to the test. Being the MX Vice test rider, the job fell upon my head.
When I first opened the box I was sold on the look of them instantly. No super flashy patterns, just a clean THOR logo on the shin plate and the same again on the side. If I were to compare the look and design to a more well-known boot brand; I'd say if a FOX instinct and an Alpinestar tech 7 had a baby, it would be this.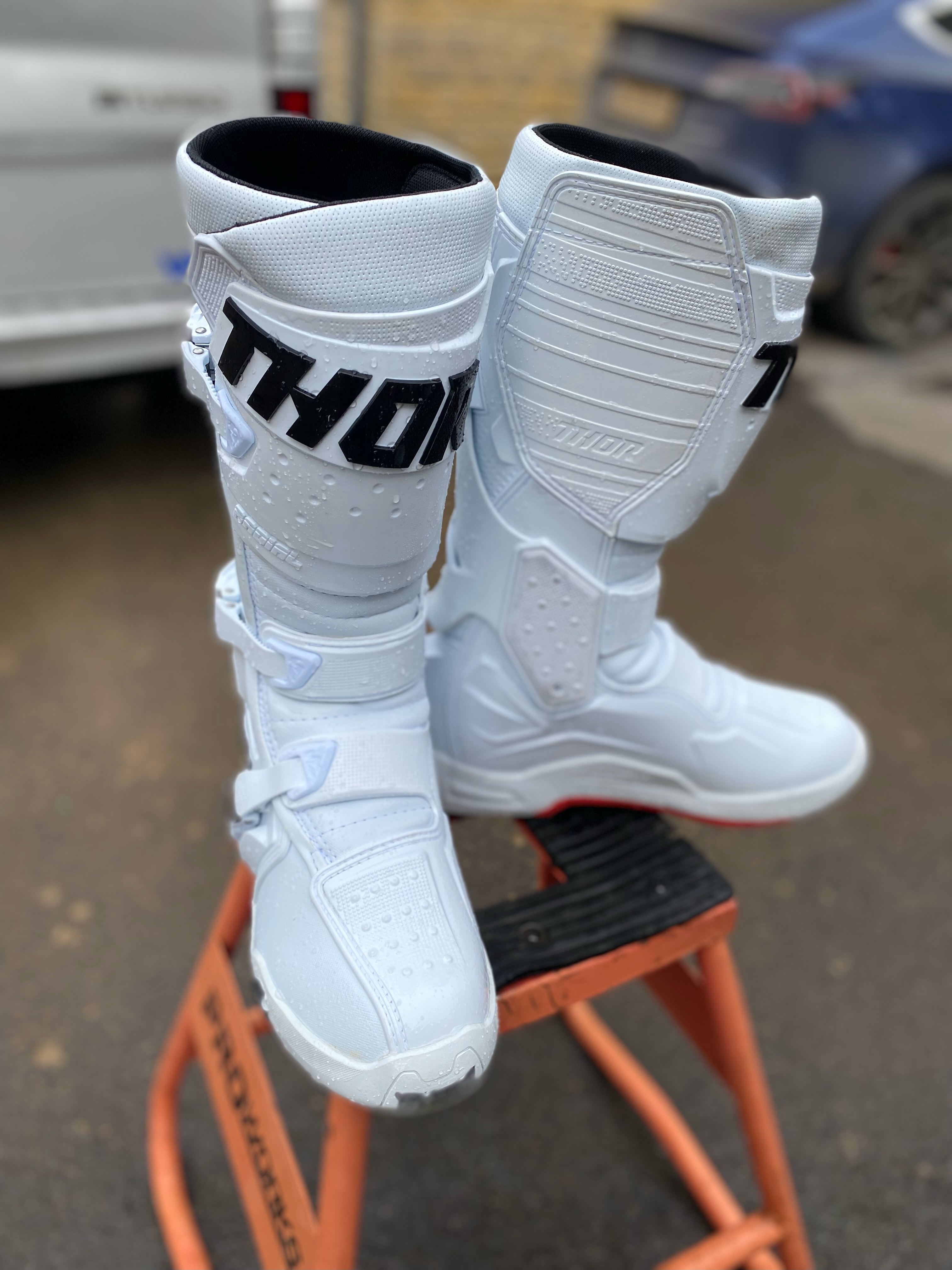 The boot is lightweight yet doesn't skimp on protection. A lot of boots around the same price range as the RADIAL neglect the back part of the ankle and just use a foam piece that bends when you lift your ankle up and down. However, the Radial does use a piece of foam but also uses a radial hinge. This improves flexibility front to back but increases rigidity laterally. There is a piece of moulded plastic over the foam, this not only stops things like stakes and foot pegs from hitting your ankle, but it also helps protect the foam from ripping. The piece of plastic also acts as a stopper. If you hyper-extend your ankle joint the plastic cover hits another part of the boot and stops you from doing any real damage to your ankle joint. And those that have had ligament or muscle damage know that most of the time it's a longer recovery than a broken bone.
Now, the comfort. There is a stigma as old as time that new boots are too stiff, hard to ride in, and can't change gear. Today, this is rarely true. Sure, they of course feel a little stiffer but it took me all of 2 laps to adjust and put it completely out of my mind. The sponge inside the boot hugs your foot and leaves you feeling confident that your foot is in a safe place. The three adjustable straps allow you to fully customise your fit no matter what size your legs are.
The inside of the boot is designed with both protection and grip in mind. The burn guard at the top of the boot and mid-level is going to not only protect you from burns, but it will help the life span of the boot. It is also quite a rubbery material so it's going to help grip the bike with your legs.
After the initial two laps of just getting used to a different boot than what I'm used to, I instantly had a great feel on the pegs. Not in a way that made me feel like I didn't have a boot on, but in a way that made me very aware of where under my foot the peg was. The big benefit to this is it encourages you to get your foot back on the peg so you're on the balls of your toes. Most riding coaches nowadays say you want to grip the bike with your knees in a neutral position and be on the balls of your toes. The THOR RADIAL makes this easier than other boot brands in the same market.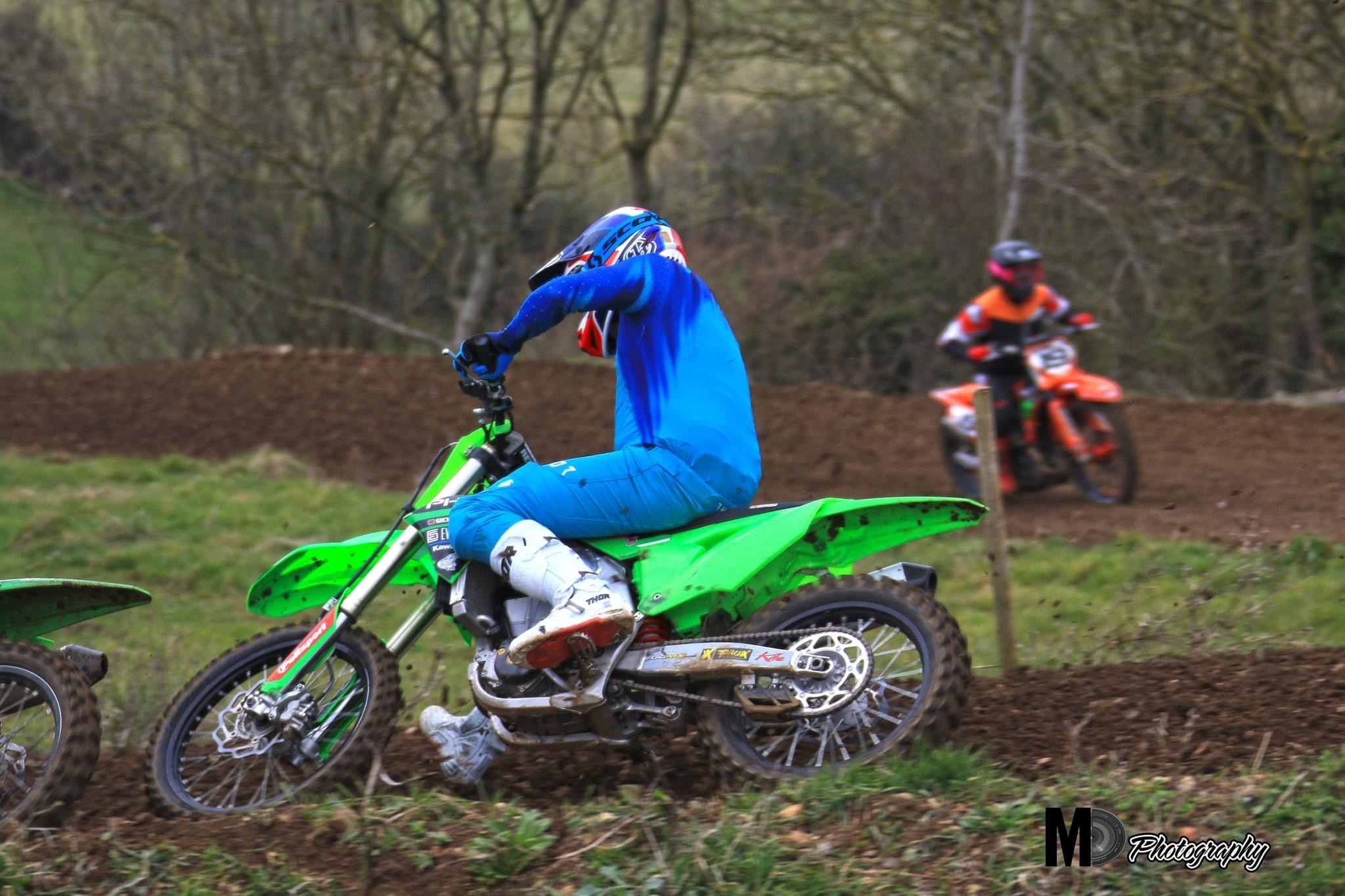 Some cool features of the boot are that the sole is completely replaceable. You can go to Parts Europe and order a RADIAL sole replacement, THOR recommends you take the boot to a cobbler who should have no issues replacing it. So if you're someone that runs super sharp pegs and the soles of your boots are getting chewed up you can replace it. Another little feature that shows THOR has thought of everything. The bottom buckle has a little lip of moulded plastic in front of it. This means that any stones or dirt that are coming that way will be deflected off and won't unhinge the bottom buckle.
Like most boots, the RADIAL also has a moisture barrier to stop water seeping through if you're in a mud race or they've just flooded the track before your first race. And in terms of fitment, if you're ordering in UK sizing I would maybe size down. I am a 9 but in a RADIAL this is a US11 so it felt a bit big and I had to double sock. So in the future, I would get a size 8.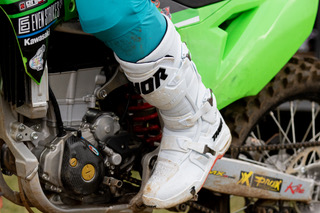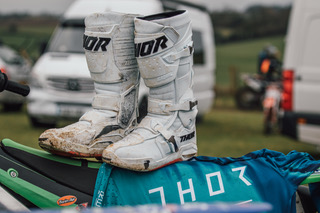 The THOR RADIAL was a boot three years in the making so you can be sure that they have done their best to make it as safe and comfy as possible whilst still trying to keep to that mid-level price point of £250. I really couldn't find any faults in the boot. I used an all-white pair, and those of you with an aluminium frame know that white boots looked trashed after a weekend. These were no different when I put them back in the van. I washed them when I was home with the bike, with some bike cleaner and a wire wool pad they looked brand new again. No black marks and no stains. I was really impressed at how well they scrubbed up.
At the price point of £250, it is an absolute bargain for the amount of boot you get. I would stack this boot up against any boot within £100 of that and I'd be confident that the THOR RADIAL would come out on top.
So yes, the THOR RADIAL is the best boot you've probably never heard of. Get yours now at the Parts Europe website.
Tested and written by Brad Wheeler
Love what we do? Please read this article as we try to raise £30,000.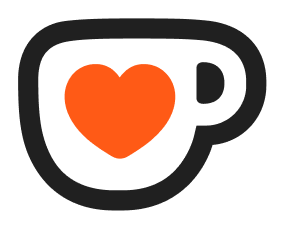 Support MX Vice on Ko-fi