SX Global Welcomes New Investor Group To Drive WSX Growth
New group led by Kryil Louis-Dreyfus, Juan Sartori and CEO Adam Bailey to pave the way for the long term future of WSX.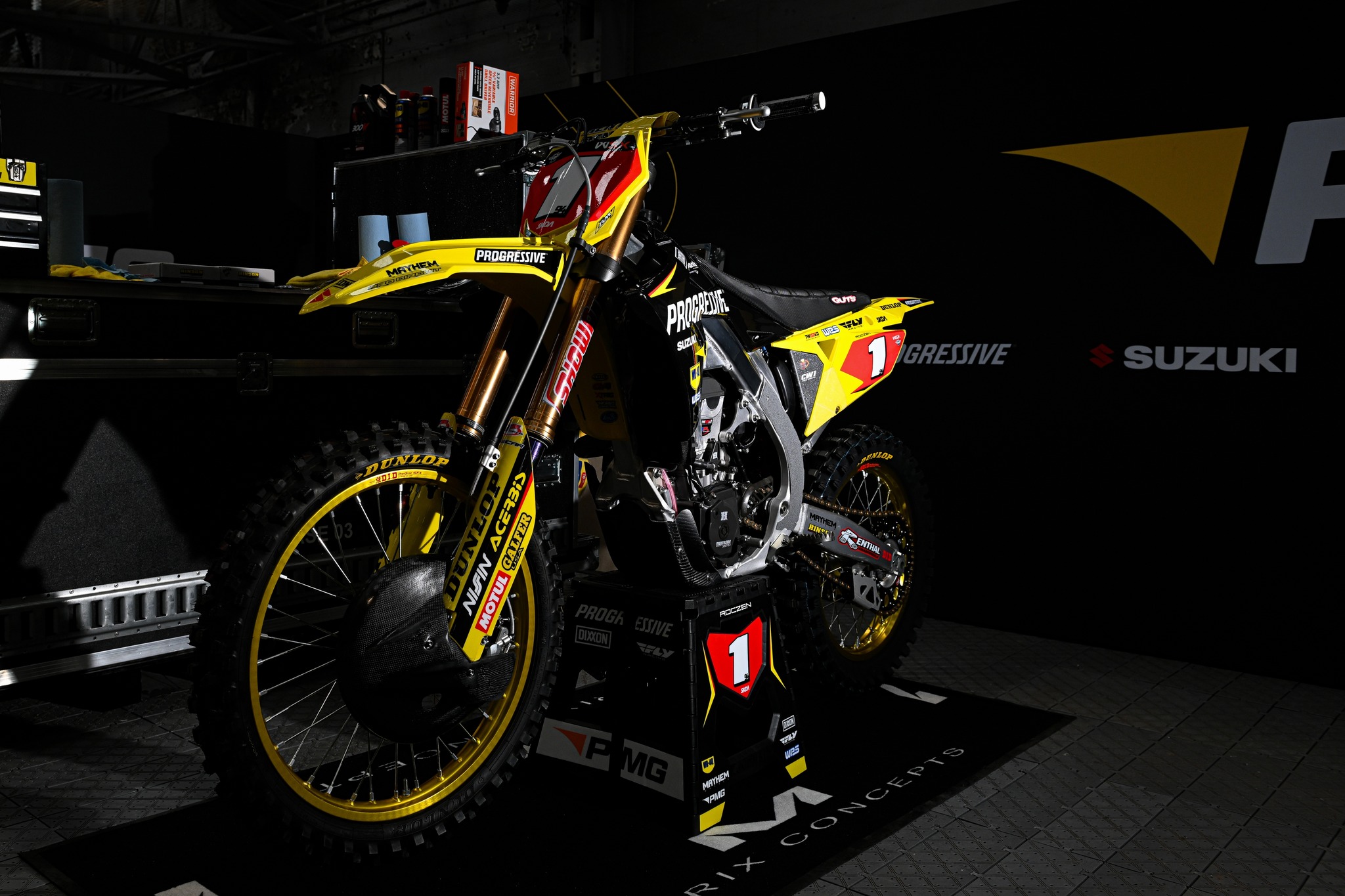 SX Global, the promoters of the FIM World Supercross Championship (WSX), confirmed today the sale of its business, to an investment group led by tenured sports investors Kyril Louis-Dreyfus and Juan Sartori. The pair join SX Global's CEO Adam Bailey to form the new ownership and leadership group.
---
Words: Press Release | Lead Image: WSX
---
Louis-Dreyfus is a highly successful French businessman, who became the youngest Chairman in English football history when he purchased a controlling stake in Championship club at 23-years-old, Sunderland A.F.C. in 2022. He also has interests in the renowned French football club Olympique de Marseille and esports' organisation Ovation.
"I'm delighted to formally be involved with the FIM World Supercross Championship as part of the new ownership group," said Louis-Dreyfus – SX Global Investor.
"We've identified exciting opportunities for the burgeoning championship and can't wait to further showcase the thrill of the sport and talent of these amazing athletes to more people around the world.
"While we aspire to expand and elevate WSX to become a globally renowned championship, we also recognise the need for immediate short-term changes to ensure a brighter future. There's a lot of work to do, but we're excited for the challenge."
Sartori is a successful Uruguayan businessman, senator and co-owner of Sunderland A.F.C alongside Louis-Dreyfus. He is the President and founder of Union-Group, a privately owned investment firm that holds significant interests across an array of industries worldwide. He is also a Board Member and Vice President of top French football club, AS Monaco FC.
"I'm incredibly excited to be involved in this fresh start for SX Global and the FIM World Supercross Championship," said Sartori. "Supercross is an incredible spectacle with huge, huge potential. I'm very excited to get started on the task ahead, to grow the sport and showcase it to more fans and new locations around the world."
As one of the original founders of SX Global and a long-time motocross and supercross industry executive, Bailey looks forward to joining forces with Louis-Dreyfus and Sartori. He began his career as a competitive athlete and fan of the sport before founding multiple businesses in athlete management, sports marketing and event promotion. He also co-created Australia's largest ever supercross event, the AUS-X Open.
He emphasised that WSX remains steadfast and is focused on driving the long-term sustainability and growth of the championship, enhanced by the backing and expertise of the new investor group.
"I'm thrilled to have the opportunity to work alongside Kyril and Juan on this new era for WSX, who share a genuine passion and transformational vision for the championship. Their commitment, experience and business acumen will be crucial in driving the next chapter of WSX," insisted Adam Bailey – SX Global CEO.
"We're committed to build upon our knowledge and learnings over our short 18-month history to deliver the ultimate fan experience, and a world class racing championship for both athletes and fans.
"Our vision has always been to add value to the sport of motorcycling and complement its growth, globally – we have a number of plans and initiatives already underway that we look forward to sharing in due course," Bailey continued. "We'd like to thank our fans, supporters, athletes and teams for their support since our inception and into this next phase of our progression."
Further information and future calendar plans relating to the FIM World Supercross Championship will be released soon.
Love what we do? Please read this article as we try to raise £30,000.
Factory Honda Australia confirm Noah Ferguson capture
See here.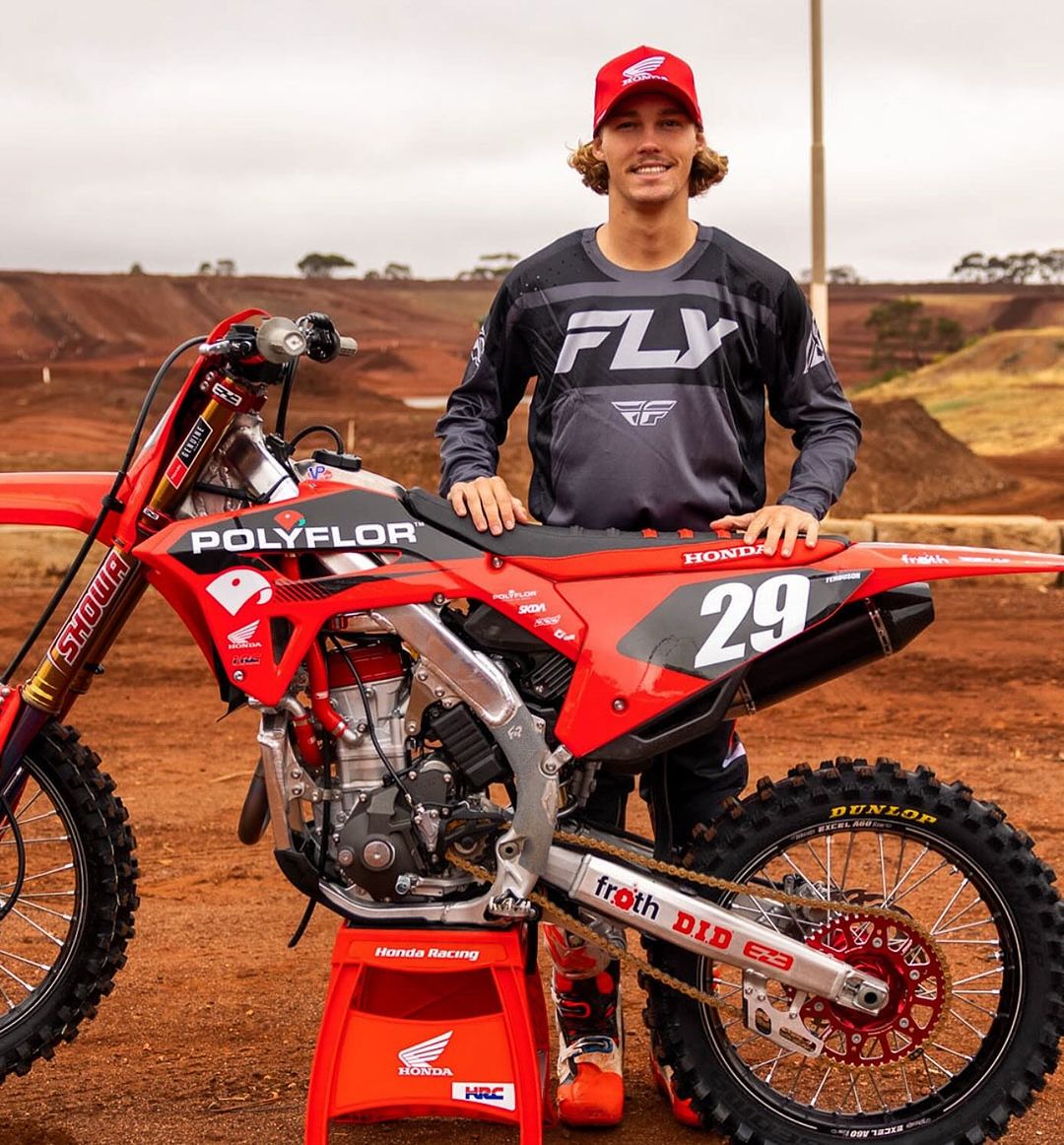 The Factory Honda Racing team in Australia have confirmed the signing of exciting talent Noah Ferguson, who makes the switch from GasGas for the 2024 season after a strong 2023 that was littered with upside.
"Factory Honda is delighted to welcome Noah Ferguson, a strong championship contender, to compete in both the MX2 and SX2 championships. Noah will join Brodie Connolly in the MX2 class, and we anticipate announcing one more rider shortly to complete the team for the MX2 and SX2 championship campaigns," the team stated.
MORE: Between The Races Podcast: Noah Ferguson
"Super excited to announce that I will be working with Honda Australia for the 2024 season! Looking forward to what's to come," Ferguson said.
Eager to continue on his upward trajectory next year in his quest to secure titles, it'll be fascinating to see how he fares.
Lead Image: Noah Ferguson / Honda Australia
Love what we do? Please read this article as we try to raise £30,000.
Dylan Wills To Race Dortmund Supercross for KTM Sarholz
Read here.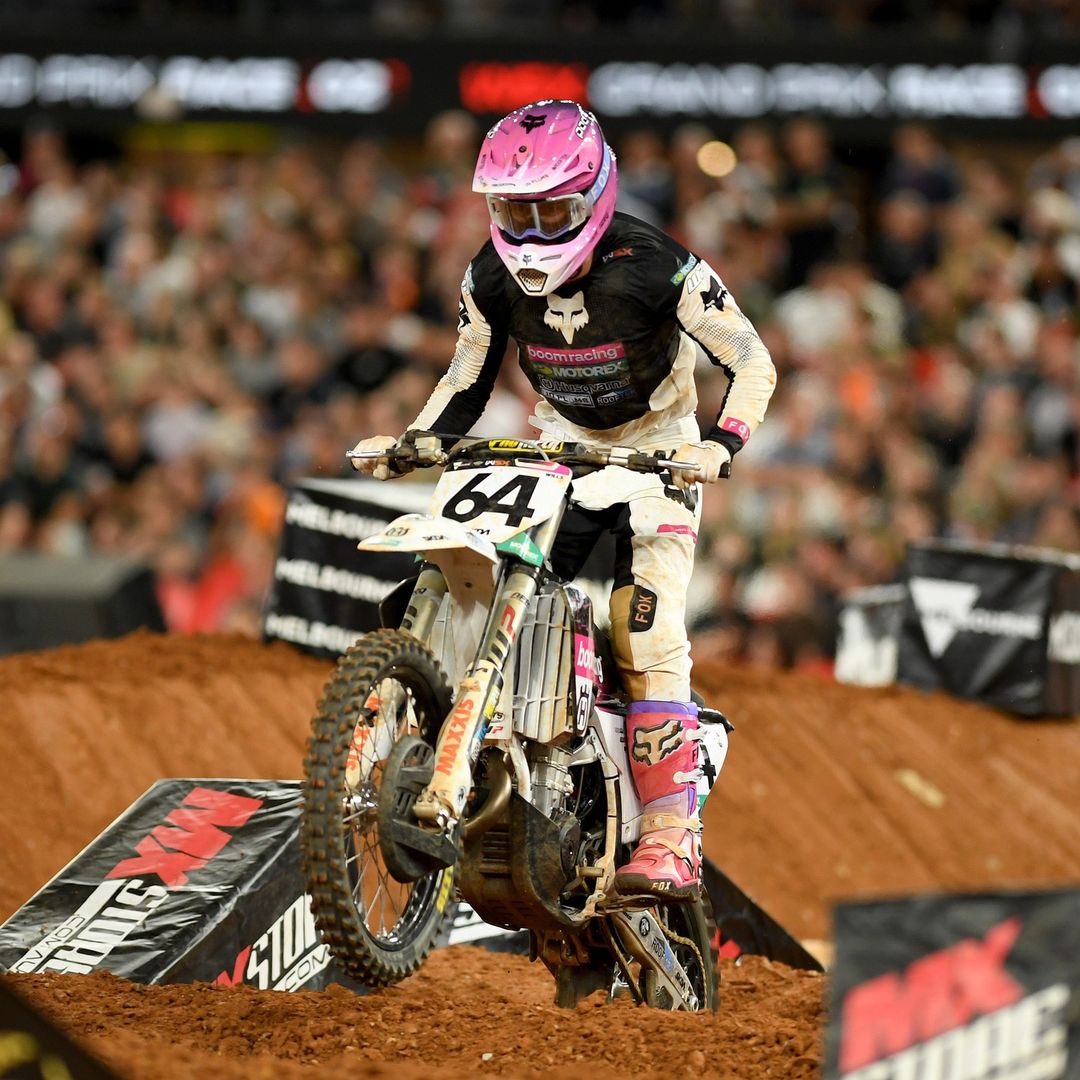 Having enjoyed a strong 2023 Australian Supercross Championship and made a memorable wildcard appearance at the WSX finale, Aussie ace Dylan Wills has announced he'll be racing the Dortmund Supercross under the KTM Sarholz awning. Check out his post below.
Lead Image: Australian Supercross
Love what we do? Please read this article as we try to raise £30,000.
JK Racing Yamaha signs Isak Gifting for the 2024 MXGP season
See here.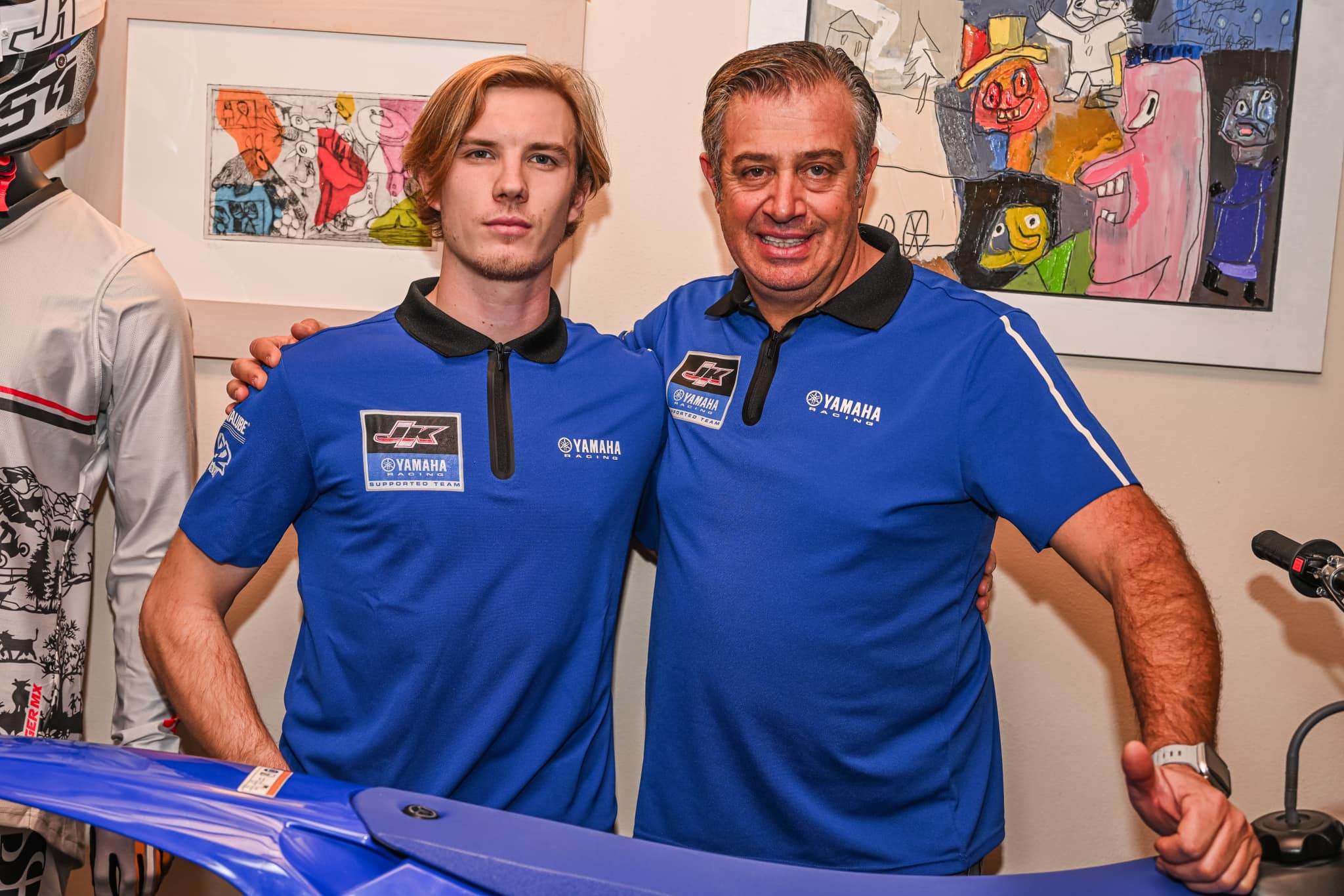 JK Racing Yamaha will head into the 2024 season with a full line-up to compete in the MXGP World Championship as well as the EMX125 class with a combination of experienced riders and promising newcomers.
---
Words: Press Release | Lead Image: JK Racing
---
Isak Gifting will lead the way as he'll compete the whole FIM Motocross World Championship making his debut in MXGP class, alongside Gifting will be Anton Nagy with YZ bLU cRU Masterclass winner Giorgio Orlando and Manuel Iacopi.
JK Racing Yamaha, managed by Riccardo and Giuliano Boschi, is committed to success for the 2024 season.
Love what we do? Please read this article as we try to raise £30,000.