Refreshingly honest Ken Roczen speaks on his brilliant podium at A2, as he covers topics such as his freedom working with the team, his key role in developing the bike, his training program and how his race panned out.
---
Words: Edward Stratmann/Press Conference | Lead Image: Feld
---
Question: You're a handful of races in with the team now. Back on the podium you said that you guys have been making changes and doing everything you guys can to get the bike better. How has this month been learning the process with the team and getting here tonight?
Ken Roczen: It's been extremely fun. I think I have more (freedom) in it now when it comes to the bike and the technical side of things than I've ever had. And that makes it super fun. It's also very busy for me, besides just doing all the training and all that stuff, I feel like I've been on the phone and emailing a lot and stuff. But I've really taken to that side of our sport.
You know this is really a first for me, but I've been really enjoying it and it's really hard to talk about how much work we've put in. But we've been doing some big changes and riding a lot throughout the week doing some really, really late days and they're paying off right now. We're heading in the right direction, we're all pulling on the same string and I think that helps me out big time.
I'm super happy with how we're all working together and obviously results-wise going in the right direction so we still have a lot of work ahead. I'm beyond stoked to put it on the podium here tonight because I felt like it was hard earned.
We had a couple of good main events and the last one I completely botched the start, locked elbows with a bunch of people and I saw all the top guys being at the very front. I was a little bummed about that, but in the end I charged super hard and of course Eli went down, but I passed Dylan on the last lap. I thought I actually needed to pass Dylan to get on the podium so I was just really pushing for it which turned out that I didn't even really need to, so I'm going to have to work with my mechanic because I thought I needed to, but yeah I can't complain.
Question: Ken so talking about all the work that you're putting in off the bike with the team getting the set up, getting stuff that you want taken care of with the bike. Does it come as a concern at all for you how much effort you're putting in with where we've seen you later in season with your health at times? Do you feel like as the weeks drag on are you going to have to back down some of that workload or are you enjoying that process too much? Do you think that's offsetting any of the stress that comes with it?
Roczen: I mean first off it's offsetting because like I don't feel like it's a hassle for me. You know it's long days, but I'm really into it at the moment and overall I felt like throughout this off season, my health has been really, really good so that has helped.
I think it's needed to get to the top so I'm pretty confident that we're doing the right things. I'm doing all my training on my own and I'm planning out my entire week by myself and I feel like I have a really good system going right now with recovery and putting in some hard days. And so for right now I don't really have anybody telling me what to do. I'm the best judge of that and it's really working out.
Question: The training by yourself right now at this point in your careerm you obviously know what you need. What are the pros and cons of that?
Roczen: I mean, for me, personally I don't see any cons. I've never needed anybody to kick me out of bed to go and train and with all the off-season races that I've done. I just didn't really see the need for anybody telling me what to do because I was flying to Australia and California and England. I mean it's hard to follow a program from somebody that's not with me you know and it started with that and I enjoyed that.
My health has been a lot better so I just feel like I've been absorbing everything and I was able to work out a bit harder and just had some hard days and some lighter days. I just feel like I have started to get a really good system and I think mainly with myself feeling better and absorbing it that I just feel fitter and stronger. I'm not getting so tired throughout the weeks and so I don't really see any cons in it.
Question: Alright you pulled the triple-triple-on-off out of your bag of tricks tonight, then you went away from that. Why did you stop doing that to jump to the inside for that triple or you didn't think it was faster?
Roczen: So I did it a couple of times in practice and then I think in the first main. There was no really particular reason honestly, the problem was once you get onto the next tabletop and off, it was either double-single or tripling to the outside. It just didn't really flow very well for me so when I checked it during practice as well it didn't really seem that much faster or making that much of a difference so I just kind of went back to what kept me in a better rhythm.
Question: The crowd was going wild during that battle between you and Eli in the second race. How good does it feel to be back in the fight back having those battles and kind of what's the heart rate like in situations like that?
Roczen: It feels amazing, you know, the last couple of races we've really been able to put up a fight. For me, if I race well and make moves and passes and stay in it and not just have to give up, that makes it a lot more fun. I had a really good time out there. I was bummed I actually slid out before the finish line and that's why he went by me. Other than that, I think I could have held on to second that would have helped me out obviously for the whole overall thing.
Take the good with the bad, and we're moving in the right direction. We all know these main events can get pretty long especially the last one so I was aggressive all the way through to the end so overall racing was super fun today.
Question: Ken first podium with the new team and I think this is the first podium for the team in general. What was the vibe like after the race just at the podium?
Roczen: I mean it was great. I think we're all trying to take it all in right. I mean I wouldn't say it came out of nowhere really, but you kind of know before the season started, I thought of how my whole last season went and it's been a long time since I've been on the podium. And now with a new crew, I haven't really had that much time on the bike, right. Then I switched over to Factory Connection as well and we kind of started from zero. But overall, my trust is in them, but at the same time you know the entire San Diego race day, for example, was a test day for me so going out there was something new all the time.
The track being pretty gnarly ,you know, they've been getting super rutty that's been really tough for me trying to get in some fast laps so but like I said the the vibes are really good. I think the whole team is stoked we're going to definitely celebrate a bit tonight and let it set in.
Question: What does this mean today, does it give you motivation pushing so hard and everything for next time?
Roczen: Yes, it's moving in the right direction. It's huge now being on the podium and by no means am I going to rest. We still have a lot of work ahead and just kind of got to see how this next week goes. Obviously we're going to start going to the east coast tracks too, which I'm really looking forward to and we're just going to keep checking away, keep pushing forward and see if we can creep up to the top step.
Question: You mentioned that you don't have anyone telling you what to do right now. How important is that to you at this stage of your career personally and emotionally? Is it part of what has given you so much success being able to control everything?
Roczen: I needed change urgently. I mean I think I did a pretty big change in general so I think that got the ball rolling and from there, like I said, I found the fun. You know I've been with a lot of great trainers throughout my career and taking parts of the stuff that I learned, just being smart with everything. And, like I said, I'm a pretty self-motivated guy, I don't need anybody kicking me out of bed. I wake up early anyways and I have a pretty good schedule going so I just think the change overall made it happen, these overseas races and it's really just a snowball you know. You start somewhere and you feel like something works out and I got better and have more fun doing it.
You know working with the team as well and working on the motorcycle to get better and actually see it paying off, it's just a big booster in general.
Love what we do? Please read this article as we try to raise £30,000.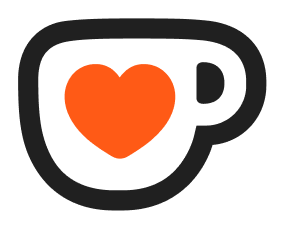 Support MX Vice on Ko-fi