Results: Open Dutch Championship – Meijel
See here.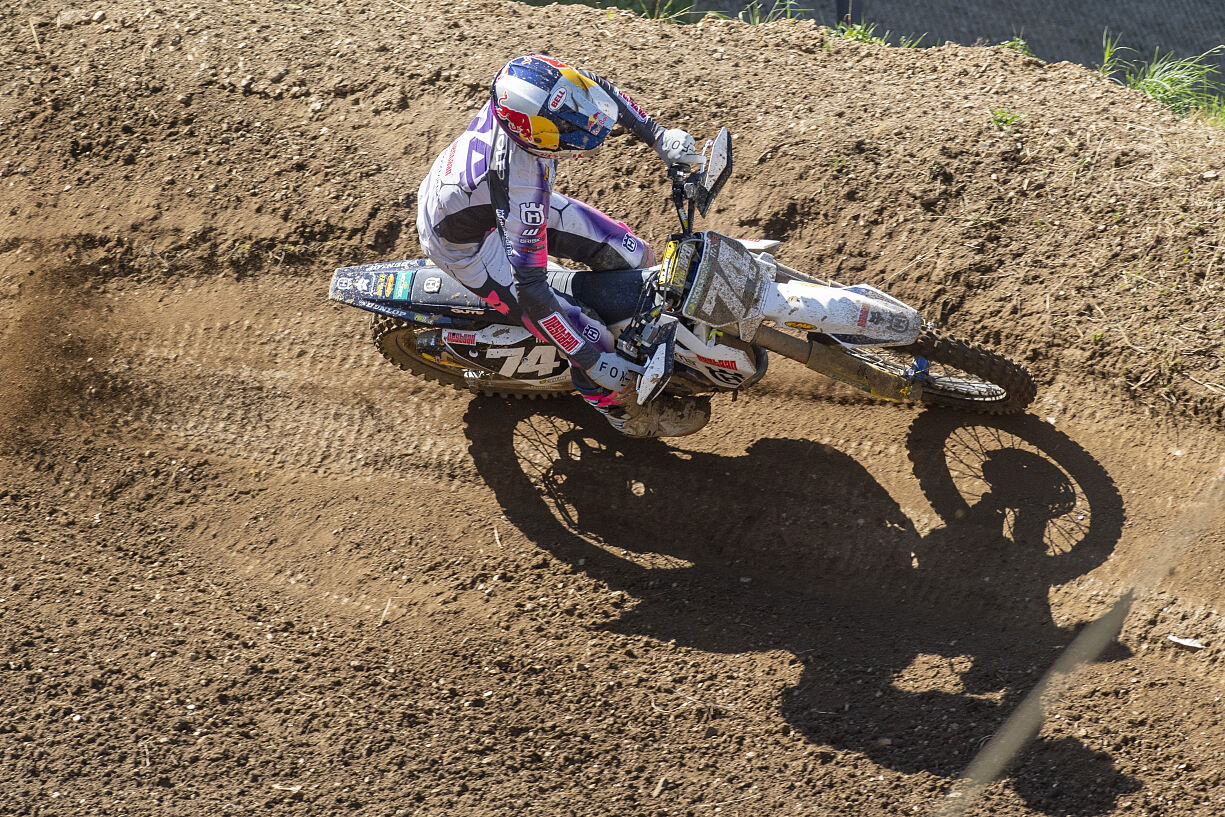 Find all the results from the Open Dutch Championship in Meijel below.
500cc Overall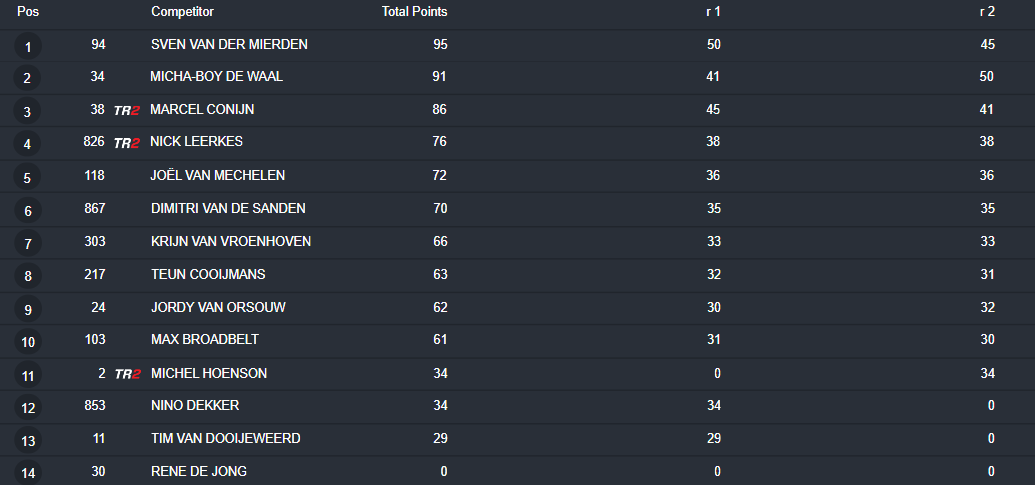 250cc Overall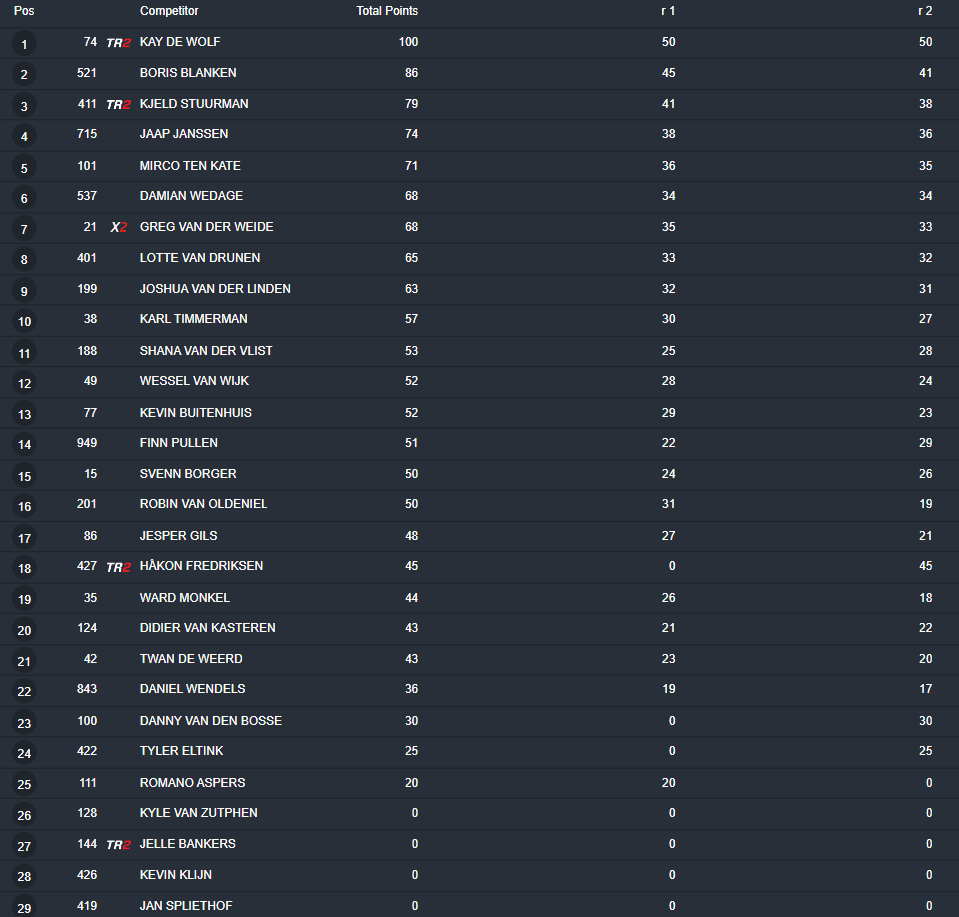 Lead Image: Nestaan
Love what we do? Please read this article as we try to raise £30,000.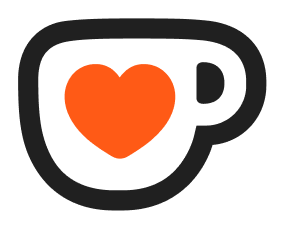 Support MX Vice on Ko-fi
£100,000 Reasons to race British Motocross with Nora Pro Championship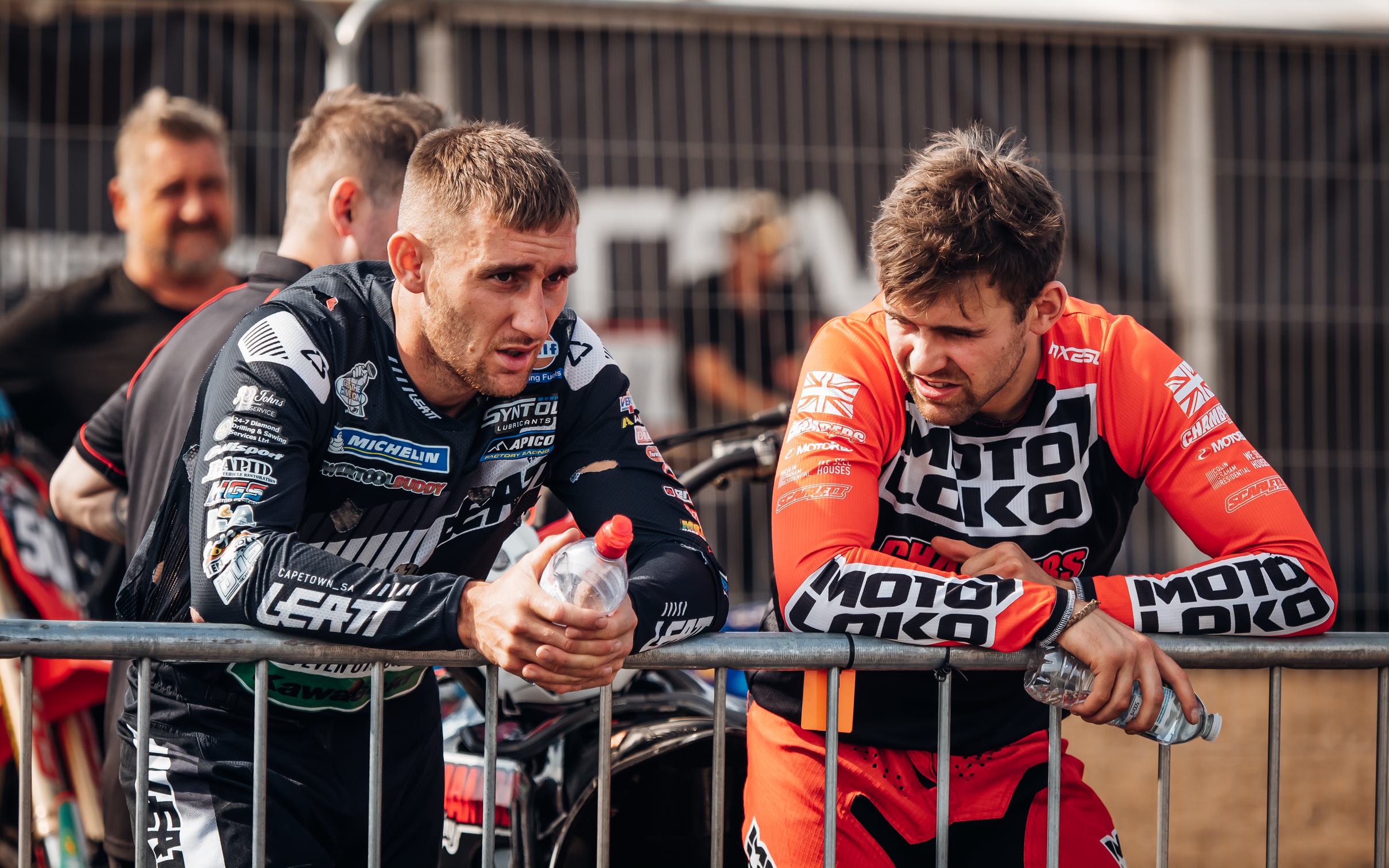 Following the first few press releases, we are pleased to announce the upcoming payouts and prize money for the new series. We believe that the riders who risk everything to compete in what is arguably the World's most exciting sport, deserve to earn as much as possible.
We are pleased to announce that the Nora Pro Championship will have a £94,500 payout over the six rounds for the riders and a further £4,200 in payouts for teams, giving the overall Championship a purse of £98,700.
Prize money for riders will be paid out per race, with two MX2 races, two MX1 races and one Superpole. Plenty of opportunities for riders to get rewarded.
| | | |
| --- | --- | --- |
| Position | Prize Money Per Race (5 races) | Team Overall on the day |
| 1st | £500 | £400 |
| 2nd | £400 | £200 |
| 3rd | £320 | £100 |
| 4th | £260 | |
| 5th | £220 | |
| 6th | £200 | |
| 7th | £180 | |
| 8th | £160 | |
| 9th | £140 | |
| 10th | £120 | |
| 11th | £110 | |
| 12th | £100 | |
| 13th | £90 | |
| 14th | £80 | |
| 15th | £70 | |
| 16th | £60 | |
| 17th | £50 | |
| 18th | £40 | |
| 19th | £30 | |
| 20th | £20 | |
The prize fund per event is £15,750 for riders and £700 for teams.
The total Prize fund for the six-round series will be an incredible £98,700 paid out to riders and teams in 2024.
The prize fund and the format we have chosen will make the event one of the most exciting series in the UK next year and attract some good riders from Europe to battle it out with the British riders. The racing should be fantastic to watch with riders receiving good financial rewards that will make the live streaming exciting for those at home watching these fun action-packed 20-minute plus 2-lap races.
News on title sponsor, tracks, teams, riders, entries and partners will be released as a priority.
The interest in the series so far from teams, riders and the industry has been staggering. For media and sponsorship please direct all contact to James Burfield – [email protected]
BREAKING NEWS: Nora Pro Championship dates released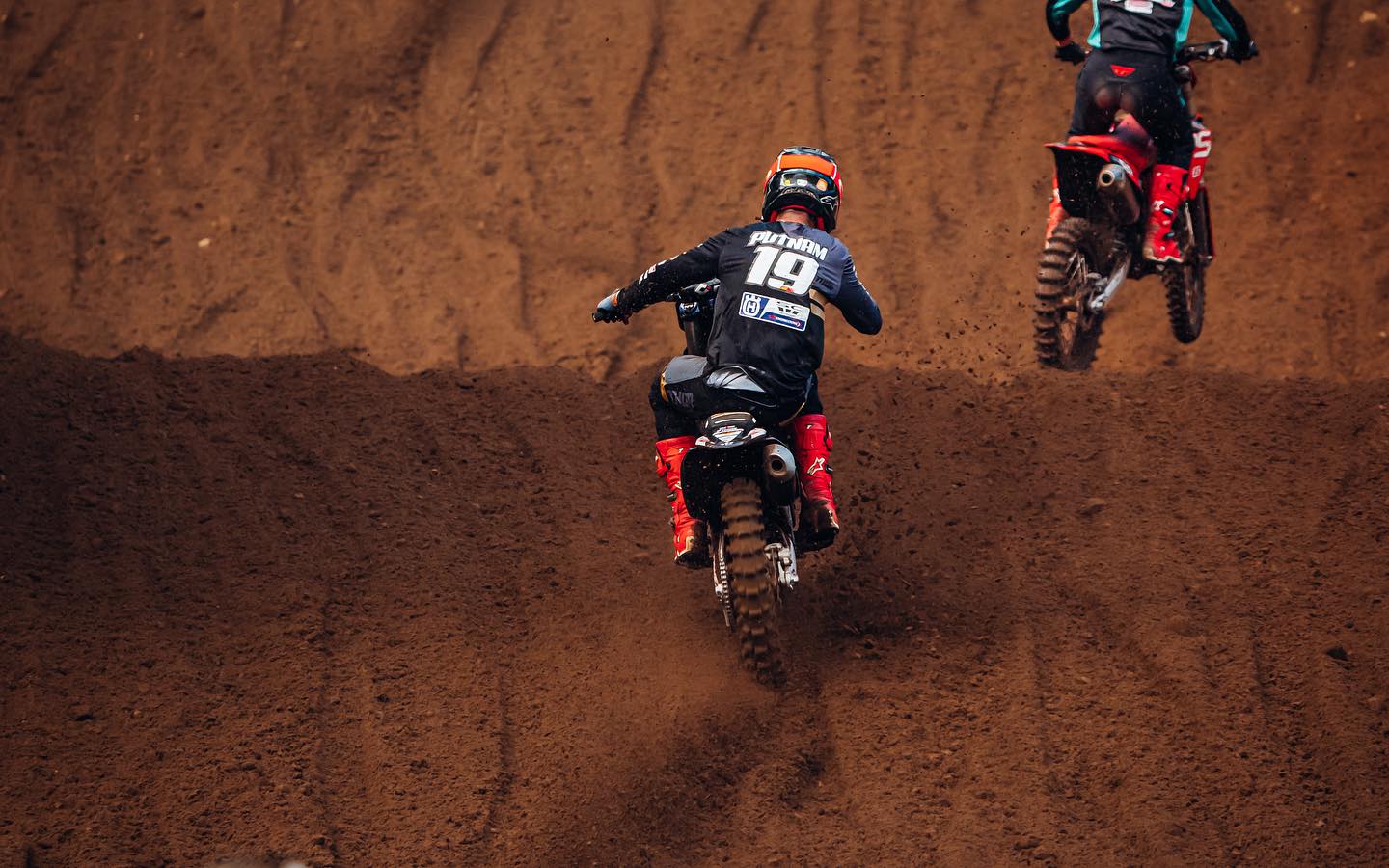 Just in. The dates have been selected for the new Nora Pro Championship for 2024. Whilst there are no surprises that there were going to be clashing it still allows riders to race on a Saturday and a Sunday if they want to ride two championships. The good news we hear is the prize fund is substantial and if facts are correct the biggest prize fund in European Motocross. More information will be released this week. PR Below.
We are pleased to announce the dates agreed for the 2024 championship. As you can imagine this was extremely difficult and we had to take some time to deliberate because we didn't want to clash with the Bridgestone Championship as this will act as the feeder series to the Pro Championship, the Dirtstore British Championship, the Nora British Cup, and some European EMX races. Whilst taking all these into account it didn't leave many dates available, and unfortunately, there will be clashes with other series including the Fastest 40. However, with the Fastest 40 running their Pro group on a Saturday and the Nora Pro Championship on Sunday only, we hope this helps.
The dates will be as follows:
24th March 2024 – UK
21st April 2024 – UK
12th May 2024 – Europe
28th July 2024 – UK
25th August – Europe
8th September – UK
Tracks will be released over the next two weeks as contracts are completed. The UK tracks have been agreed and as mentioned in a previous release there will be a brand new UK motocross track that no one has used, a great step in the right direction when so many tracks are being closed.
A huge thank you for the support and feedback that we have received already and we are taking that into account. We believe in open communication so we will explain every decision openly to offer clarity.
We are working very hard behind the scenes and are implementing everything to make this championship one of the most professional in Europe. Our only goal is to raise the bar of British motocross.
New website, title sponsor, tracks, European races, partners, features, teams and riders will be released over the coming weeks.
@jhmxofficial
BREAKING NEWS: New Championship for the UK & Europe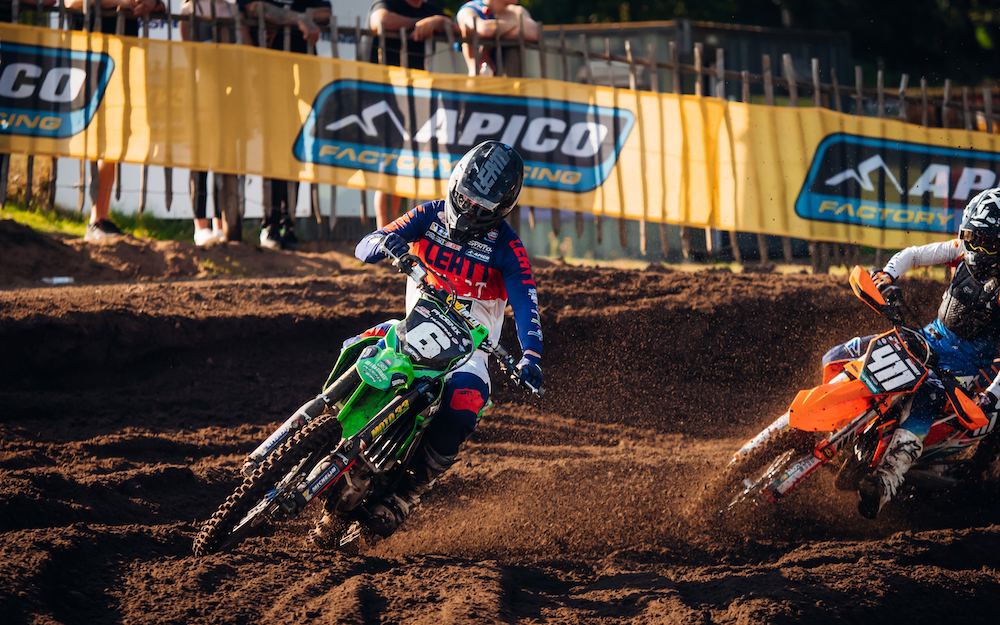 We are pleased to release the news that a new championship will start in 2024 with a brand new UK track and offering riders the opportunity to race in Europe for two rounds. The Championship will have title sponsorship that will be announced in the next few weeks and will run under the fastest-growing federation in world motocross, NORA92, who bring with them a wealth of experience.
The Championship will offer the biggest prize money fund for riders in the UK and Europe and work with the Bridgestone championship in creating a pyramid system so riders can progress from youth to professional. With Nora92 already investing heavily into an exciting youth program to support ten youth riders in the UK, everyone involved is working to grow motocross in the UK, reward pro riders and offer a path of progression.
Another new track will join Oakhanger, Oxford Moto Parc and Monster Mountain, and this will increase in 2025 with the addition of further new tracks and facilities, once again focusing on growing the sport in the UK. World-class track builders Alfie Smith and Justin Barclay will create some outstanding tracks, so expect exceptional racing throughout the series.
Every round will be available through a live stream with high-end production, including a studio show, live pit reporting, and teams and riders featured through pre-recorded videos and live from the track. Riders, teams and brands will get maximum exposure when participating in the series with a focus on growing their following. It doesn't stop there. The series has a media partnership with MX Vice and Planet Motocross (Netherlands & Belgium) to stream each round across their social media channels, with more media to follow.
Race service companies supporting riders and teams are welcome to come to each round and will be in a designated area in the pits to service their customers for free. Rider coaches, media professionals and partners are welcome at all events and must contact us for free accreditation. As well as a Championship for enthusiasts and fans, the Championship is very much for the industry to be part of. Working together in the same direction will grow the sport quicker.
Spectators can visit each round and take advantage of the series' giant outdoor screen showing all the racing, along with positions and the studio show when racing is not live. Expect clean toilets, bins, and refreshments at affordable prices to offer a pleasant environment for the family.
Dates will be released shortly with the names of the tracks the Championship will be racing in Europe. Setup will be on Saturday, and racing will be on Sunday at every round.
NEW PRO SERIES GROUPS
Super Minis – any cc up to big wheel 85cc – age limit 10yrs to 14yrs
125cc Pro juniors – any cc up to 125cc – age limit 14yrs to 17yrs
MX2 Pro – any cc up to 250cc – age limit 17yrs upwards
MX1 Pro – any cc up to 450cc – age limit 17yrs upwards
PRIZE MONEY

Superminis – Products and gifts down to 10th position
125cc Junior Pro – Products and gifts down to 10th position
MX2 Pro -Prize money from 1st to 20th positions and team bonuses for top 3 podium results
MX1 Pro – Prize money from 1st to 20th positions and team bonuses for top 3 podium results
We intend to make entry, travel overseas and paddock parking as painless as possible with packages for border control, route planning and online payment as automated as possible.
The Organisers have a long history and high pedigree in the sport, from founding the Goldentyre Championship and the MX Nationals to running race teams and media agencies.
Picture – Phoenix Even Strokes Kawasaki