Monster Energy Yamaha Star Racing's Stilez Robertson overcame adversity to finish sixth at Round 2 of the Monster Energy AMA Supercross 250SX West Championship in San Diego, California. The Californian and his teammate were both caught up in a first-turn incident, and unfortunately, Levi Kitchen was unable to finish the race.
---
Words: Press Release | Lead Image: Star Racing
---
After a tough season opener at Anaheim 1, Robertson made forward strides with his new team as supercross racing made its San Diego Supercross debut at the Snapdragon Stadium. The Californian had a solid qualifying in seventh and then made his way back from eighth to finish fifth in his heat race. In the main event, Robertson got a much better start but unfortunately was caught up in a multi-rider incident during the run to Turn 1. He managed to keep it on two wheels but rejoined at the back of the pack. Undeterred, Robertson put his head down to navigate his way through the field and was just shy of a top-five finish.
Kitchen got the day off to a good start, qualifying fifth and taking a third-place finish in his heat race. Unfortunately, the Washington rider went down hard after coming together with another rider and his teammate at the start of the main event. He withdrew from the race and was evaluated on-site by the Alpinestars Mobile Medical Unit, and thankfully nothing was broken. Although feeling beat up, Kitchen aims to return to action next weekend in Anaheim, California.
The Monster Energy Yamaha Star Racing team returns to the Angel Stadium of Anaheim on Saturday, January 28, for the third round of the Monster Energy AMA Supercross 250SX West Championship and the SuperMotocross World Series.
Jensen Hendler – Monster Energy Yamaha Star Racing 250 Team Manager
"The night show started out pretty good. Levi was riding well and finished third in his heat race, which was solid for him and quite a turnaround from A1. He was a little uncomfortable there, but he looked great out here tonight. Stilez also feeling better and had a solid finish in fifth. In the main event, Levi got tangled up with another rider and he ended up going down. He's feeling beat up, but we're hoping that he will be back next weekend. Stilez got caught up in the same first-turn incident but kept it on two wheels, which was good, but he started way back and was around 17th coming into the first rhythm. He put his head down and put in some solid laps and fought his way all the way back up to sixth place. So, all-in-all it was a solid day for him. I feel like if he would have started up front, he could have been a podium guy tonight. We'll just keep working. With that off week last week, we had a lot of time to really fine-tune some settings for both guys. So, we're really happy with everything."
Stilez Robertson – Monster Energy Yamaha Star Racing
"The day started off well. I was second in free practice and ultimately was seventh in the second qualifying, which wasn't ideal. Then in the heat race, I was a little too lacksey-daisy but made some good adjustments for the main with the team. I thought we had a good start in the main event, and then I came over and someone hit me from behind. I came from way back to sixth and was really close to fifth place, but just couldn't make it happen. All-in-all, I feel like I rode pretty well. It was definitely not an ideal situation, but I made a lot of passes and I felt good, so we know we're trending in the right direction."
Levi Kitchen – Monster Energy Yamaha Star Racing
"It was a good night until it wasn't. I finally felt better on the bike, so I'm going to take away the positives from the weekend and rest up as much as I can to be ready for Anaheim 2."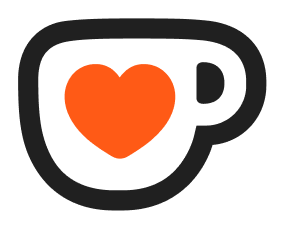 Support MX Vice on Ko-fi