Jeremy Van Horebeek set for MXGP return with Standing Construct
Read more.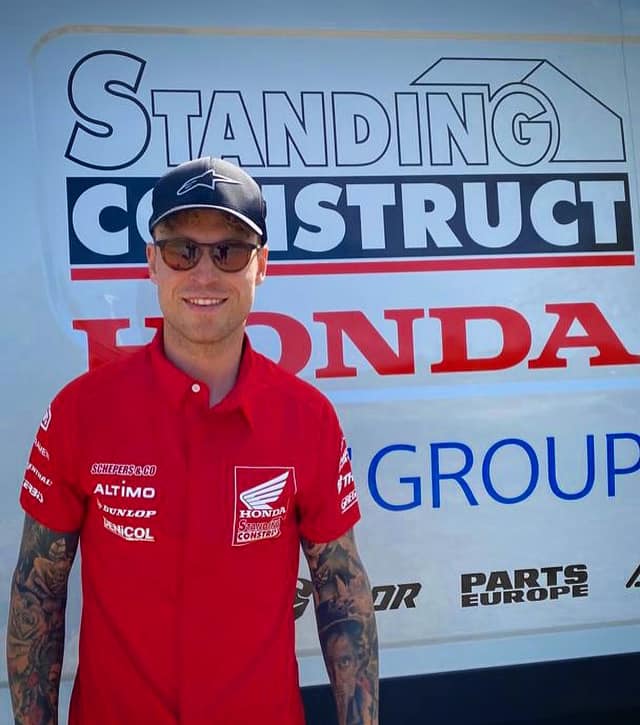 Standing Construct Honda MXGP is delighted to announce that Belgian motocross hero Jeremy Van Horebeek will make a comeback at the ninth round of the FIM Motocross World Championship in Teutschenthal, Germany, stepping in for the injured Pauls Jonass.
---
Words: Press Release | Lead Image: Supplied
---
Van Horebeek, a well-known name in motocross, has achieved significant success in his career, having finished within the top five of the FIM Motocross World Championship three times, once in MX2 and twice in MXGP. His most notable achievement was securing the runner-up position in the MXGP category in 2014, a season in which he celebrated 12 podium finishes, including a Grand Prix victory in the Czech Republic. 
Despite retiring at the end of 2022, Van Horebeek has maintained his fitness and continued to train regularly, and has accepted the opportunity to challenge his skills against the best in the world until Jonass is fit to return.
The MXGP of Germany is scheduled for July 8th and 9th and will be held at the iconic Teutschenthal circuit.
Tim Mathys – Standing Construct Honda MXGP Team Owner
"We"re delighted to have Jeremy with us until Pauls is fit and ready to return. Although he hasn't raced since MXoN last year, I am confident he can still perform at this level, and we know he'll give it his all. We wish Pauls a speedy recovery and we're grateful to have Jeremy step in."
Love what we do? Please read this article as we try to raise £30,000.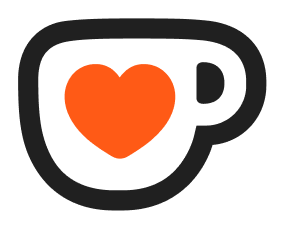 Support MX Vice on Ko-fi
Inside Moto Show – Episode 3 – Patrik Erlandsson
Patrik Erlandsson joins us for a 90 minute deep dive into his life.
In this week's Inside Moto Show, we talk to Patrik Erlandsson. The very popular Swede has been around the motocross industry for a long time. Starting as a sales guy for Honda Sweden twenty-plus years ago, Patrik talked us through his progress in the industry, opportunities, and his day-to-day job roles. Patrik currently works for helmet safety company MIPS, whilst he fuels his passion further by running the JWR Team.
MX Vice 2023 Reader Survey! Win £££'s of kit and signed shirts.
Win £££'s of prizes with our reader survey.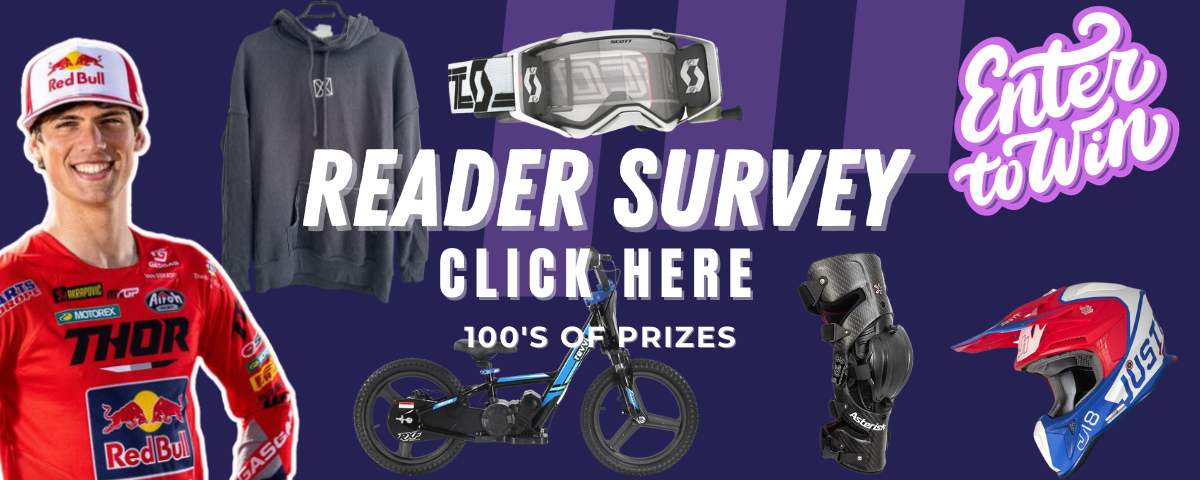 Our most extensive survey is here; we need 10 minutes of your time. We're looking to convert just 2% of our audience into helping us collect some much-required data. We have teamed up with some great brands, including Fox, Twin Air, Scott, Ruroc, Alpinestars, Kawasaki and more. We're also offering some great prizes money can't buy. We have some signed rider shirts that will randomly be given to people who enter. We will have a live giveaway on Monday, October 8th, with all the winners announced on Facebook Live.
Jorge Prado, Calvin Vlaanderen, Christian Craig, and Simon Laengenfelder Signed Shirts; Star Racing Cap and T-Shirt confirmed so far. More will be updated daily.
Having trouble on a mobile? Click this link instead – https://bqmmo1flsth.typeform.com/to/BC2pbegZ
Ricky Carmichael hints at Triumph announcement tomorrow
Read more.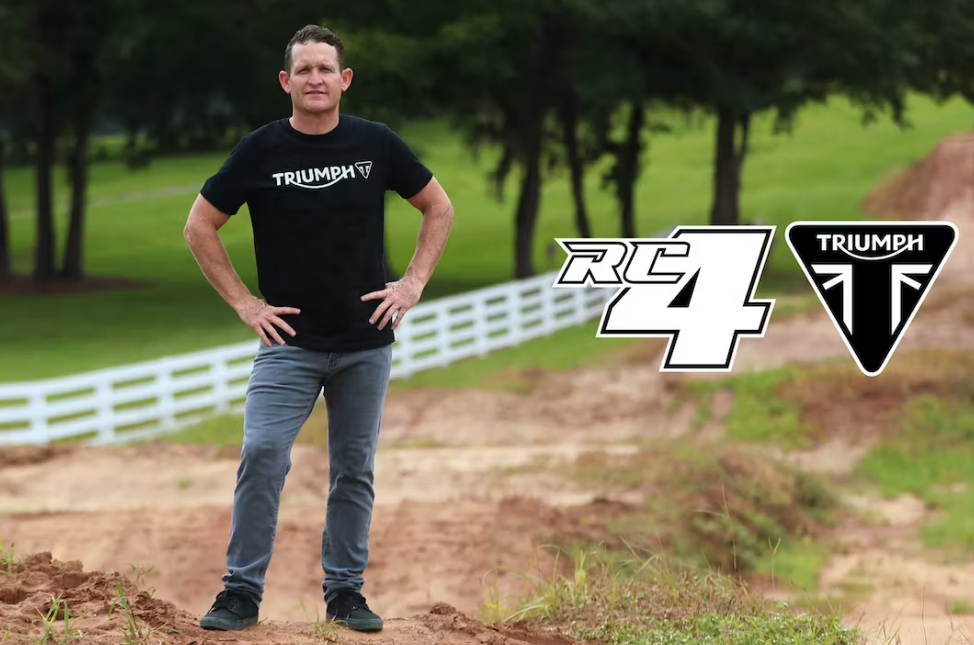 The legendary Ricky Carmichael has just posted a teaser that there could be a Triumph announcement coming tomorrow. Here is what he had to say in written and video form.
"All this talk about the Triumph Motorcycle. It's crazy how well we've contained it. It's been a well kept secret. I've seen all the rumours, heard all the rumours. It's time for me to show you how real this thing is," he said.
More to follow as the excitement builds. Here is what the former star has previously said on the project.
Ricky Carmichael – Triumph Off-Road Ambassador – "This is so exciting. It's just another example of Triumph's dedication to the development of the off-road line of motorcycles. I have no doubt, that with guys like Ivan Tedesco and Clément Desalle and the knowledge they bring to the table from an R&D standpoint, that these bikes will be top of the line, from a race bike perspective as well as a production model. These guys know what it takes to win at the highest level and will be a huge asset to the development of a great product!"
Lead Image: Triumph
Love what we do? Please read this article as we try to raise £30,000.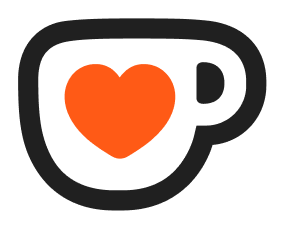 Support MX Vice on Ko-fi