Honest, funny and charismatic, our interview with Nicholas Lapucci, who is currently recovering from an injury suffered in pre-season, is full of terrific insight.
---
Words: Edward Stratmann | Lead Image: Davide Morello
---
This exclusive chat shines the spotlight on topics such as how life is going with his new team, how he's finding the Husqvarna, his approach for 2023, his take on the state of MXGP, his fondest racing memories so far and how challenging it is competing at the elite level.
Question: How's pre-season going so far for you and how are you feeling after the crash? Do you know when you will be back racing?
Nicholas Lapucci: I'm getting better thanks, it was a huge one. Well, pre-season wasn't the easiest one due to two injuries (hand and ankle/knee), but I'm working hard to be back in the best shape as soon as possible.
Q: How has training been going and how have you found the team?
NL: I feel good with the new team, we did some good training sessions together. I'm really motivated and that's why I want to be back soon.
Q: How have you found the bike? Are you enjoying the Husqvarna after switching from Fantic? Have you adapted smoothly?
NL: Yes, I like the Husqvarna so much, I feel comfortable and it helps me a lot with finding my style. We are putting hours of tests on the engine as well as trying to survive the 35 minute motos haha.
Q: How was 2022, you mixed the highs and the lows? You were often super fast in practice and your qualifying times were good, which was positive.
NL: At least I gained a lot of experience. Speed was there, but I had so many injuries. All year long being not in shape is really frustrating, but I learned a lot and took the positives with me.
Q: Key challenges racing MXGP? It must be so hard at the elite level with the high standard of competition and the intensity.
NL: The MXGP level is unbelievable right now. You can't understand until you are racing a GP. There are so many fast riders with a lot of experience, it's probably the hardest class to adapt to.
Q: Talk us through your EMX250 title year, it was a terrific effort winning the championship ahead of riders such as Horgmo, Elzinga, Toendel, Everts, Bonacorsi and Fredriksen?
NL: 2021 was just perfect. Everything was in the right place at the right time. I was 100% in shape. The bike was awesome and I worked my butt off so bad. During the year I had two injuries, but I didn't feel them at all because my motivation was so high and my focus as well. Great memories.
Q: Differences between MXGP, MX2 and EMX250?
NL: I think between EMX and MX2 there isn't a big step, but MXGP is totally different. Another level, another intensity.
Q: Key things you've learned since turning professional?
NL: To take care of all the details and to work hard without any limits.
Q: How do you deal with the tough times and injuries in this difficult sport?
NL: Just try to be positive and don't think about the bad times. Focus on just doing the right things to be back quickly. Of course it isn't easy, especially this past year, as I've had seven injuries.
Q: Aims for 2023? Should be an exciting year ahead.
NL: I just want to take it race by race and to improve. And to do what I can to get better with every race.
Q: Favourite part of being a professional motocross rider and the most difficult?
NL: Well, my favourite thing for sure is the satisfaction of doing well and the possibilities to work with professional teams and people. The most difficult parts are that you always need to be focused and stay in shape all year long.
Q: What are your thoughts on the new qualifying race points rule?
NL: To be honest, I'm not a big fan of the qualifying race. With points it's going to be like a third moto and everyone will go for it.
Q: Can you pinpoint a specific time when you realised becoming a professional could become a reality?
NL: Ah tough one. Years back I showed some good things and good speed. But I think it all started after the 2021 season. Before that I was "part-time" racing in the European or World Championship.
Q: Looking back, what are some of your best racing memories so far?
NL: I have some good memories, but the best ones are my first EMX GP victory in Russia 2018, and of course the European title in 2021.
Q: Opinions on the MX2 age rule?
NL: I don't agree with it. But I don't decide the rules so it is what it is.
Q: How do you deal with nerves before races?
NL: Growing up I learned to be relaxed before going to the gate so I just enjoy things and I try my best in every centimetre of the race.
Q: Is there anyone you would like to thank?
NL: I would like to thank everyone who is standing in my corner now more than ever. And of course my team and all the people who make this possible.
Thank you for the time and all the best with your recovery and for 2023.
Love what we do? Please read this article as we try to raise £30,000.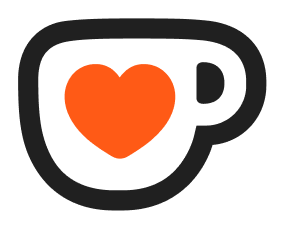 Support MX Vice on Ko-fi