Check out part two of our interview with Aussie Kyle Webster, as we delve into topics such as his goals for 2023, his desire to return to the MXGP paddock and how much he's enjoying working with Jed Beaton under Yarrive Konsky's Honda Racing Australia awning.
---
Words: Edward Stratmann | Lead Image: Honda Australia
---
Edward Stratmann: I've spoken to a few people In Europe and they would really like to see you back in the GPs again because you're obviously super talented. It looks like you and Jed Beaton will get a chance to do some MXGP rounds and some AMA Pro Motocross rounds too. It must be so cool having Yarrive Konsky as a boss, he seems really passionate and motivated to do all he can for you guys. How have you found working with him and it's great he's giving you the opportunity to compete overseas?
Kyle Webster: Yeah, definitely. I think he always plans to go do some stuff overseas, which is so cool because that's always such a hard thing to do to just go to a couple of races. He seems to make it pretty easy so it's awesome having him doing that. I think that kind of always gives us a gauge. It will be cool this year to go over and just see where we stack up. And then you kind of get another goal of chasing in terms of speed and whatever for however you go over there. It's so cool that he gives us certain opportunities. As for just working with him, it's awesome. We get on really, really well and he's quite funny. It's always pretty light-hearted.
ES: He looks like he sort of mixes the serious and the fun, but certainly when it comes to work, he's fully switched on. How's the bike shaping up for this year? Do you feel really comfortable, I guess it's as good as it can be for Australian motocross?
KW: Yeah the bike is really good. We did a little bit of testing a couple of weeks ago and got a really good base setting so for the moment it's working awesome. I think that probably I'll just make some small adjustments here and there over the next few months. That will be all I do. But yeah, as for like the whole bike in general, it's just really, really good. It's pretty competitive I think.
ES: I'd imagine winning the title is the aim this season and to win races and just be in that hunt right until the end?
KW: Yeah, that's 100 percent the goal just to be in that title chase, win races and be close enough at the end. I think that's definitely my goal to have a crack at it.
ES: Is the body feeling 100% and are there any lingering issues from last season's injury?
KW: Nothing's really lingering. I mean, I have the days where I feel sore and whatever, but as an overall they're pretty good now. Yeah, there's nothing really lingering as such so it's full steam ahead and yeah definitely coming in at 100%.
ES: How has it been with Jed, I imagine you guys are pushing each other on pretty well? I remember he mentioned he said he doesn't really get into those games with teammates. He just sort of does his work and gets along with his teammates. Must be great having him in the team.
KW: It's been really good. We've spent a bit of time together so we get on really well. It's been good having him around. I think it's been cool to have him on the track every day and then under the truck. He's definitely quite light-hearted so it's always pretty funny.
ES: What are the benefits of being Vegetarian, as obviously you elite racers are doing everything in your power to have a complete package to be at your best?
KW: I find that it definitely helps with the performance side of things. It's just something that I personally quite like doing. My partner, she's very good at cooking, so she makes it quite easy. She's a nutritionist so she knows the ins and outs of doing everything and doing it all properly so it makes it a lot easier. I really like it. It's helped me a lot. I think it's just something that works for me. I mean like everyone says it doesn't work for everyone, but I definitely think it is something that has helped me quite a bit over the years.
ES: Obviously your time in Europe didn't work out as you planned with the injuries, but what were the key takeaways from the experience? It would have been pretty awesome nonetheless and did anything stand out like the speed, the intensity, the tracks or the mentality needed?
KW: Yeah, that was such a cool experience going over there. It was a shame it didn't work out. I think I definitely learned a lot while I was there because I got to watch many races too. Well, I still went to all the GPs that were on while I was there so I got to watch a lot. And yeah, their intensity is through the roof, you know.
I think the tracks like Lommel and just all that are just on another level. It's really cool. I felt like life was just purely revolved around motocross. So it was kind of like that MTF feeling, you know, where you're just in it. I think the takeaways from it was, yeah, the intensity and just riding those tracks that are just gnarly. Also to adapt to the culture and everything is key.
ES: Obviously, it's one thing moving there and then you've got to race guys that have been growing up on those surfaces. And they're quite different and there's nothing that can replicate it so you've got to experience it to get to know it I bet. Before I let you go, who are your title picks for 450 Supercross and MXGP this year?
KW: If Herlings is healthy this year, I think he's hard to go past. Then in 450 Supercross, I think I've got to go with Tomac again, he's just so solid and even if he does crash he can still just come through the field.
ES: Thanks for taking the time and all the best for 2023.
Love what we do? Please read this article as we try to raise £30,000.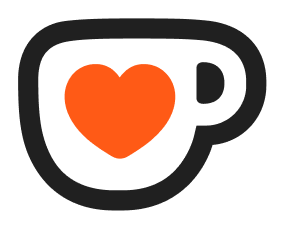 Support MX Vice on Ko-fi